---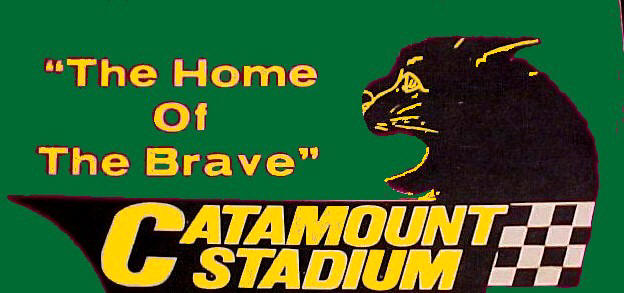 ---
NEWS & UPDATES
August 2 - I added a few more photos to the Contrasts page, which shows views of Catamount before and after its destruction. I will archive July news soon.

August 6 - I finally archived the July news and updates page.
August 7 - Thanks to Cho Lee, I added some photos to the Catamount Late Model Competitors page.
August 8 - Thanks to wonderful contribution from Walter Perkins, a large addition has been made to the Roy Pappy Forsyth page. Later, added a few more photos to the Claremont Speedway [AKA Twin State] page.
August 11 - We lost Vermont / New Hampshire racing legend Moran "Sonny" Rabideau yesterday. I took the material that I had on Sonny on the New Hampshire Boys page and made a Sonny Rabideau page.
August 12 - Added Column Page 66 - on Jackie Peterson and Column 67 mostly on Curt Giventer [Metal Man]
August 16 - Added a small page on the DN3 Team, an important early stock racing team from northern Massachusetts.
August 17 - I put a few more photos on the Northern NY Drivers and Teams page; I also added another photo to the Sonny Rabideau page.

August 20 - We seem to lose our old racing figures in bunches these days. Western New York standout Camillio "Cam" Galgliardi died very recently. I had just done a page on him, Jerry Cook, and Ken Meahl this summer. Gagliardi was not only a great driver, but he - along with Gil Cramer - fielded important Permatex cars for guys like Bill Wimble and Lee Roy Yarbrough in the early to mid 1960's. Click here to check out some Gagliardi photos.
August 25 - I added photos of Gordy Owen and Frank Hodge to the Bouvrette Speedway page. Does anyone know what is going on in the photo below ? It must have been one of the "big races" [like Langhorne, Trenton, etc], but there is this wierd mix of fairly developed modifieds, mixed in with late models and this one Buick that looks like a refugee from the 1958 Grand Nationals.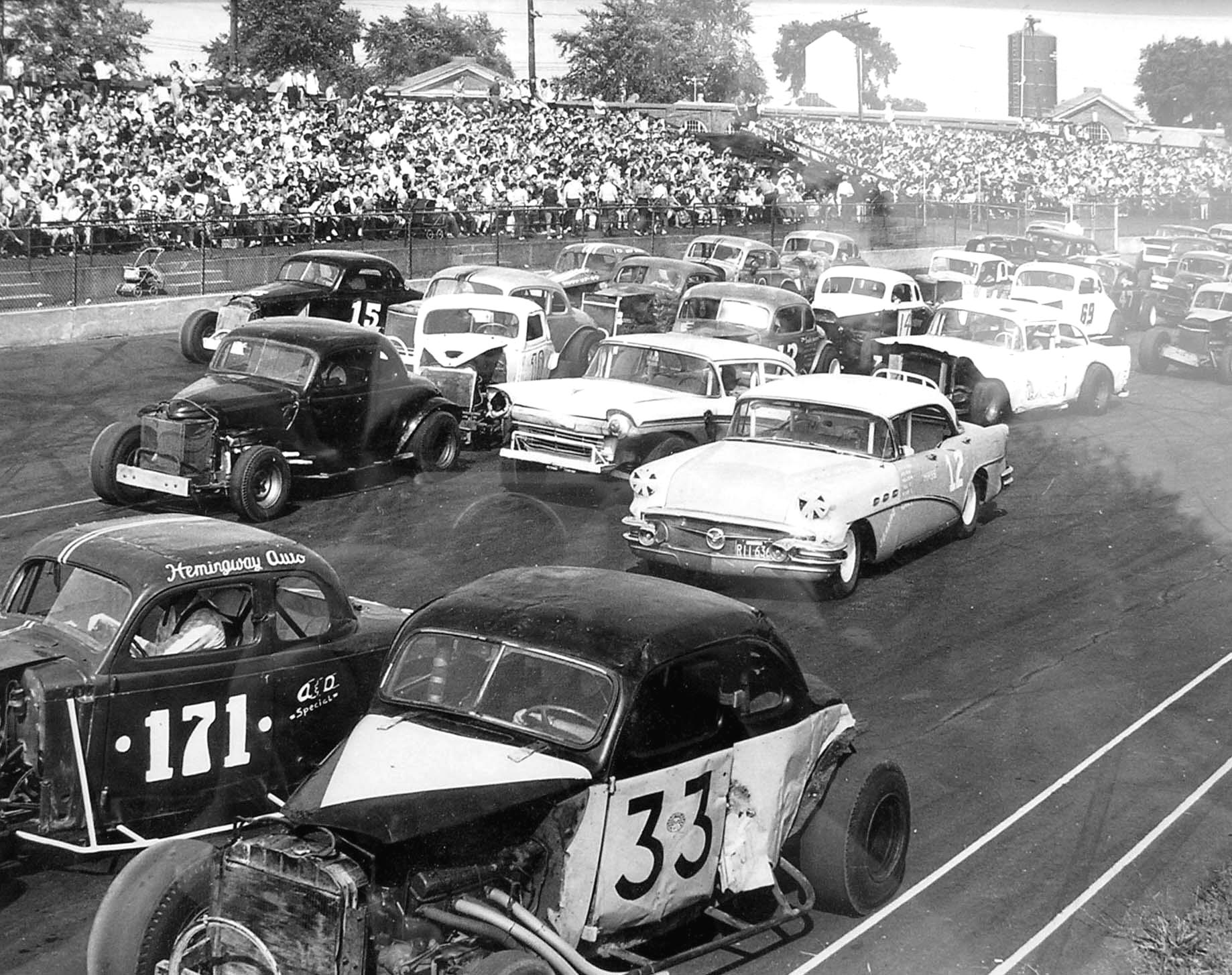 Source Unknown
August 26 - Today is the unfortunate anniversary of the passing of one of Canada's winningest drivers [a man not particularly well - known here in the States]. Francois Chausse appeared at some late model races at venues like Airborne, Catamount, and even Devil's Bowl in the early 1970's. Check out the Francois Chausse page.
August 28 - While sweating out the effects of Tropical Storm Irene on our old house, I did this page that shows all of the aerials photos I have - mostly of dead race tracks. It's a lot easier than fighting through message boars, half of whose links are dead.
September 7 - Will archive soon and get onto the September news page. Added some photos to the Jean-Paul Cabana page and the Aerial Photos page. We lost important car owner Vic Wolfe last week. He was easily the most recognized Airborne car owner of his era and his name was mentioned in the pit area every week that I have attended races there since 2005. Condolences to his two remaining team members - Jack Rugar and Wesley Mischler. I have a photo below.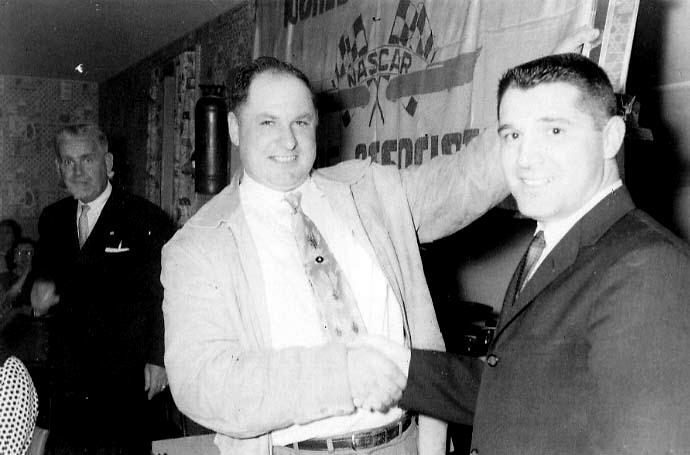 Bob Mackey Photo Courtesy of John Rock
Vic awards something to his late driver, Bob Bruno at an Airborne banquet in the 1960's.
For all 2005 News and Updates Archives - Click Here
For all 2006 News and Updates Archives - Click Here
For all 2007 News and Updates Archives - Click Here
For all 2008 News and Updates Archives - Click Here
For all 2009 News and Updates Archives - Click Here
For all 2010 News and Updates Archives - Click Here.
For all 2011 News and Updates Archives - Click Here