CAM GAGLIARDI / KEN MEAHL / JERRY COOK
Three Western New York Drivers Whose Careers Crossed Paths
A young man from Lockport, New York developed an interest in auto mechanics and stock car racing, early on in life, hanging around the racing garage of veteran Cam Galgliardi. Gagliardi raced at such early venues as Buffalo's War Memorial Stadium, and he even had some seat time in early NASCAR Grand National racing. Cam went on to race for many more years, until he was well up in age.
The youngster was Jerry Cook who, after learning around the Gagliardi garage, proceeded to build his own, first race car at age thirteen. Being profoundly too young to drive, Cook somehow enlisted the services of East Amherst, NY chauffeur Kenny Meahl. Finding Cook's cars to be superior to what he had been driving before, Meahl had much success driving the Cook #38's until Jerry became old enough to drive for himself.
Meahl went on the drive the Snediker #28 out of Rochester, NY; and Cook became a multi - time NASCAR National Modified Champion before becoming a NASCAR modified official.
CAM GAGLIARDI
KEN MEAHL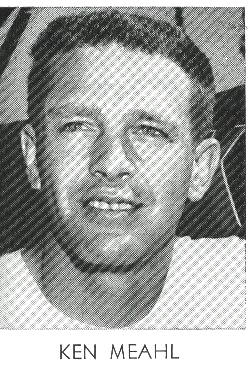 NASCAR Record Book Photo
JERRY COOK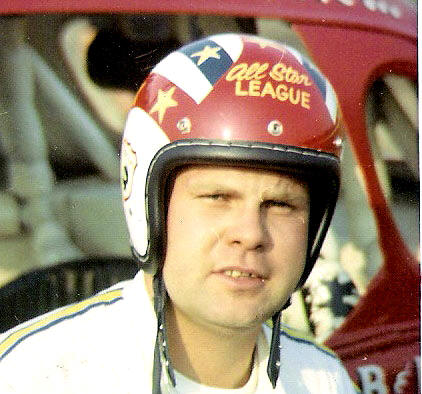 Courtesy of Otto Graham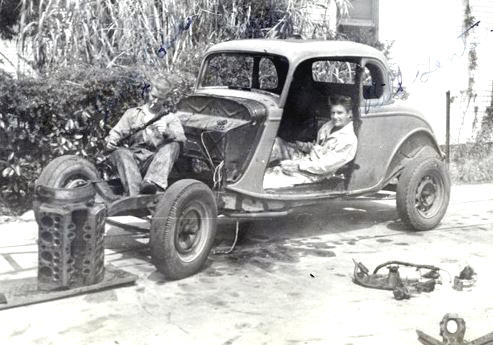 Courtesy of Ted Bennett
Jerry [inside the car] at an early age, building this car for Ken Meahl. That may be Meahl in front.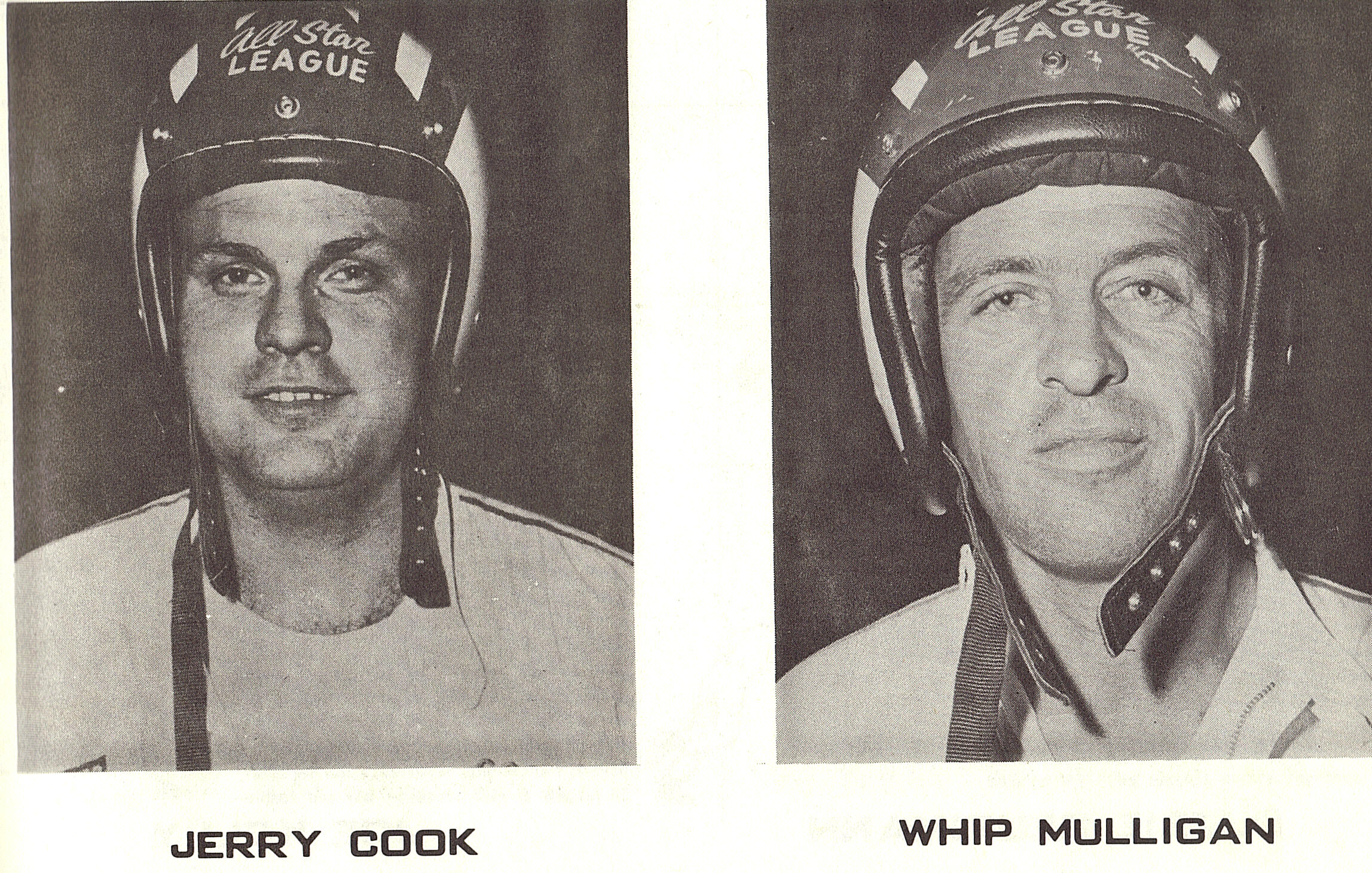 All Star League Program Photo
Jerry loved Catamount Stadium and he loved the All Star Racing League. So, when he could represent Catamount in
the League he was about as happy as he was in his whole career.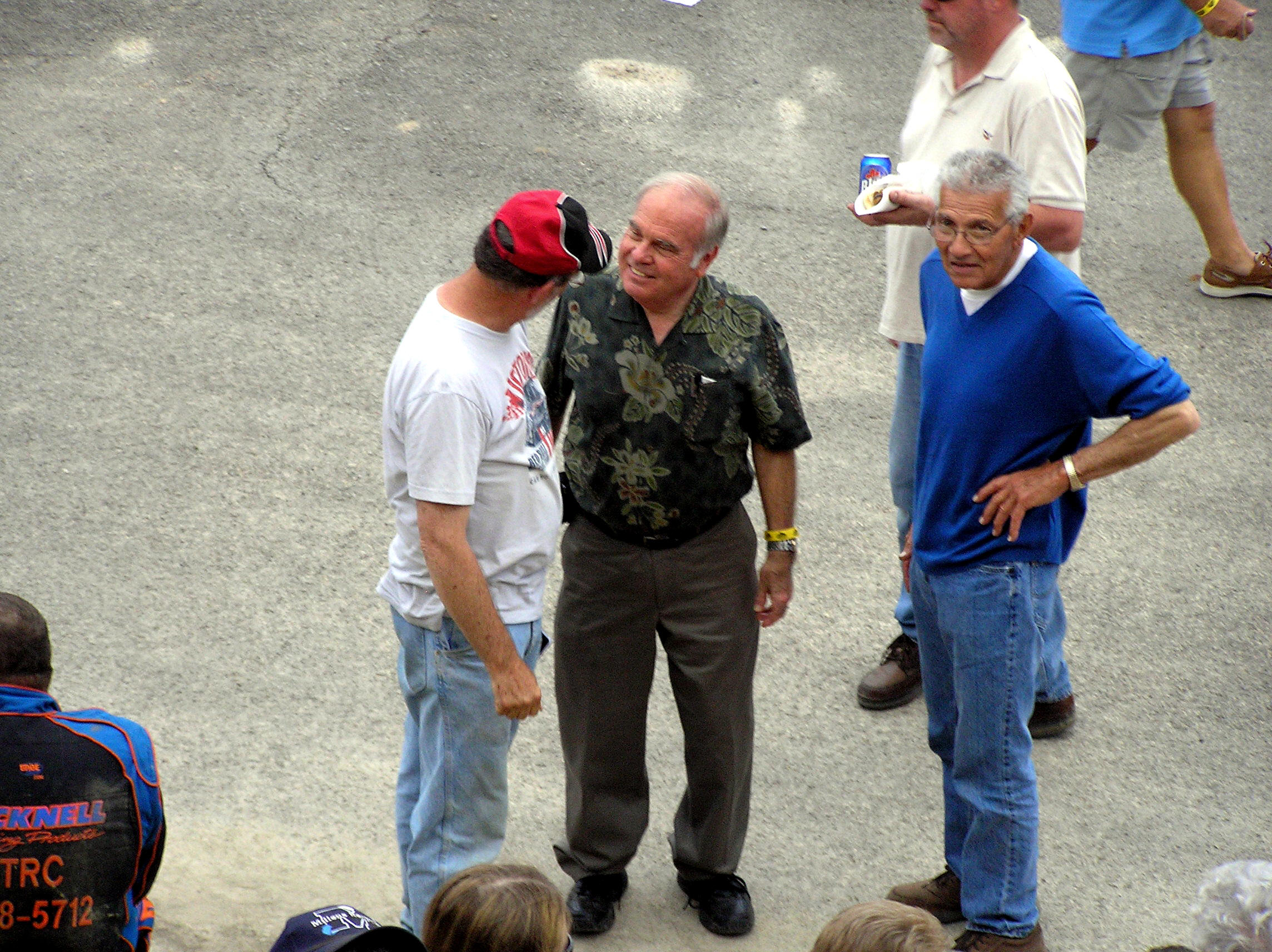 Bill Ladabouche Photo
Jerry was happy to find old Western NY driver and neighbor, Ed Ortiz, at Rolling Wheels
for the big DIRT All Star Weekend race after the HOF ceremonies. That is Ed at right.
Return to the Main Page
Return to the Main News Page
Return to the All Links Page