---
---
EARLY FLYING TIGER ERA COMPETITORS
---
BACK TO THE MAIN COMPETITORS' PAGE
The Robert Flanagan Slide Photos - Click Here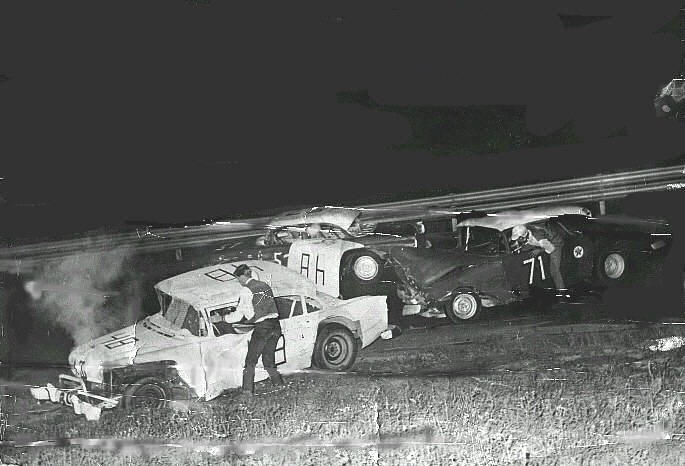 Courtesy of John Bourgeois
A very rare shot of a Flying Tiger accident involving Bobby Dragon and his first car. Anyone know who 48 is ?
Could the other driver be Jim Barton ? He did run a Tiger early on at Catamount.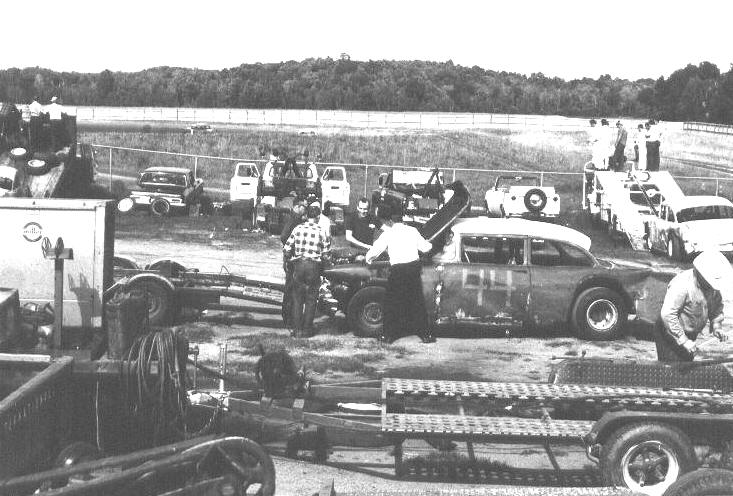 Courtesy of Cho Lee
Early pit shot at Catamount showing the Mrs. Frances Lackey - owned #44, driven by Red Fiske, of Northfield. The white Chevy
in the front might be Ron Bettis. Thomas "T Bone" Curley also drove the car.
When Catamount opened for business early in 1965, it was assumed that the track's principal focus would be the firmly-established NASCAR modified and sportsman cars, As it turned out, the coupes left Catamount during the 1968 season and only returned for a few special shows, from that time forward. There had always been a support division, called the Flying Tigers. These had evolved from the late model support divisions of tracks like Thunder Road, Northeast, and even Airborne. They were distinguished by the single racing slick they were allowed to run on the outside front wheel.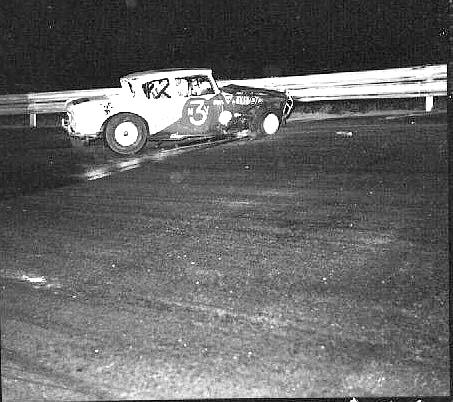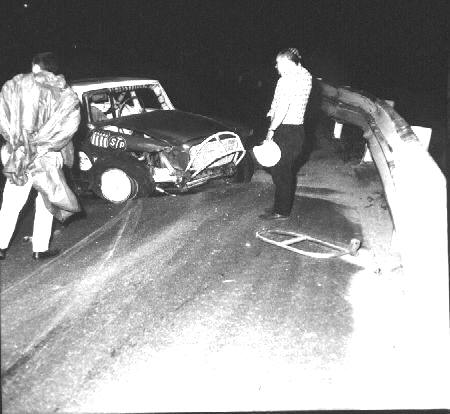 ACT Archives Courtesy of Cho Lee
Ernie Burl dumps this Studebaker into the Turn One Armco barriers around 1967.
Many of the Tigers were already established late model runners, and a few were even former coupe drivers who could not or would not keep up with the increasing costs that NASCAR involvement had brought on the coupe. There were many locals, just starting their careers in this division. Because of this interesting mix of competitors, and the division's having taken on a life of its own beyond the founders' wildest dreams, it would become the star attraction.... for years to come.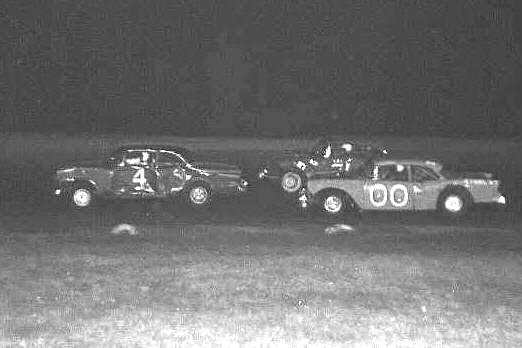 Courtesy of Cho Lee & ACT Archives

Art Taylor, of Swanton, Vermont leads Lennie "The Tiger" Stockwell and Bobby Dragon at Catamount around 1968. Taylor
was Catamount Stadium points champion in 1968.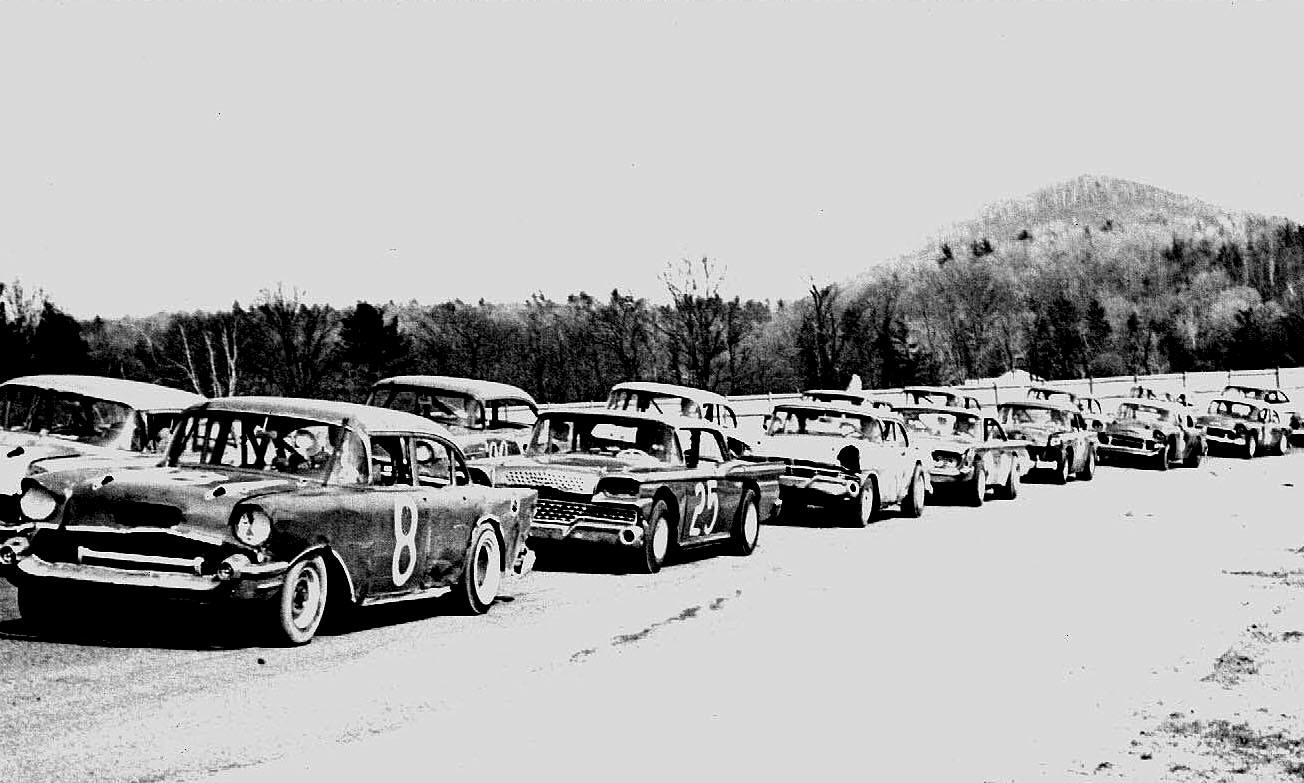 Courtesy of Cho Lee & ACT Archives

Ron Perry leads a field of early Flying Tigers down the backstretch on a parade lap around 1968.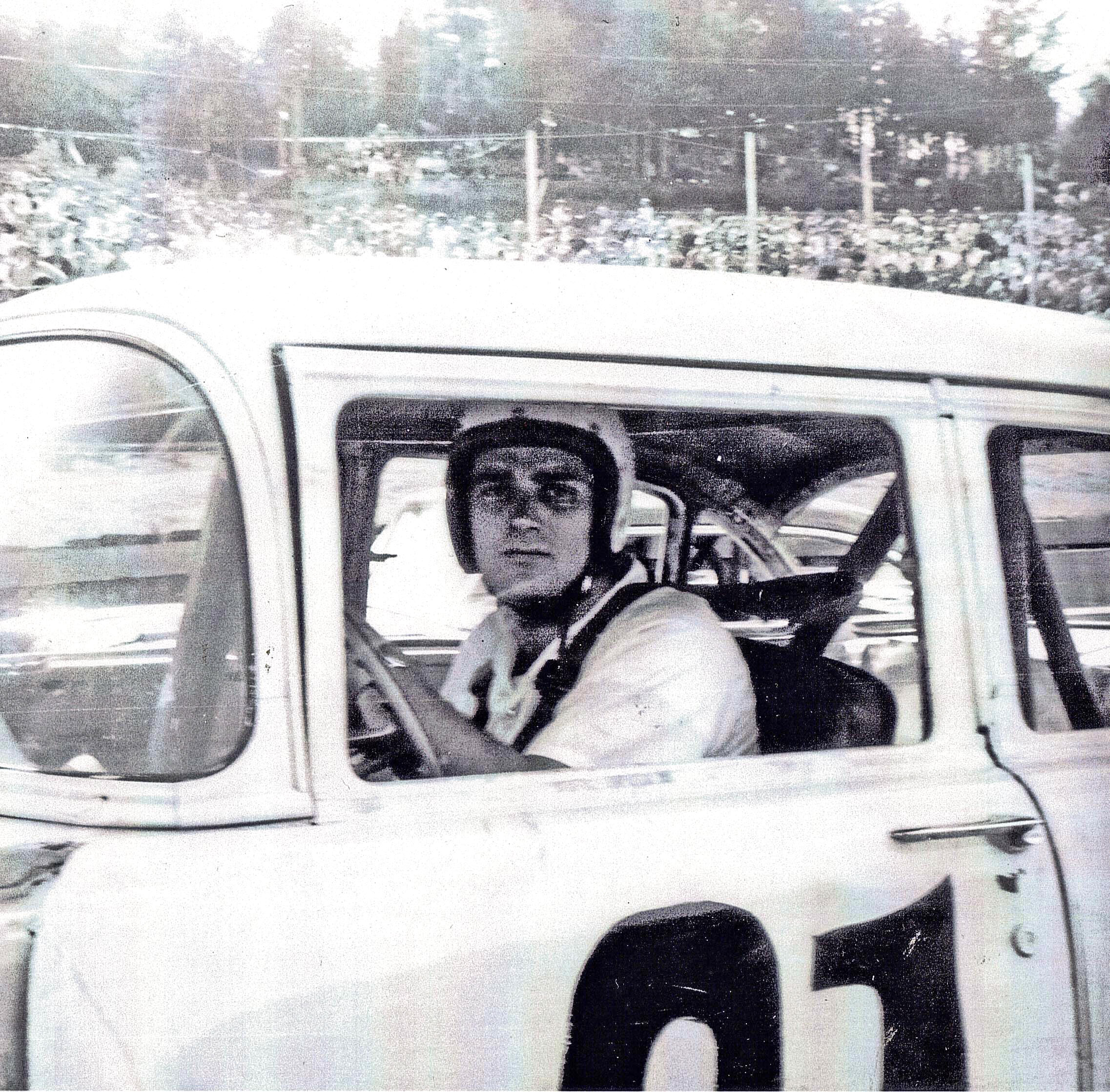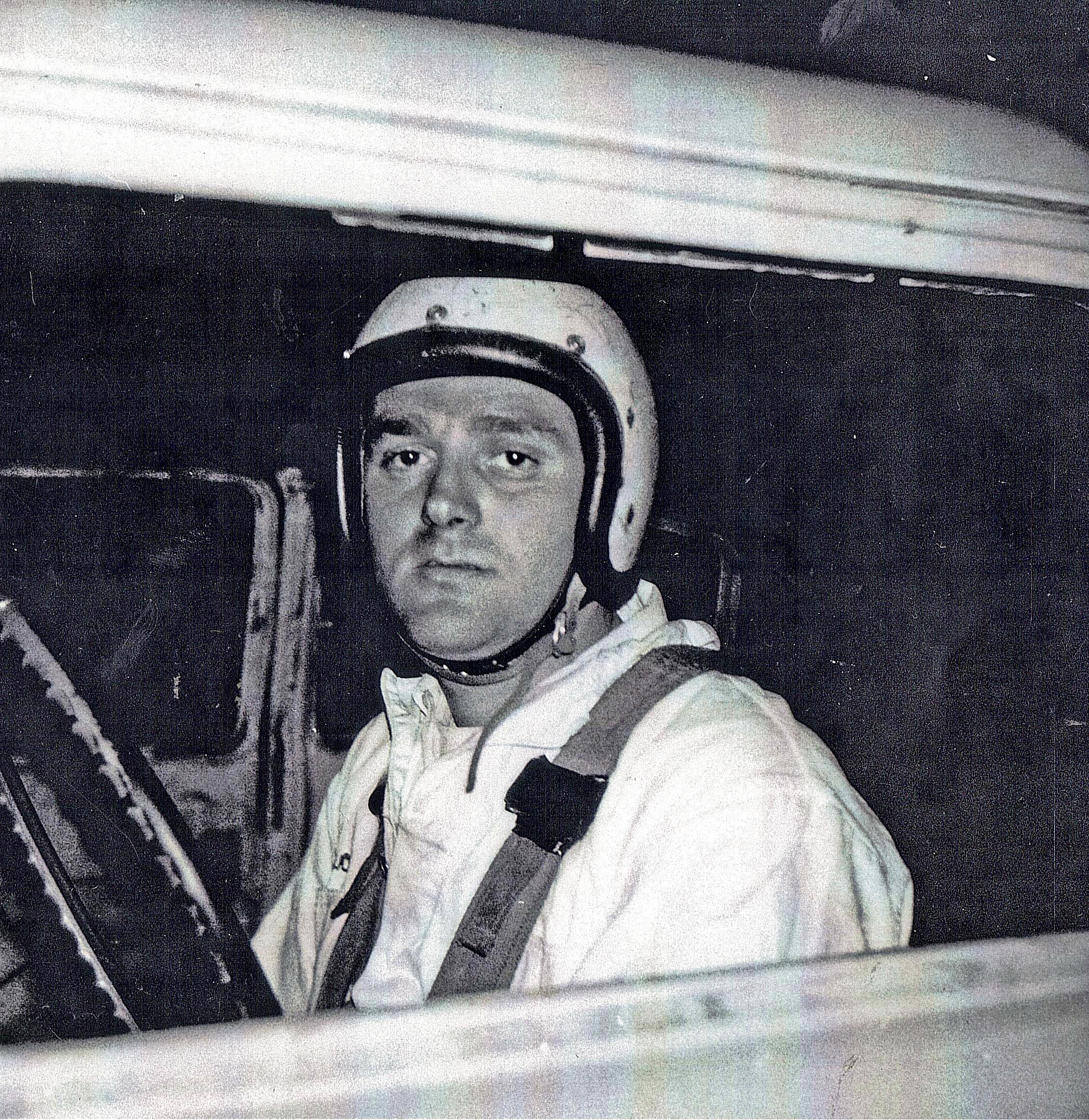 Photos Courtesy of Cho Lee
Eldon Fleury, gradfather of recent late model driver Shawn Fleury and the first man to build a '64 Chevelle late model.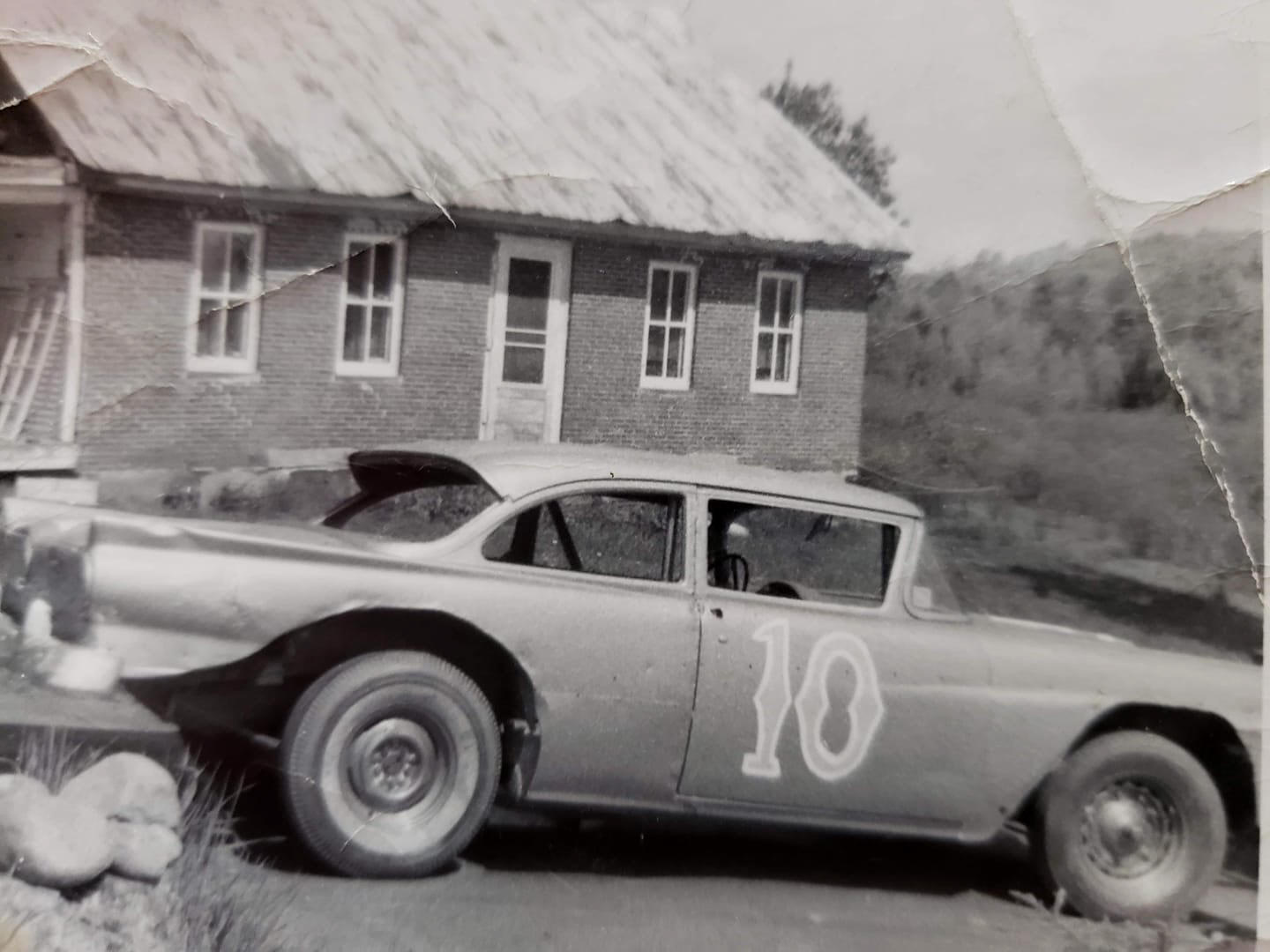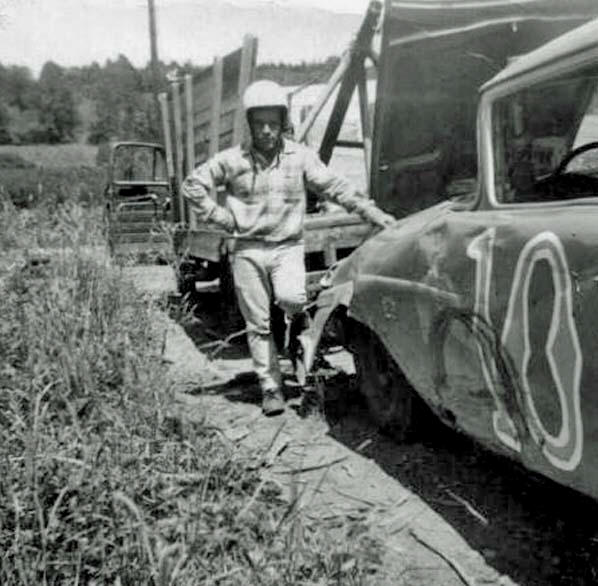 Courtesy of Rodney Campbell
The previously - unidentified car 10 seen in some early Catamount Tiger shots is thought to be Albert Campbell.
ROBERT FLANAGAN SLIDE PHOTOGRAPHS FROM 1967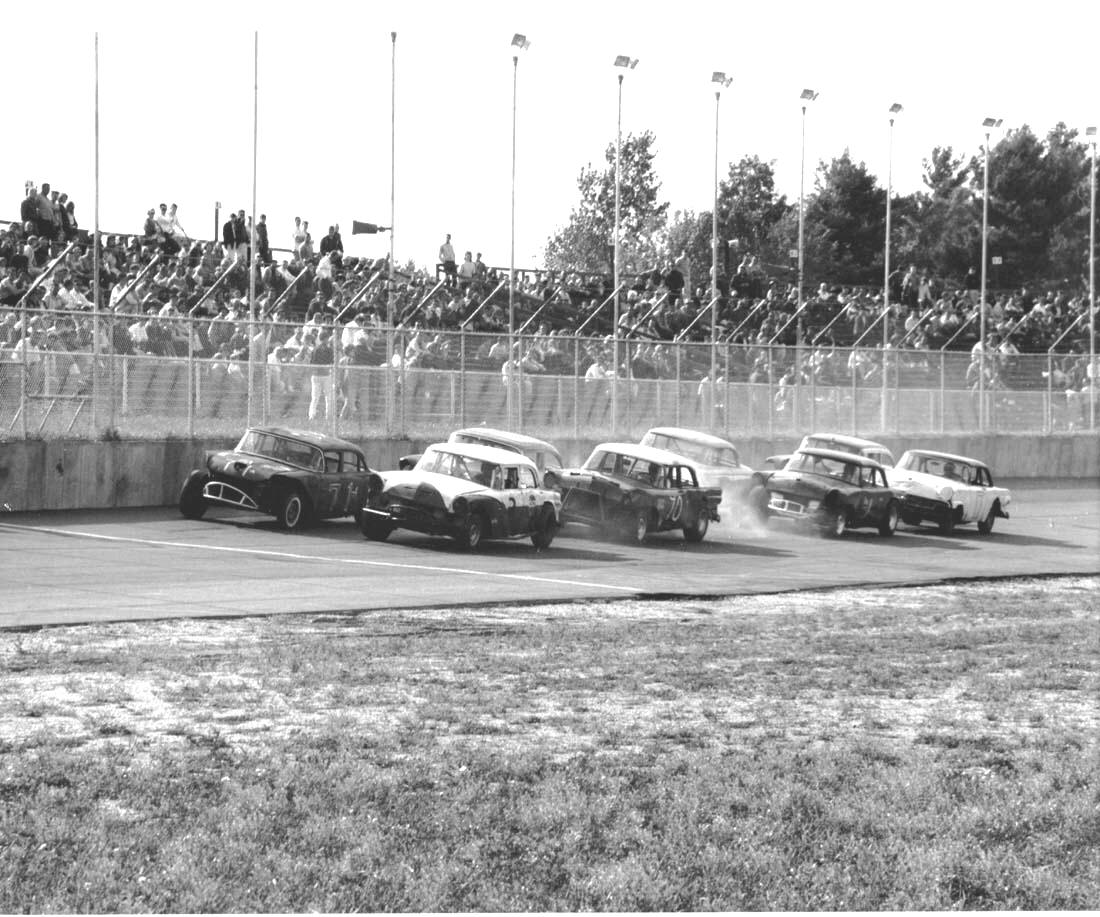 Courtesy of Cho Lee
A very early Tiger heat takes checkers at Catamount. Beaver Dragon, #70; Jim LaFountain, behind; and Bob Brunell
in #17. Beaver looks about ready to blow one here. 71 is not Bob Dragon. The 3 on the pole is not yet identified.

Catamount History Program
A very early Tiger heat in action at Catamount. Ron Weston, #23; Lennie Stockwell, #00; Al Belval, #45; and Coke Lomartire #82.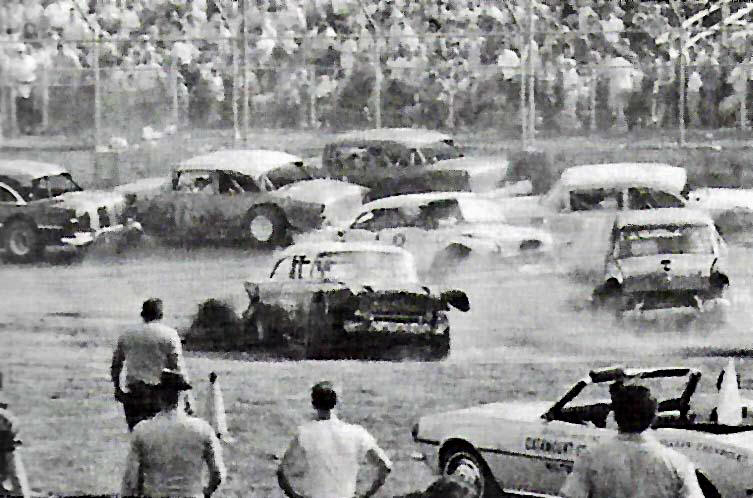 Catamount History Program
The early Tigers raise a little hell in front of the Catamount grandstands. Far left: Larry Granger, GT-1; Stub Fadden, 16; Clem
Despault, 3 [spinning in white]; Moe Dubois [closest to camera] spinning]; others can't be identified. Pace car looks nervous.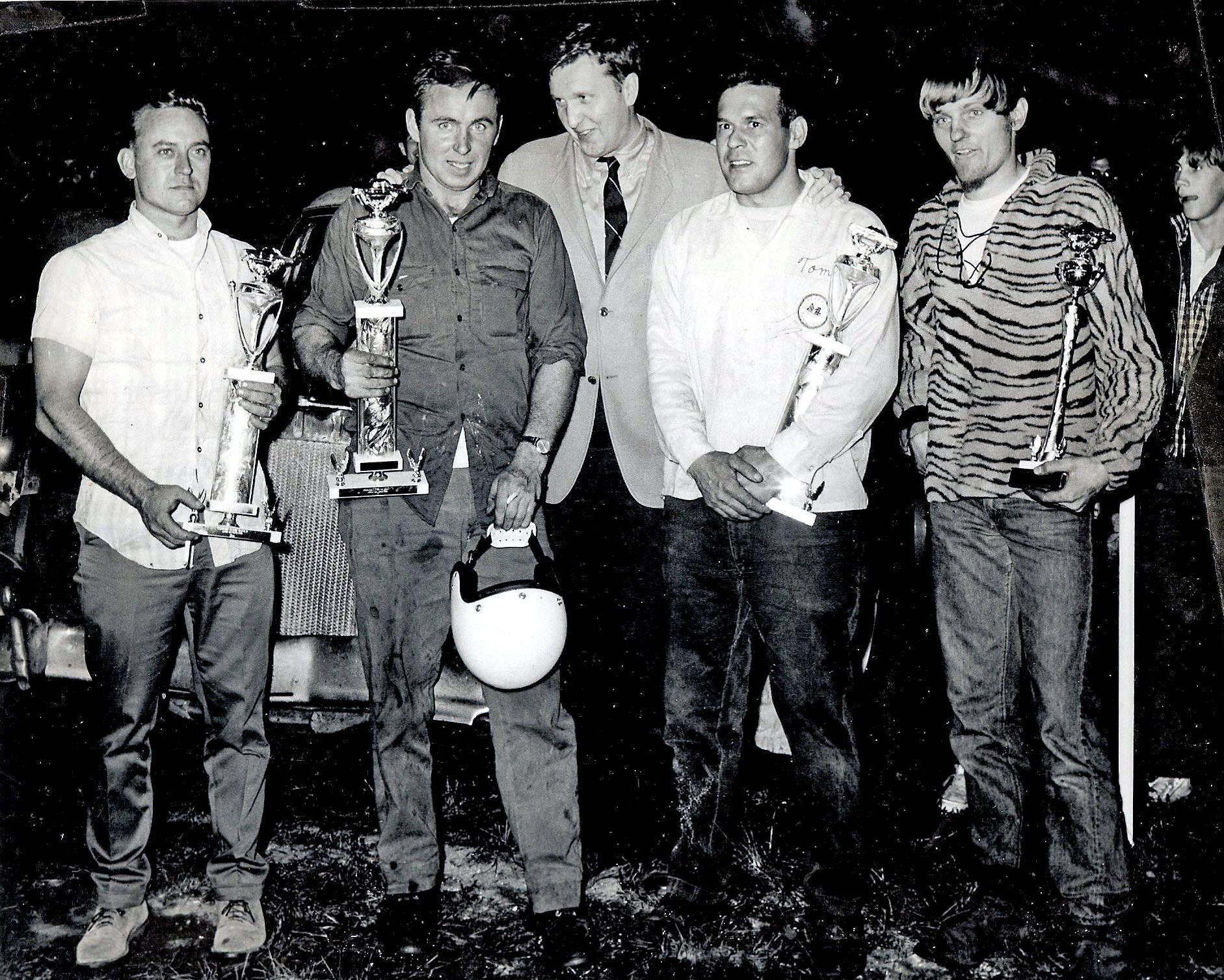 Courtesy of MKelody Anukem
Flying Tiger era stars Norm Cyr, Larry Demar, Tom Tiller, and Lennie Stockwell - with Ken Squier.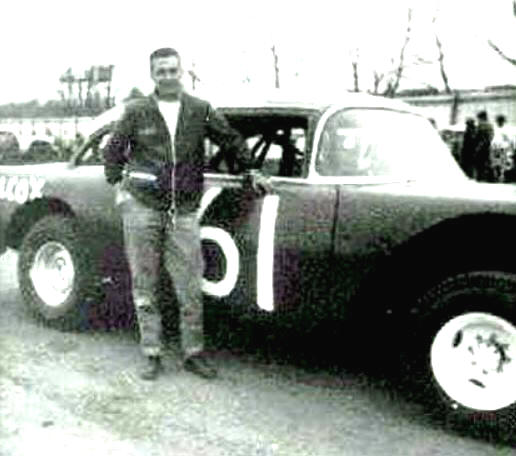 This Mick Wilcox shot shows not only the pit area before the checkerboard-colored handicappers' stand was moved in from the former dragstrip; but, you can see the infamous treehouse of the Sibley boys, whose house was adjoining the track.


Area Auto Racing News Photo from Earl Vierling
A big mixup in the first year of the Tigers. 11 cars were bent up in this one, according to the newspaper caption. The mess includes: 11, Ron Lamell, Sr.; 77, Tom Tiller; 02, Ray Sprano; John Benoit [unmarked two-tone Chevy, I guess]; 23, Bill Weston; and ), Paul Niquette.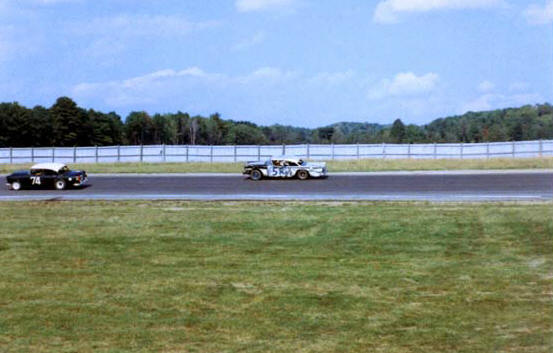 Courtesy of Cho Lee
Ernie Turner [58] chases former Malletts Bay and Otter Creek driver Jimmy
Saltus down the backstretch at Catamount in 1968.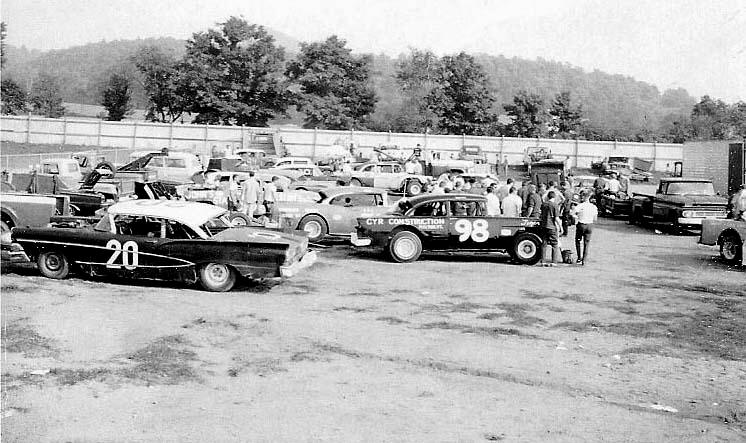 Courtesy of Cho Lee
A view of the 1967 or 1968 pits at Catamount. Although the #20 in the foreground looks like a Hurricane, it is not.
Notice the gas station is gone and the checker board handicapper's stand is not yet in place. The 98 of Norm Cyr is
prominent in the foreground. Is it just me or did he have a shorted car ? Also identifiable is Bobby Dragon [right behind Cyr],
Larry Demar [Ford above Dragon] and the 84 of Earl Machia.

A VERY YOUNG BOB DRAGON IN VICTORY LANE AROUND 1968

Courtesy of Cho Lee


A very young Bobby




Dragon in Victory Lane,




flanked by smartly-




uniformed Tom Tiller and




[the unsmartly-uniformed]




Larry Demar.


Courtesy of Cho Lee


Dragon receives congrats




from car owner, advisor, and




father figure Johnny Bourgeois.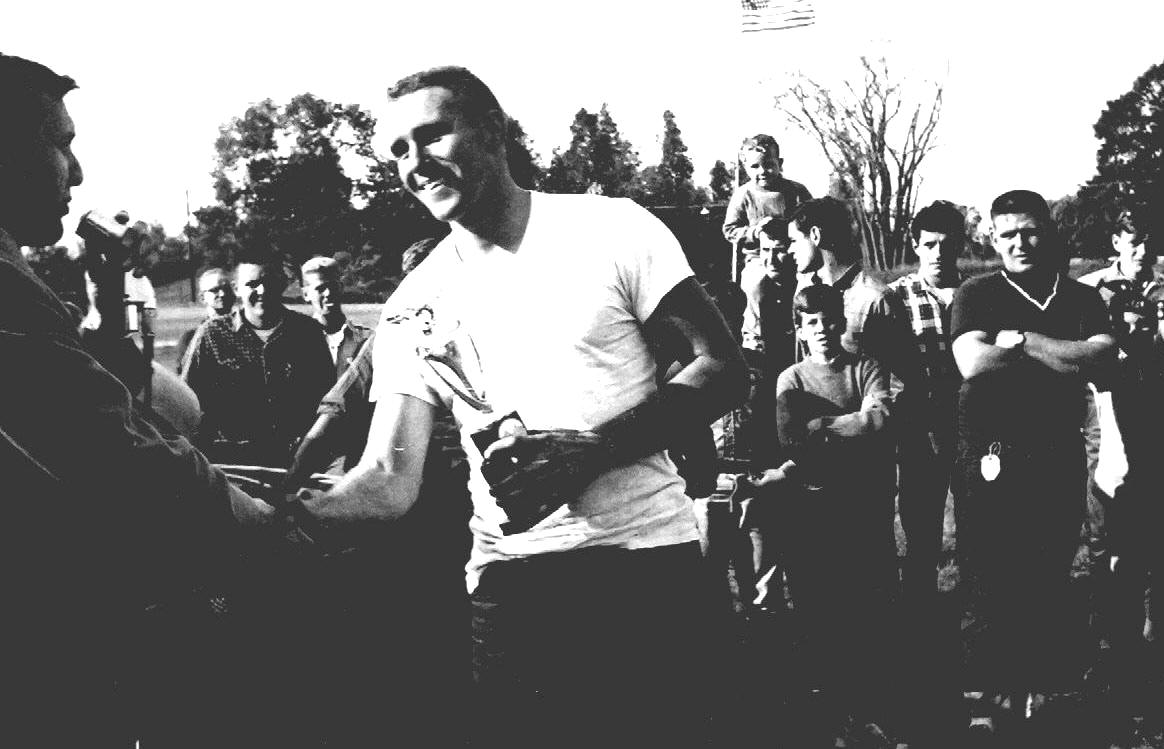 Courtesy of Cho Lee
Bobby Dragon receiving another trophy from Ken Squier. Note a young Bob Rushford
standing at right in the background.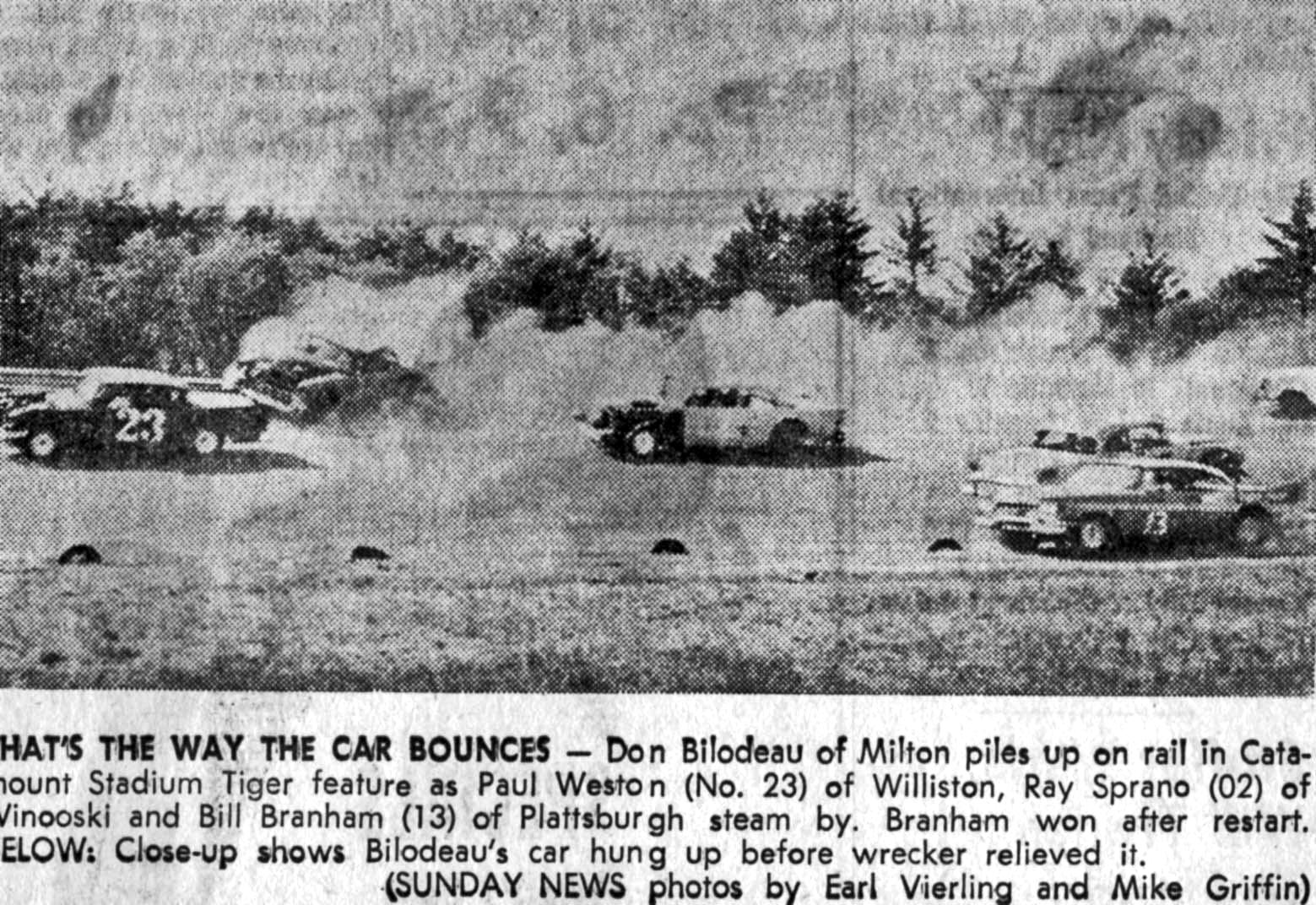 Courtesy of Dragon Family
Early Tiger action at Catamount. See caption. This is one of the reasons Catamount got rid of the ARMCO barriers.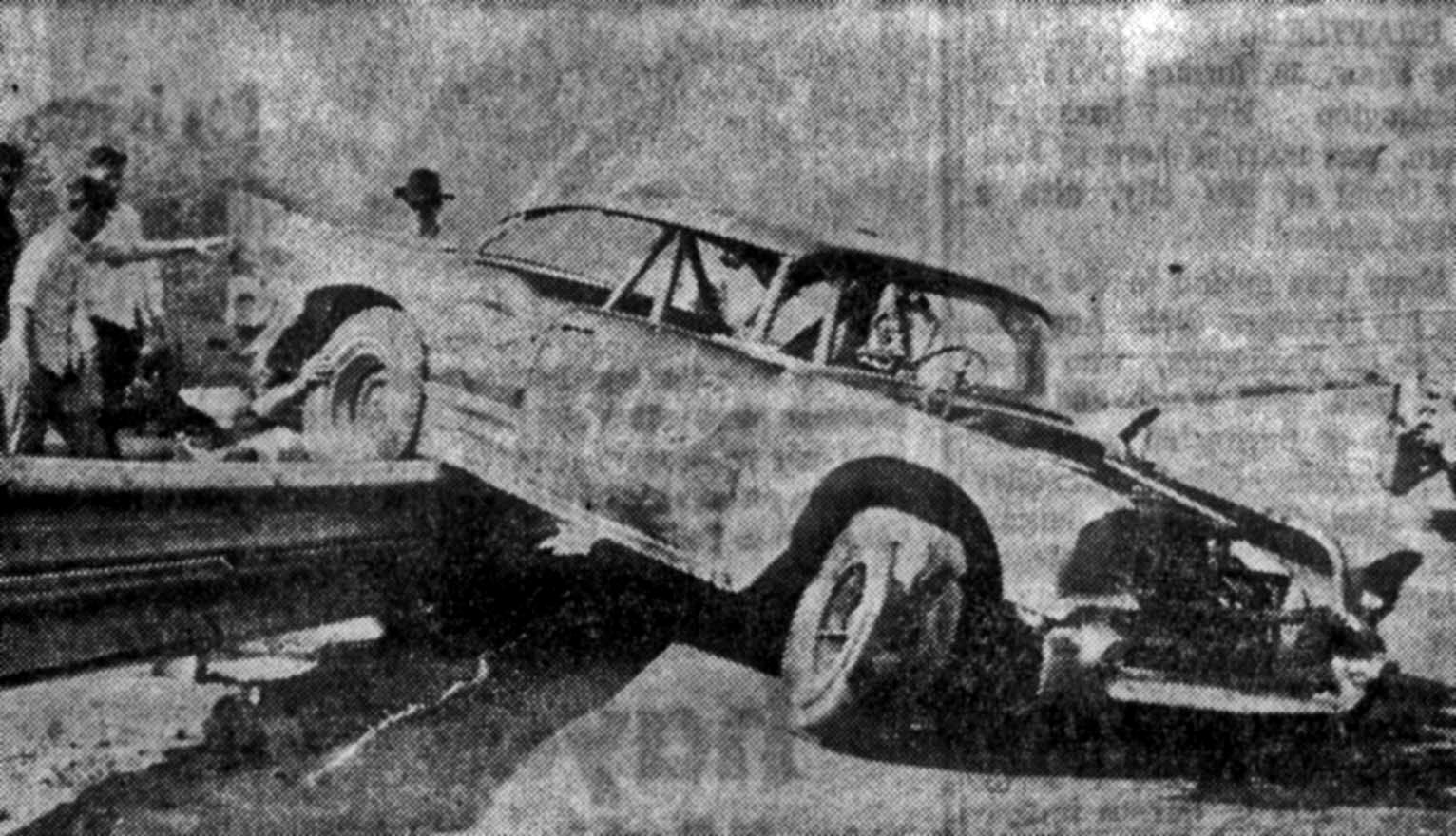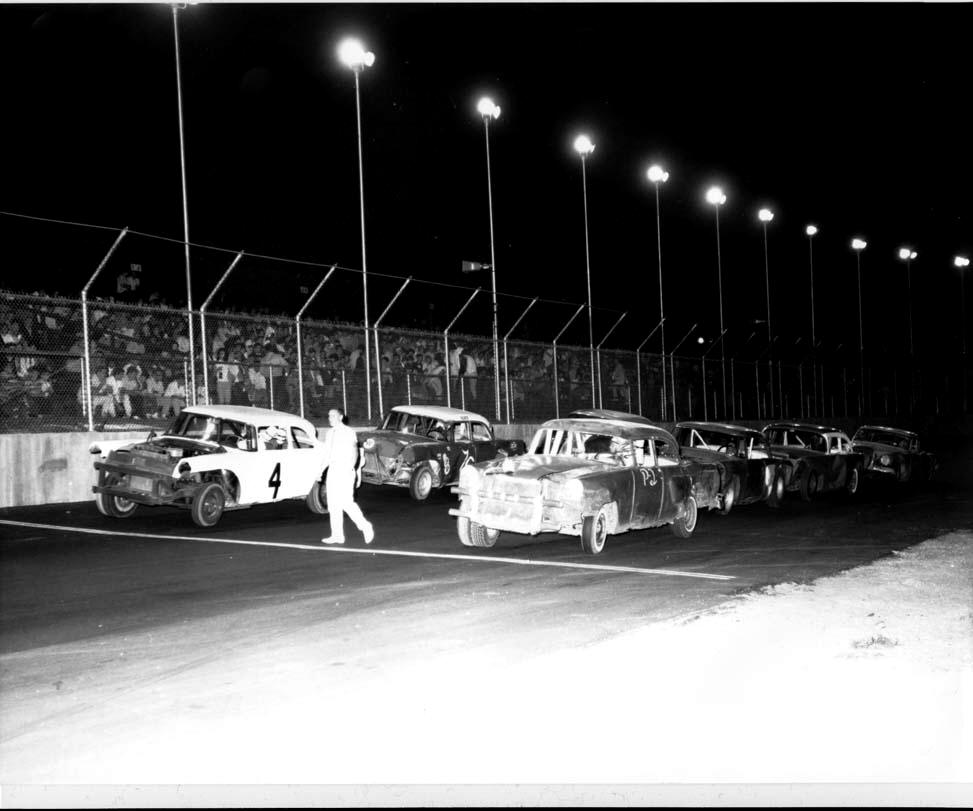 Courtesy of Cho Lee
Early Tiger lineup. P2 is probably Maurice Trahan, from Swanton. Ray Manny [Swanton] is in the 4; and Beaver Dragon is outside in the 70.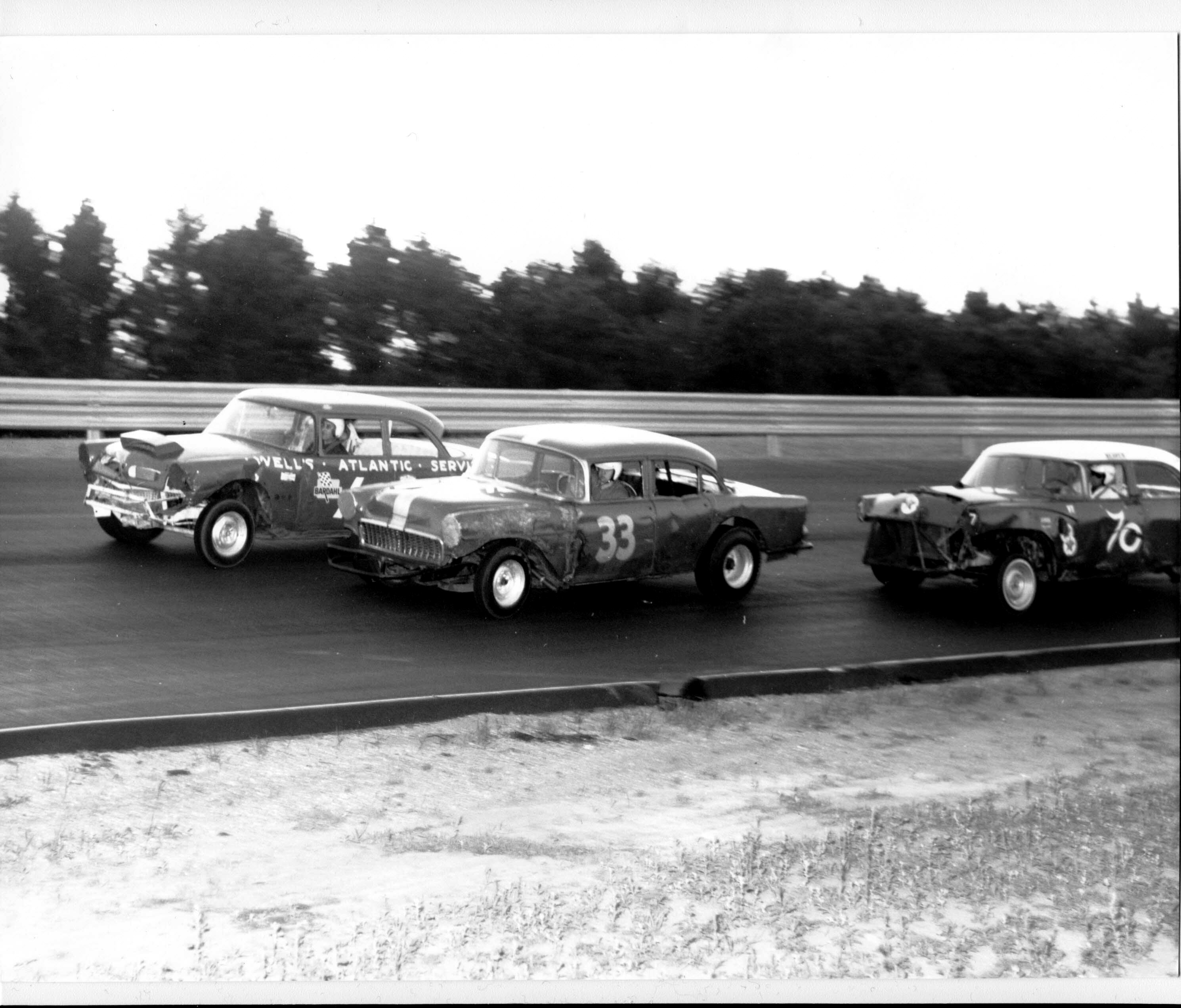 Courtesy of Cho Lee
New Yorkers Jim LaFountaine [1] and Joe Bruno lead as Beaver Dragon follows behind in third. The Empire Staters had an advantage that
first season as they had been running full NASCAR hobby late model for a while the Vermonters and New Hampshirites were still using"less effective
former B Class cars. LaFountaine was the class of the field in 1965.


THE WILLIE DELISLE PHOTO SET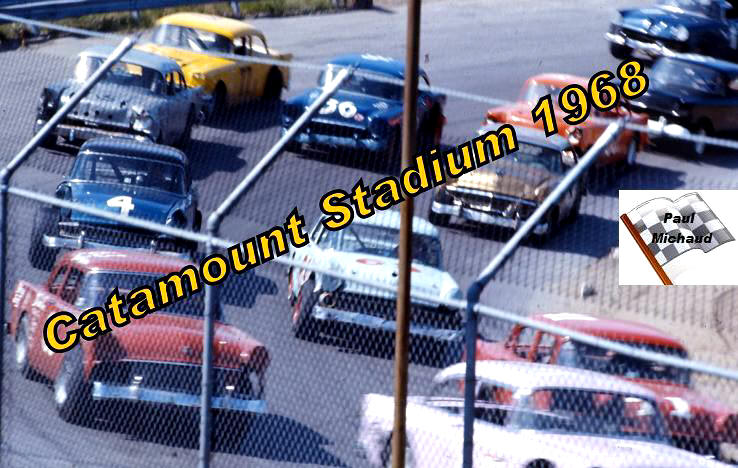 Courtesy of Paul Michaud
A 1968 Tiger field at the track. Early in the season, judging from the condition of the car bodies.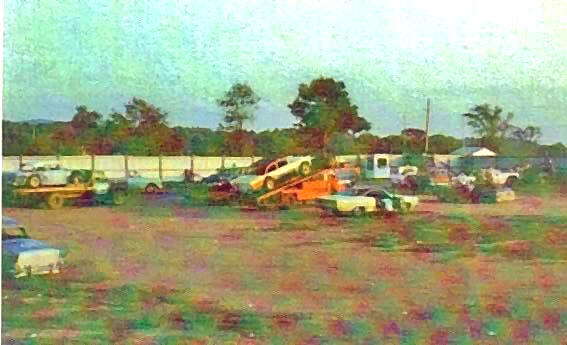 Courtesy of Andy Boright
The Tigers of Jim Gates [left] and Ron Barcomb [center] leave Catamount on haulers in the twilight.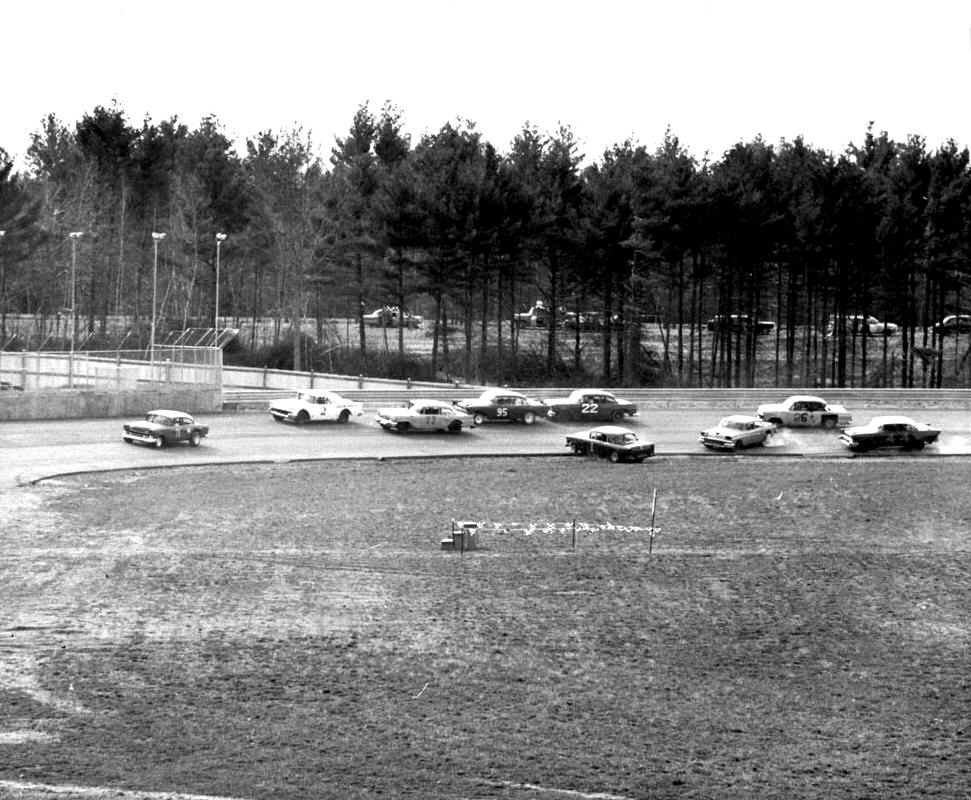 Courtesy of Cho Lee
Freeloaders try to watch action from the interstate, as Bobby Dragon leads a race in his first car.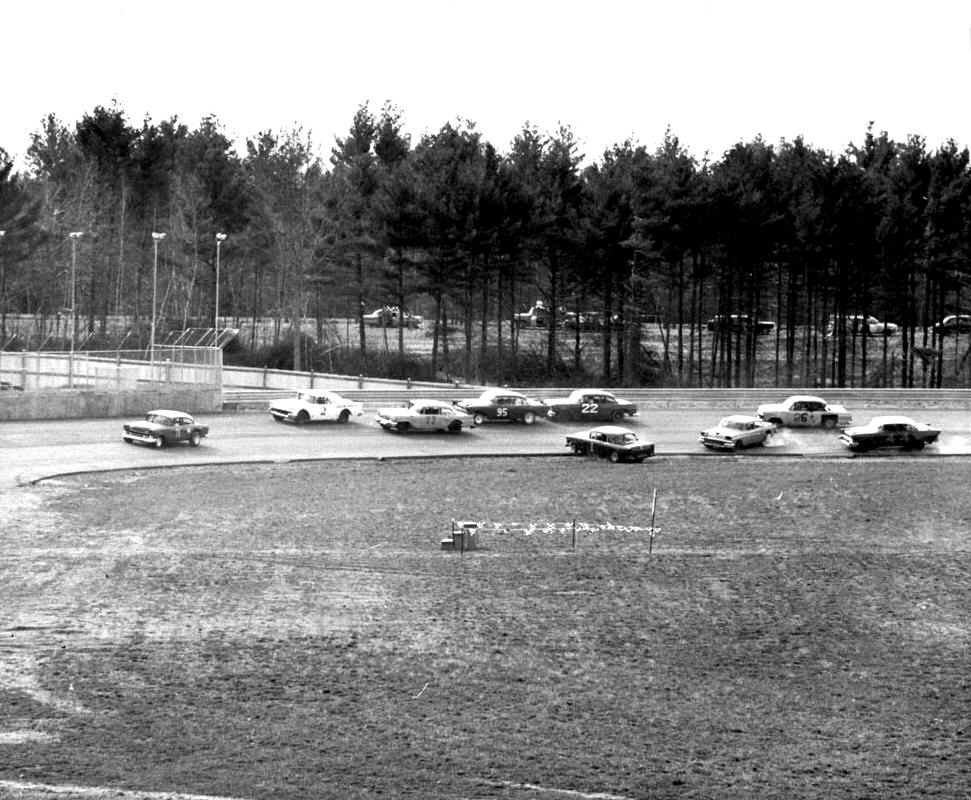 Courtesy of Cho Lee
An attempt at closer up sees Bobby Dragon [71], Ray Sprano [2], Tom Tiller [77], Bobby Giroux [95], Roger Rushlow [22], Car 1 [it's not Larry Demar],
Ernie Turner [also sliding], Dave Brunelle [26], and Tom Curley [44]. Likely 1966.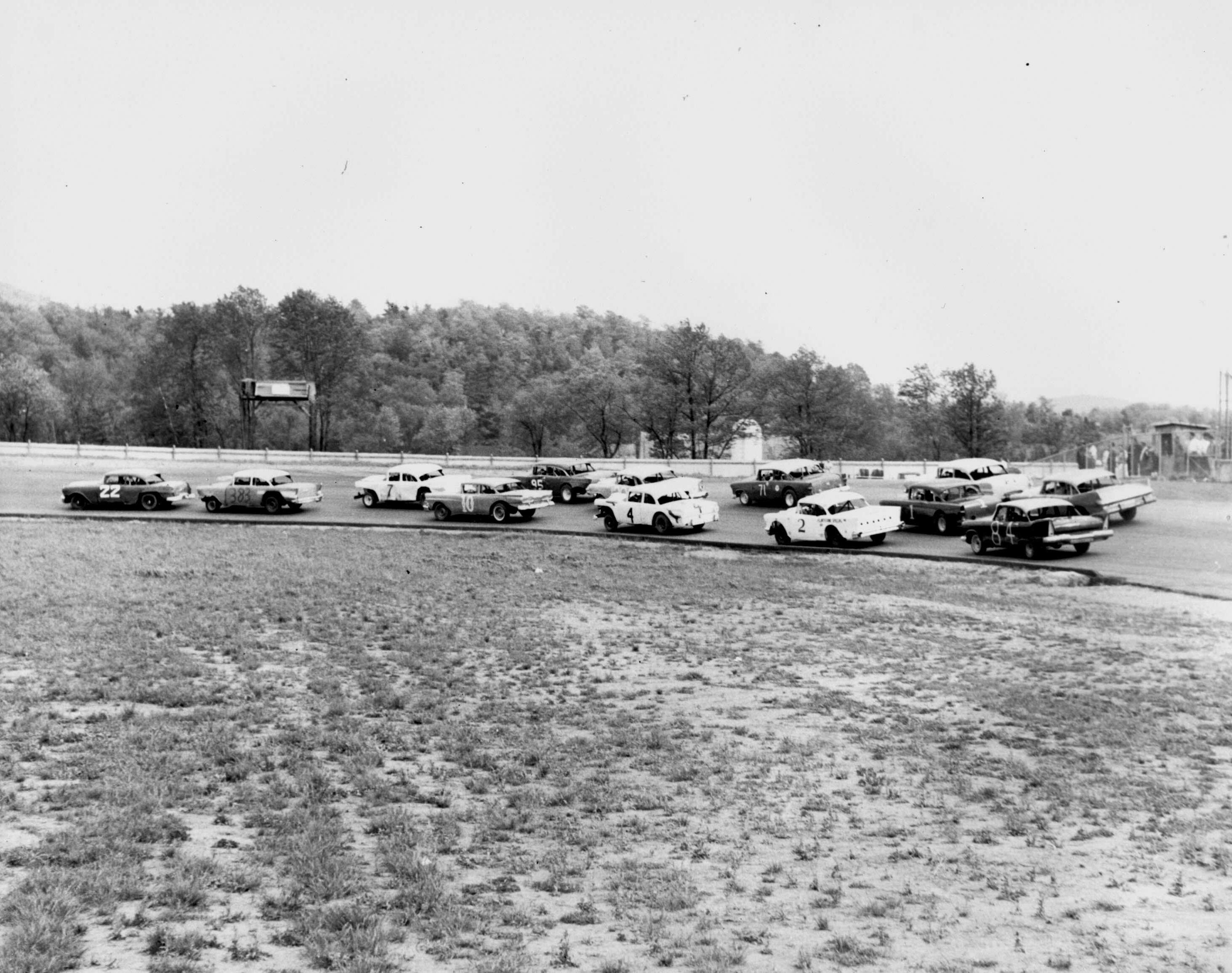 Courtesy of Cho Lee
Different freeloaders try to watch action from the infamous Sibley family treehouse. The field includes: Roger Rushlow [22], Jimmy Gates [383],
Homer Durkee [7], UNK car 10, Bobby Giroux [95], Ray Manny [4], Bobby Dragon [71], Ray Spranon [2], UNK car 1, and
Earl Machia [84]. The Sibley boys got jobs at Catamount in exchange for forsaking the treehouse. The insurance company was having a fit.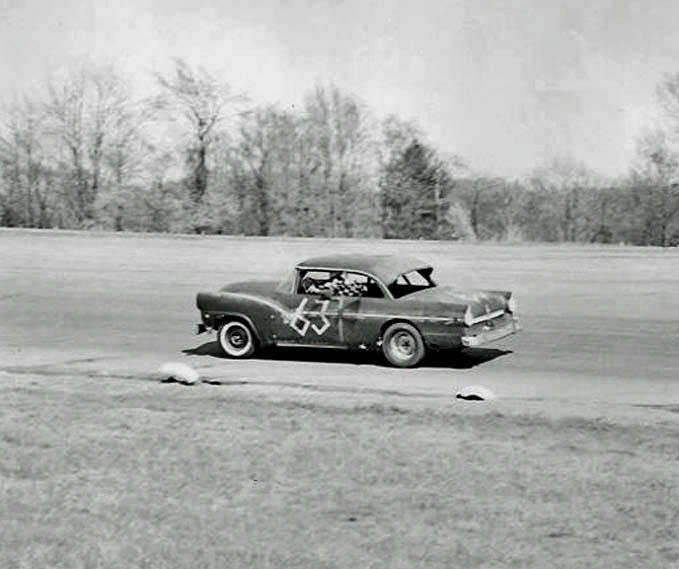 Courtesy of Cho Lee
Beaver Dragon had taken over the Blake/Devarney. Here, he is in action with a temporary paint job on the car.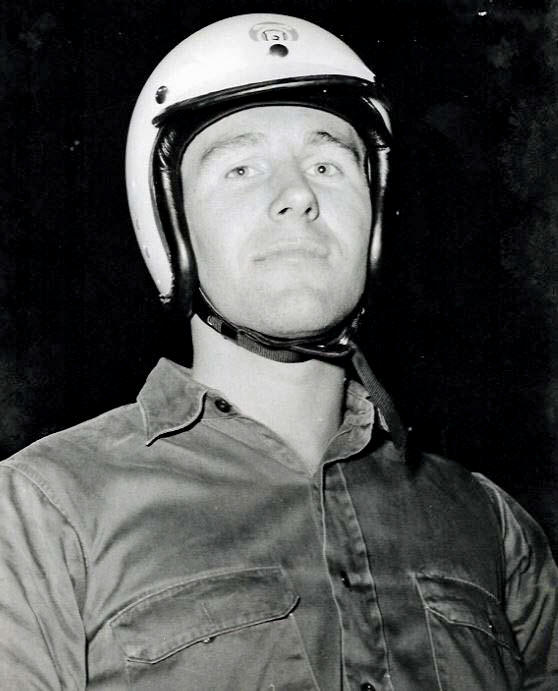 Courtesy of Cho Lee
A very early Bobby Dragon, probably by Norman McIver.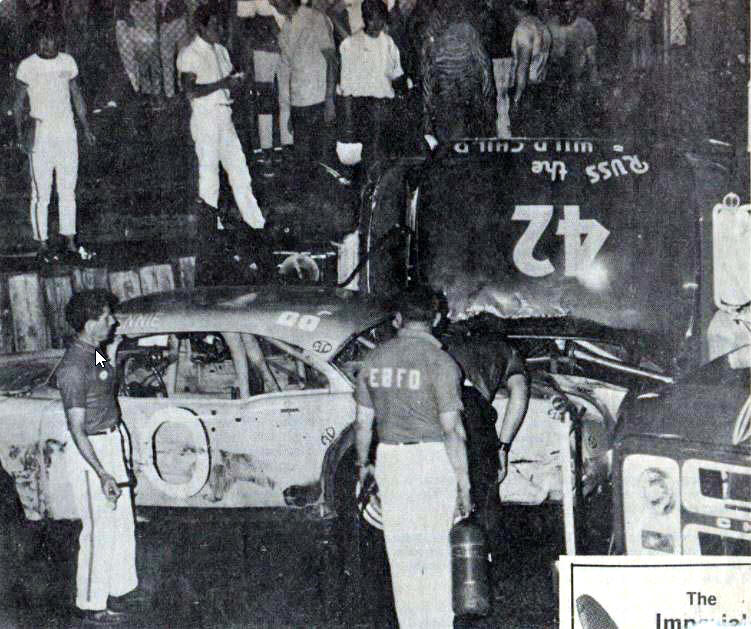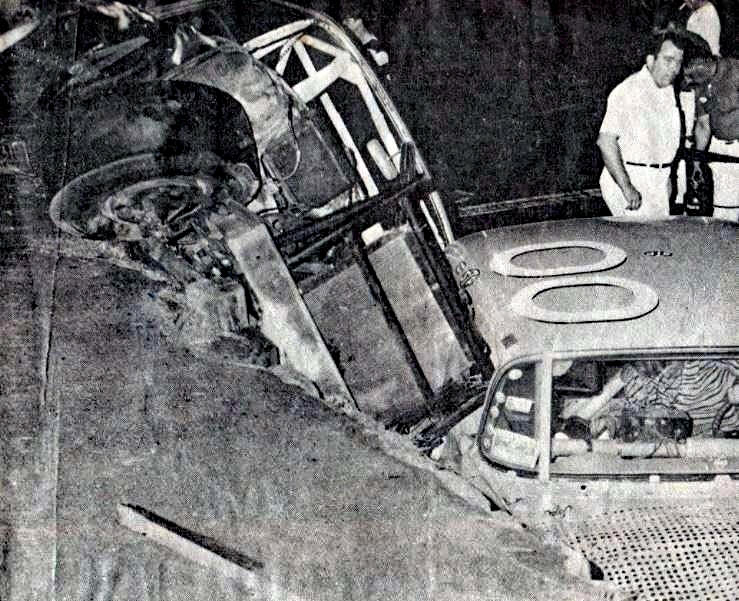 Courtesy of Rich Palmer
Lennie Stockwell and Russ Ingerson piled 'em up at Barre around 1968.
THE DAVE BRUNELLE PHOTO SET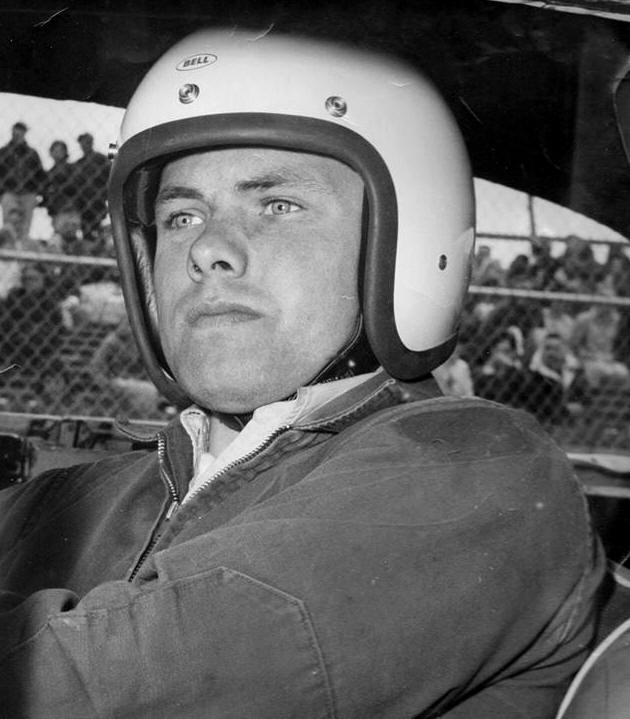 Possibly a Norm Mciver Portrait - Brunelle Collection
Dave Brunelle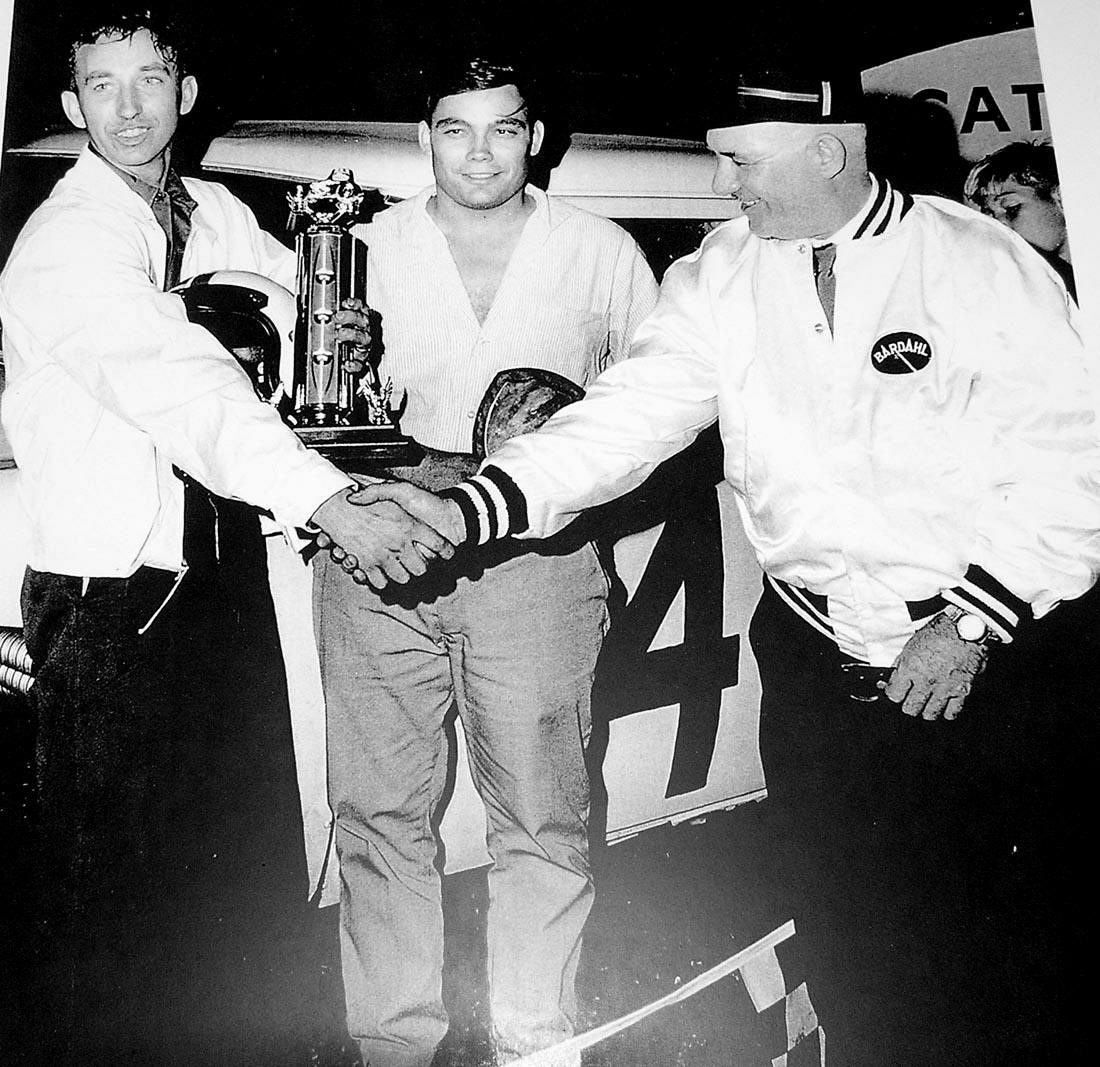 Courtesy of Cho Lee
Art Taylor is congratulated at Catamount by Bb Doyle. Partner and sometimes - driver Ray Many is at center.
Do you have pictures of other drivers from this era at Catamount ? If you would like to make them available for me to place on this site contact me at: wladabou@comcast.net
or
Bill Ladabouche
23 York Street
Swanton, VT 05488
802-868-4339
BACK TO THE MAIN PAGE
BACK TO THE MAIN NEWS PAGE
BACK TO THE ALL LINKS PAGE