---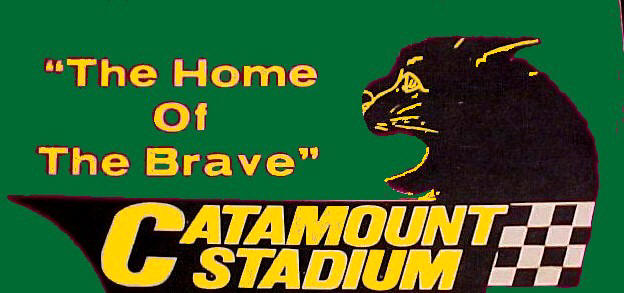 ---
NEWS & UPDATES
January 1 - I thought I'd get this done tonight, in case I don't get to it tomorrow. Now that we are all in the year in which we are all supposed to die in the catastrophic end of the world, I added some more material to the page Ghosts of Race Cars Past. Whoopee ! Hearing about that prediction constantly is so uplifting ! I did a little renovating to the layout of the page on former NEAR President, Al Fini. I added three photos of Jackie Peterson and his sprinter at Champlain Speedway.
January 3 - I want to alert recent email senders [particularly Neal Davis, Al Fini, and Paul Mascitti] and potential senders that I am receiving fine, but cannot seem to send email out. Thanks for your recent contributions and messages. I also added three or four more tracks to the Aerial Photos page, fast becoming my favorite page.
January 5 - Just a reminder to people who are sending me email. I cannot send anything out, and I have had no help with the problem thus far. Thank you to Austin Wheeler for his recent photo.

January 6 - Jamie Grignon, thanks for the kind words. I look forward to the other photos. I have added Column Page 72, concerning Jack Farquhar, NY driver. I added Ric Wheeler to the Mini Stock Competitors page.
January 8 - Nothing any different with the email. If you email me and expect a response - look here. All secret girlfriends, use some others means. I added more photos to the Norman Morley photo page.
January 10 - I put photos of East Windsor Speedway and the roadster track at Corinth, NY on the Aerial Photos page.
January 11 - Cam Gray, I got your email. I still cannot get any email out. Only shot of LaJeunesse I might have is poor and can be found on the section about Fort Covington. Try http://www.catamountstadium.com/northern_new_york_drivers_and_te.htm#Fort Covington I am not sure if one of those cars is JGL.
January 13 - Thanks to Steve McKnight for the photo. Do you happen to know who the other guy with us is ? I know him to talk to; I believe he is from Canada. I don't know his name.
January 16 - Thanks to Brian Manning for the shot of Buzzy Lambert's chevelle. Brian, that one means a lot because it was one of my lettering jobs, and I didn't have a good photo of it in color. I am going to place both the McKnight and Manning photos here so people are getting something besides my outgoing email messages. Brian, I had been told Bob and Ralph Bushey were not even related. I experienced a problem in which I entirely lost the front page of the website, while preparing a pageo n Ken Shoemaker. The new page will not be activated until I can be sure the front page has been repaired entirely.

Brian Manning Photo
Buzzy Lambert's Wayne Chandler -owned LMS Chevelle
with which he finished 3rd in the highly - important
New England 300.

Steve McKnight Photo
Me, at Airborne with my much - missed friend Cho Lee. I believe, at
right, we have Canadian photographer Norman Morley. I hope I have not
mis-identified the man.
January 17 - I just put up a huge page on New York's controversial coupe driver, the late Kenny Shoemaker. Don Rounds, Jr. thanks for the email. I doubt I'll make the NEAR function. I added what I could to the Groveton page. I know it has been rather pathetic, but I get absolutely NO help with it. [Even Cho didn't have Grovetona photos that he knew of]
January 19 - If anyone out there knows Cameron Gray, can they email him and tell him I can't respond to him by email?

January 21 - Neal, anything on Groveton would be good timing - note the January 17 item. Terrence Keith, thanks for the email. I still can't get out by email. Going to be fun trying to get a column to Mark.
January 22 - I may have the email problem settled for now. I added several photos to the already - massive Aerial Photos page. It is getting so big and it takes so long to save that I may have to break it up into two separate pages. I also added three pictures of an old Vic Love JV2 car from the 1950's races at Pico Raceway and Fairmont Park Motor Speedway to the Ghosts of Race Cars page.
January 23 - I added a couple of photos to the Teresco & Mancini 685 page. I also added more Alan Ward contributions to the Groveton page.
January 24 - I made a few additions and adjustments to one of the oldest pages on the site, Catamount Bits in Time.
January 29 - I made a few additions to the page on Nels Grignon, thanks again to Jamie Grignon. Also, there is a new page on my beloved Hudson Race Cars.
For all 2005 News and Updates Archives - Click Here
For all 2006 News and Updates Archives - Click Here
For all 2007 News and Updates Archives - Click Here
For all 2008 News and Updates Archives - Click Here
For all 2009 News and Updates Archives - Click Here
For all 2010 News and Updates Archives - Click Here.
For all 2011 News and Updates Archives - Click Here

For all 2012 News and Updates Archives - Click Here