---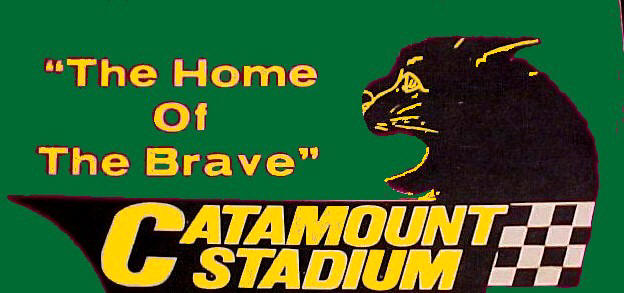 ---
NEWS & UPDATES
December 1 - You probably will not see any changes until after Dec. 8
December 11 - I have the sad duty of informing those of you who do not already know - that my dear friend, Cho Lee, reportedly passed away on his way to the Bear Ridge Speedway banquet last night. I can't find the words to express how I feel. The Vermont racing community and - in particular, our stock car racing historians' circle - have suffered a terrible loss. For those who knew Cho and did not know this, I am sorry you have to hear this way. God Speed, Cho ! They made you and then threw away the mold.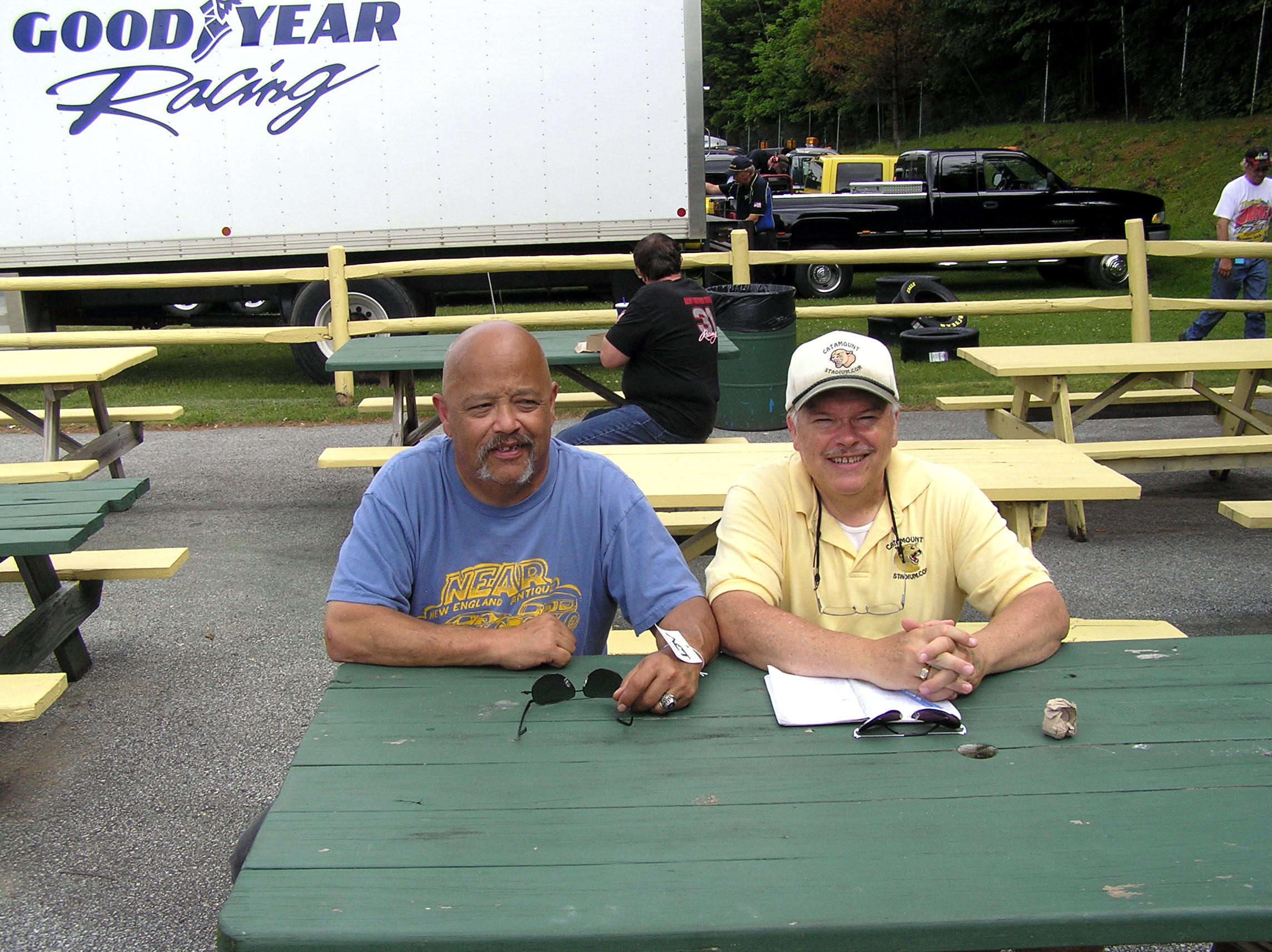 Steve Poulin Photo
This was a very familiar sight at Thunder Road. It ain't gonna be the same from now on.
I have added Column Page 70 - about Jeep Herbert, New York driving legend.
December 12 - Justin St. Louis released photos of Devil's Bowl champion, Ron Proctor, at the lavish Whelen Champions' banquet in Charlotte, NC. Boy, Ronnie, you picked the right year to win a track title ! I doubt any other D Bowl champs ever got to go to something like that, black tie and all. I also offer a shot of a very much younger Ron Proctor with some sort of a pro stock car, early in his career at Malta.

John Grady Photo
Young Ronnie

Photo Supplied by Justin St. Louis
Mr. Proctor [center] at Charlotte. Click on the thumbnail
photo below for a bigger shot.

December 13 - I just realized that the page I made up for the coverage of Reunions was never linked to the All-Links Page. It is now. I needed to find this to add some shots of Paul Bellefeuille and friends rescuing an ancient Ford sedan stock car from Williamstown, VT. If I have a page for such projects, I have forgotten where else it would be.
December 18 - I added to the page called Aerials Views of Race Tracks. I also started a page on Lebanon Valley driver Nels Grignon. Nephew, Jamie Grignon promises more photos for this page.
December 20 - I added to the page on Claremont Speedway.
December 22 - I added another column page - Column 71, on New Hampshire flathead coupes of the 1960's. Later, some photos were added to the Albany-Saratoga Speedway page.
December 27 - I made a rather large page containing the photographic contributions of Norman Morley, from Canada. For those missing new additions of Catamount stuff, this should make you happy. Thanks Norman. I also found I had a partially - done page on my buddy, Otto Graham. I am not sure if it is all going to work immediately.
December 28 - I added onto and re-organized the page: Aerials Views of Race Tracks. Mucho effort to make it easier to use.
December 29 - Scott K - I can't seem to get the "reply" to your email to work. Thanks for contacting me and good to hear from you.

December 31 - HAPPY NEW YEAR ! [It won't have to work hard to be better than his year was.]

+-+
For all 2005 News and Updates Archives - Click Here
For all 2006 News and Updates Archives - Click Here
For all 2007 News and Updates Archives - Click Here
For all 2008 News and Updates Archives - Click Here
For all 2009 News and Updates Archives - Click Here
For all 2010 News and Updates Archives - Click Here.
For all 2011 News and Updates Archives - Click Here