---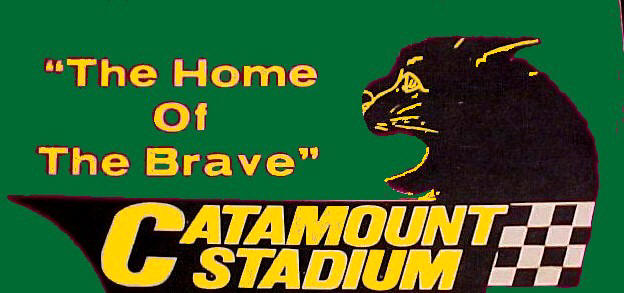 ---
wladabou@comcast.net
NEWS & UPDATES
May 3 - I update the archives for the month.
May 4 - I put four new photos on the Great Old Photos page. Will try to do more later. I wish people who read - or are planning to regularly read my weekly blog [column] would email me and let me know. I'd like to get an idea what kind of circulation it is going to get. I thank Bob New for writing in about it.
May 6 - Becky Barton, thanks for the message. I don't do facebook, so thank goodness you look at the site. Regulars, please remember to let me know if you will probably be reading the weekly blog. I need a reasonably accurate count to gauge interest. The May 6 Weekly blog, on C.J. Richards, is up. Kind of annoying. I wrote it right after he died, but unfortunately so did my paper - so it never got published.
May 9 - Well, if I am going by readership response, I have six people who read the blog on this site. That is almost a week's worth of response. Hell ! If that's the case I might as well shut this thing down and go shoot myself. I NEED documented proof of support here people, can ya help a little ? I need an email message from anyone who regularly attends the site. Thanks to Shawn Byrne, through Danny Kearney, I just added a neat photo of a track clown from the earliest days of Devil's Bowl. It is up near the top of the page.
I found a remarkable piece written on the late Sonny Rabideau, by Terry Marks. Go to the Sonny Rabideau page and click on the link to look at this piece. Hope you don't mind, Terry - just trying to give your tribute a little more chance to be appreciated.
May 10 - I just made a small connection on a photo I took in 1963 at Otter Creek Speedway. It was so poor that Vermont Prints would not develop it. I ended up taking the old negative, scanning it, reversing the image, and then doing what I could for it. I happened to be looking a photo from the HAMB site. It was a photo I already had of Dutch Reed's, King - owned 90A spinning and wreaking havoc on a heat at Fonda. Besides Danish, Gahan, and a few other recognizable cars, there was this mystery car again [to the right of Danish]. My guess ? It is the Frank Trinkhaus 62NY in primer. I need help from Fonda people on who this is. Also, in the bigger shot, is that 34 Ronnie Battaglia ?
| | |
| --- | --- |
| Ladabouche Photo | Source Unknown - Maybe Danish Family |
May 11 - I have just heard from two consecutive people that my email address is not readily apparent. I'll stick in on a few conspicuous places. Thanks to those who are responding.
wladabou@comcast.net
May 15 - I have just installed a direct link at the top of the opening page to the weekly blog. I have found out the driver of one of the Original Flying Tigers at Catamount - #04, Ray Manny from my area up here in Swanton.
May 20 - When I write the May 15 update about the weekly blog, it should have dawned on me that I FORGOT the weekly blog. Sorry. Here's the new one: Weekly Blog May 20. Incidentally, I really need to congratulate Aaron Bartemy and Jessie Meuller on wins this weekend. Both could be arguably thought of as big upsets.
May 21 - Added to the Franklin Motordrome section of the New Hampshire Tracks page.

May 22 - Long overdue update of Mini Stock Competitors page.

May 25 - I added to the Devil's Bowl page, primarily material on the Dare Devil division and stuff from the Byrne family.
May 28 - The weekly blog had t o wait until I got home from Thunder Road, and that was today.. Sorry. Here's the new one: Weekly Blog May 28. I made a correction on the Norman Morley page, and added a link on Beaver Dragon's page to show his crash in 1987, both thanks to Dan St. Pierre.
For all 2005 News and Updates Archives - Click Here
For all 2006 News and Updates Archives - Click Here
For all 2007 News and Updates Archives - Click Here
For all 2008 News and Updates Archives - Click Here
For all 2009 News and Updates Archives - Click Here
For all 2010 News and Updates Archives - Click Here.
For all 2011 News and Updates Archives - Click Here

For all 2012 News and Updates Archives - Click Here