---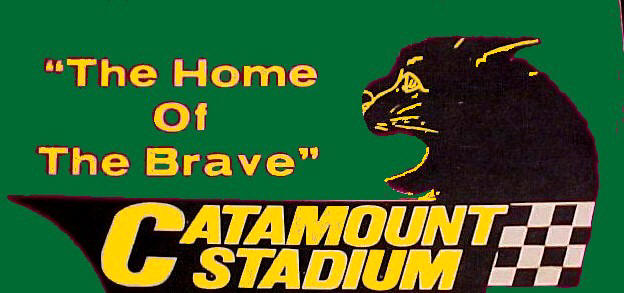 ---
wladabou@comcast.net
NEWS & UPDATES
Mar 3 - I got the archives updated and I added weekly blog/column March 3, 2013, on the somewhat limited affect of race on stock car racing in the Northeast. There were a few other site additions, as well, but I sort of lost track of them when this page got saved wrong.
Mar 6 - I don't know why the February page keeps coming up instead of the recent news page. Hopefully, it is fixed now. I was on a Riverside Speedway, Groveton kick tonight, so the Grovetona page has a few additions.
Mar 7 - Happy Birthday to my wife, the fair Roxanne. I discovered I had made several additions to the Charlie LaDuc page never got activated on line. I am attempting to fix that today.
Mar 10 - I added Weekly Blog, March 10, 2013 on C.J. Richards. I also added some material to the Rhythm Inn page.
Mar 12 - I added a supplemental page that can be accessed off the Stateline Speedway page. It is called The Final Points at Stateline 1952. The list of drivers is an amazing at who's who in stock car racing in that corner of Vermont, New York, and Massachusetts for that early era.
Mar 13 - After getting a lot of great stuff from Phil Miller, I realized I had enough material from the Route 66 Speedway to have a page on it. Thanks to Phil, the Starins, Ken Gypson, Danny Ody, and others who have supplied material on either Route 66 Speedway or its other name, the Hollywood Bowl/ Speedway. Check it out.
Mar 16 - I made a few additions to the Keith Ballard page, and some very minor text corrections to the Vince Quenneville page. I also have added considerable content to the Airborne Speedway page. The track has been so good to me, and others over there have found me so much material that I want to spend some more time on that page when I can. With the huge amounts of material I now have, it is hard to know what has not been used. Many Airborne - related photos can be found on the Phil Butler, John Rock's Mackey Photos, Bushey Family, Bobby Castine, Frank Hart, Gordy Owen, Jackie Peterson, Jim LeClaire, and Mike Watts pages. Like I always say - use the red link on the main page to find them.
Mar 22 - I made a few additions to the The Final Points at Stateline 1952. It is amazing how many of the drivers on that list I have found.
Mar 25 - I finally found the time to get out Weekly Blog March 25, 2013 which is basically on the Jim Hoyt wreck at Fonda. Hoyt's wreck might have been the worst ever; but. it did not make the worst wreck section of the Fonda history book because no one can find the photo of it that appeared in one of the racing papers of the time.
Mar 27 - I came to realize I never finished the Gordy Owen page. I scanned many more photos than the page was showing. It is now much larger. Sorry Cliff.
Mar 30 - After Bud Brooks so generously put his father's photos on a You Tube page, I now can offer the Dave Brooks page. This is huge because, while being a major star in the early 1950's Dave was almost impossible to find in any photograph.
Mar 31 - I have managed to get out the Weekly Blog March 31, 2013 - on Unforgettable Early Trips to Oxford Plains Speedway.
For all 2005 News and Updates Archives - Click Here
For all 2006 News and Updates Archives - Click Here
For all 2007 News and Updates Archives - Click Here
For all 2008 News and Updates Archives - Click Here
For all 2009 News and Updates Archives - Click Here
For all 2010 News and Updates Archives - Click Here.
For all 2011 News and Updates Archives - Click Here

For all 2012 News and Updates Archives - Click Here
For all 2013 News and Updates Archives - Click Here