THE TED VOGEL PHOTO PAGE
Photos of Vogel Cars and Others in the Vogel Collection
<![if !vml]>
<![endif]>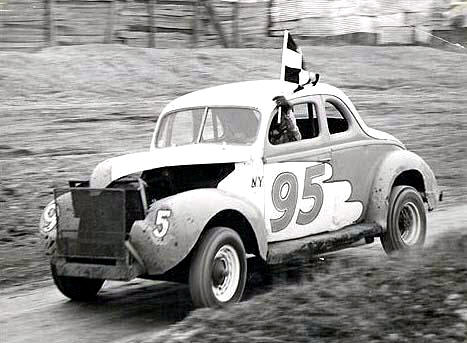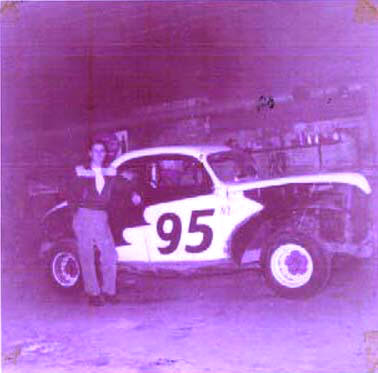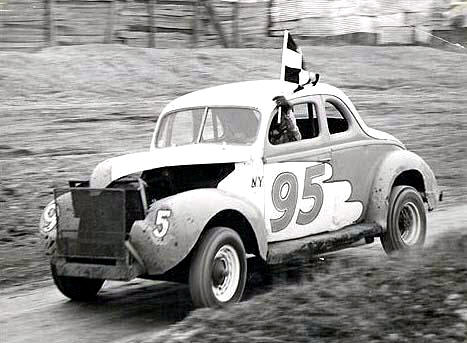 ---
Ted Vogel is not a household name around racing circles today because he did most of his participation in the 1950's and did some officiating for CVRA in the 1960's; but, he was among the most important figures in racing in his region. Among his accomplishments was fielding a championship car for George Baumgardner at Stateline Speedway in the 1950's. Vogel usually had cars numbered 95.
Vogel apparently started racing in the very early '50's, as evidenced by his LV photo from Pico - which only really ran from 1951 to 1952. He also participated that car at his hometown Mettowee track in Granville, NY. I believe, besides Pico, Mettowee, and Stateline, Vogel cars ran at Warrensburgh, Fonda, and possibly Lebanon Valley. I am sure that future talks with him or Ted, Jr. will reveal more info.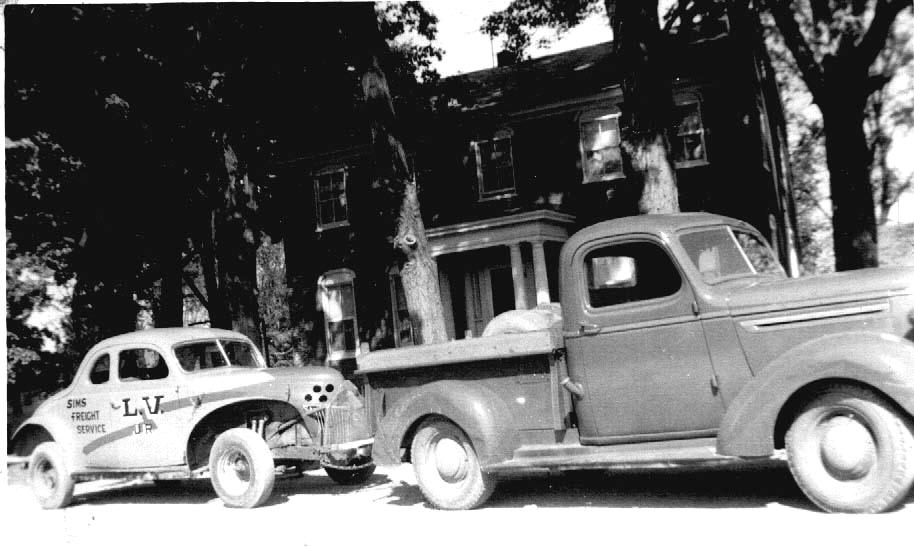 Vogel Family Photo
A classic shot of the LVJr leaving home for Mettowee around 1955.
Ted went on to be an official for C. J. Richards, particularly at Devil's Bowl, and one son, Ted, Jr., ran for several years in divisions at the Bowl and possibly New York tracks. I appreciate the Vogels making a number of photo available. Also Mrs. Vogel's notes were invaluable in finding out some facts about local 1950's tracks.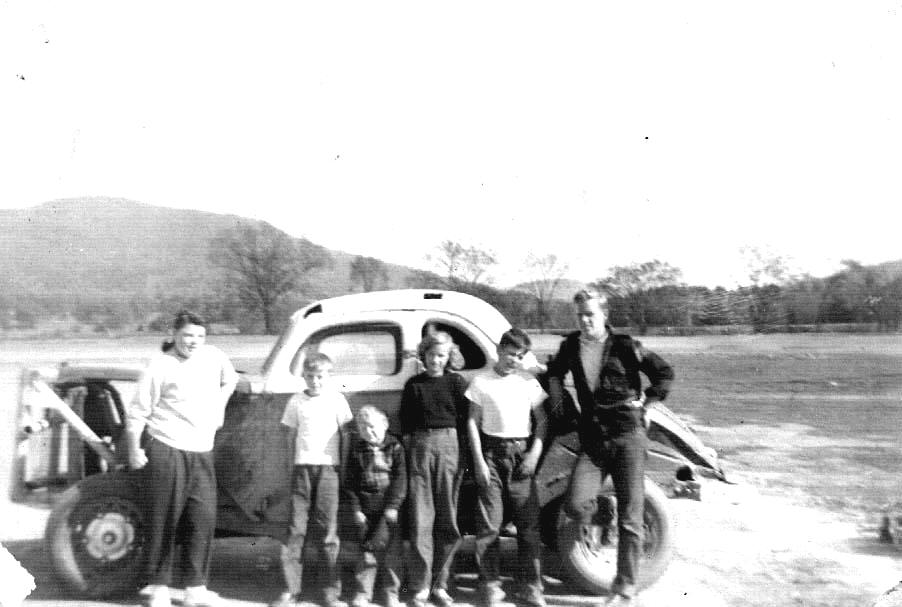 Vogel Family Photo
Ted, with all or most of his family, at Pico around 1951.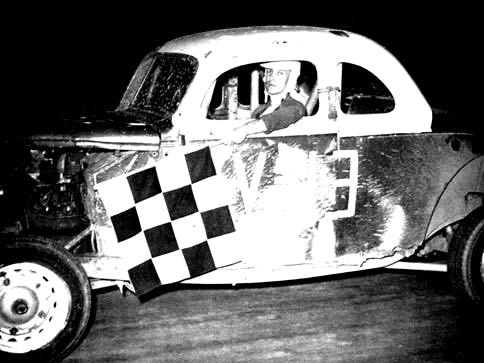 Vogel Family Photo
This is supposedly the oldest car. I hear it was shot at Pico.

Vogel Family Photo
The Vogel kids pick
Pete Corey for Kiddie
rides at Fonda.


Vogel Family Photo
The famous sedan
under repair at home.


Vogel Family Photo
The end of one
of the 95 coupes
at Fonda

Vogel Family Photo
The white coupe
hooked up to a neat
Crown Vickie.


Vogel Family Photo
The Fonda wreck -
I believe with K.
Shoemaker.

Vogel Family Photo
The classic shot of
Baumie winning at
Stateline around
mid 1950's.

Vogel Family Photo
The apparent end of
Vogel's Stateline
title-winning sedan.

Vogel Family Photo
The Stateline title -
winning sedan, on
the way to a track.


Vogel Family Photo
Shoemaker winning at
Mettowee, in the 1950's.

Vogel Family Photo
In the Mettowee
pits, in the 1950's.

Vogel Family Photo
The Mettowee car
leaving home.

Vogel Family Photo
Ted hooks up the coupe
to the family car mid
1950's.


Vogel Family Photo
Vogel car loaded
at Pico

Vogel Family Photo
Wrecked car at
Mettowee

Connors Family Photo
Paul Connors and wife
at Stateline. Vogel in
background.

Vogel Family Photo
Wrecked car at
Fonda
MORE TO COME
Return to the Main Page
Return to the Main News Page
Return to the New York Drivers Link Page