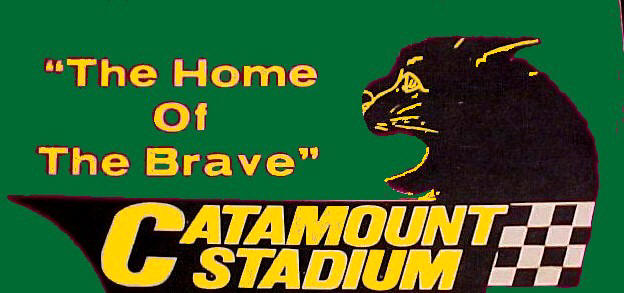 TEMPORARY PHOTO PAGE FOR STEVE PECOR'S PICTURES
Steve Pecor was a friend of mine at Catamount in the old Hurricane Division era. He and his buddies from Colchester, Winooski, and the North End of Burlington made up a large part of the Hurricane roster for a few years, and many of them were my sign customers to letters their huge, automatic-transmissioned cars. Steve was on the pit crew of Leo Bushey's highly-successful '62 Plymouth Hurricane #85. Steve has lent me a ton of old Catamount pictures, and I will use this page to display them until, some day, they get put on the pages where they belong. Thanks Steve.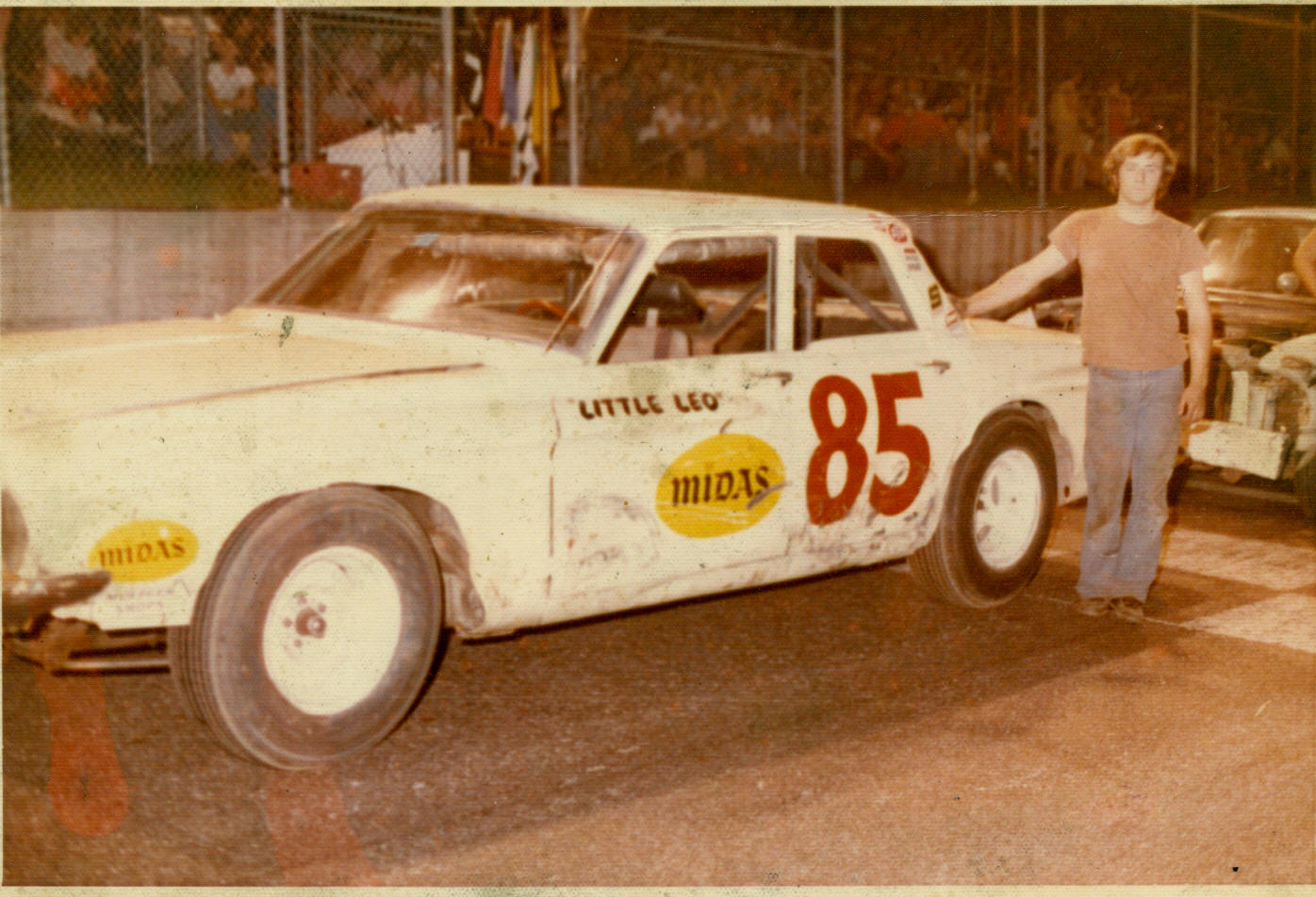 All Photos Courtesy of Steve Pecor Collection
Little Leo Bushey grabbed the Midas sponsorship after winning several Hurricane features at Catamount.

Boomer Mumphord
The last Catamount
Mini Stock Champ

Russ Ingerson,
Littleton, NH


Bob Dragon,
Milton, VT
About to start an 18+
wins season


Dan Bridges,
S. Plattsburgh, NY
Note Wayne Chandler's
parts truck in background


George Horn,
St. Johnsbury, VT


Ron Barcomb,
Winooski, VT
His 1972 backup car



Little John Rosati,
Agawam, MA
Catamount's first big
dollar LMS invader


Dave Whitcomb,
Essex Jct., VT
The new Flying Tiger
division

Mike Prescott
The new Flying
Tiger division