The Introduction
I first saw Robbie Crouch in 1972 when, as a teenager from Tampa, Florida, he arrived, rather unheralded, with his Dad to settle down in Fair Haven, Vermont and field a 1964 Chevelle on the burgeoning Northern NASCAR circuit. A few people knew who the Crouches were, but most had no clue who the long - haired kid with the purple and gold #48 Chevelle was. It didn't take long for the pair to make friends - especially with the local ladies.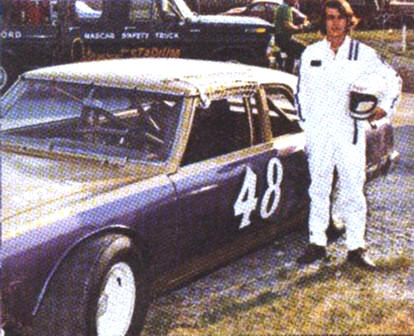 Devils Bowl Yearbook Photo
Good Ol' Bob
A national racing paper had a note on their arrival in the Green Mountain state, and the writer had C.A.'s name straight, even referring to the nickname "Crunch" [which I assume he got from the dirt tracks in Florida]. But Robbie was called "Bob", a name he never used. Wrong name notwithstanding, there were few local cars or drivers whose arrivals in Vermont compelled mention in this national paper [which one I simply cannot recall], so it stood to serve notice these two guys were not going to be pikers.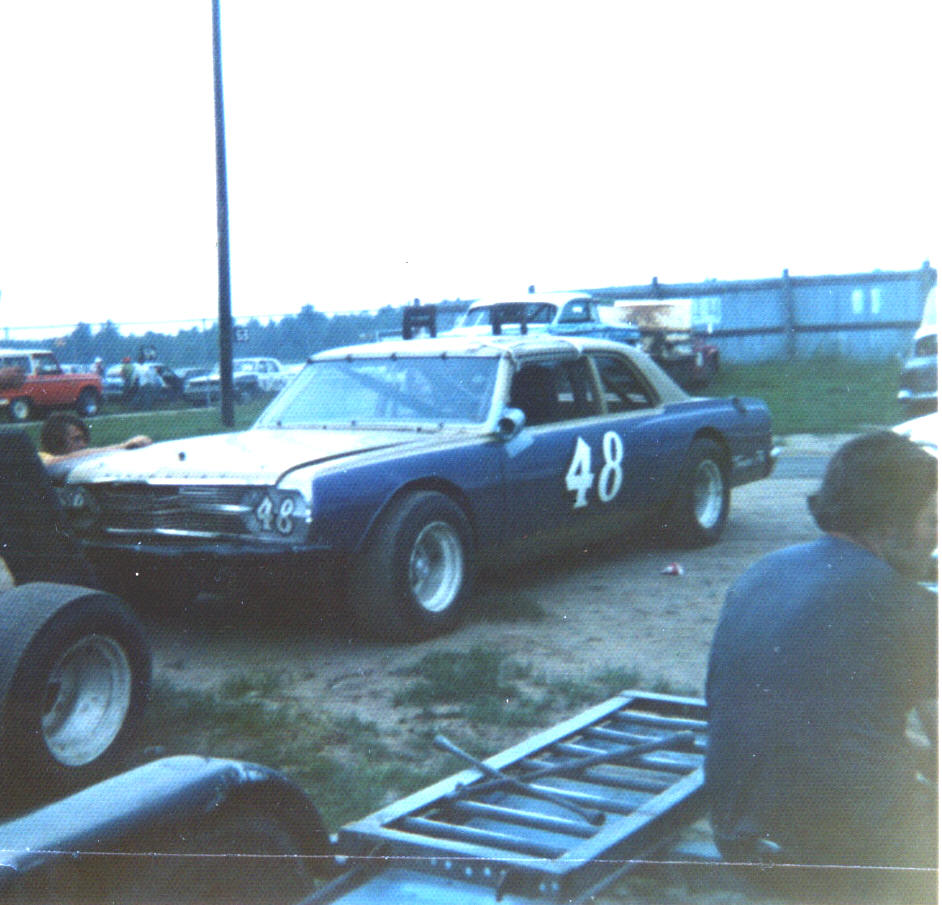 Ladabouche Photo
The first Crouch car had colors never - again to
be used by the Family or Robbie.
For some reason, the second year up, Robbie went from his father's car and signed on with little - known Plympton, Massachusetts owner Bob Curtiss. Clarence sent home for one of his dirt - tracking acquaintances, Danny Perez, to driver the #48, which converted over to 1968 sheet metal. No one was happy. Robbie tried his best with the beautiful blue and silver Black Angus Steakhouse Chevelle, but he was clearly unhappy, and frequently pitched fits when the car wouldn't perform. Clarence, for his part, was stuck with a wildman at the wheel, and the 48 spent most of the season wrinkled and pissing people off.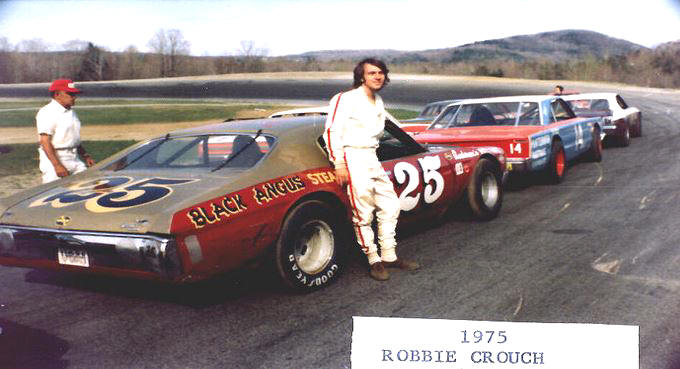 Courtesy of Jim Watson.
Robbie with the Curtiss car before it received the snazzy silver and blue scheme.
Needless to say, by the following year, Robbie and C.A. were back together to face the grueling 1973, five - track insanity that was Northern NASCAR. After several more years, Robbie would field his own cars, before going over to drive for Glen Wright in some of the best equipment he would ever have. He would enjoy support from former driver Dick Glines as crew chief. He ended up setting records for victories n the circuit, which went on to sponsored by three different Canadian breweries and which became a touring organization. Robbie spent some time with the American-Canadian Tour before going over to the NASCAR Busch North series. He had some good experiences there but also some tremendous frustration.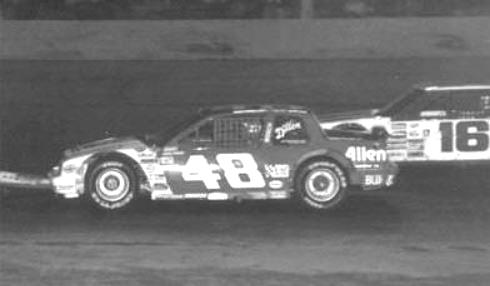 Courtesy of Leach
One of the super Wright cars
He retired for many years, running his Rent - A - Wreck franchise and becoming a superb golfer. Finally in the 2007 season, while recovering from a bout with cancer, he was convinced to drive an ACT late model for a group [whose names I wish I knew]. He is coming back nicely from the long layoff.
Return to the Main Crouch Page