---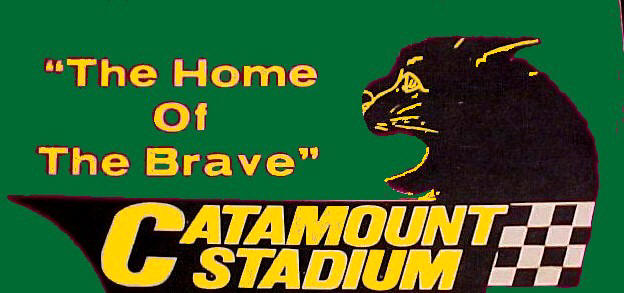 ---
NEWS & UPDATES
January 2 - HAPPY NEW YEAR ! I added three photos to the page called Kids and Race Cars; and, hopefully I got all the news pages archived and in proper order.
January 3 - After the pain of watching my Eagles absolutely made mincemeat by Dallas, I added the 39th Column page.
January 4 - I have some great "photos", which are actually blurry frames from the Dan Ody - produced vintage racing DVD. it is very hard to freeze the frames in such a way as to get a clear image, but the historical significance of these make up for their lack of quality. Check out the page I have begin called Freeze Frames.

January 11 - I have done considerable work on the Freeze Frames page. The page is limited only by how easily I can pause the DVD and photograph the frame. None of the photos would download well or print well, I am warning you; but, they are often rare and always fun to look at.

January 13 - I made a few additions and corrections to the Dog River Speedway page.
January 15 - I made a few additions to the Freeze Frames page - in the Fairmont Speedway section.
January 16 - Halfway through January ! I can live with that. I added a few shots to the Claremont Speedway [Twin State] page.
January 18 - I added a Stateline Speedway section to the Freeze Frames .
January 22 - A couple of neat things derived from the Dan Ody DVD with all those old 8mm movies. 1. I really believe I found my uncle, the one who got me into racing and who chauffeured me around to so many races when nobody else would. If this is indeed he, he is at a 1962 race at Fairmont and is in the bottom of the frame, to the far right.

| | | |
| --- | --- | --- |
| You can see Chet Hames protege, Danny Rumpf, flagging a heat. | In this early '50's Ashland Park lineup, you can see the # JJ of Johnny Jones. I believe this is the same visible in the infield. | The Spellburg #7. [Info from Ralph Palmer] |
2. Ralph Palmer told me about how Joe Spellburg's popular '38 Ford sedan, nicknamed "The Roadrunner", was actually an old Ashland Park car driven by Johnny Jones. The Spellburg car appears frequently in the 8mm movies, but I haven't been able to capture a clear frame of it. Luckily, I had a shot I took of it in 1962.
January 24 - I added two photos to the page called Kids and Race Cars, thanks to the thoughtfulness of Joe Grossetti whose contribution made me think of the other photo I already had.
January 27 - I added Column #40, on The Pine Bowl, to the columns section. I may toss in another, as columns don't take long to do. Yup, also check out Column 41 - on Northeastern Speedway. With a lot of time spent at home, I have finished the page on all the photos sent to me by Alex and Linda Alexander.
January 28 - I added a few shots to the Fairmont section of the Freeze Frames page. I added several more photos sent to me by Alex and Linda Alexander.
For all 2005 News and Updates Archives - Click Here
For all 2006 News and Updates Archives - Click Here
For all 2007 News and Updates Archives - Click Here
For all 2008 News and Updates Archives - Click Here
For all 2009 News and Updates Archives - Click Here