THE INCOMPARABLE INGERSON BROTHERS
Tough Competitors in Two Eras of North Country Racing
The Ingerson brothers, all hailing from New Hampshire, were one of the most successful brother combinations in North Country racing - right up there with the Libby brothers in Maine and the Dragon brothers in Vermont. My only experience with them is few years, towards the end of their careers, when they ran the Flying Tigers at Catamount and the late model sportsman program, By 1975, they were all essentially retired.
Donald raced the least; Douglas had the fewest photos [in proportion to the number of races he ran or won]; Leland was - in some ways - the most successful; and Russ, the youngest was also very successful while racing the furthest into the modern era. They were good - looking men, undoubtedly the heartthrobs of a number of female spectators, and good enough fellows to get along with until you pissed them off. Pretty tough bunch if that happened, so I hear. Russ seems to be the only one still around, and - while once being very flamboyant -he is very publicity shy now.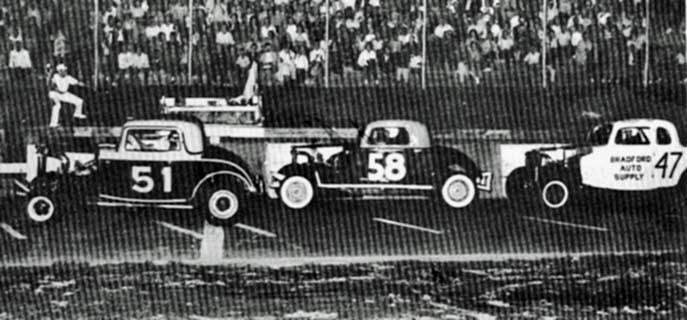 Cavalcade of Auto Racing Photo - likely From Bob Doyle
Russ leads Doug across the finish line at Thunder Road in this famous blanket finish. Russ is in the Pelletier / Falzarano 51;
Doug is in the legendary George Hay car; and Leland is in the second George Barber team car.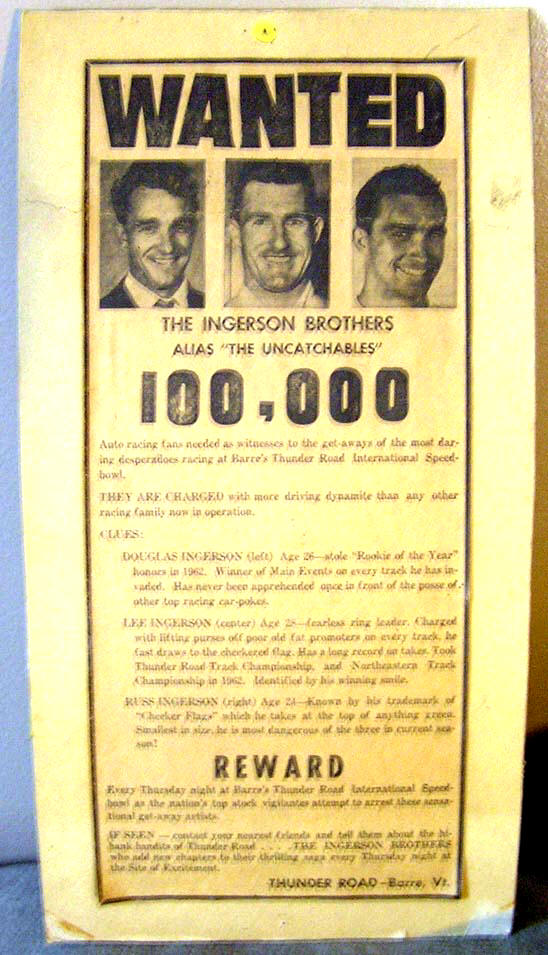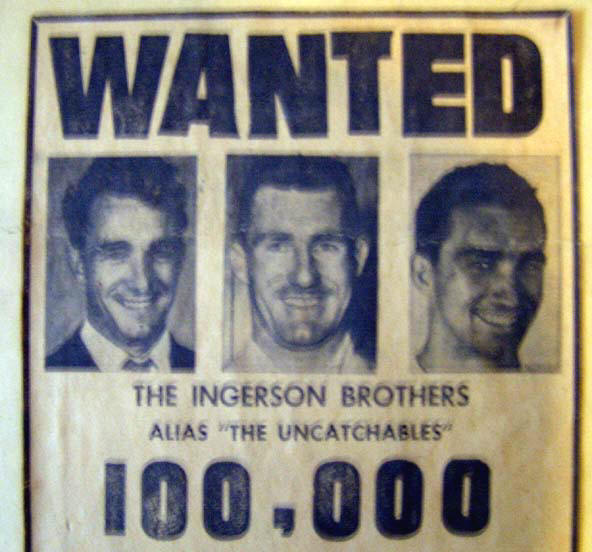 Courtesy of Cho Lee
This poster, designed by the ever - publicity - conscious Ken Squier, shows Doug, at left, with Leland and Russ. Much was done to further
the mystique of the brothers, as the two photos, shown below, Russ' Pelletier / Falzarano 51.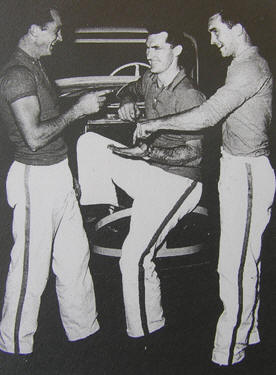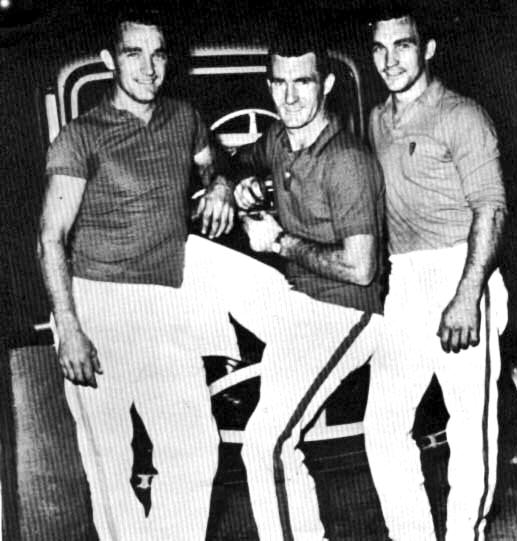 LELAND PHOTOS
DOUGLAS PHOTOS
RUSSELL PHOTOS
There are many others on the Pelletier / Falzarano Page - CLICK HERE
Remember, there a ton more Russell photos on the Pelletier / Falzarano page. See links above.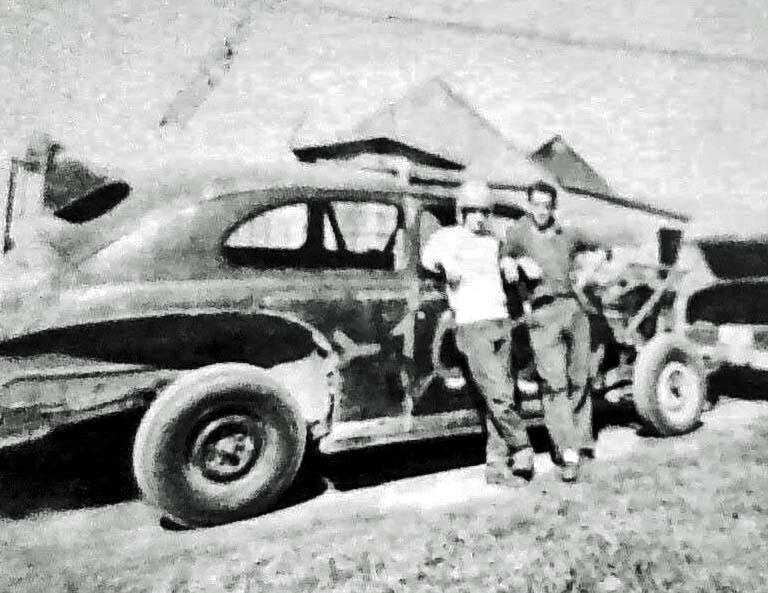 Courtesy of Cindy Ingerson
Russ [left] with Doug with what is said to be his first race car. It's clearer than the photo in his section above.
Return to the Main Page
Return to the Main News Page
Return to the New Hampshire Drivers Link Page
Return to the All Links Page