Jimmy Hoyt's Nifty Plymouth
Around the time his father opened up Saranac Lake Speedway , young Jim Hoyt decided to channel some of his youthful energy and build a really good - looking car to race on the new track. Although Jim would go on to build a few more good lookers, his career was cut unfortunately short by a serious accident at Fonda in the mid 1960's. Probably because his father, Aaron, owned the local Chrysler dealership, Jim and his friends put together what appears to be a 1936 Plymouth coupe. Below, are photos of the car - many not very clear because they came from old 8 mm movies.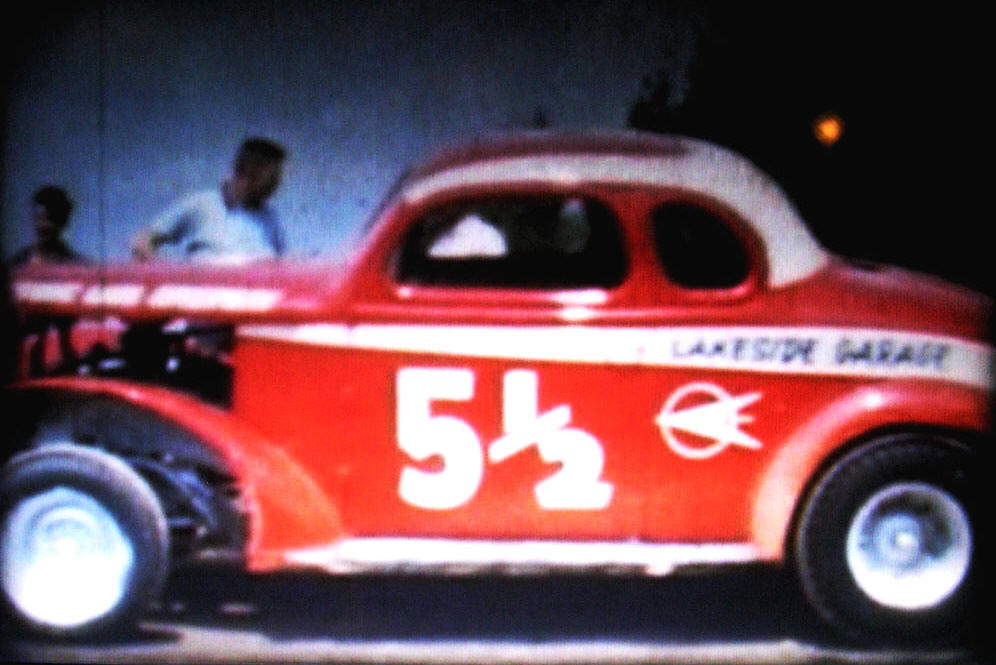 All Photos From Dan Ody's 8mm DVD - Saranac Lake Section
The coupe, as it appeared on the first afternoon of racing at Saranac Lake Speedway.

The car goes on its
maiden voyage, with
Jim at the wheel.

Work on the car
from the trunk of
a Lakeside Garage
Chrysler, I'm sure.


Jim looks out at whomever
is taking the movies.

Moody Family Photo
The coupe Jim wrecked
at Fonda

Moody Family Photo
The Fonda car, again.


Moody Family Photo
An ex - Don House
car Wes Moody ran as
teammate to Hoyt.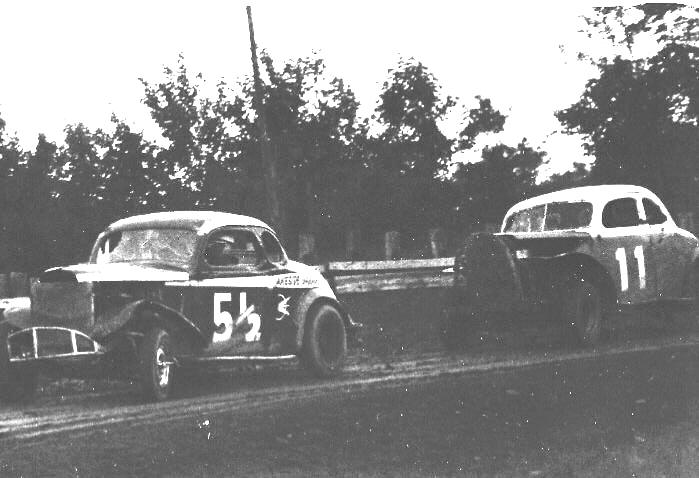 Bob Mackey Photo Courtesy of John Rock
The coupe in action at Airborne as Jim leads Junior Bruno.
RETURN TO THE MAIN PAGE
RETURN TO THE MAIN NEWS PAGE
RETURN TO THE ALL LINKS PAGE