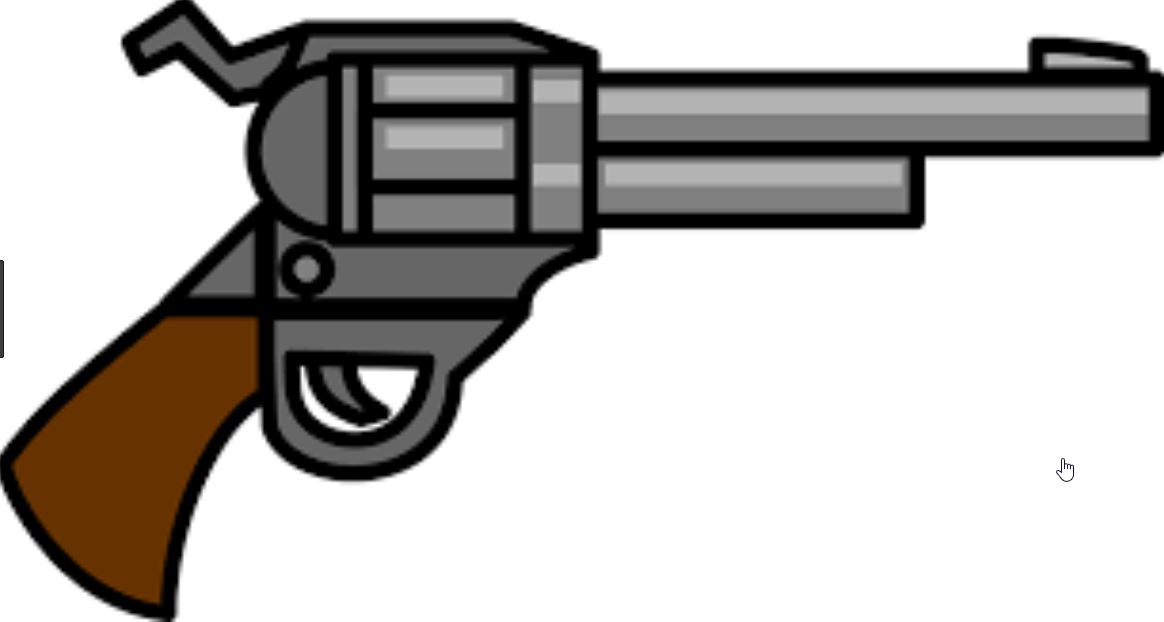 HIRED GUNS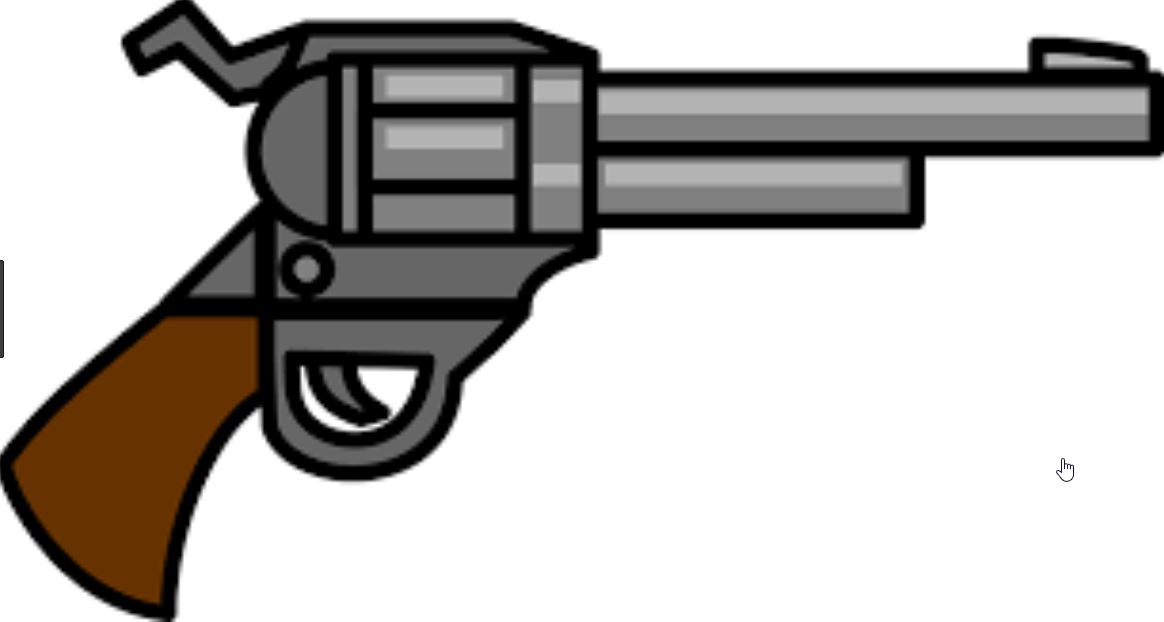 It seems like some guys never preferred to own the car they were racing [or maybe they couldn't afford it]. At any rate, there has been a number of hired guns who had particularly long careers driving for car owners; and, maybe that was because they didn't burn nearly the midnight oil that their counterparts did who were preparing their own cars weekly. I can bring to mind a few of these guys now, but I could always listen to suggestions for others. My limited travel schedule, especially in my younger years, does not allow me to know a ton of such drivers.
THE SHOE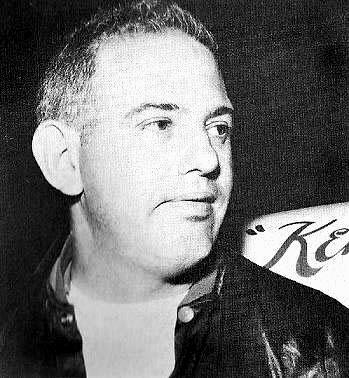 Photo From Cavalcade of Auto Racing
I don't know if Ken Shoemaker ever bothered to drive his own equipment. His book notwithstanding, I cannot possibly show all his rides here, and I won't even try. It is arguable that Shoemaker was the poster child for Northeastern drivers - for - hire. Something about that name... Schumacher in drag racing and in Formula One; it's all the same name.
BEAVER DRAGON
Harmon "Beaver" Dragon drove almost every type of stock car there was to try. As far as I can tell, he did not directly own any of them. he may have chipped in on some of his earlier rides; but there was always someone with deeper pockets to help out. Beaver is a good friend and a great driver, coming from that era where all it takes is some tlent and arich father to become a big star.
DON WAYMAN
Don Wayman started out racing near his native Cobleskill, NY at tracks such as Richfield Springs and Sharon Speedways. He raced at the fairgrounds in Morris, as well. I did not see him until I went to Fonda, and he was driving one of the Cliff Wright cars, along with Howie Westervelt. Wayman did own his own car, at first, but that car was demolished in one of Fonda's worst wrecks [also involving Jerry Jerome and Doc Blanchard]. Wayman, like Shoemaker, drove for more owners than I care to keep track of - but that sheer number is testiment to the respect with which he was regarded.
SONNY RABIDEAU
Moran "Sonny" Rabideau may not have often been his own car owner; but, he was a consummate machinist, at Angell Automotive in his home town of Brattleboro, VT. Getting started at the Brattleboro Speedway, in nearby West Brattleboro, VT, Rabideau had his most famous moments driving a cutdown for Stroker Smith. He did, however, manage a long career with multiple owners.
JOHNNY GAMMELL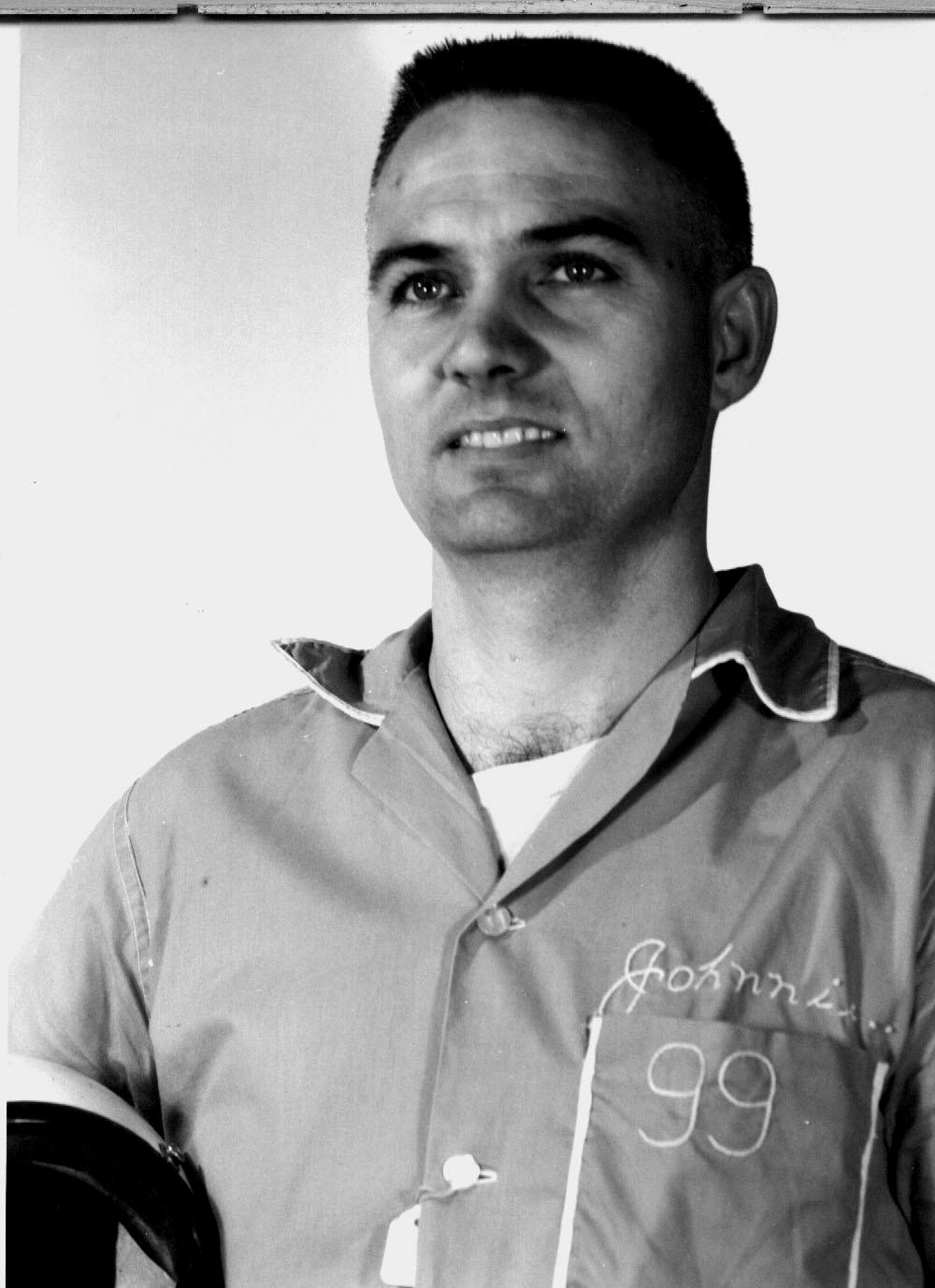 Norman McIver Photo From Cho Lee
St Johnsbury Center, Vermont's Johnny Gammell was not only a Champion on several levels during his career, but he was a consummate gentleman and one of the most popular men to ever walk the pits at tracks such as Northeastern Speedway, Thunder Road, and Catamount Stadium. Gammell, who occasionally did field a car of his own in the early days, drove for a large number of car owners. Perhaps his best success was with the 32 of Gordon Fitzgerald, who was also a founder of Catamount.
IRV TAYLOR
Irv Taylor, variously from Crescent and Rexford, NY, was almost exclusively a driver for other car owners during his long career. One of the few men allowed into the confidence and team of Pete Corey, Taylor did occasionally produce a car [he certainly could] but he spent most of his career as a driver for hire. Irv drove mostly at places like Fonda Speedway, Victoria, and Albany - Saratoga; but, I first saw him at Otter Creek Speedway in Vermont [when he was driving for Richard Welch] and I know he did also drive that Welch car at
Stafford Springs towards the end of that track's dirt era. My special connection with the recently - passed Taylor is that we were inducted into the hall of fame at Weedsport at the
same time, along with Doug Hoffman, Dick Cozze, Ron St. Marie, and Jerry Cook.
VINCE QUENNEVILLE, Sr.
For the first several years of his career, Vince Quenneville, Sr. drove for two owners - both of whom were close neighbors in or near his Whiting, VT home town. He began his career, for all practical purposes with Norm Scarborough, spent soe yhears with Gael Dundon, and then returned to Scarborough. Scarborough remained as the chief wrench when Austin Dickerman took over the purse strings on the Quenneville team for a numer of season that saw him start to branch out beyond Devil;s Bowl to places like Lebanon Valley, Fonda, and Quebec. Vince would race for different owners in Canada. His last ride seemed to be Jack Ryan's 28. He was killed by a drunk driver while working as a tractor trailer driver.
Return to the Main Page
Return to the Main News Page
Return to the All Links Page