BILL'S [Somewhat] WEEKLY COLUMN/BLOG PAGE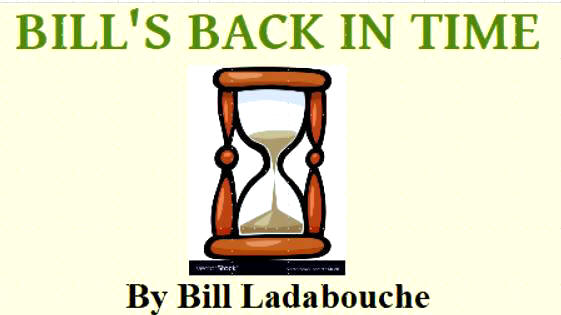 COMPARING APPLES AND LEMONS
We All Know about NASCAR's Grand Nat's, But What About The Others ?
Published by SPEEDWAY ADVERISING AGENCY was prominently displayed on the title page inside the blue and orange cover of the 1966 version of Cavalcade of Auto Racing. The publication, obviously supported by Oilzum, through its parent company, White & Bagley of Worcester, Massachusetts, was an enormously popular publication that started out as a photographic yearbook of sorts. My first purchase was the 1963 edition, and it has served as one of my most valuable resources ever since.
The Cavalcade went on into the late 1960's, eventually morphing into a periodical newspaper of sorts. I don't know how long it carried on. At any rate, that 1966 edition, embellished with that profound blue and orange cover, featured cover photos that may have been coincidental or may have been poking a little fun. The bottom two photos show in – car portraits of NASCAR Grand National stars Bobby Isaac and another one I can't quite put a name to.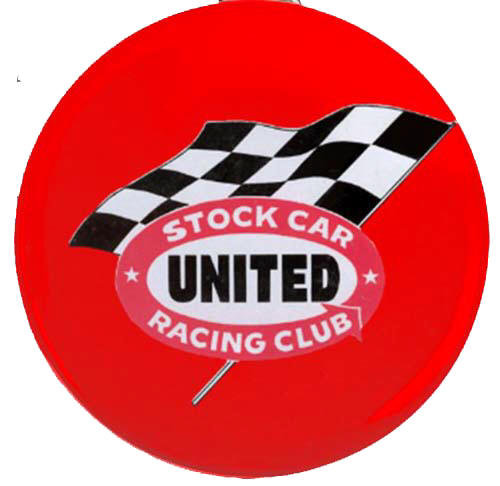 Source Unknown
One of these stock car logos was a little better known than the other.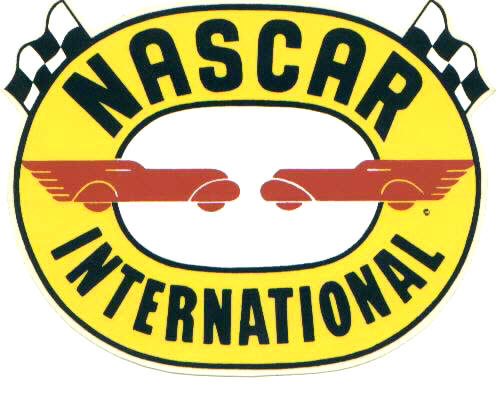 Source Unknown

The top row shows drivers Dick Dixon and Big Ed Patnode clearly in cars of the United Stock Car Racing Club's Grand American division. The club, founded by Harvey Tattersall, Sr., had apparently wanted to cash in on the increasing popularity of NASCAR's headlining Grand National division; so, he set up a full bodied, late model class that would be largely staffed by the regulars from his weekly tracks such as Riverside Park Speedway and others.
The Grand Americans were, at best, a poor cousin to the rapidly – growing NASCAR group that featured cars never older than two years and which ran on everything from local tracks to the nation's superspeedways. As if to underscore this great breach between the two "grands', USAC had also instituted a late model, Grand National – like class that certainly operated on a higher level that the Grand Americans, as well.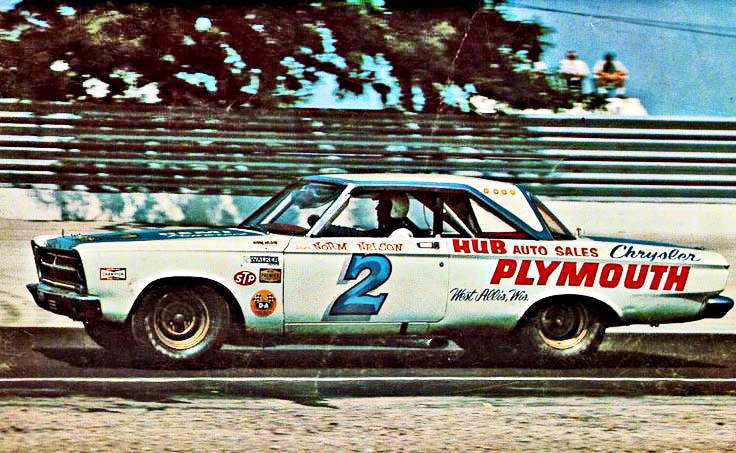 Pinterest
The other "United" group, USAC, had its late model division up
and running, too. Even with names like Nrom Nelson [above] and
legendary A.J. Foyt [below], it couldn't rival NASCAR's GN.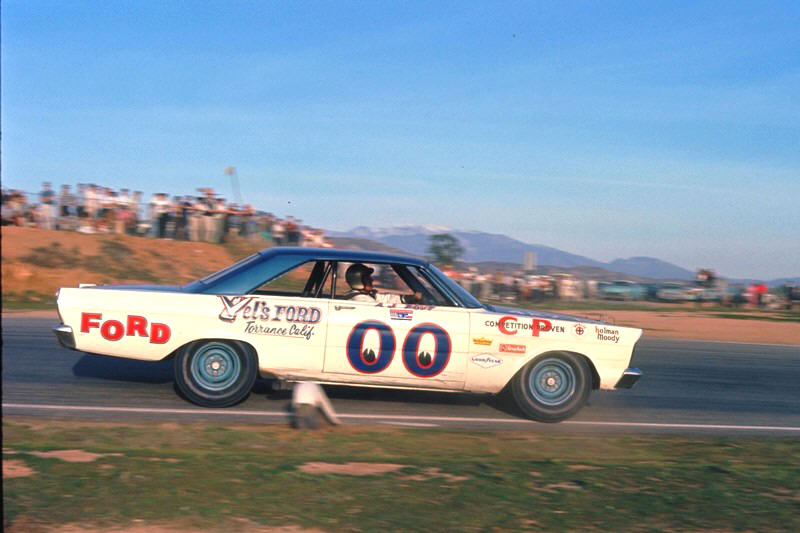 Bing Images


I suppose Tattersall was banking on the fact that Northeastern race fans very seldom got to see the NASCAR headliners – except for the "Northern Tours" which the Daytona – based sanctioning body inflicted upon its GN runners until sometime early in the 1970's. Harvey had the group showing up at Northeastern venues all summer long. Some of their bigger gigs were at Eastern States Exposition in Springfield, MA, and the group once performed on a fourth mile track within John F. Kennedy Stadium in Philadelphia.
While not being Fireball Roberts, Joe Weatherly, Richard Petty, or David Pearson, the drivers who filled the fields at these Grand American races were no one to sneeze at. While Tattersall had a few guys who specialized in that class, most of the drivers were some of the Northeast's greatest short track drivers. Fields could be comprised of such as Jokko Maggiacommo, Ed Flemke, Billy Greco, Danny Gallulo, Dick Dixon, Ed Patnode, Les Ley, Jerry Humiston, Bob Devine, and many more.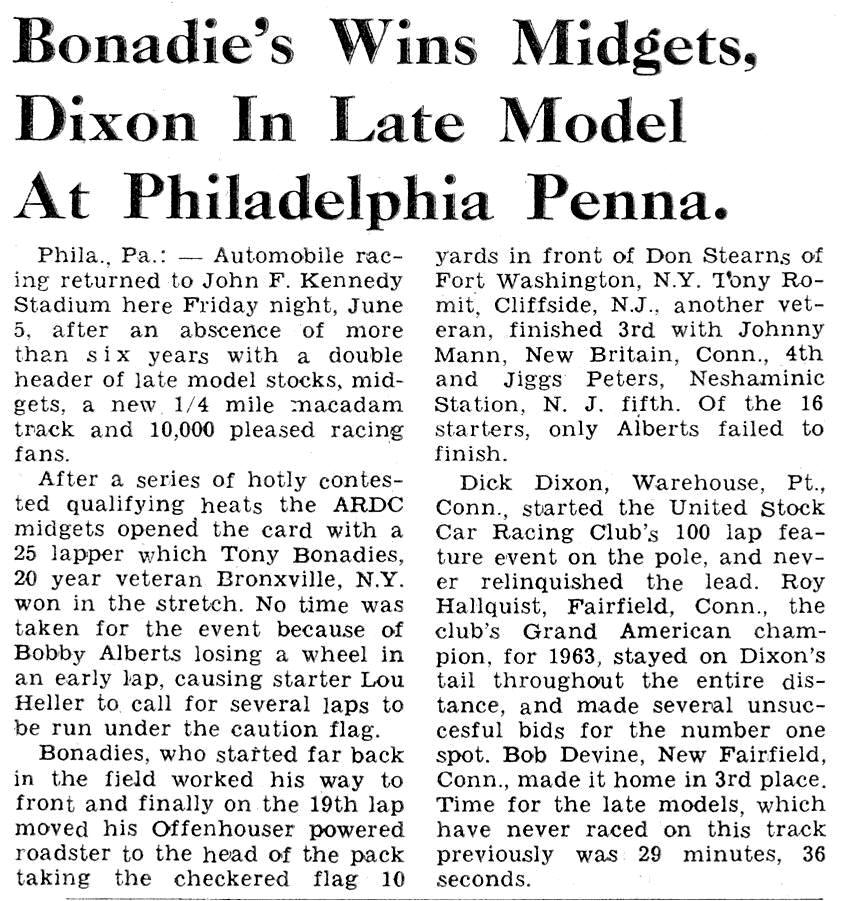 Courtesy of Gary Cross
The guys excelling in this race mentioned in the article gives the
suggestion that it was a mid '60's event. Below – Dick Dixon's
Ford was always a hot item in the early '50's to mid 1960's. Here
he starts a convertible at Riverside Park [#28].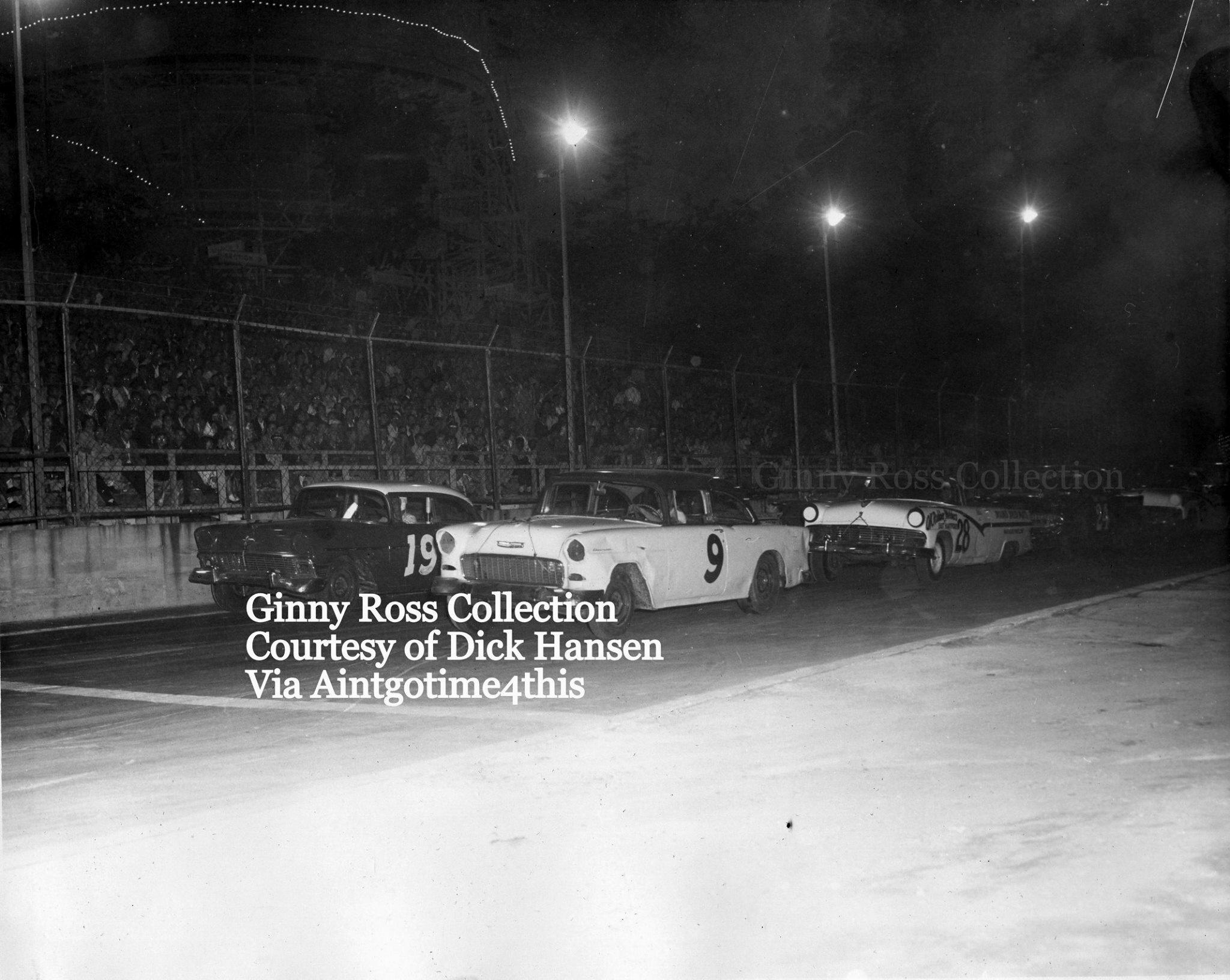 Speedway Line Report Photo
The Grand American race I saw at the Vermont State Fair, Rutland, VT in 1964 was nothing if not tedious. The big cars struggled around a track designed for harness horse racing. It was hotter than Hades and the fair's little antique water truck did little to control dust. Tattersall had Grand American stalwart Dick Dixon, with a 1960 Ford that had been used by any number of United drivers over the past couple of years. Roy Hallquist, a GA specialist, was there with what was pretty close to a new Ford. Mal Delameter, another GA specialist, had a 1962 Chevy. Everything else [including Dixon's dependable car] would not have been allowed at any NASCAR GN race that year – too old.
The only other effective car in that field was a 1961 Chevy belonging to Bob Devine, a big guy who had run at short tracks all over eastern New York and in southern New England. There was a couple of '62 Plymouths that didn't seem to amount to much, and I even remember at least two of those old 1950 Fords you often see in Gordon Ross 19 photos. As a teenager who was used to seeing the local flathead and GMC 6 stock cars, I was interested while being very uncomfortable in the baking sun. My friend, Ed, was not thrilled at all – especially when we had to go back out onto the midway at the fair filthy and dust – covered.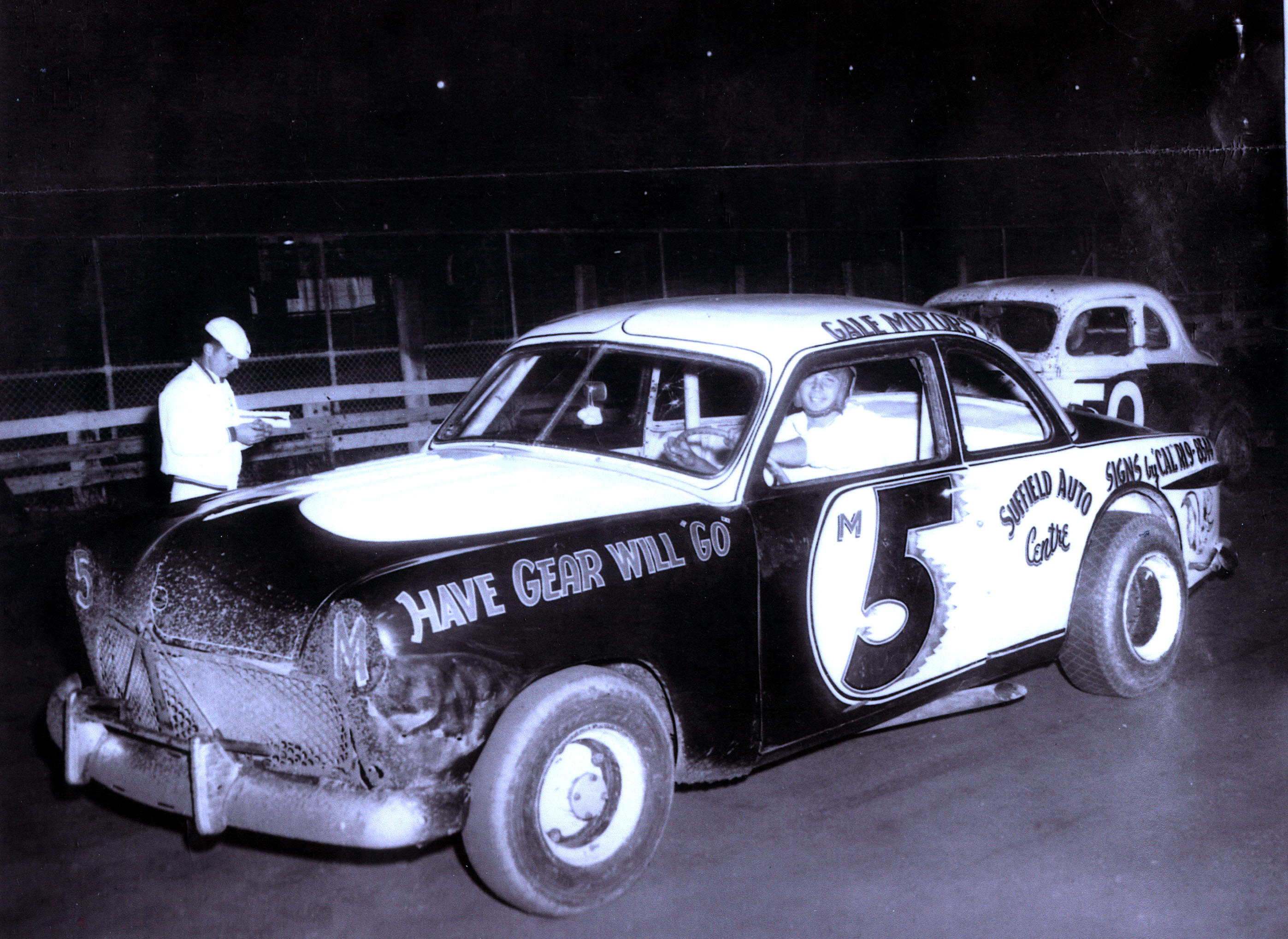 Mills Photo
It is very likely that either this Leo Matte – prepared Ford, driver Gene Bergin, or both performed together at the Rutland fair show.
Below – Roy Hallquist was the dominant entry at the Rutland race. His car was the only entry that resembled a Grand National car at the time.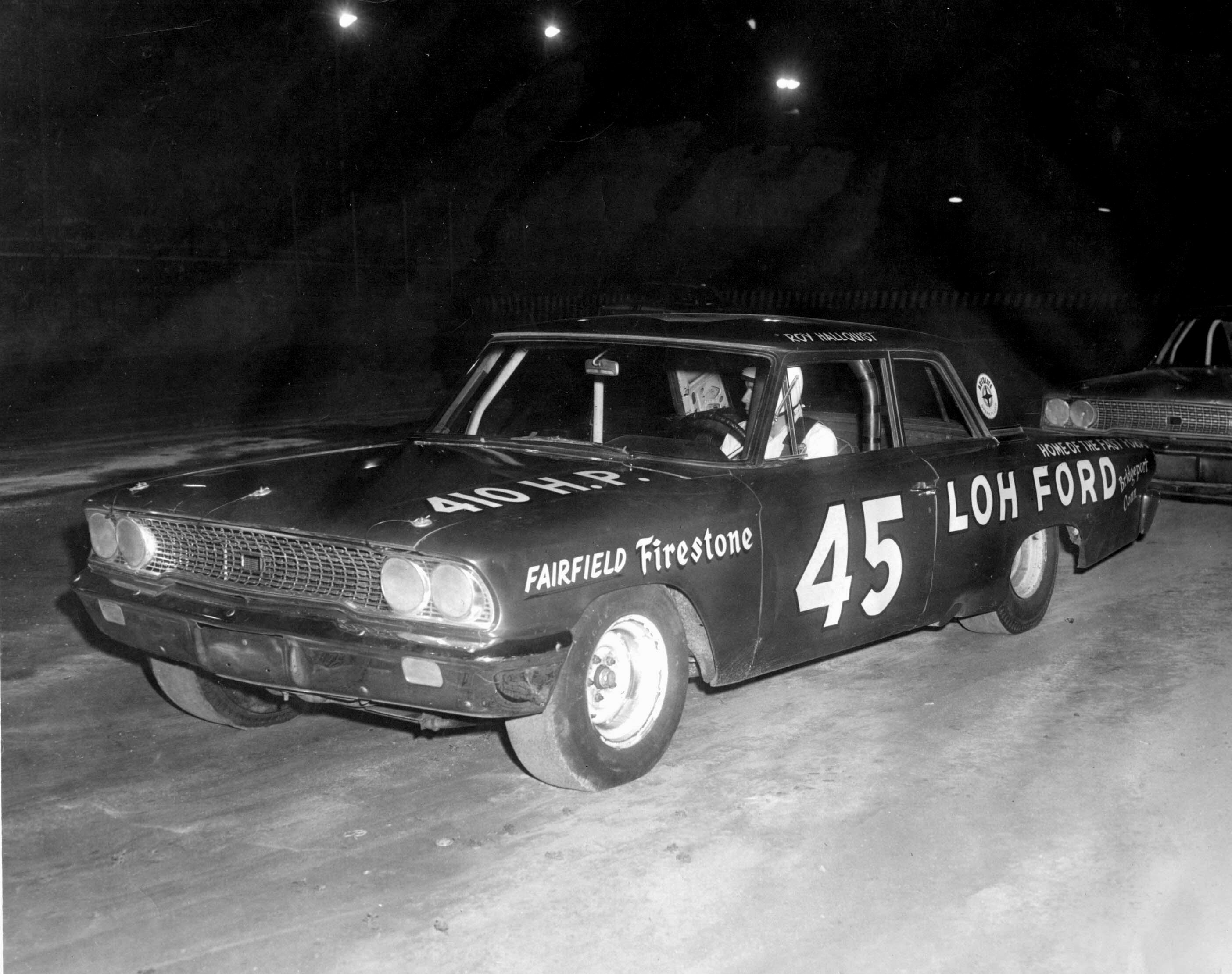 Courtesy of Cho Lee
The race, itself soon settled into a monotonous 100 lap demonstration of cars, totally spread out, getting around a bad track as fast as they could – given heavy dust and a sun that was right in their face coming up the frontstretch. Hallquist, driving the best car in the field, moved out from the pole and disappeared. Dick Dixon's '60 Ford eventually took over second place and held it throughout. Devine got back Delameter early in the race and was running an uncontested third when disaster struck.
I don't why, but the Devine #24, went flying off the second turn [perhaps blinded by the sun] and catapulted out into a parking lot where many people were at their cars for various reasons. A local Rutland Country area racing figure figure [whose name I will keep out of this] tells me he was in the parking lot with his family at that moment. The Devine car struck into a car [or cars] which flew back and struck a woman who was at the back of her car, getting something out of the trunk. Her leg was caught against a trailer hitch and she would lose the leg. My friend, just a youngster at the time, says he will never get that image out of his mind. I spoke to Devine, around 2011, and he pretty much said the same thing.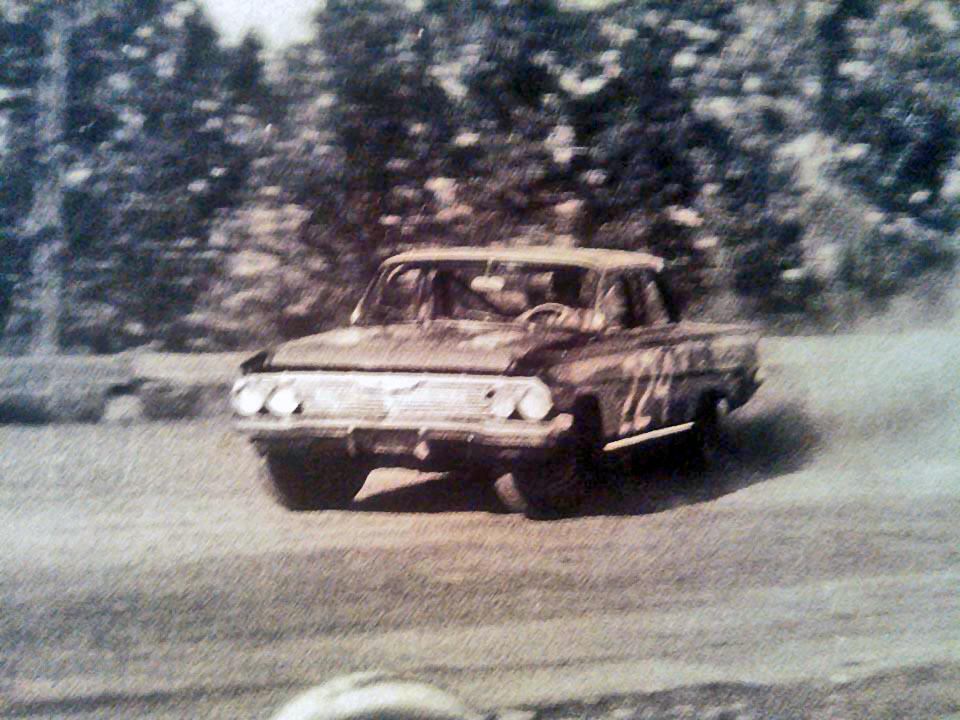 Courtesy of Sam Barlow
Bob Devine, in full broadslide at Onteora Speedway with the
1961 Chevy he had at the fateful Rutland race. Below – Dick
Dixon was steady as a rock in second all day with this much
older Ford.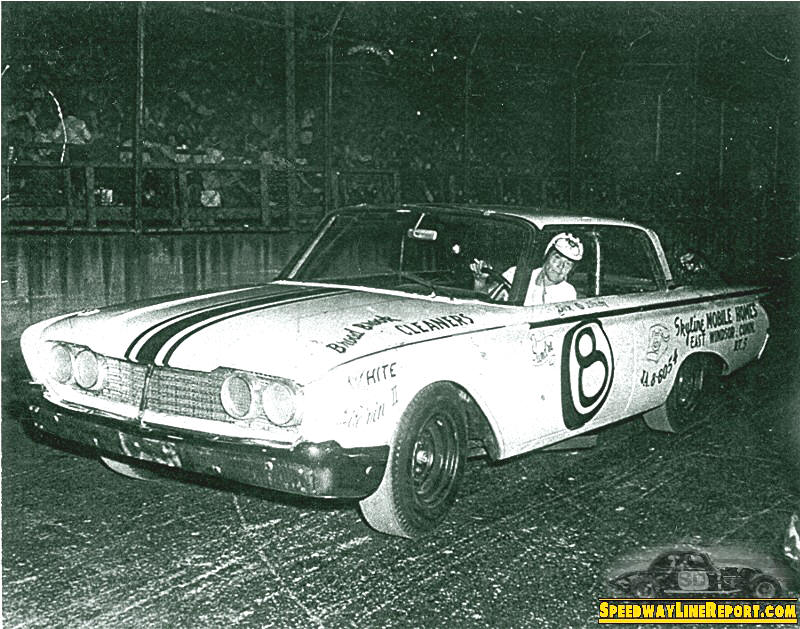 Speedway Line Report Photo


The race would drone on to the end with the leaders being Hallquist, Dixon, and Delameter. The remainder of the cars toodled around the inside of the track, trying to stay out of each other's way. I have vague memories of one of the Plymouths and one of those ancient Fords flying by in the thick dust – lap after lap. We were so intent on getting into the shade finally that I recall nothing about any other finishing order or about Victory Lane. We were more worried about teenage girls seeing us all dirty.
Tattersall would continue to run the shows for a number of more years. NASCAR finally did get sick of running the Northern Tours, which would have given Harvey, Jr. a real window for attracting more late model enthusiasts; but – at some point – he ended the Grand American program. I actually don't see any photos of it much after 1965. It was a bit of quirky New England racing history that we would be poorer for if it had never happened. I will continue to try and learn more about it. I'll always wonder whether the Cavalcade was having a little fun throwing those two groups on the cover together or not.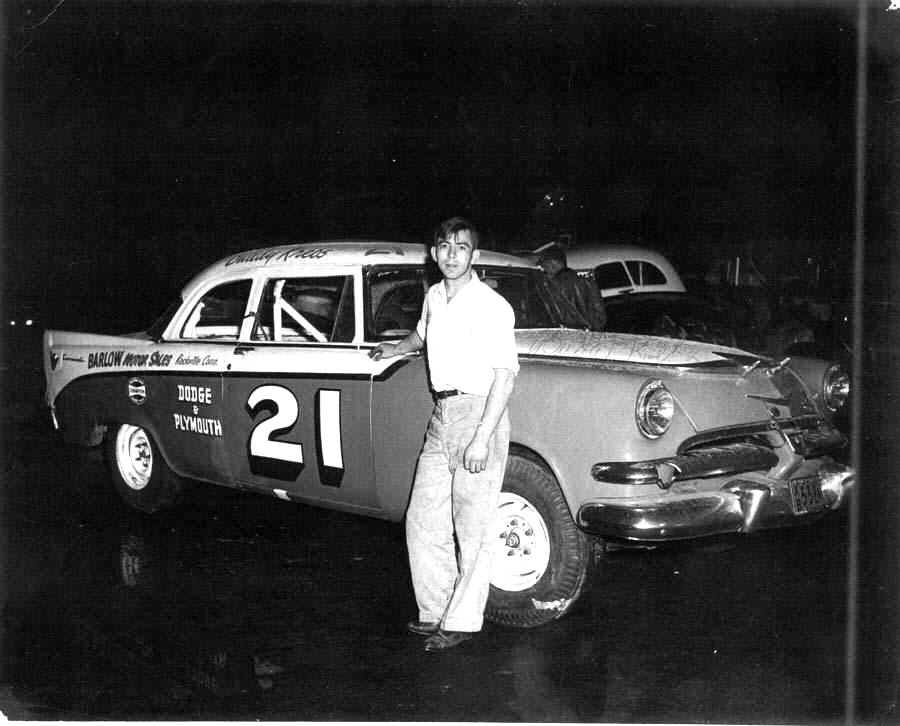 Courtesy of Cho Lee
This mid '50's Dodge was almost definitelty in the field at Rutland in 1963, despite its age. Here, iti seen with Buddy Krebs, a Tattersall regular.
Below - Probably the newest and last GA car Dick Dixon had.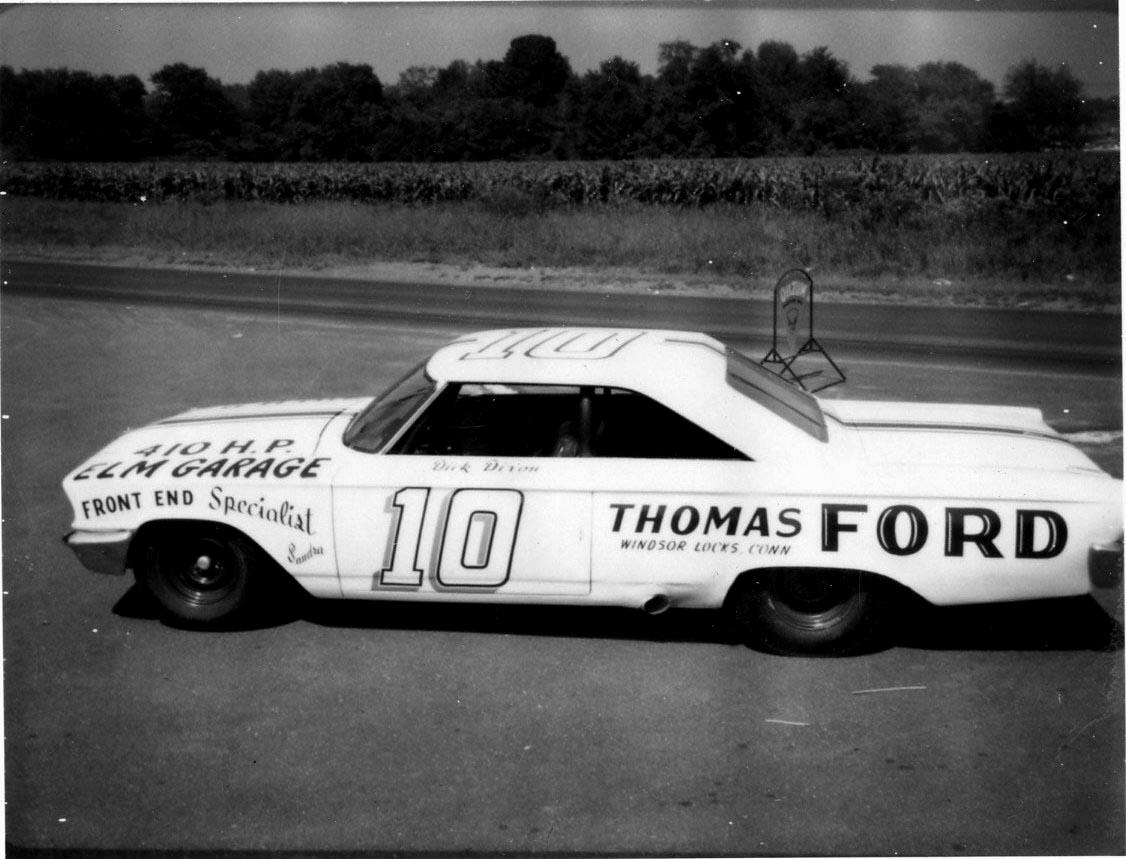 Courtesy of the Ginny Ross Collection via Dick Hansen
EXTRA RECENT FIND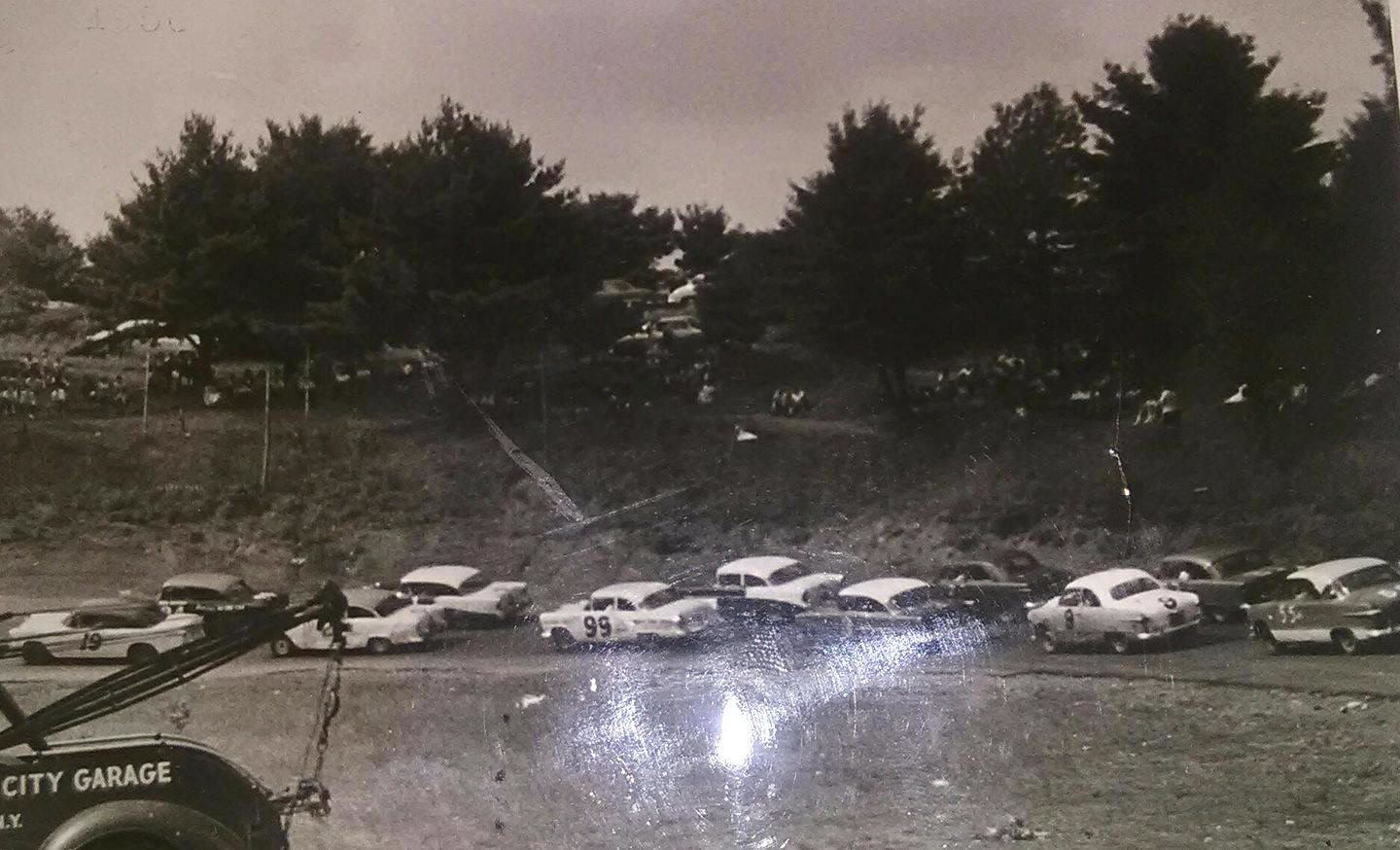 Courtesy of Joe Grossetti
An early Tattersall Grand American field at the Pine Speedway in rthe 1950's.
Please email me at wladabou@comcast.net if you have any photos to lend me or information and corrections I could benefit from. Please do not submit anything you are not willing to allow me to use on my website - and thanks. For those who still don't like computers - my regular address is: Bill Ladabouche, 23 York Street, Swanton, Vermont 05488.
AS ALWAYS, DON'T FORGET TO CHECK OUT THE REST OF MY WEBSITE:
www.catamountstadium.com
Return to the Main Page
Return to the Main News Page
Return to the All Links Page
Return to the Weekly Blog Links Page