BILL'S [Somewhat] WEEKLY COLUMN/BLOG PAGE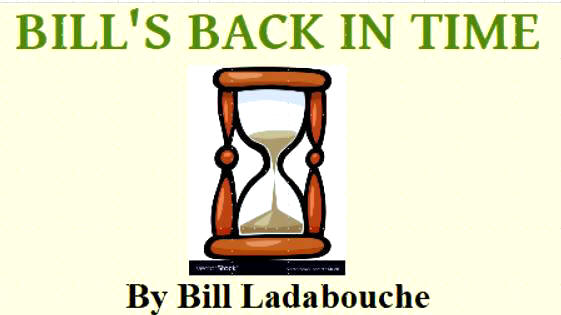 REVISITING VICTORIA, ONE OF THOSE BELOVED AND
UNFORTUNATE TRACKS FROM DAYS LONG GONE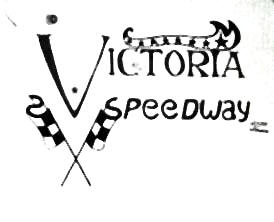 Courtesy of Bob Novak

In 2012 I did what I could to cover the subject of Victoria Speedway, a half mile horse track in Dunnsville, NY – on Route 20. I always had a strong fascination with that track, which I never saw in operation. When we would go to Fonda, you would hear a ton of conversation about Victoria. Until I knew better, I assumed it was a venue of similar standing to the mighty Fonda Speedway because of the importance with which people spoke of it.
I want to give credit immediately to Bob Miller for a lot of the new information I did not have in 2012. He provided the results of his and other unnamed peoples' work in some entries on the Dirt Track Digest. It has made it possible for me to give this topic a more complete treatment. Reading the entries on those DTD pages, you could just feel the genuine affection these people had for that long – closed track.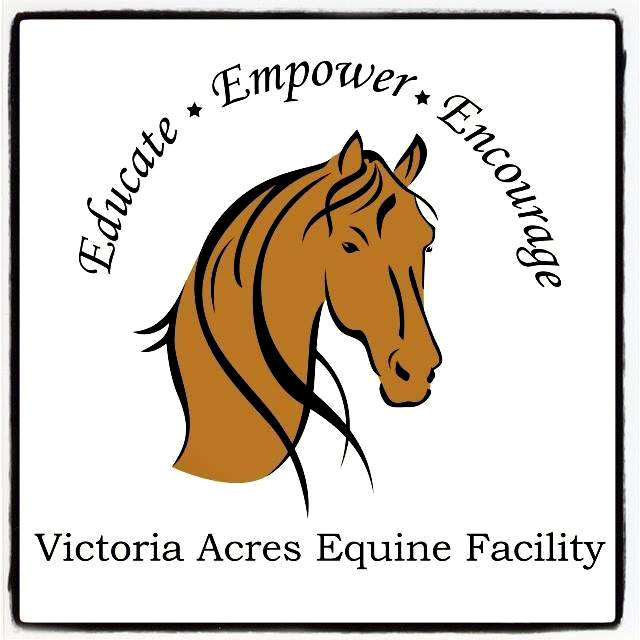 From the VAEF Website
The logo for the present day Victoria Acres Equine Facility. Below- An aerial view of Victoria Acres in 1952, 8 years before the stock car track.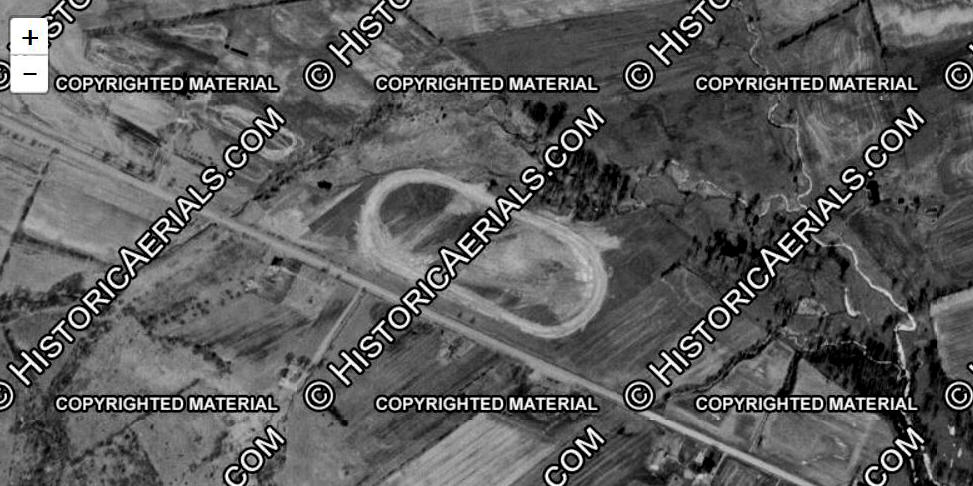 Historic Aerials.com
The venue began life as Victoria Acres, a harness horse racing track. It remained that until 1960, when D'Amico's group decided to give stock cars a whirl. One of Miller's contributors wrote: "My father knew Lou D'Amico and I can remember going over to the property on one weekend to check on the progress when they were turning it into a race track. I can remember the grader slowly peeling back parts of the pits inside the track itself. Seems like yesterday." People in that area were excited to have their own track near by.
In a way, the regard for Victoria among Fonda railbirds stands to reason. Until many of the Fonda regulars began to run at Stafford Springs, Connecticut on Friday night prior to the Saturday Fonda shows, they used to have runs at Victoria first. Heck, a good portion of the photos I bought from Otto at Russ Bergh's Checkerboard photo stand at Fonda were actually snapped at Victoria. I imagine Russ could get better quality shots in the daylight at Victoria than at Saturday night at Fonda.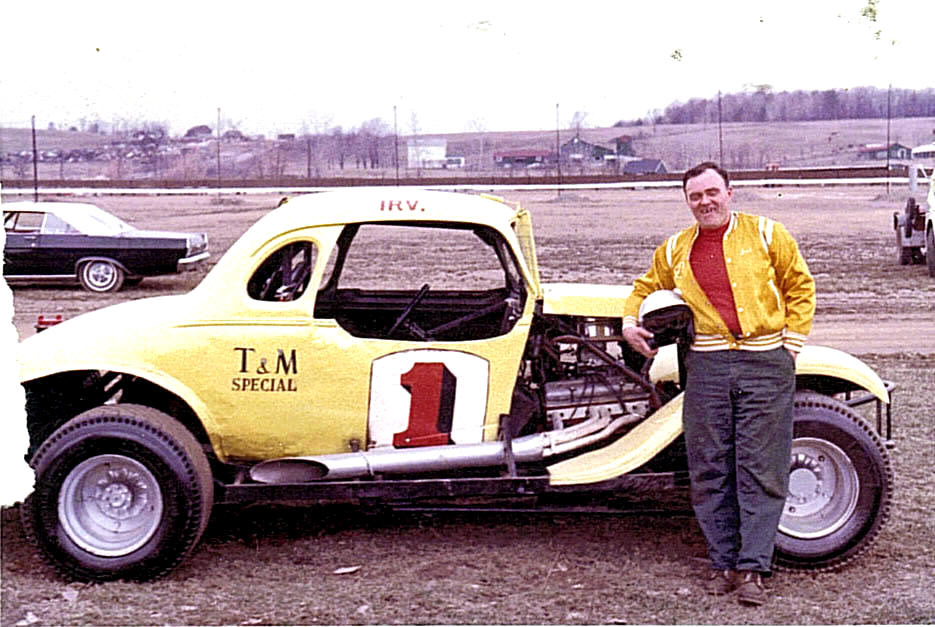 Ladabouche Collection – Probably Russ Bergh Photo
This Russ Bergh shot of Irv Taylor and his T & M Special at Victoria shows
a good view of Route 20 and some of the sights to the west. Below – Wes
Moody, maybe on the Swiss Inn night – with the Valley – regular Oak Hills
team of Fred Searing and Mert Hulbert in the background.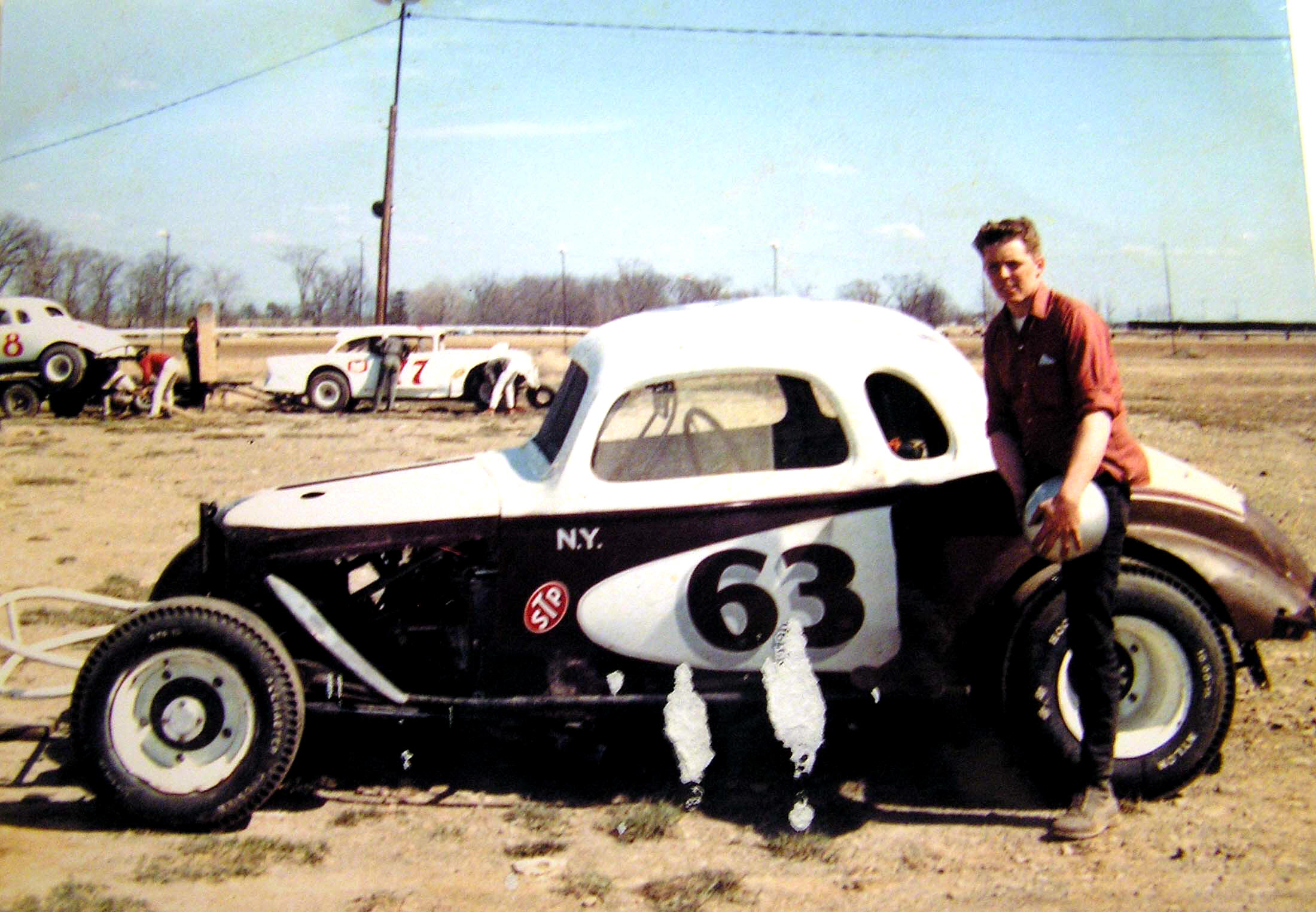 Courtesy of Wes Moody
I can be sure that at least many of the Victoria shows were on an afternoon because of a statement made referencing track promoter Lou D'Amico to the Schenectady Gazette. The track, in one particular season, had somewhere around 50% of its programs canceled by rain. The article states : "Cognizant of the likelihood of cold evenings, in the early season, Victoria President Lou D'Amico has scheduled the Sunday afternoon opening to give the stock car fans, starved for a glimpse of their favorite sport through the long winter months, a chance to see stock car action as early as possible without freezing in the process!"
The track was, as I stated in the 2012 blog, a kind of Rodney Dangerfield among the more successful operations like Fonda, Utica – Rome, Lebanon Valley, and the like. The track, at first, was not running as a NASCAR sanction. Its fields would be an odd mixture of local NASCAR sportsman teams [almost all from Fonda], some Lebanon Valley teams, and some extra local teams that were not up to running at the highly – competitive Fonda. The NASCAR drivers would feel forced to run under assumed names to avoid losing all their points for the year if caught running at an outlaw track by the autocratic NASCAR.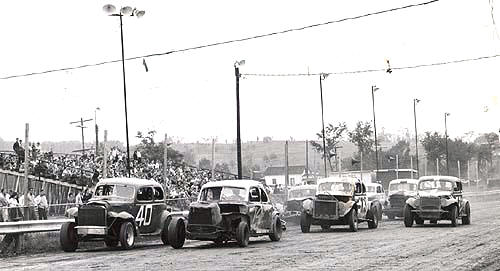 Ladabouche Collection
This shot of the start of an earlier Victoria feature shows the nature of its
fields. Harold "Bugs Bunny" Betts [40] is on the pole with Wayne Coon in Bob Ruchsdeschel's 74,
largely a White's Beach car on the outside. Red Knoblauch's second tier 13 with Johnny Perry
at the wheel and the Richard Welch 77, probably with George Baumgardner. Below – This photo from around 1964
again shows the mixture of competitors. 4, 24, 97, and 108 are Fonda cars while
M3 and 15 are Stafford Springs and Van Steenberg's 1 and Gurney's 64 are Accord and Valley respectively.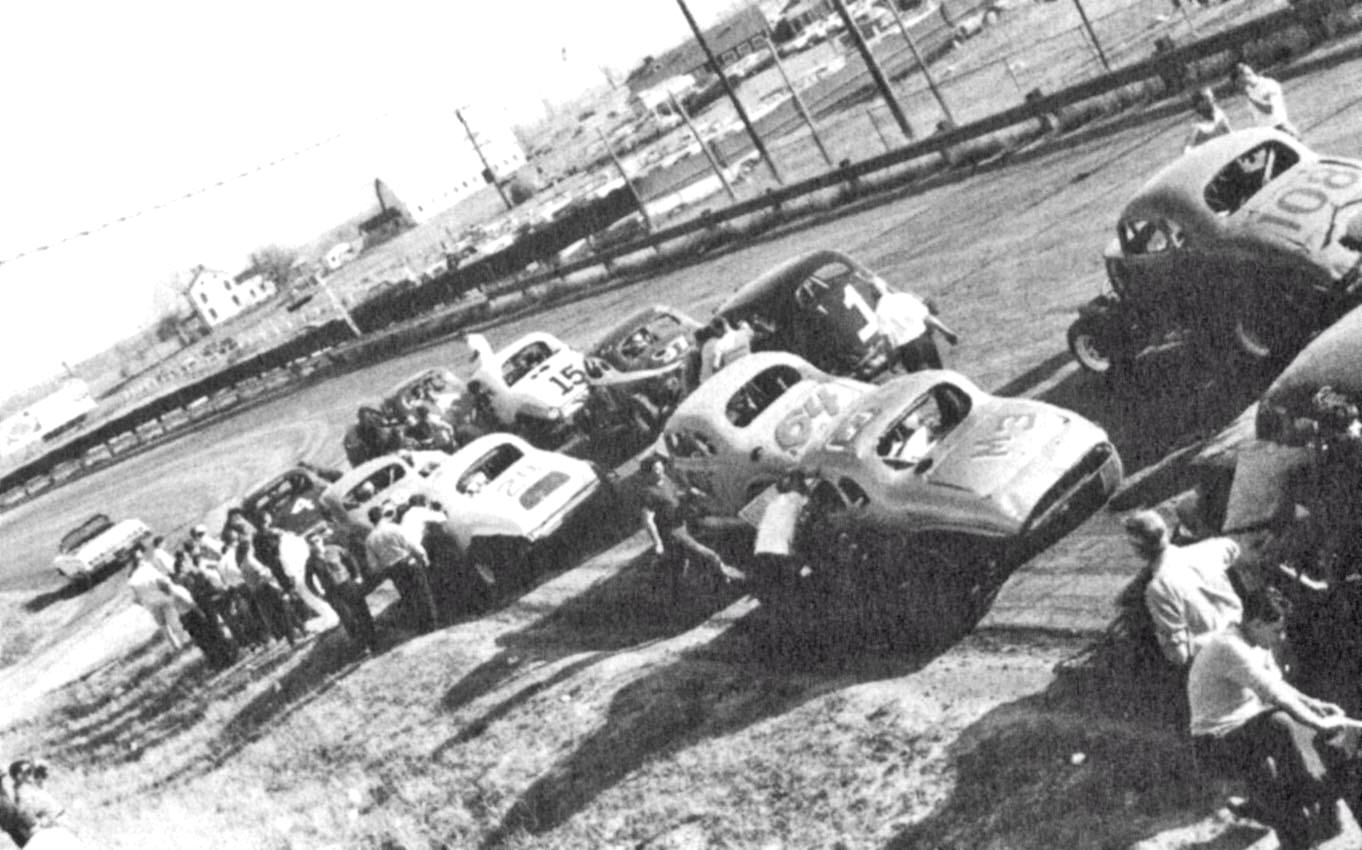 Courtesy of Ed Biitig

Victoria's early years have some charming little anecdotal stories like the one where one particular local man brought his family to one of the first race programs, and parked them in some sort of a hay wagon outside the fence, off to the west of the track. As they eagerly awaited the dropping of the green flag, the program suddenly came to a halt. The police who had been hired to oversee the program came trotting out to the fence, where the embarrassed family stood. As it turned out, the father knew someone in the track management and - from that time on – the family worked at the track every week, selling programs, hot dogs, or whatever.
That family, as well as the fans who did pay to watch Victoria races, got see some drivers win features who would not, ordinarily have had much of a chance – particularly at Fonda. Jeep Herbert, entering the end of a distinguished career, found Victory Lane at Victoria with both the Frank Trinkhaus car and Vince Barbuto's beautiful #2. Roger Gauthier, a good driver who seldom had competitive equipment when he raced at Fonda, got to enjoy a win in a special race at Victoria for non-feature winners in Charles Habreck's red 53.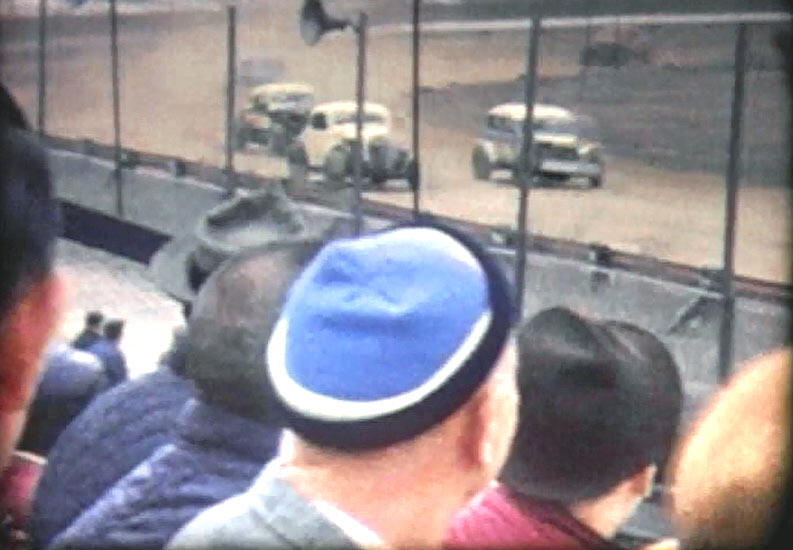 From Dan Ody's 8MM Old Speedways DVD's
A typical view for the fans in the stands. Below – This page from a 1962 program shows – in Bob Novak's notes –
how most Victoria features had a few big Fonda names and a lot of fringe teams who could compete there.
Among the odder entries, we see Ray Sitterly in Bob Zimmerman's 72, Bill Fowler driving for himself, and Charland in an unfamiliar car.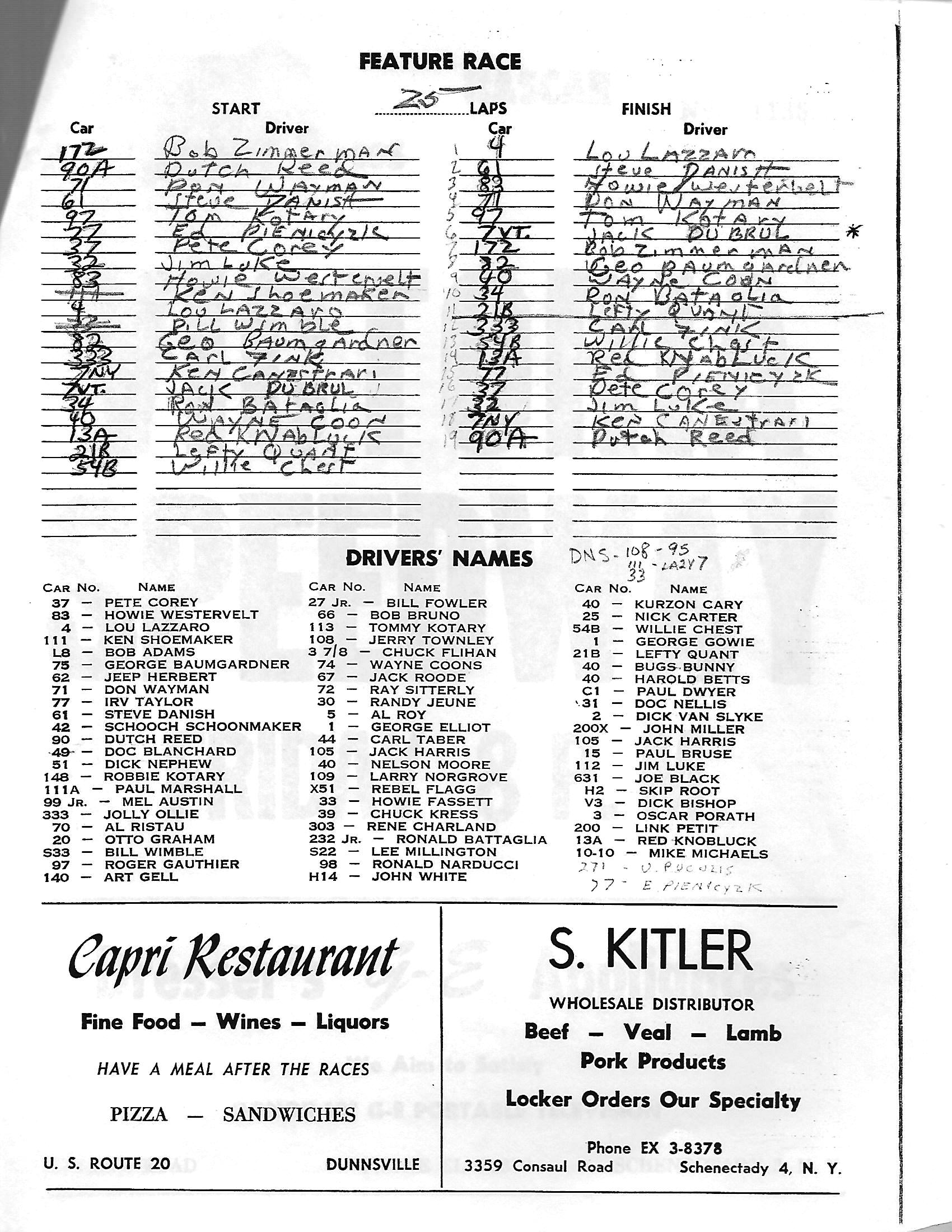 Courtesy of Bob Novak
I have also run across some vague references on some Facebook pages that indicate a lesser – known driver named Al Ristau once won a race, outlasting one of the way more famous Fonda regulars. Drivers like Connecticut's George Janoski and Ransomville's Ed Ortiz won features at Victoria. Janoski was always a top runner but didn't win up in New York much; Ortiz ran a thundering B&M motor and coould outpower most of the cars in the Fonda / Victoria region.
Jack Farquhar, the Racing Judge from Ephrata, NY, won a Victoria feature while still running for the Amsterdam – based Teresco and Mancini 685 team. This was before he took over the Barbuto car, abandoned Fonda, and went off the Lebanon Valley to a successful career. Vermont driver Black Jack DuBrul got to win a qualifier at Victoria. He also suffered a bunch of lost teeth in a bad wreck there. Then too, fans got to see strange stuff like Mel Austin and his 99Jr hitting the announcer's stand and moving it several inches off the foundation.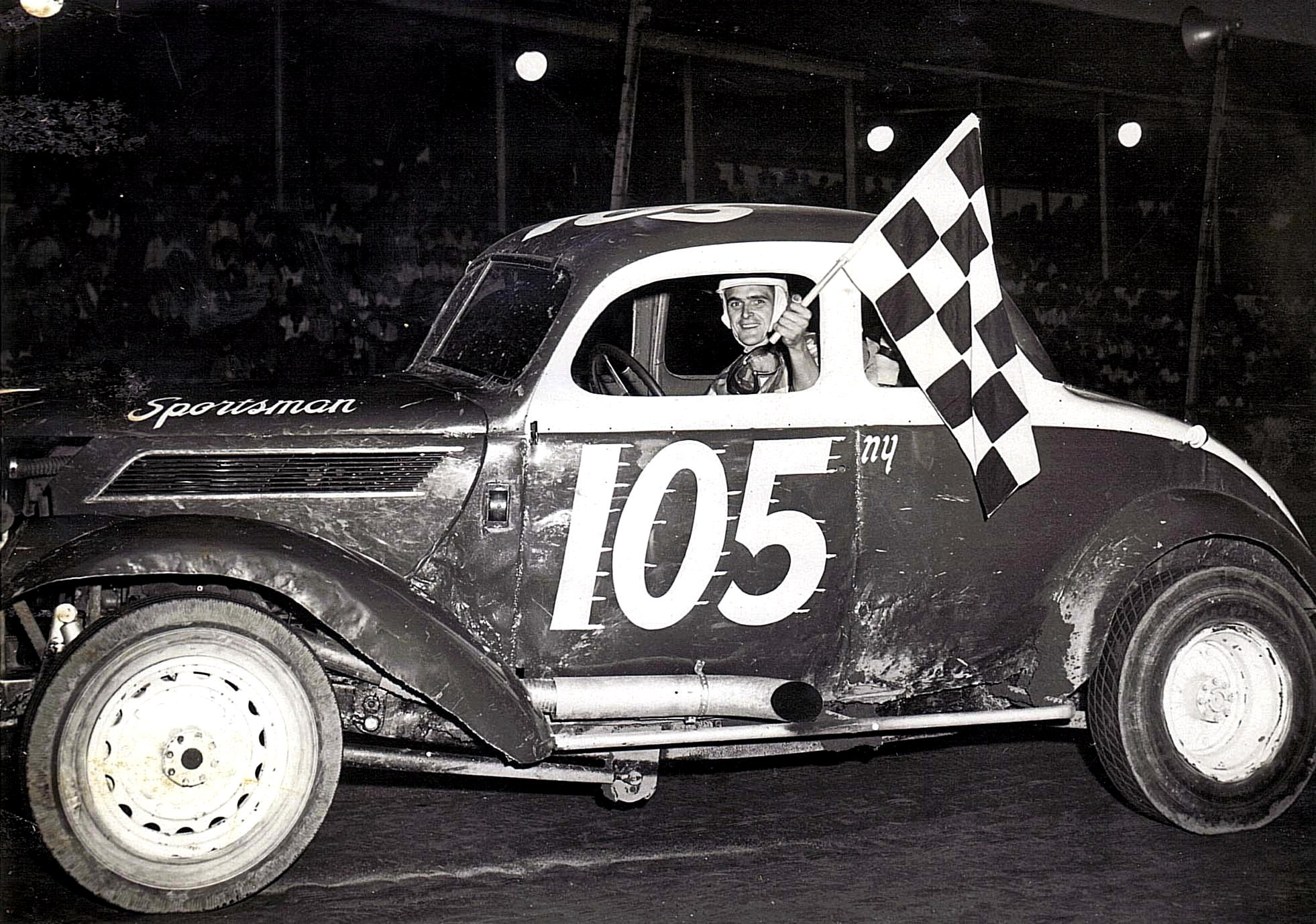 Russ Bergh Photo via the Starin Family
Little known Jack Harris drove this sportsman as both 5 and 105. Below- Mel Austin and his tower –
bending 99Jr. The Vails Mills driver tried Fonda, Utica – Rome, and others, as well as Victoria.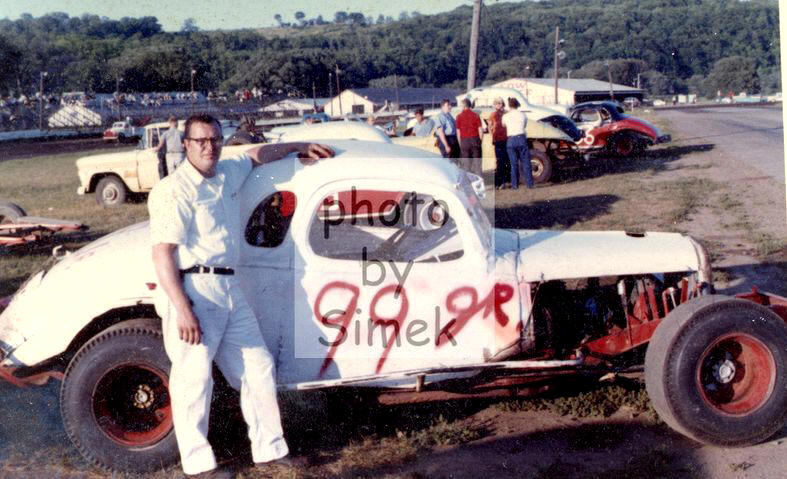 Frank Simek Photo
The Austin car hit the building with such force that it caused an indirect injury. Official Tiny Glamm [apparently not really very tiny] was descending the stairs from up in the tower when Austin stuck. Glamm landed at the bottom, on top of another man whose leg was broken. Austin would be one of those guys, like Harold Betts, Bob Ruchsdeschel, Wayne Coon, Oscar Porath, Doc Blanchard, and others whose racing progrm Dan Ody's 8MM Old Speedways DVD'sam was not strong enough to spend much time at Fonda. Some of Victoria's regulars ran tracks like Midstate Speedway, Morris, NY. and White's Beach Speedway, Ballston Lake, NY.
Lebanon Valley visitors included Stretch Van Steenberg, whose #1 sedan also made appearances at Accord Speedway. George Proctor would run at Victoria with a Plymouth sedan that could only be described as a hobby division car. Up and coming car builder Dexter Dorr tried Victoria all the way from Manchester, VT – before he set up shop building cars in Cohoes.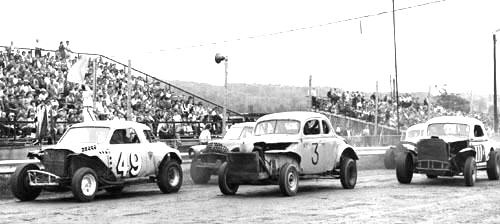 Ladabouche Collection
This shot of an earlier Victoria heat shows the disparity that
always skewed competition. Doc Blanchard has Bob Miller's
49 alongside a woefully outdated Oscar Porath 3. Waiting to
pouce in row 2 are Shoemaker and Herbert. Below - This later shot shows
almost no Fonda cars. Dexter Dorr's 29 in in 2nd row; a new Chewins
108; former Chewins driver Jerry Townley in the Wilcox 32, and
George Proctor in the last row in a hobby class entry.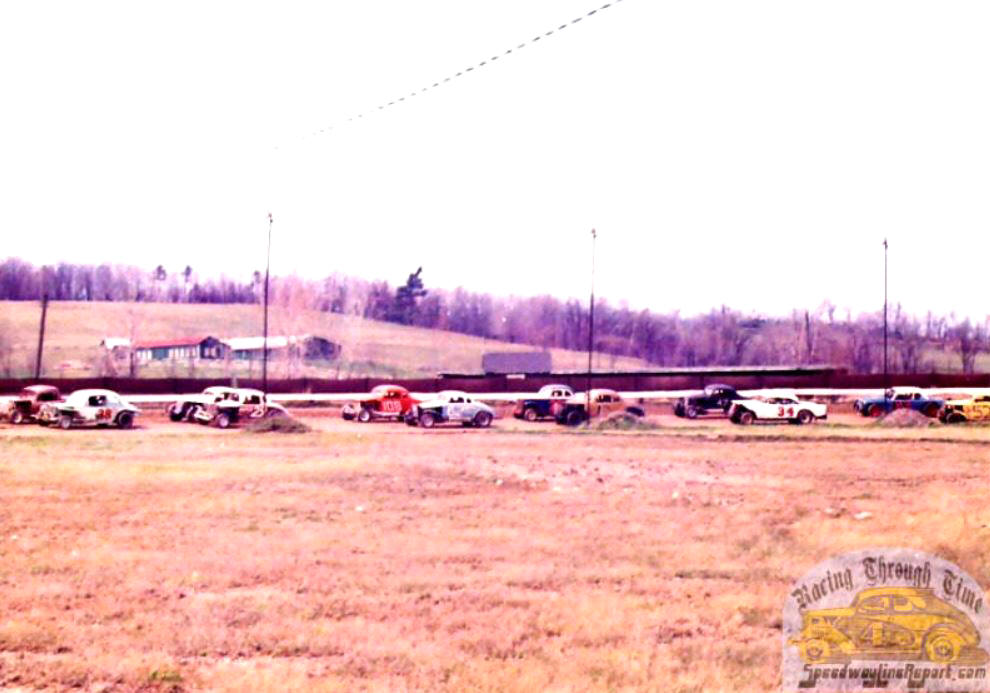 John Grady Photo


Eventually, Victoria either went NASCAR or the sanctioning body just decided to loosen up; but, before that, two things came out of the outlaw track status: 1.) drivers not only came up with all sorts of wild and crazy pseudonyms to try and race there without detection; and 2.) there was "The Swiss Inn incident".
Firstly, about those crazy names. Because of that NASCAR – less season in 1960, teams deciding to defy the autocratic Florida sanctioning body thought it best to send their drivers out under assumed names, and sometimes to even alter the car's number. For example, Floyd "Pop" Wilcox, the New Berlin, NY car owner fielded his car with Driver Jerry Townley known as Jay Tee. The car's usual number, 32, would be carefully altered to 62. The fact that this appeared to be infringing on Frank Trinkhaus's car number did not concern Wilcox because the Fly Creek team would change their 62 to X, at Victoria.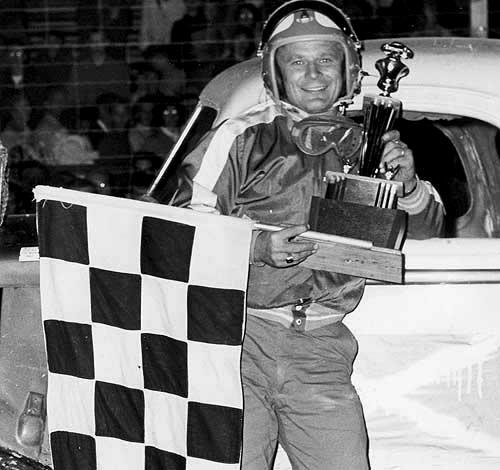 Russ Bergh Photo
A big win for Jeep Herbert as Flex Hose, in the disguised Trinkhaus X. Below - By the time Jerry Townley
won this one with owner Pop Wilcox they weren't running NASCAR and no one care anyway.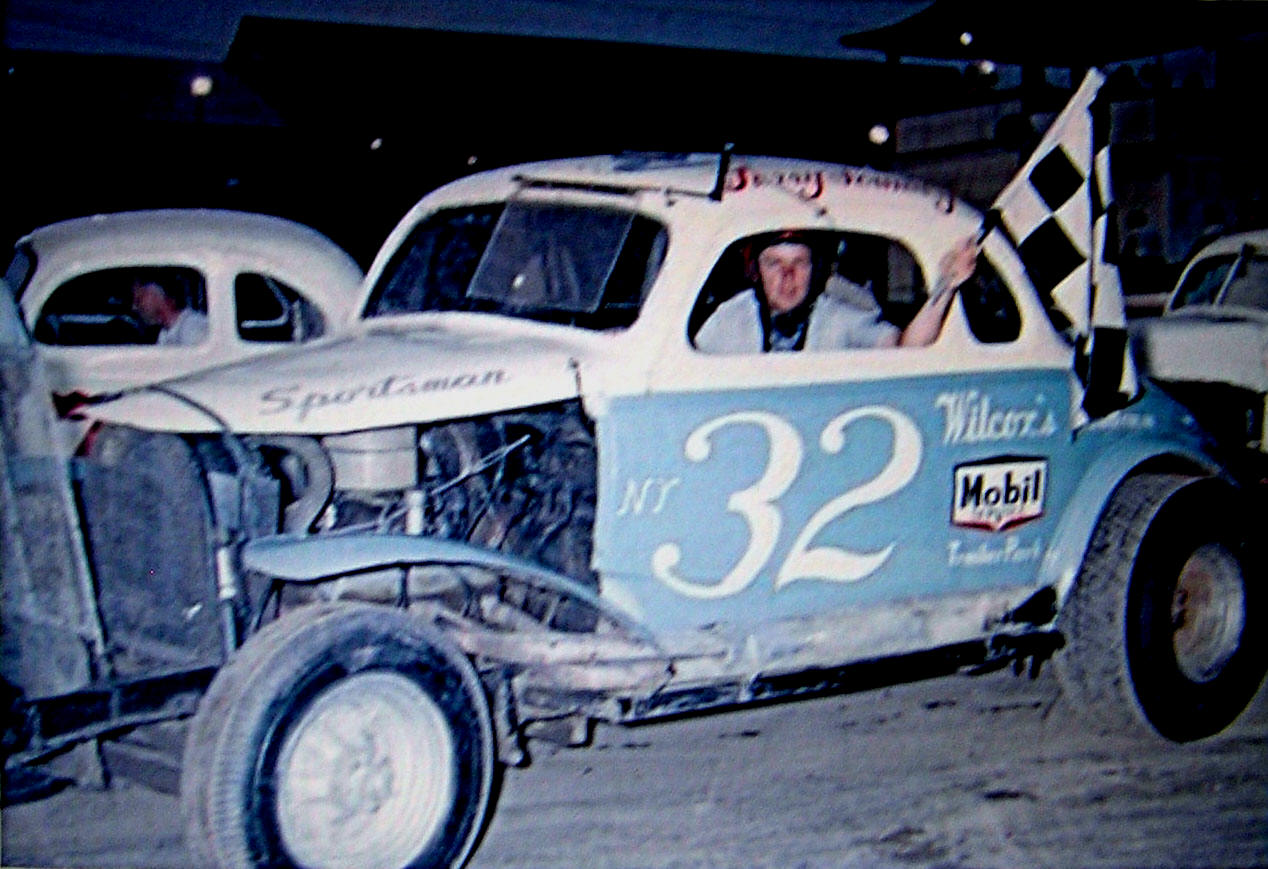 Source Unknown

Racing pseudonyms became art forms at Victoria. NASCAR National Champion, Rene Charland, would be known as either Nutsy Fagan [or Lesley Fagin, if a more convincing name was required]. Lisbon's Bill Wimble, another national champion, was apt to go as Bud Smith. Louie Lazzaro used the name of one of his posse, Peter Bianco. Some of the names sounded perfectly logical and bore no relation to anyone in he driver's background: huge Paul Marshall disguised himself as Dick Lasky; and Donny Wayman went by George Wayne.
Then there were the guys who had to stretch things. Harold Betts, a portly Midstate regular who occasionally toyed with Fonda, used the name Bugs Bunny; and, as a matter of fact, he became more associated with that name than his own.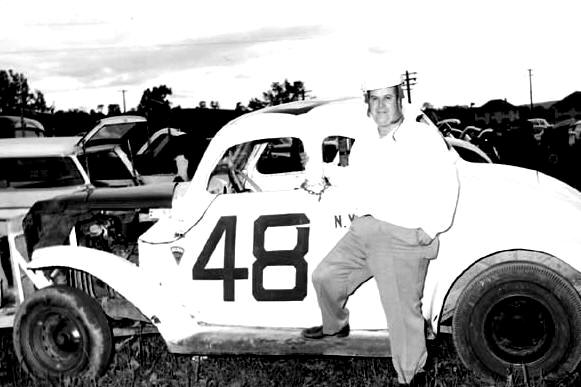 Russ Bergh Photo via Otto Graham
Harold Betts, AKA Bugs Bunny, from Cobleskill. Below – Hulking Paul
Marshall, AKA Dick Lasky, with a car [his own] he's known to have driven at
Victoria.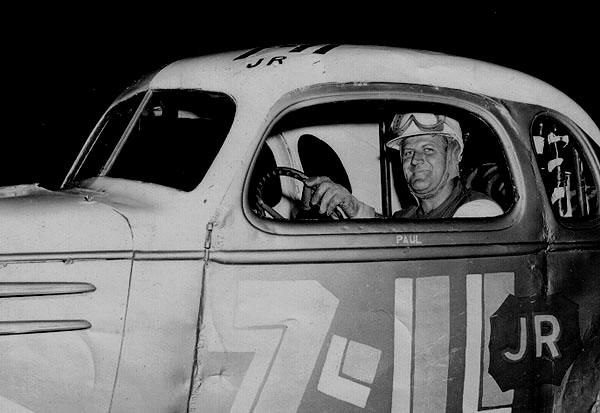 John Grady Photo

The king of the racing names was the lovable and popular veteran from Rotterdam, Howard "Jeep" Herbert. He variously raced under such names as Bob Alou, Pete Moss, Flex Hose, and others. These names were also necessary when NASCAR drivers sought to run in the high - paying Lebanon Valley open competition races of the 1960's.
The Swiss Inn was a motel supposedly located pretty near to the track on Route 20 [although I can't anything resembling a motel on any aerial]. By 1965, with the new track in Malta nearing completion and planning to run Friday nights, NASCAR decided to start levying fines on drivers who had been sort of getting away with running Victoria or at the Valley during its famous Open Shows. The drivers decided to push back – in May of 1965.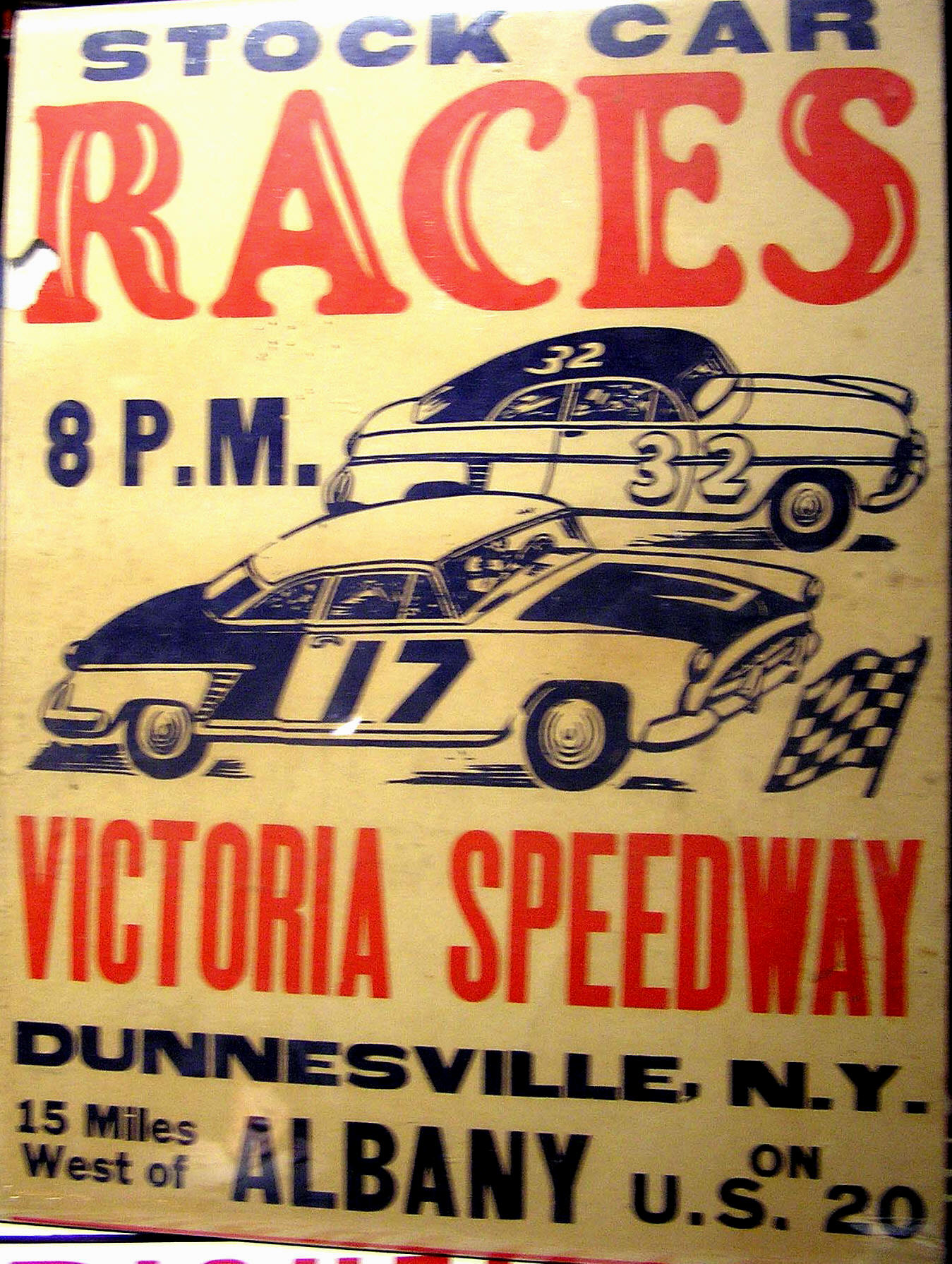 Courtesy of Ken Gypson
A typical poster of that era made it look like an early Grand National track
could not spell Dunnsville correctly. Oh well. Below - A look at the modest
but adequate bleachers and the tower that would be bruised by Mel Austin.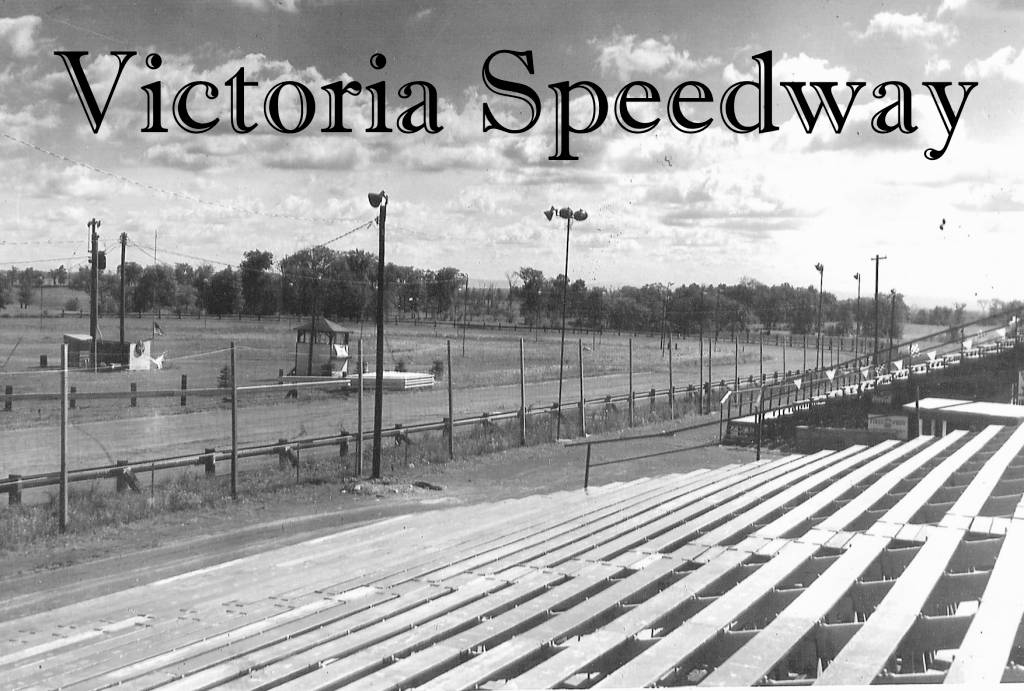 |
Courtesy of Dan Ody


They would boycott the then – NASCAR sanctioned Victoria on Wednesday night, Stafford Springs Speedway on Friday, and then Fonda on Saturday. The cars arrived at Victoria, as usual. But, instead of signing in, they left their rigs parked across the road at the Swiss Inn. A few teams like the 17 year – old newcomer David Lape were told to go in, but the stars held fast.
Wes Slugger" Moody, an outsider from Saranac Lake, NY, recalled the scene when he decided to get in some practice before the hometown Saranac Lake Speedway and head down to Victoria. Having been treated coldly and roughly at Fonda by regulars who resented northern teams like himself, Bob Bruno, and Buck Hoilliday, Moody already had built up a healthy dislike for the stars sitting in the motel parking lot.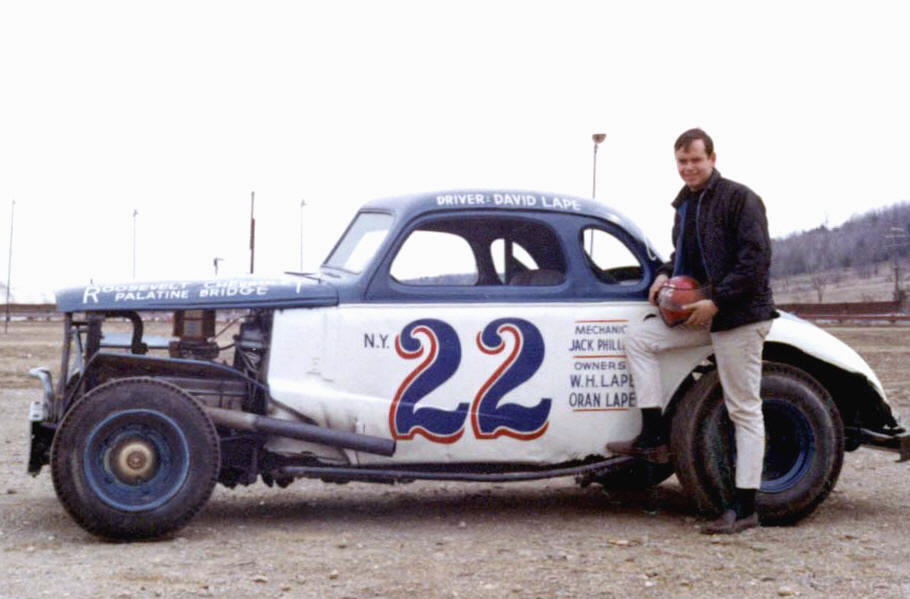 Russ Bergh Photo Ladabouche Collection
Young David Lape was sent past the boycott and into the track by the
striking Fonda bigwigs. Pugnacious Wes Moody and his huge
crewman, Denton Dow [below] went in despite them.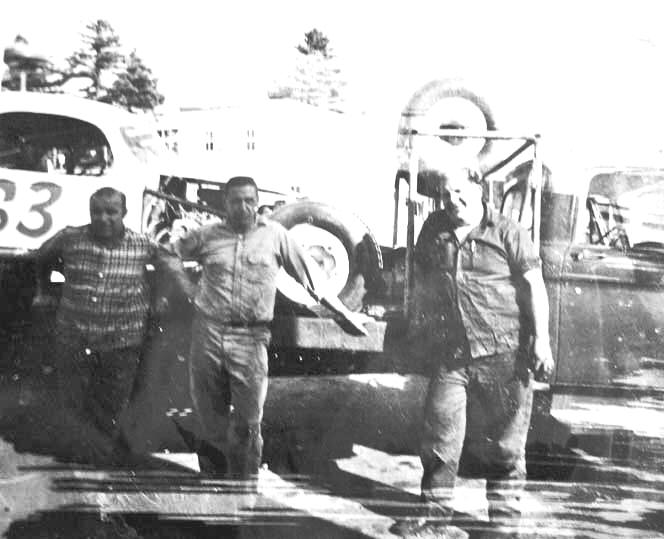 Courtesy of Wes Moody

The #63 hauler, carrying the pugnacious Moody, as well as his gigantic crewman Denton Dow and chief wrench Fran Kane, breezed by the boycotters with a few choice, unprintable comments from the young, blond Moody. Moody recalls what happened next. Fonda management had hustled around and gotten a quick modified sanction for Victoria to trump the sportsman teams sitting it out.
Foreseeing this whole mess, Fonda management sent out word that there would be a $1,000 prize and tow money for teams coming in from New Jersey. This attracted the likes of Cagle, Griffin, Pickell, and Hearne. Fonda had also sent out track official Gigi Conover to give Ernie Gahan [in the midst of a successful run for the NASCAR national championship] $250. They knew Gahan depended on his winnings to keep his racing afloat and to support his wife.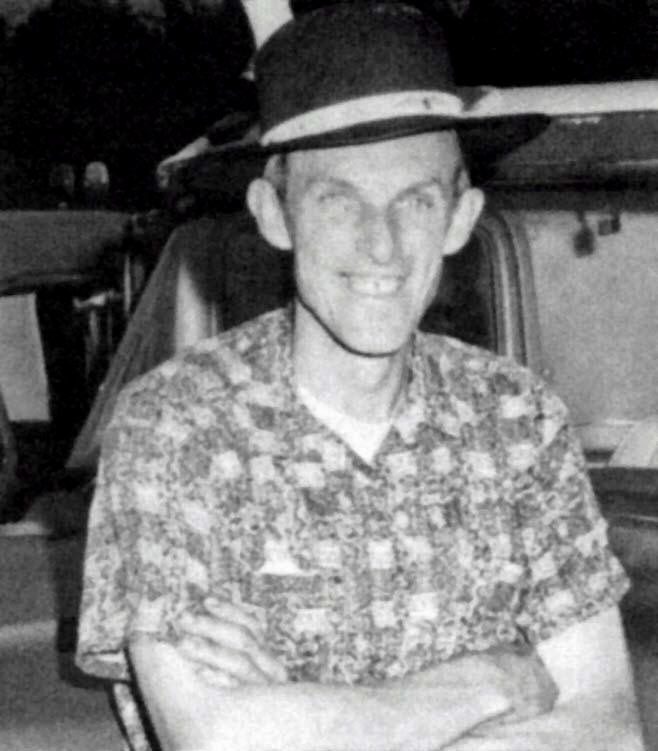 John Grady Photo via the Fonda Book
Gigi Conover was the covert money man between Fonda/NASCAR and
hardworking Ernie Gahan, running for a national title. Below – Gahan,
with an unfamiliar car at Victoria around the time of the boycott.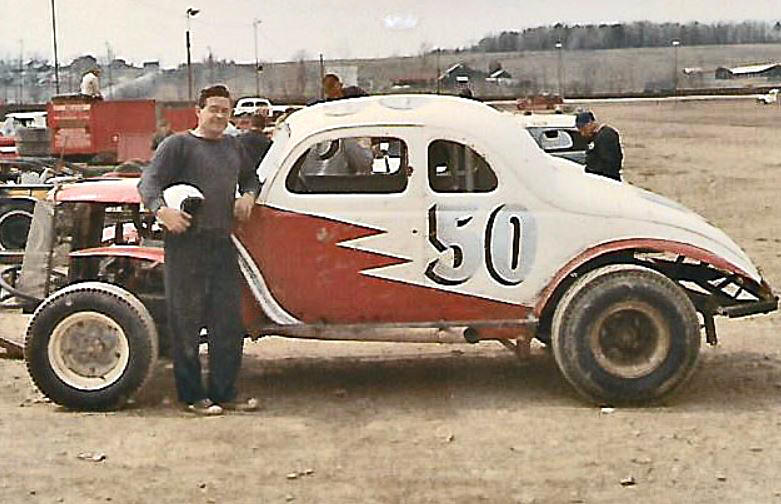 Russ Bergh Photo Ladabouche Collection


Both Moody and the Fonda book agree on what happened next. The New Jersey bunch learned that, in fact, they weren't helping a struggling track with small fields but, rather, they were strike breakers. They now folded their arms and sttod pat. Eventually, NASCAR waived the fines, although the more powerful modifieds from the Garden State still won the day. Gahan had been the first striker to break ranks, and NASCAR got him back by revoking his $250 during the off season.
Victoria struggled along, losing cars to Stafford and to Malta. They had started in 1960 and never had what one would call a great season. The final one, 1966, would the worst. This was the 50% rainout season and was too much for the D'Amico group. The track had tried running Friday nights through 1964, Wednesday nights for the next two years, and Sunday afternoons for the final season. Nothing worked.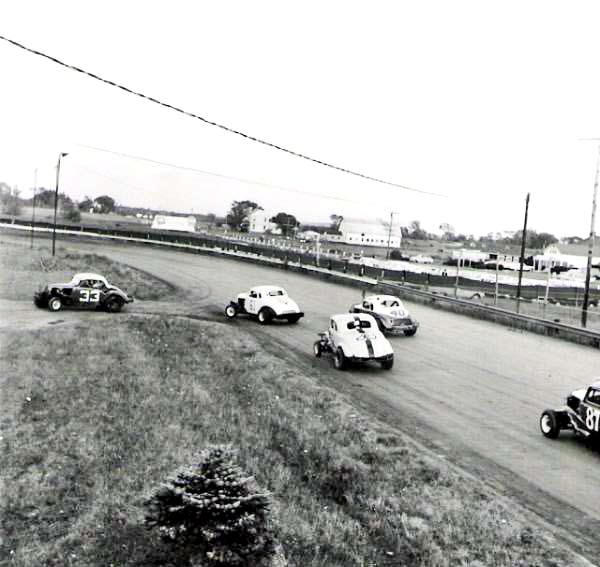 Courtesy of Dan Ody
Victoria could offer some very decent fields on a Friday night before Stafford took a lot of their top drivers. Here, Wimble,
Danish, Janoski, and Lou Smith hit the infield after a qualifier. Below – Steve Danish, with his last 61 at Victoria.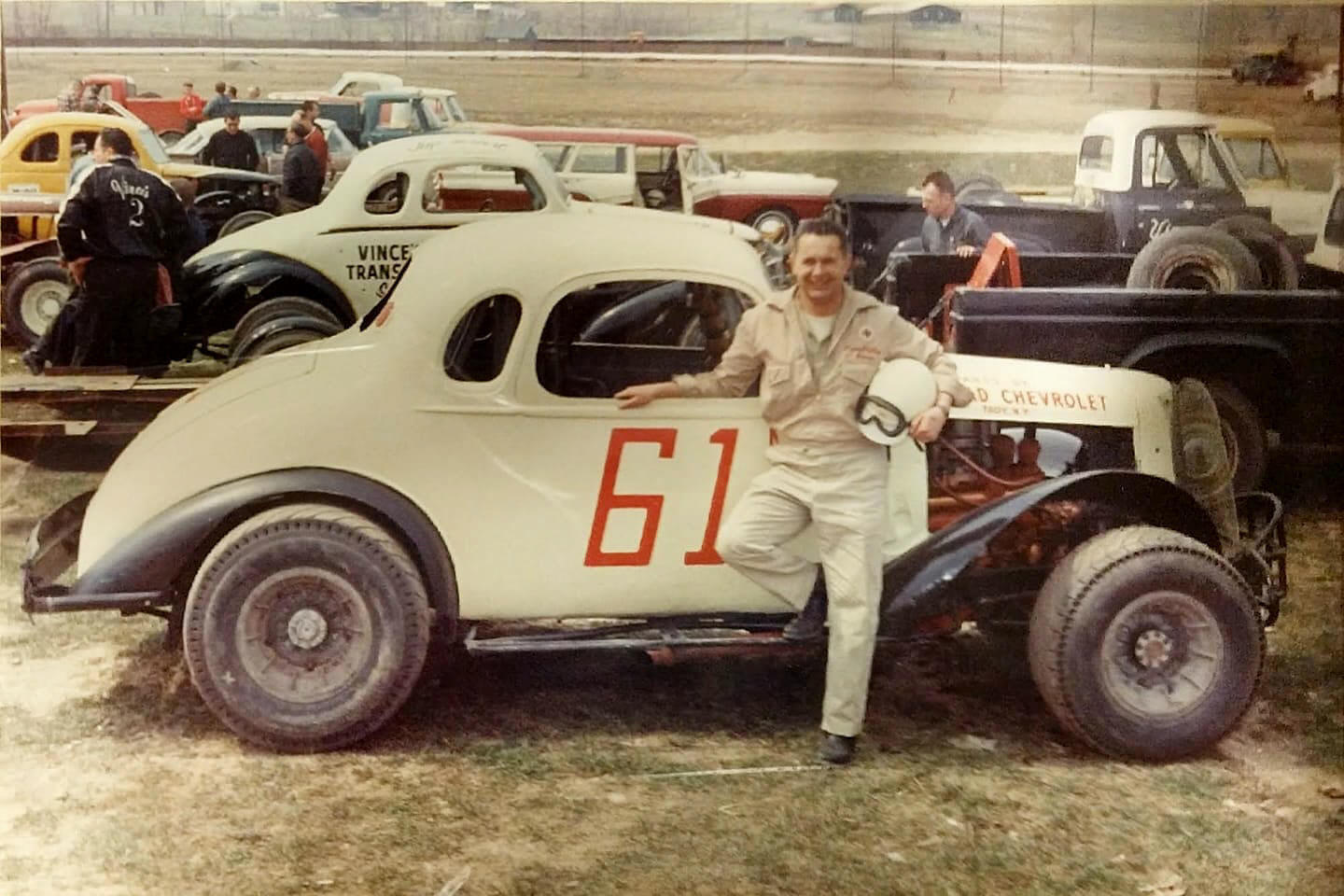 Courtesy of John Danish
Another of Bob Miller's sources reflected on the other problem [besides weather and small turnouts] that plagued Victoria. He writes :"This track is literally 150 yards out my back door, little bit of work and it could be used today. Not saying the rainouts weren't a part of it closing down but I was always told it was because of a cattle farmer that lives about 1/2 mile the way the crow flies from the track complaining to the town board about the noise and dirt causing milk production to drop in his cattle, The man still lives there to this day and when asked about it replies "yep, I had a hand in stopping that nonsense real quick" ."
So between hostile neighbors [who were involved in the horse business], constant problems with the town of Dunnsville, the fact that D'Amico lost his shirt in 1966, and the fact that the track could not get itself established with a permanent day to run its programs – it never really stood a chance. It was back running oat burners by 1967.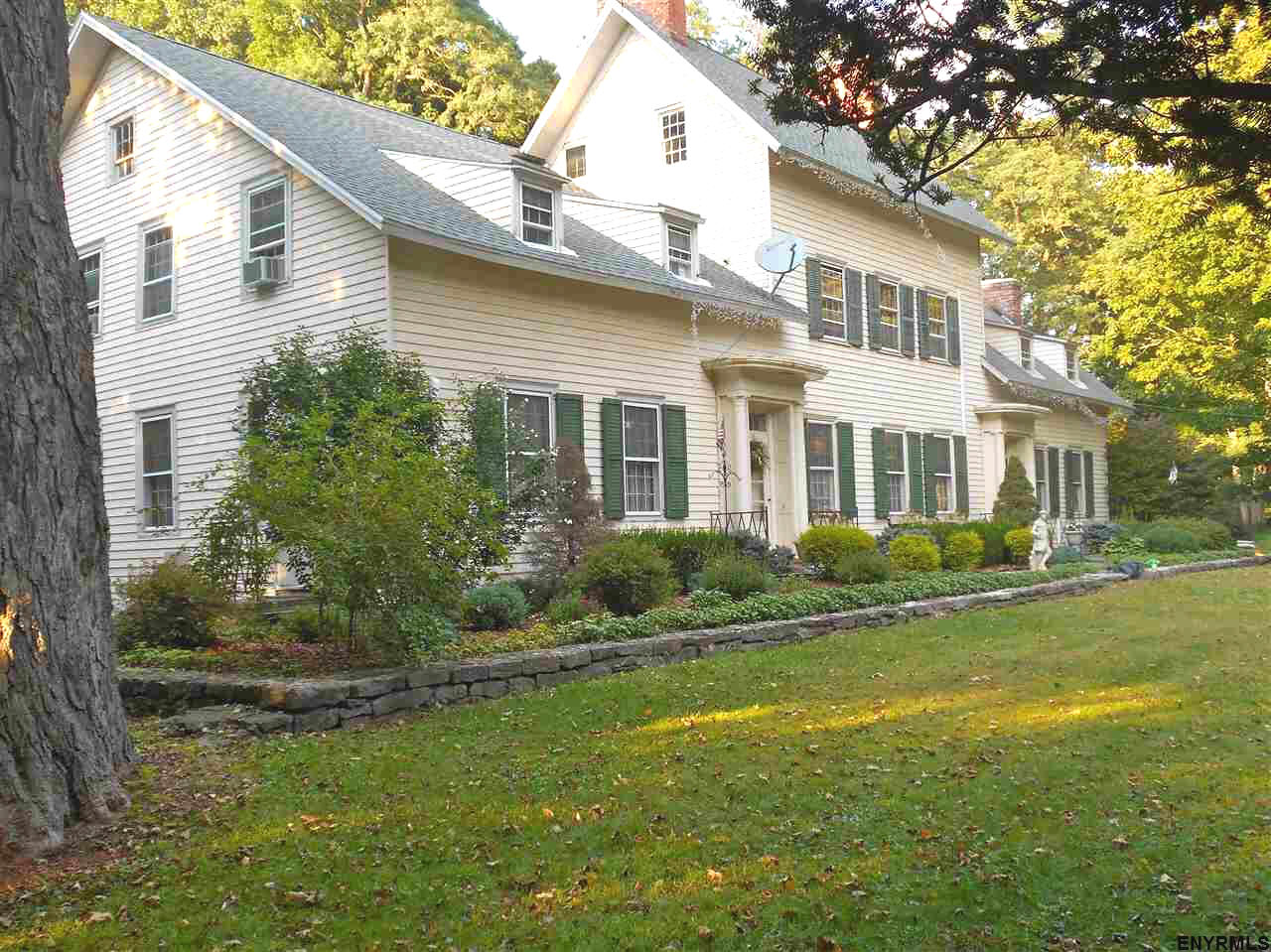 From Realty USA.Com Site
Rural, and in some places quite elegant, the Guilderland/ Dunnsville
was simply not in the market for a roaring stock car track; or, [below]
for an invasion by anyone named Screamin' Sammy Reakes.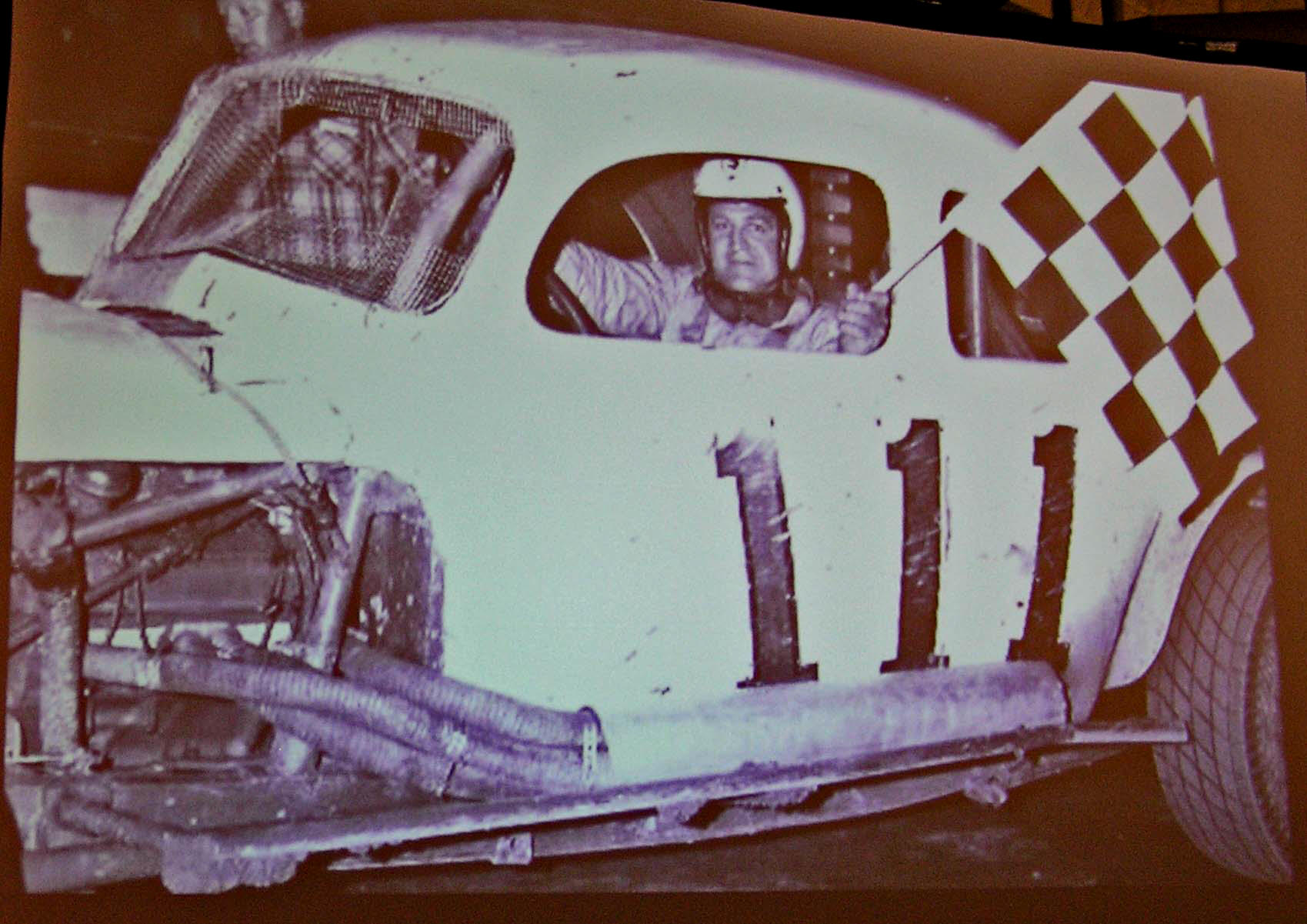 Courtesy of Ken Parotte


The paper clip – shaped horse track with the short history was one of few places that could say it hosted a racing program that involved an amazing mixture in the same night. Besides the Fonda bunch, just of few of whom included Danish, Shoemaker, Herbert, Lazzaro, Luke, and Wayman – you could see Stretch Van Steenberg, Doug Garrison, Howie Westervelt, and more from the Valley; these would be often joined with the likes of Steady Eddie Flemke, Bill Gurney, Bobby Leach, and Jim Koehler from Southern New England. Add to this some big names from further west like Ortiz and Screamin' Sammy Reakes – and you had quite combo !
Victoria saw participation from a number of NASCAR National champions, and other holders of less universal titles. Rene Charland, winner of four National Sportsman titles was there at least a few times; NASCAR National Modified champ Ernie Gahan attended; 1960 and 1961 NASCAR National Sportsman champion Bill Wimble ran there frequently; Dick Nephew, Wimble's co – champion in '61, ran at Victoria. Again, there is not a lot of eastern tracks that can make that claim.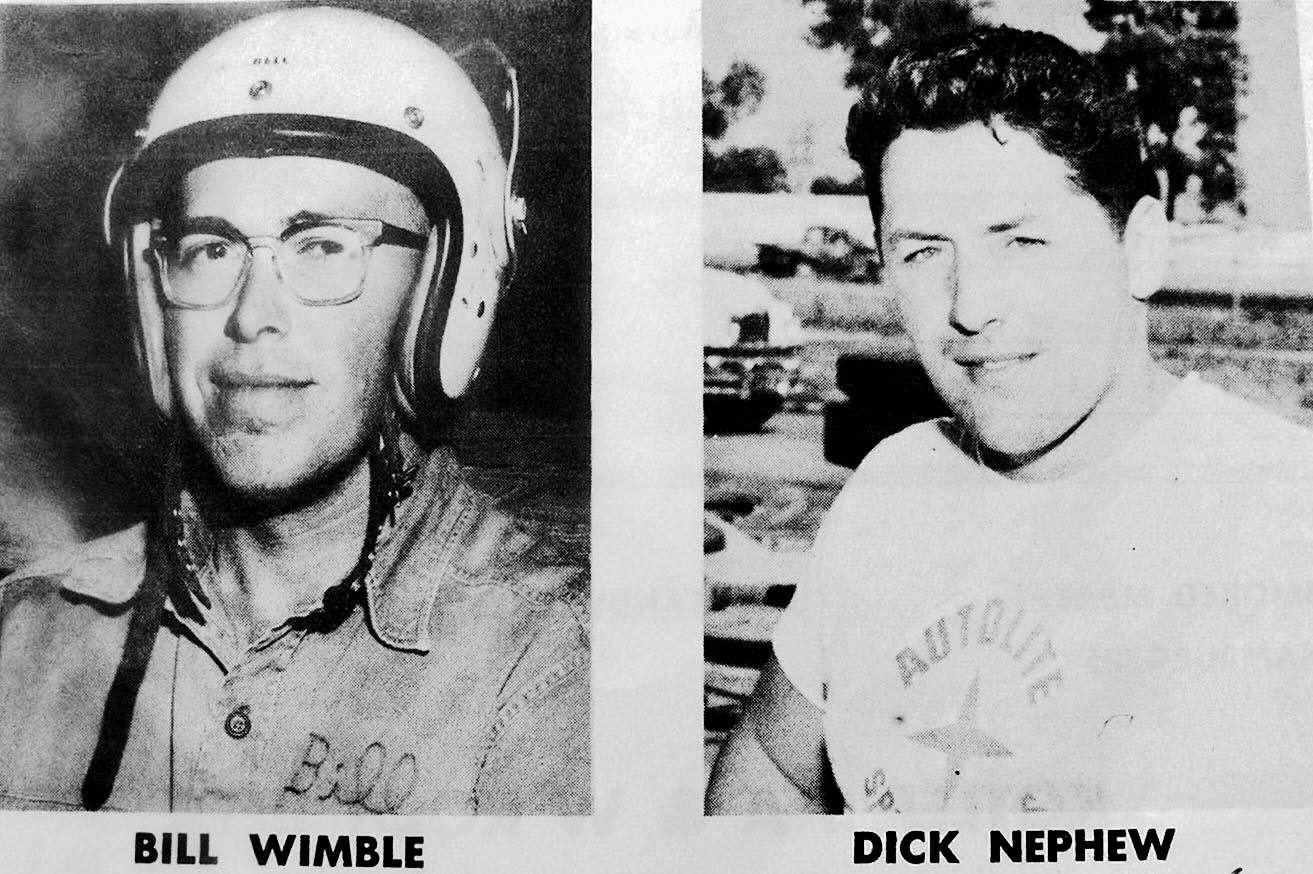 Courtesy of Gary Nephew
Victoria's champions include the four seen here: Dick Nephew, Bill Wimble, Rene Charland, and Ernie Gahan.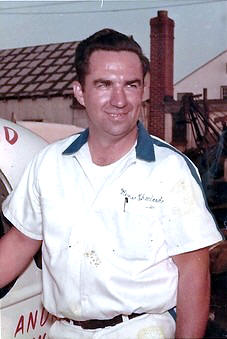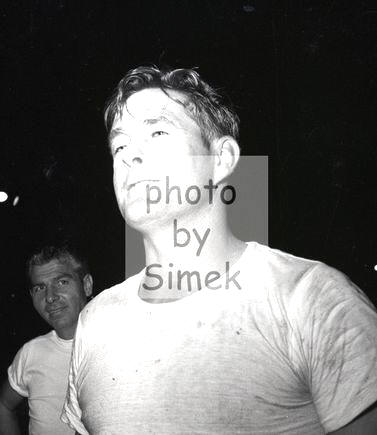 Photos From NEAR and [Right] by Frank Simek
Some of the thoughts and notes from Bob Miller and his sources center around the question of re – opening Victoria – back in the day: " I believe Kenny Shoemaker tried to do something with this speedway at one point? Not sure? Ended up in Cairo instead. Yes, he & Dave Buanno were in talks to revive the speedway in the early 70's.
There was talk about reopening the track in 1972 according to John Grady, who was penning a local stock car racing column in the Schenectady Gazette at that time. In his July 28th, 1972 column he writes... "When is Victoria Speedway going to open? I have been asked that question many, many times and have received letters and cards, etc. The answer is simple. I don't know. However, I am very conservative in this regard and I will believe it when I see the first race run. Rumors on opening tracks no longer excite me; I have heard too many and have seen too few open."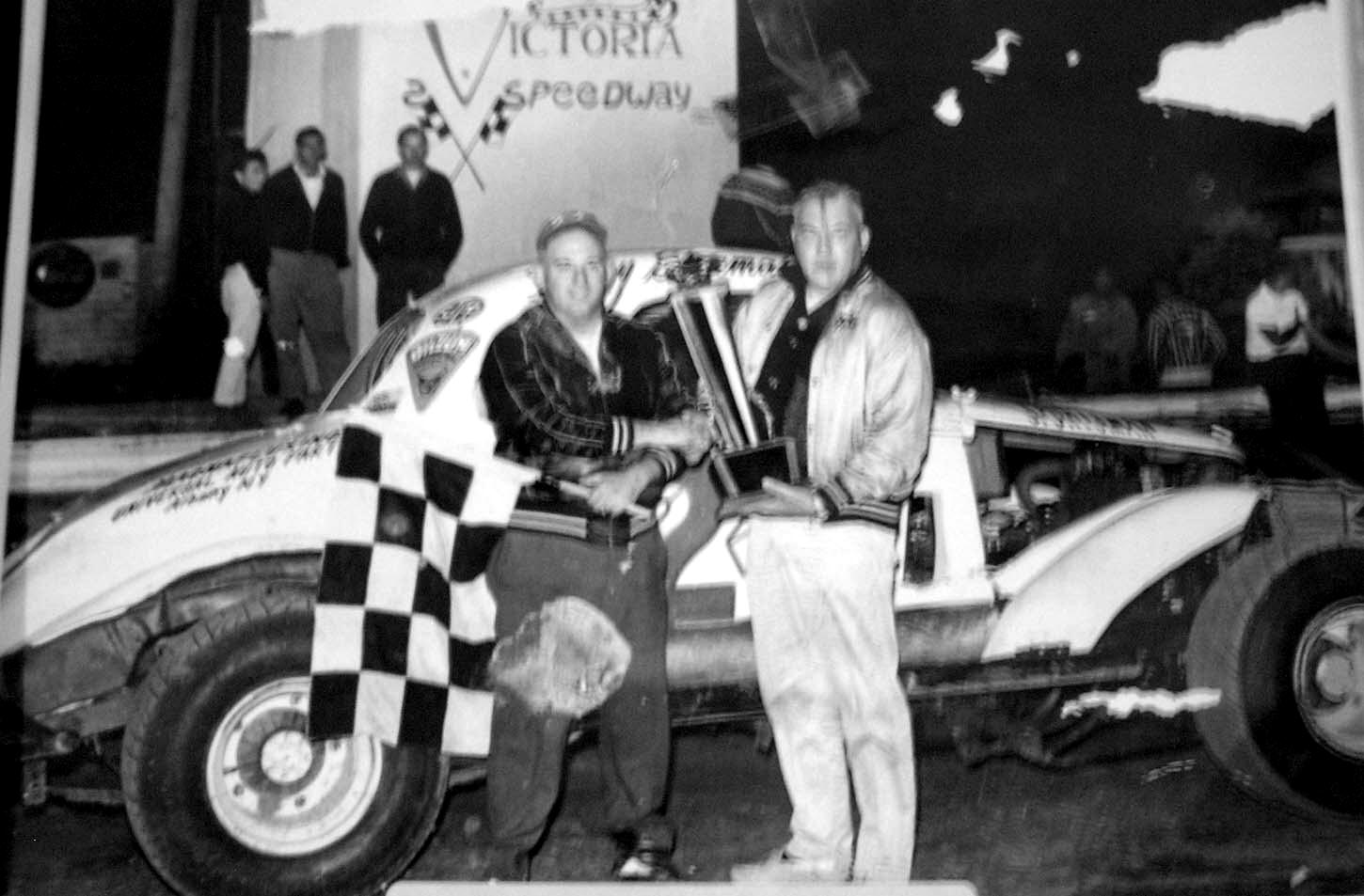 Courtesy of Dan Ody
Ken Shoemaker didn't want to just control the trophies – he wanted to
re – open the track. He did end up running a track for a while at
nearby Cairo, NY [below] where another 24 driver, Will Cagle won one.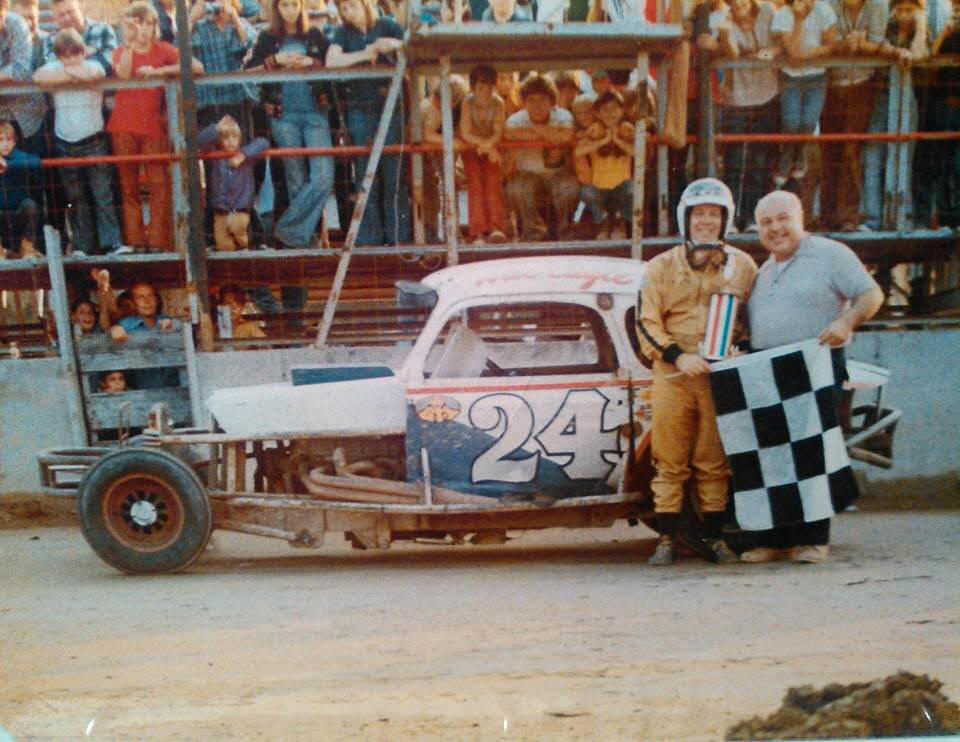 Courtesy of Sam Barlow
Apparently, the town of Guilderland or Dunnsville had made a final decision about the track possibly reopening by March of 1973. A letter to the editor written by neighbor Leo O'Dea in the March 5th, 1973 Schenectady Gazette states "I do not see the benefit to the Town of Guilderland from this track. It certainly will not produce much tax revenue. What it will produce is noise pollution, more traffic and undoubtedly more accidents on Route 20. I for one am pleased with our town board's decision not to allow this track to open - ever." "
Today, the old Victoria track is still perfectly visible, out on Route 20. Apparently, it was occasionally used for training horses, or something like that. No activity has obviously happened on the actual track now for years. Except for inclusion into the various dead race tracks lists that sprout out on internet chat sites, about the only other attention the Victoria track gets is at gatherings like the Lost Race Tracks conferences at the Saratoga Auto Museum. It is one of my disappointments in life – as far as racing goes – that I never saw a race at Victoria.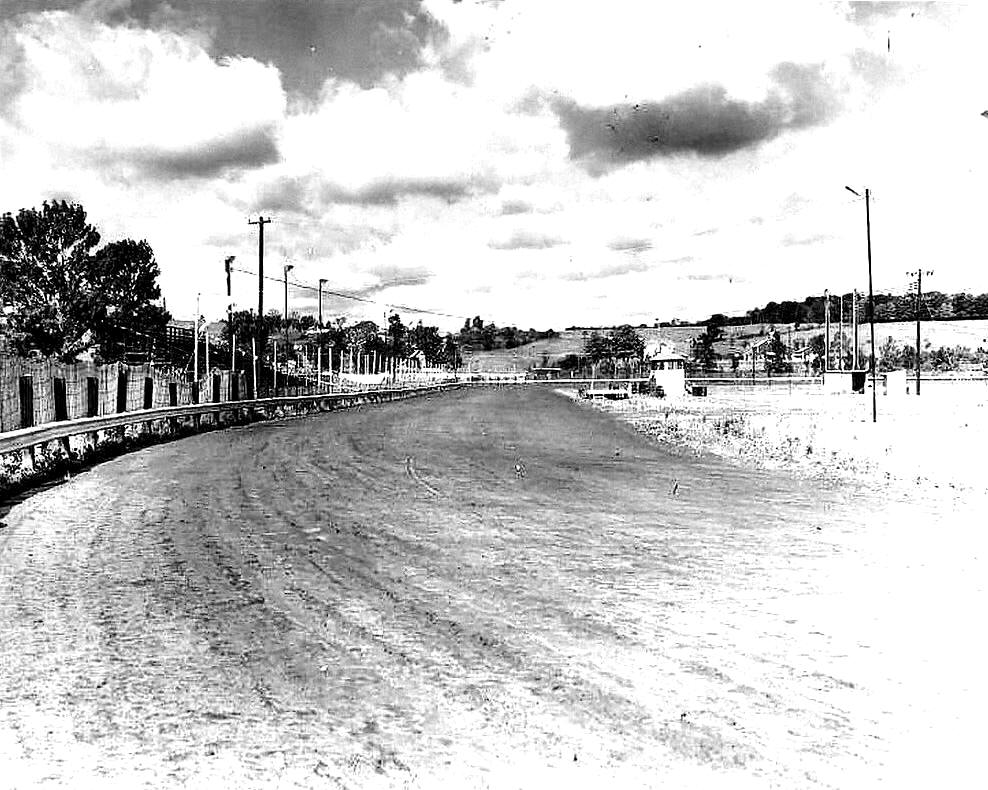 Courtesy of Dan Ody
This view of the frontstretch is seen in the day and recently
to show how the track is still there but unused.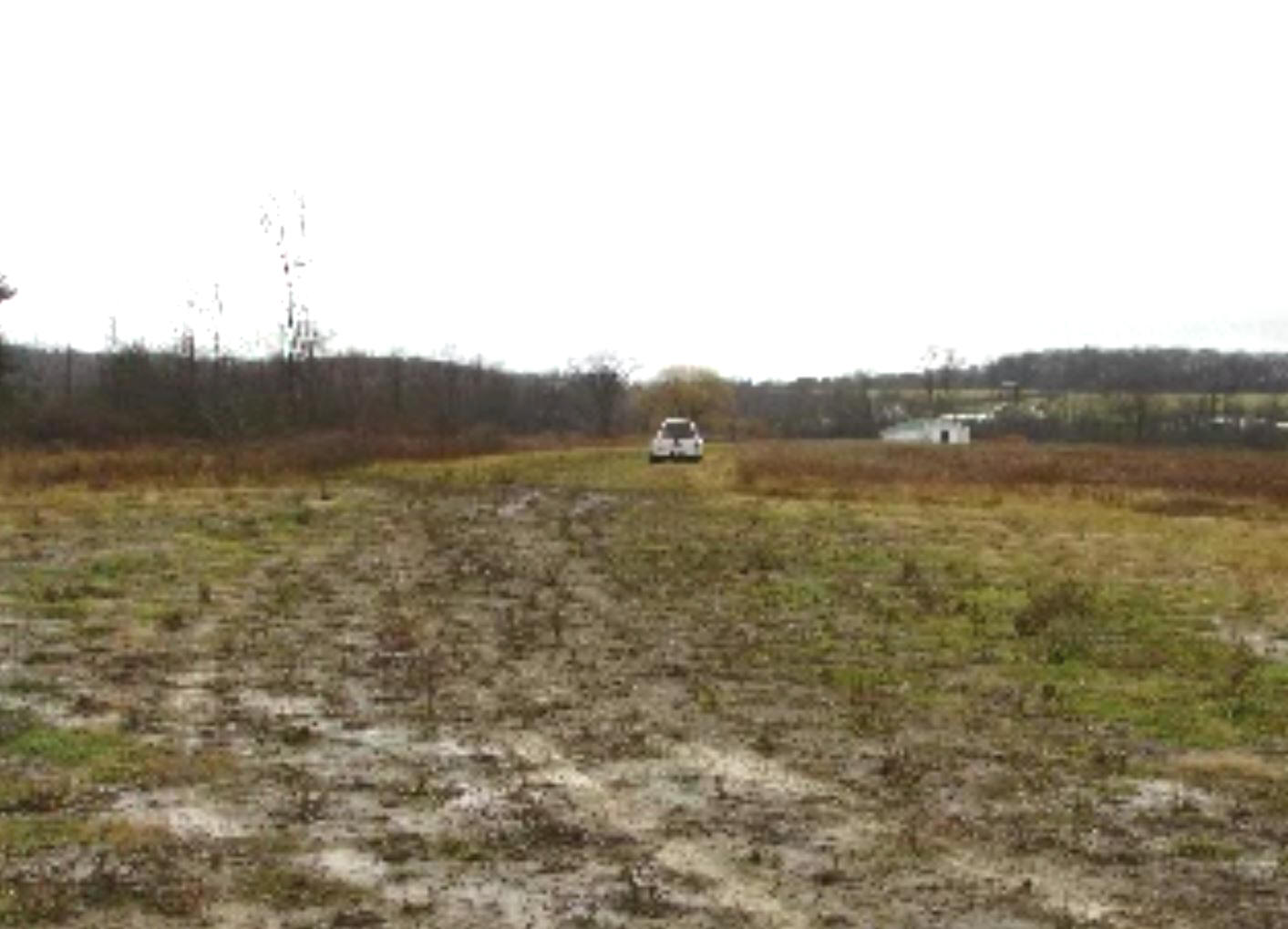 Bob Miller Photo

Please email me at wladabou@comcast.net if you have any photos to lend me or information and corrections I could benefit from. Please do not submit anything you are not willing to allow me to use on my website - and thanks. For those who still don't like computers - my regular address is: Bill Ladabouche, 23 York Street, Swanton, Vermont 05488.
AS ALWAYS, DON'T FORGET TO CHECK OUT THE REST OF MY WEBSITE:
www.catamountstadium.com
Return to the Main Page
Return to the Main News Page
Return to the All Links Page
Return to the Weekly Blog Links Page