BILL'S [Somewhat] WEEKLY COLUMN/BLOG PAGE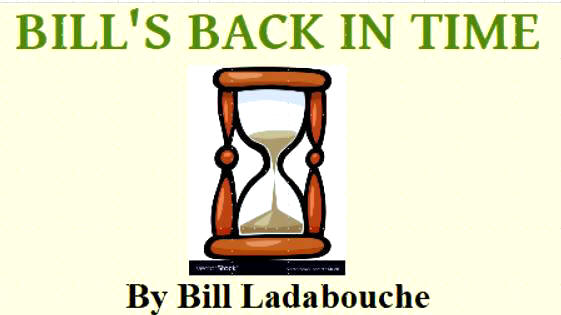 CAR OWNERS YOU'D ONLY FIND BACK IN THE DAY

One in a while today, you might get a car owner like the ones that were all over the sport decades past; but that is rare. For one thing, today you have to be moderately to obscenely wealthy to own a race car in any of the more prominent divisions – what with the purchase of manufactured cars, the double stacker hauler, and all the rest of what makes the sport the "magic" that it is today. Then there's racing really expensive cars in races for really small purse. And the beat goes on.
There was a time that ingenuity [and not always backyard ingenuity at that] made it possible for the financially – challenged to compete in a track's headlining class and compete well. Many folks around a race track probably get sick of listening to the older guys hanging around the periphery of someone's pit stall talking about how they used to go to the junkyard, get parts, and fix up their own cars. But it was true.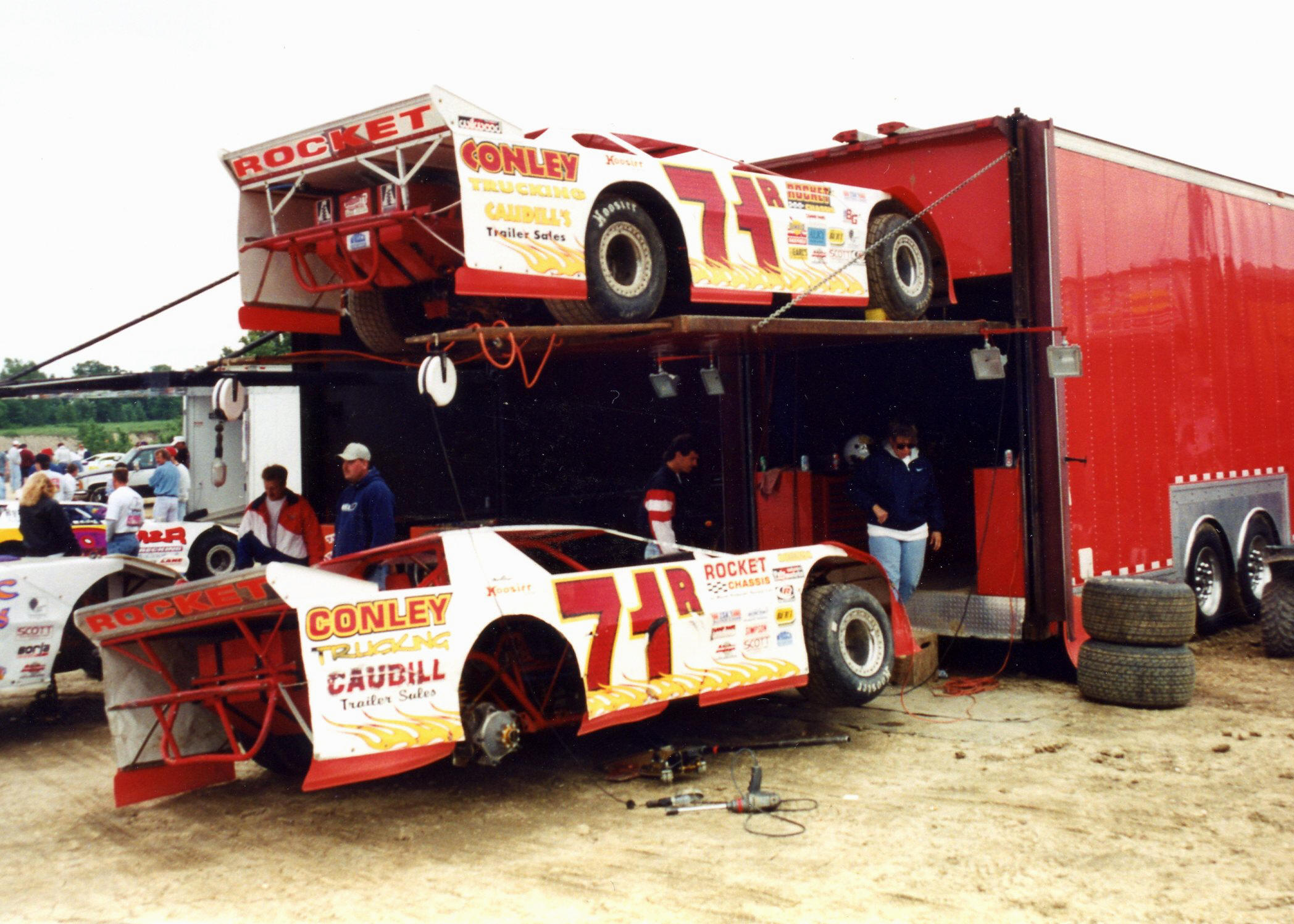 Randy Lewis.org Photo
So you wanna be a car owner today huh ?


Today, you really have to look for the Smitty's of the sport. At Thunder Road, in the Tiger Sportsman class, Smitty and driver "Double O" Joe Steffen still win a few with their orange 00, running older equipment and building and maintaining their own stuff. Most people can't do it any more and they don't ! But, the way it was did allow for the sport to have some really fascinating car owners who wouldn't be able to manage today, chances are.
My first such subject was a New York owner named Al "Pop" Green. To look at his Hudson race car, you would assume your were dealing with the stereotypical grease – stained hunyock coming out of some rundown little gas station on a back road somewhere in the boonie of the Empire State. The # 3 1/7 cars were never anything to look at, as they would be flat – towed into a track with whatever tires Al chose to use – albeit because he wouldn't be racing on them later.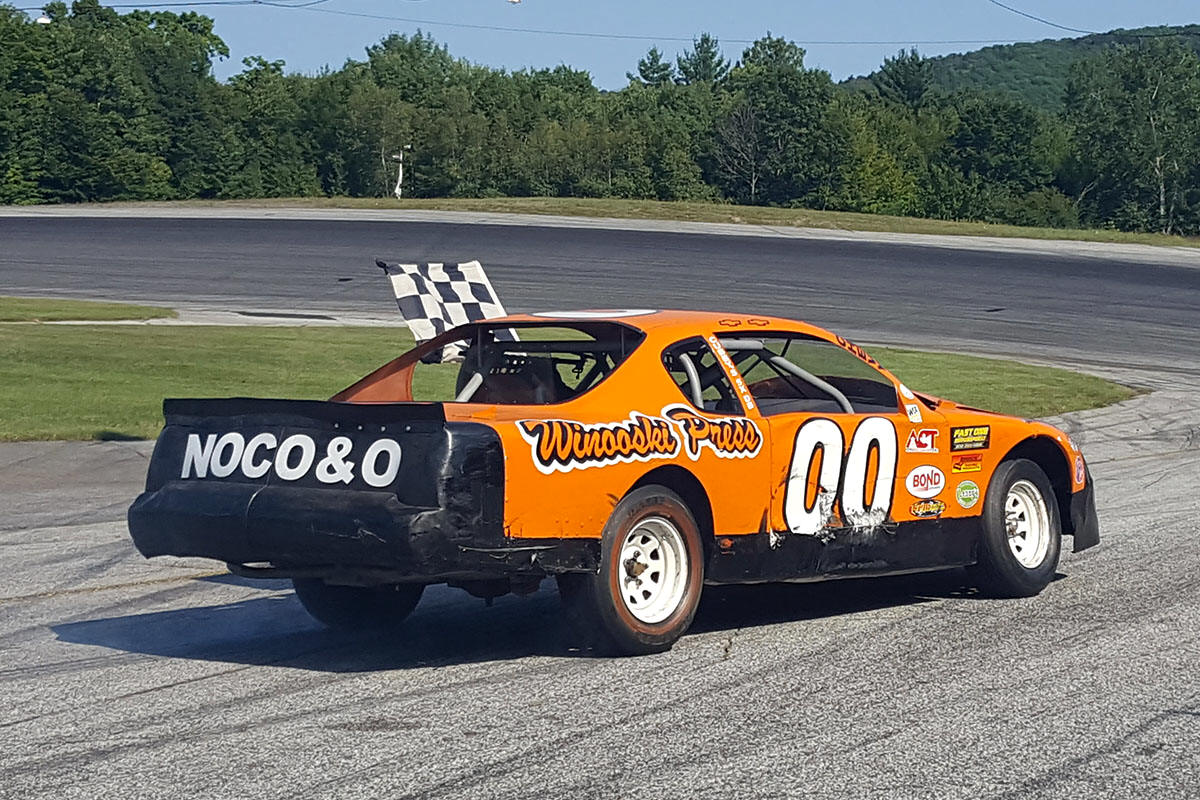 Vermont Motor Magazine Photo
Joe Steffen and owner Smitty are throwbacks to when racing
people did all or almost everything themselves. Below -
The earlier version of the Al "Pop" Green Hudson, at tow.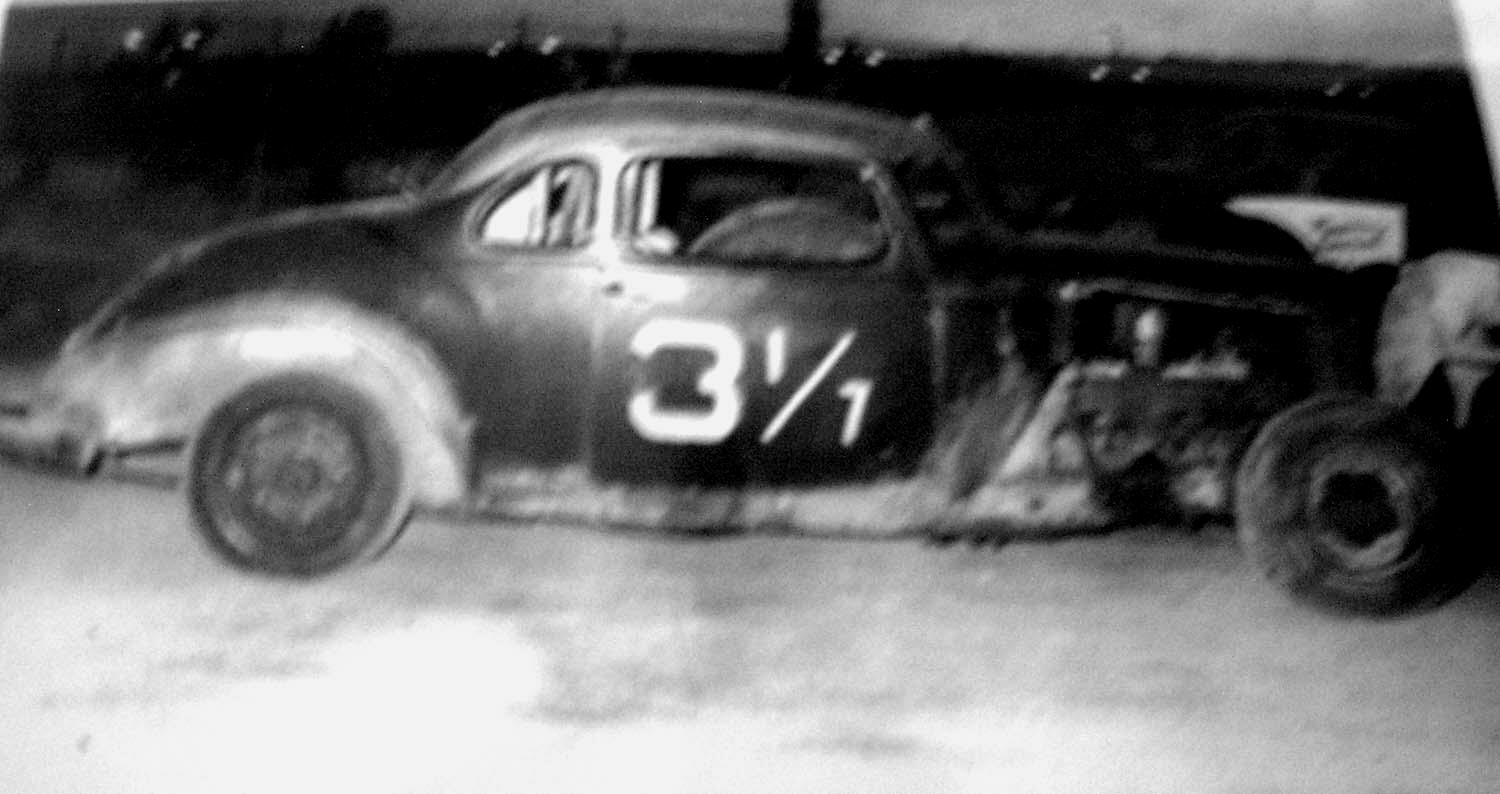 Courtesy of Bob Barber
The earliest photo I have been able to get shows a black, maybe primered 1930's Hudson Terraplane coupe with a simple 3 1/7 in neat but homemade lettering. I don't know who else besides the great Joe Messina drove Green's car, but saying just that alone gives you an idea of the esteem with which Green was held. Messina drove only top shelf equipment, as he had long ago established himself as someone you wanted driving for you.
As it turned out, Al Green taught automotive studies at Hudson Valley Community College and was actually an engineer by degree. Not that having a car number with a fraction was unique, but his was: 3 1/7 is usually known as "pi" in the formula a = [pi x r] squared [to determine the area of a circle. One source says "Mathematics A transcendental number, approximately 3.14159, represented by the symbol π, that expresses the ratio of the circumference to the diameter of a circle and appears as a constant in many mathematical expressions." What's more, while you can take most fractions or mixed numbers and convert them to a decimal, mathematicians haven't been able to do that with pi, the decimal of which ranges out over a million places, without rounding off. Only an engineer would use that for a race car number.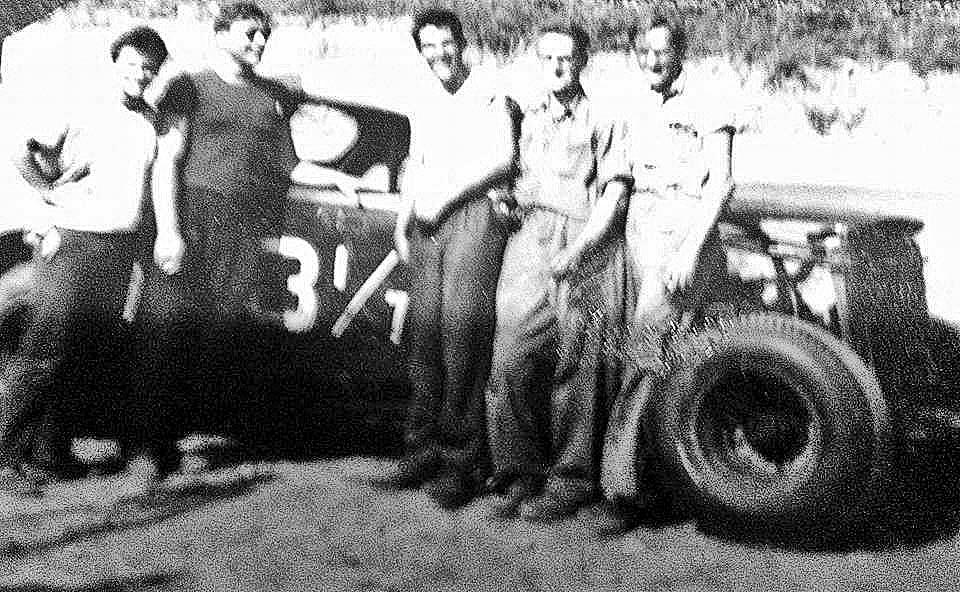 Courtesy of Sam Barlow
This blurry old photo shows Pop Green [probably 2nd from right] with
driver Joe Messina [left] and the crew. Below - Messina, with either that
same car or another – this time in white. Same big buck graphics.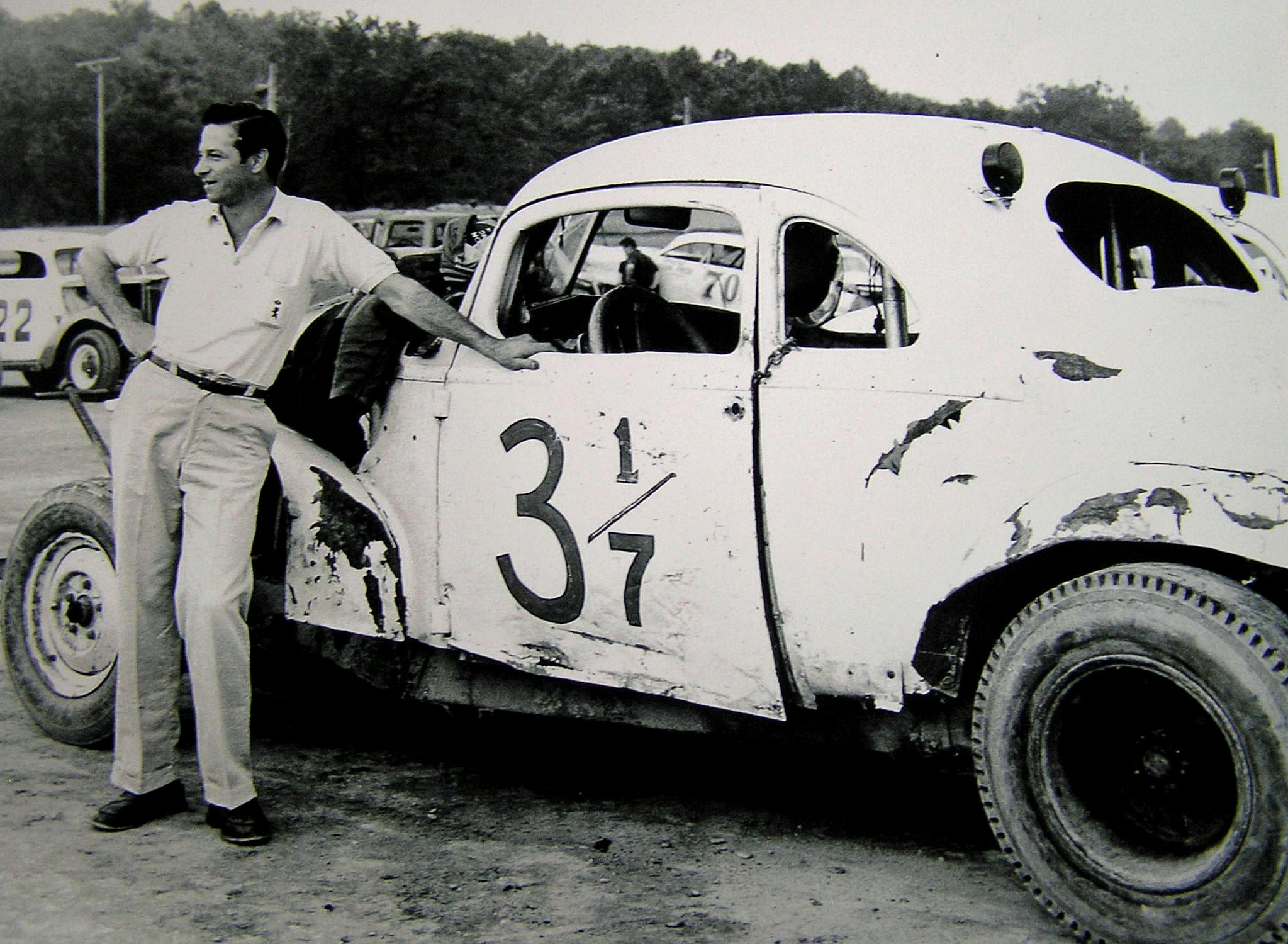 Courtesy of Ken Gypson
Older guys like to stand around places like reunions or the Saratoga Auto Museum's Lost Speedways conference and talk about how Pop Green would be able to grab direct hold of the ends of spark plug wires with the car running. One man spoke of how Green once told a mechanic which particular wires had the wrong current running through them by feeling it.
Gary Cross knew Green better than many people. He said that, at one point, Green was working on a design to make an engine from a 6-71 GMC supercharger. Cross added that a person could have quite a book of design ideas for racing just from collecting paper dinner napkins at race track annual dinners because so much would be discussed among men like Pop and others like him. Green was so adept he could actually take aluminum form salvaged elevator cable pulleys [apparently an alloy especially fitted to the task] and build his own quick change rear ends.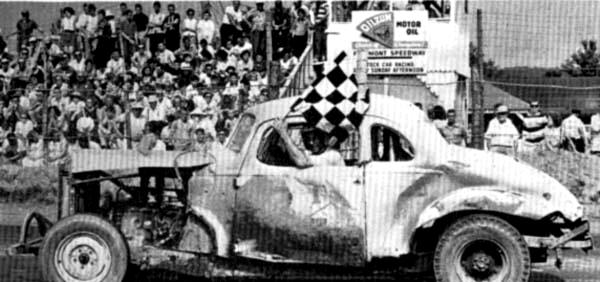 Bob Frazier Photo Courtesy of Ed Fabian
Messina, with the white car, winning a heat the day he threw
the wheel over the fence to the left of the crowd you see in the
background at Fairmont. Below – Joe Messina was always
a Hudson man. This another car he drove at Pine Bowl.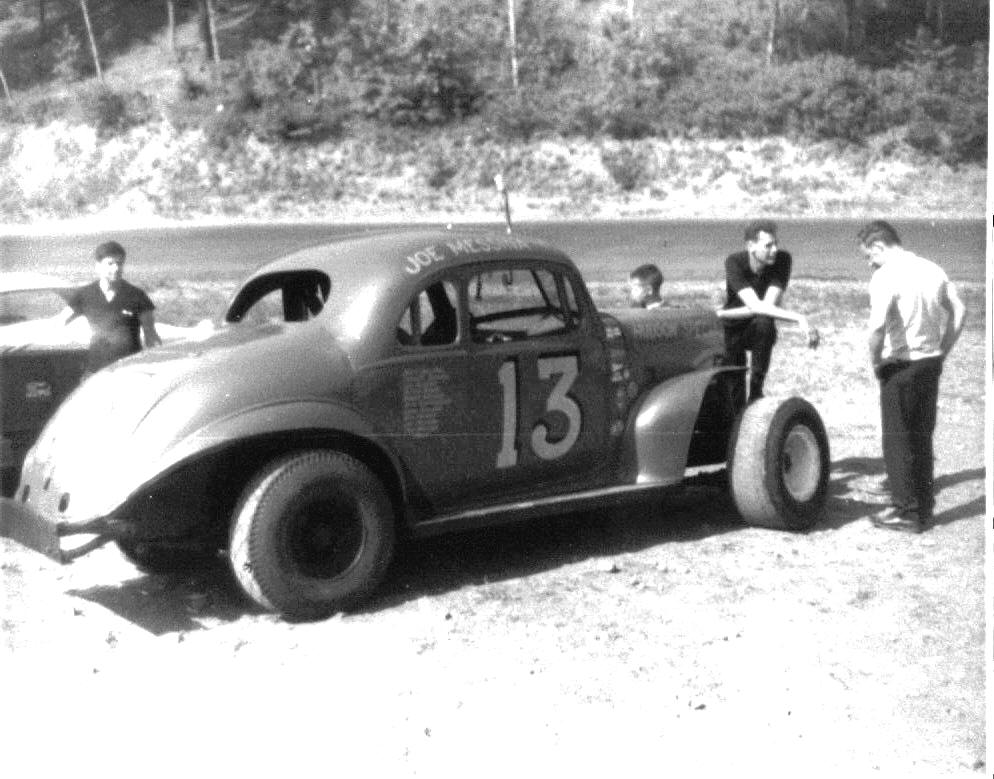 Ladabouche Collection
I saw the Green car only once – at the old Fairmont Speedway in Fair Haven, VT around 1963. The car [or that version] was, by then white but it still looked rough and had that same neat but homemade lettering on the sides, Messina was running a good race with it when one of the large racing wheels came off the outside front, bounced, went over the catch fence, landed so clear to a bay carriage that it moved it, and continued on into a parking lot, damgaing cars. I recently told Messina about the baby carriage part. He didn't know and was quite shaken to hear it.
Al Green cars seemed to run all over – the Pine Bowl, Lebanon Valley, and other tracks in what I would call the greater Troy, NY area. After a while you didn't hear about the cars any more. Messina went on to drive for the rapidly – rising Ken Tremont 115 team. Hudsons, with their fast but finicky engines disappeared from the racing scene. I have no idea what happened to Green or when; but, he certainly made his mark while he was around.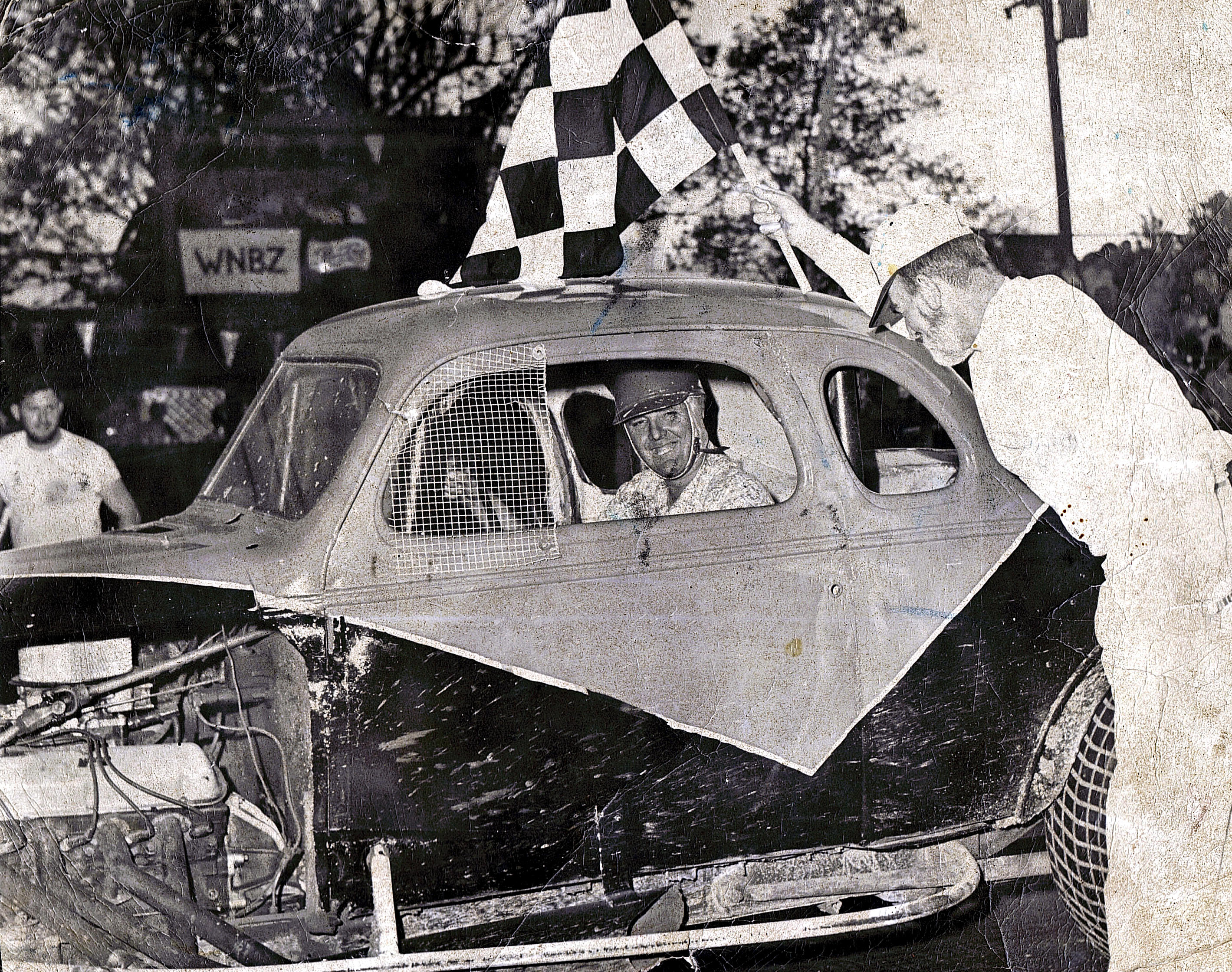 Jack Peterson Collection
A victory at Saranac lake Speedway with one of the Shirley
Wallace 1 NY's. That is Jackie Peterson at the wheel and the
flagger is Art Prairie, an old sprint car rival of Jack's.
Another New York car owner who was a tough act to follow was Jay, NY's Shirley Wallace. I am sure with that family moniker, he had his share of fights in schools [kinda like a boy named Sue]; although, I also know there was a Washington Post sports writer with the same first name. Shirley Wallace was a skilled and imaginative fabricator and machinist. He worked for Arto Monaco at the local attraction The Land of Make Believe, a destination to take the kids back in the '50's through possibly the '80's.
The Land of Make Believe was a fun venue, loaded with rides and other attractions that a kid of that era would not see except maybe on television. Almost 100% of those little rides and other displays were made – either part or in their entirety – by Shirley Wallace. So, when he came to becoming a race car owner – either in the early 1960's or the late 1950's, he was able to build almost everything himself [and for much less than the average car builder].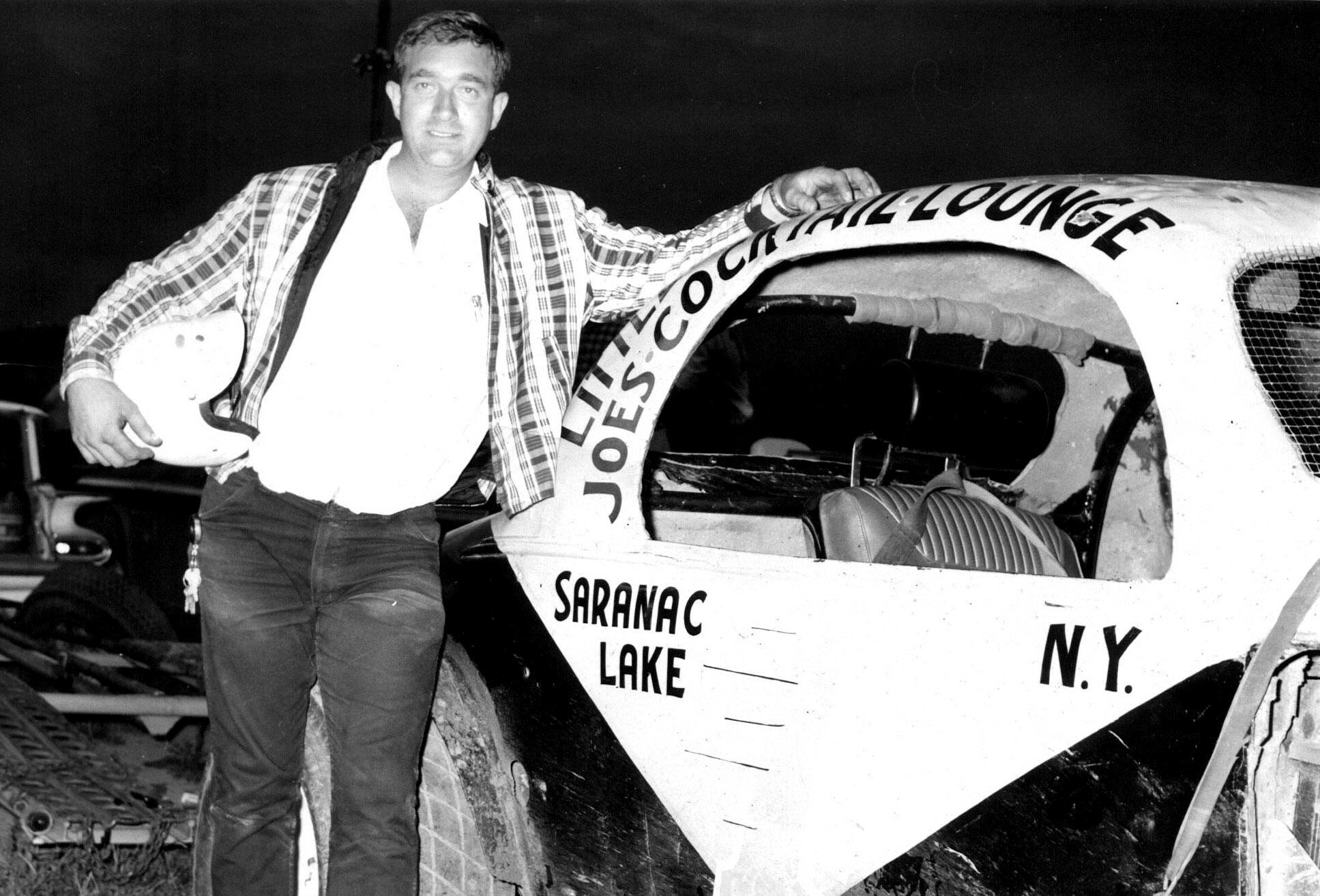 Bob Frazier Photo Courtesy of Norm Vadnais
Charlie Draper poses with Shirley Wallace's three window coupe at
Fairmont Speedway around 1965. Draper was adept at jumping
out front in the features and hanging onto the lead well into
the race before the bigger power would catch up.
Wallace's car usually ran the number 1NY. He ran the nearby Saranac Lake Speedway, as well as Airborne Speedway, Otter Creek Speedway, Fort Covington Speedway [where he had a track title], Fairmont Speedway, and a few others. Wallace had a number of good drivers including Jackie Peterson, Charlie Draper, Don Scarborough, Wes Moody, and others. He wasn't going to go on many major win streaks with the budget he had to race with, but his cars were always factors at any track when they held up.
Glens Falls – based Allie Swears was perhaps the ultimate small – time New York car owner who was able to make a splash far bigger than the size of his racing bank account. The diminutive Swears fielded #51 cars most of the time, concentrating on NASCAR sportsman racing around Fonda, Airborne, Saranac Lake, and other local venues that ran that class. However, Swears also tackled the big time [on a small scale] when he would prepare a 1955 Chevrolet Permatex car and make the trip to Speed Weeks for at least two seasons that I know of.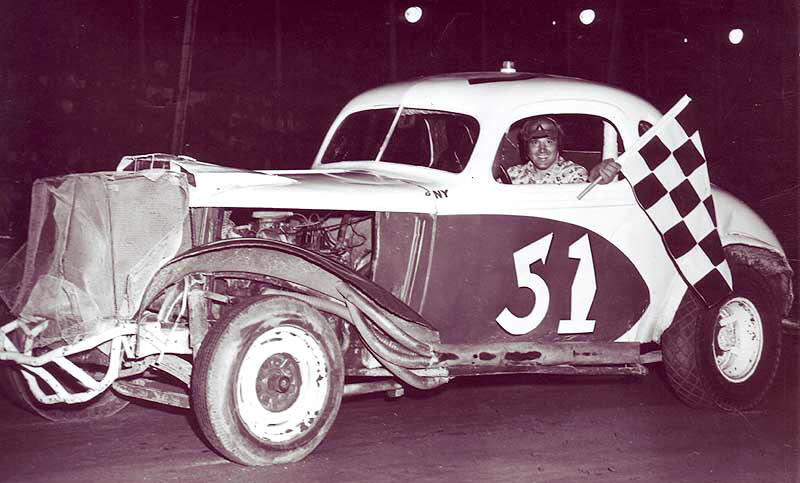 Courtesy of Mike Russo
Bob Bruno was one of the first drivers of the Swears 51's. He managed
more results with the equipment than most others. Below - A later version
of the Swears 51 at Fairmont, about an hour before Nelson Moore put
it out of its misery. [Below that]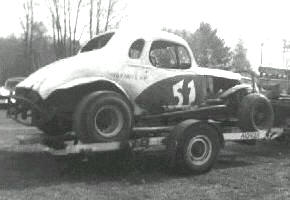 Ladabouche Photos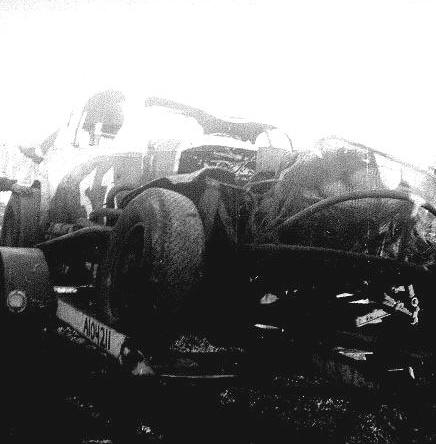 The Swears sportsman coupe, like the other two owners, sported homemade lettering was not always the last word in body beauty. But the car ran well in the hands of Plattsburgh area driver Bob Bruno both at Airborne and Fonda. Swears also used driver Nelson Moore frequently with local racing. Daytona was another thing entirely. Swears was supposed to run the modified/sportsman race there with Bruno but the school district Bob worked for would not allow him to miss work; so, Allie ended up fielding the car for 1961 NASCAR National Sportsman co – Champion Dick Nephew for at least two years.
The Swears Daytona car was not much to look at, although Nephew once said it performed fine on the big track. The red and white '55 Chevy sported rust holes around the headlight areas, but it performed as well as many of the higher dollar competition from Down South. That was actually an era when many Northeastern teams went to those races and accounted very respectably. Nephew would have run in some of the same events as Bill Wimble [the man with whom he tied in 1961], Jean – Paul Cabana from Quebec, Jack Dubrul from Vermont, and Lockport, NY's Cam Gagliardi.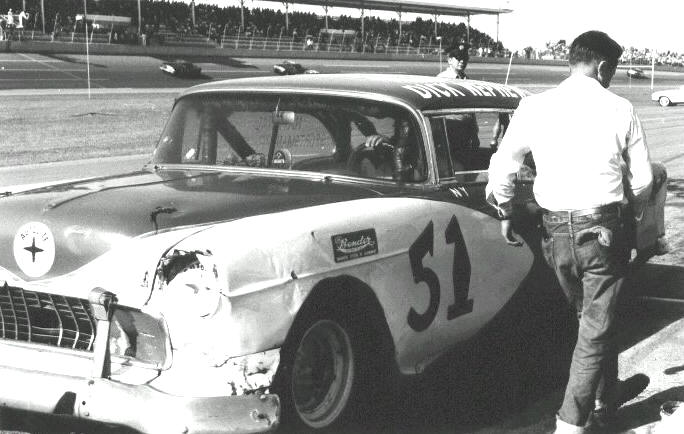 Courtesy of Gary Nephew
Dick Nephew in the Swears Daytona car around 1963. Below – A
newer version of that car.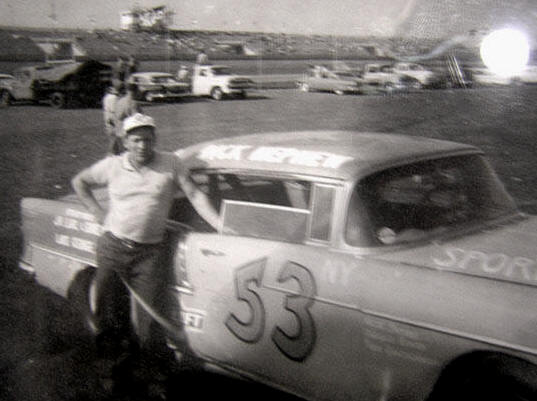 Courtesy of Gary Nephew
Much like Wallace, the Swears racing effort did not extend much beyond the 1960's. Racing was – even then – becoming much more a function of money spent – and he just didn't have it to blow. Today we see fewer and fewer of this kind of car owner. Even the family operations often have [or at least spend] large amount of money to compete for what is certainly, proportionally much smaller purses than what teams did years before. If anyone is racing for a living any more, it is because they have some million+ dollar yearly sponsor keeping them propped up. Al Green, Allie Swears, and Shirley Wallace were fortunate to field cars when they did, you don't go to the junkyard any more for your parts.
Please email me if you have any photos to lend me or information and corrections I could benefit from. Please do not submit anything you are not willing to allow me to use on my website - and thanks. Email is: wladabou@comcast.net . For those who still don't like computers - my regular address is: Bill Ladabouche, 23 York Street,Swanton, Vermont 05488.
AS ALWAYS, DON'T FORGET TO CHECK OUT THE REST OF MY WEBSITE
www.catamountstadium.com
Return to the Main Page
Return to the Main News Page
Return to the All Links Page
Return to the Weekly Blog Links Page