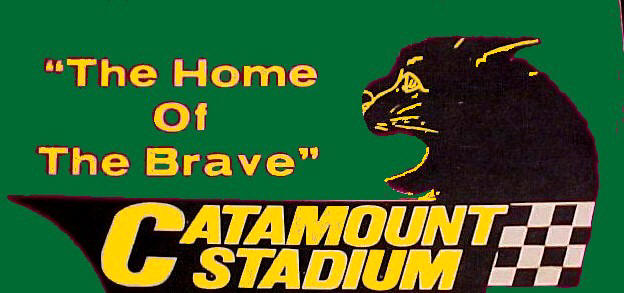 CATAMOUNT LAYOUTS OVER THE YEARS
I have done a number of pages with views of Catamount Stadium, but this one will just show the track, itself [which is becoming increasingly hard to see as the years wear on]. The shots range from one taken mere days after the track was paved to some from which you struggle to see the surviving vestiges of a speedway now more 30 years past its dismantling.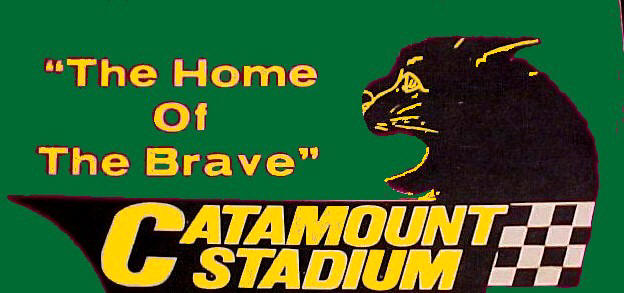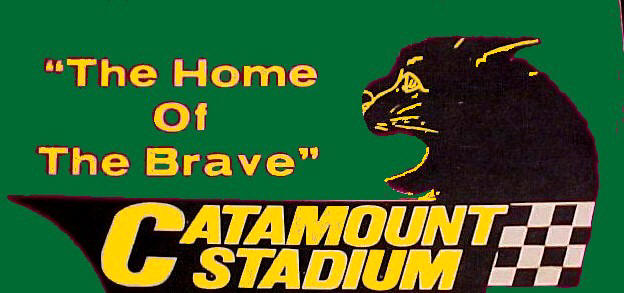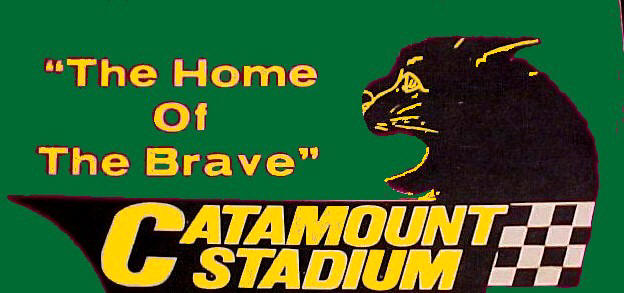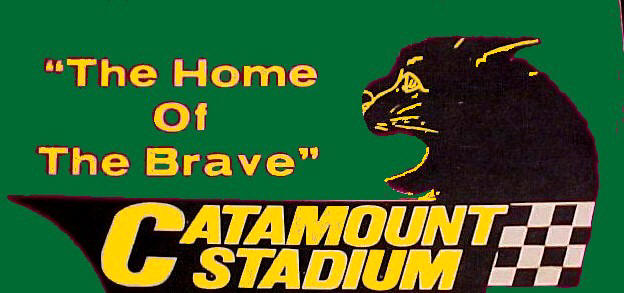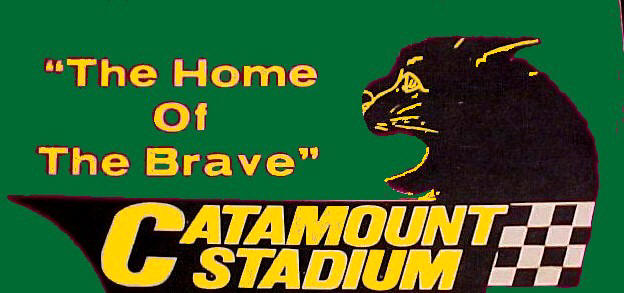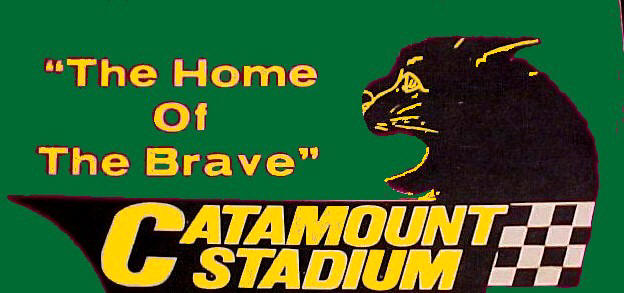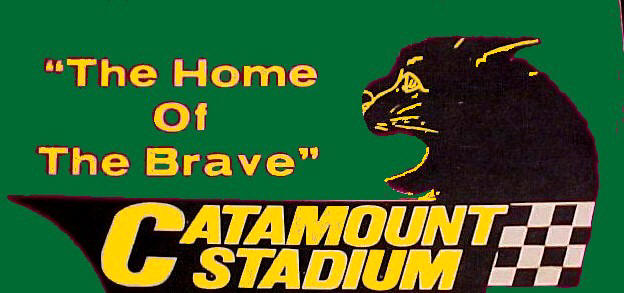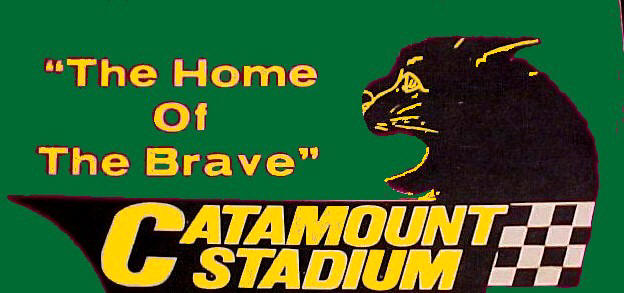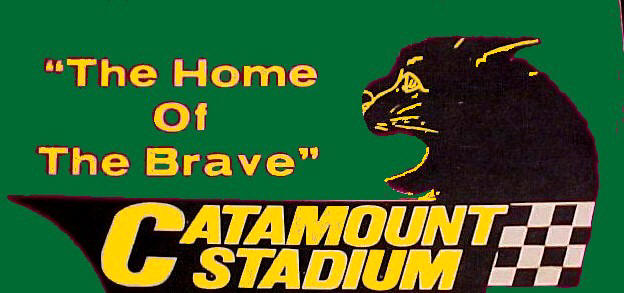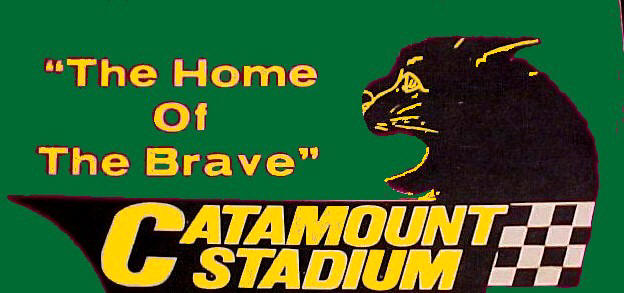 1961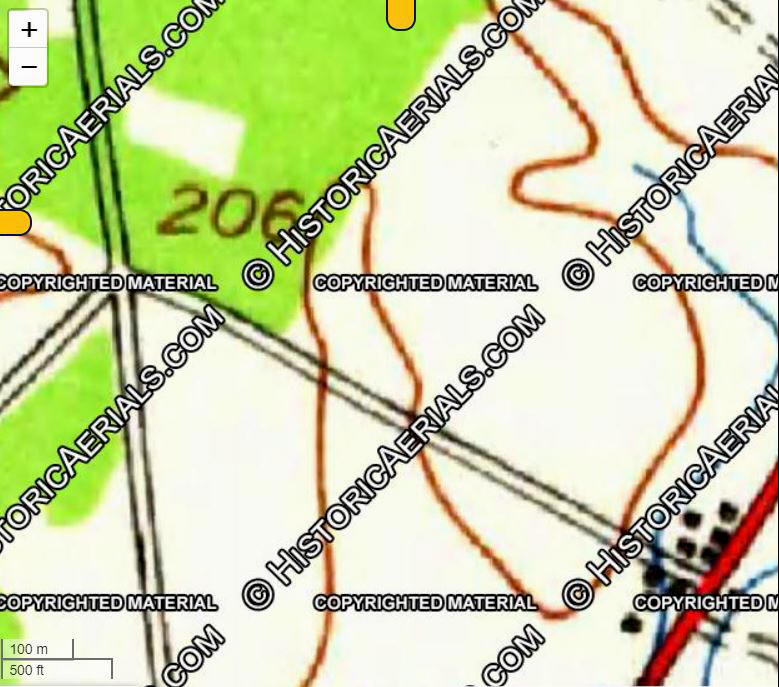 Historic Aerials.com
There were no aerial photographs of Chittenden county, so I used this 1961 topo map to show the site.
The track would sit to the lower right of that number 206, where it says Copyrighted Material.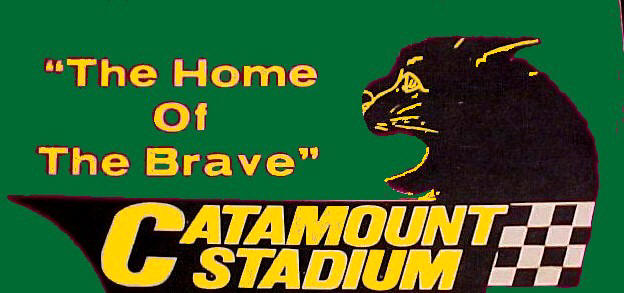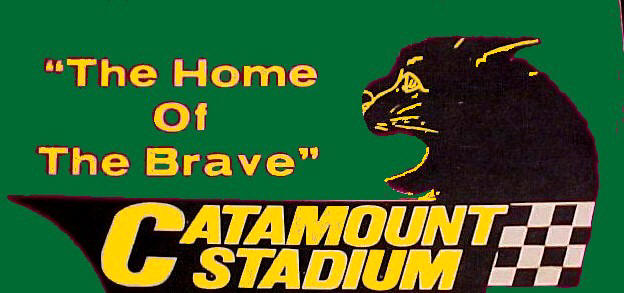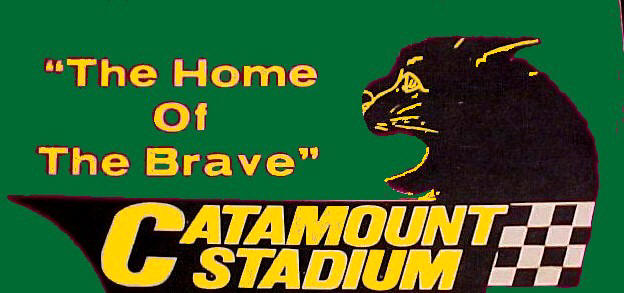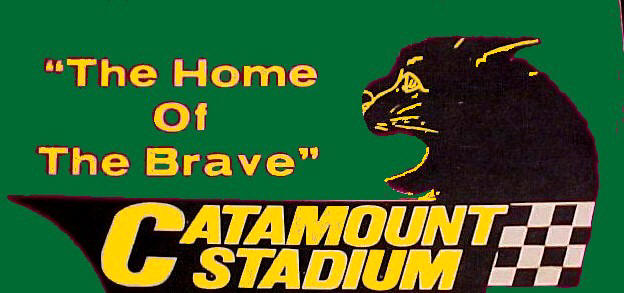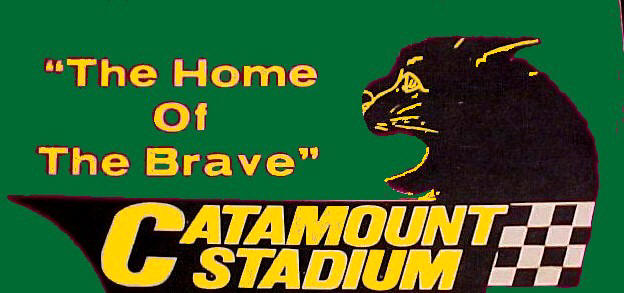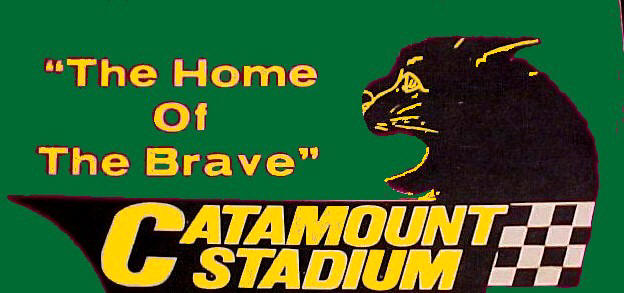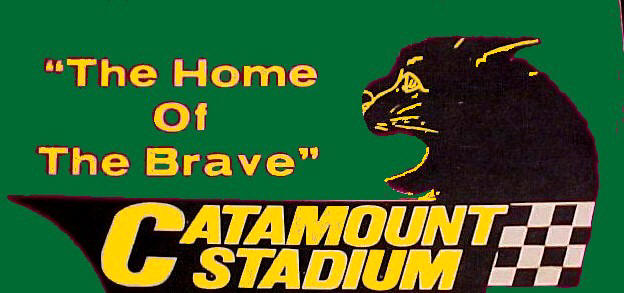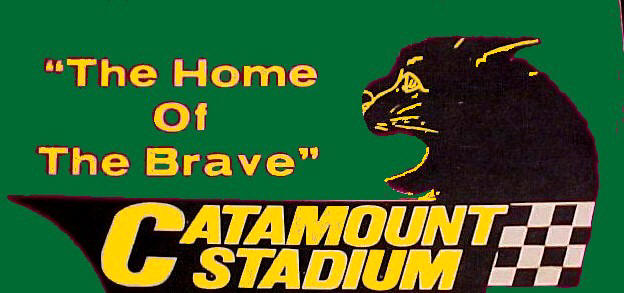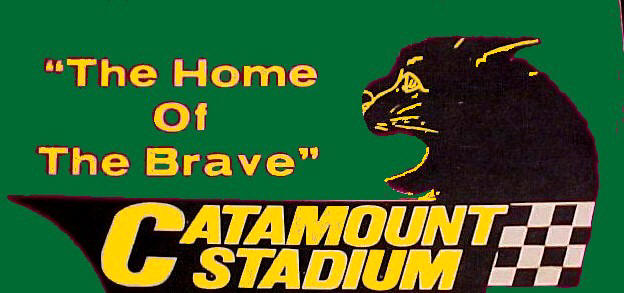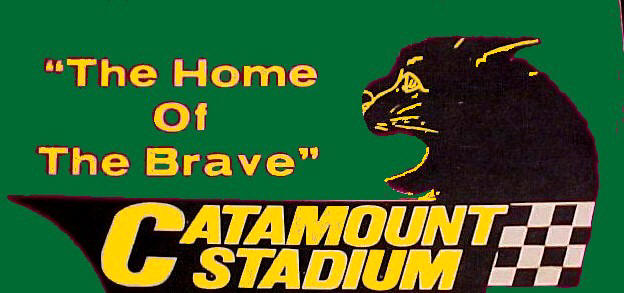 1965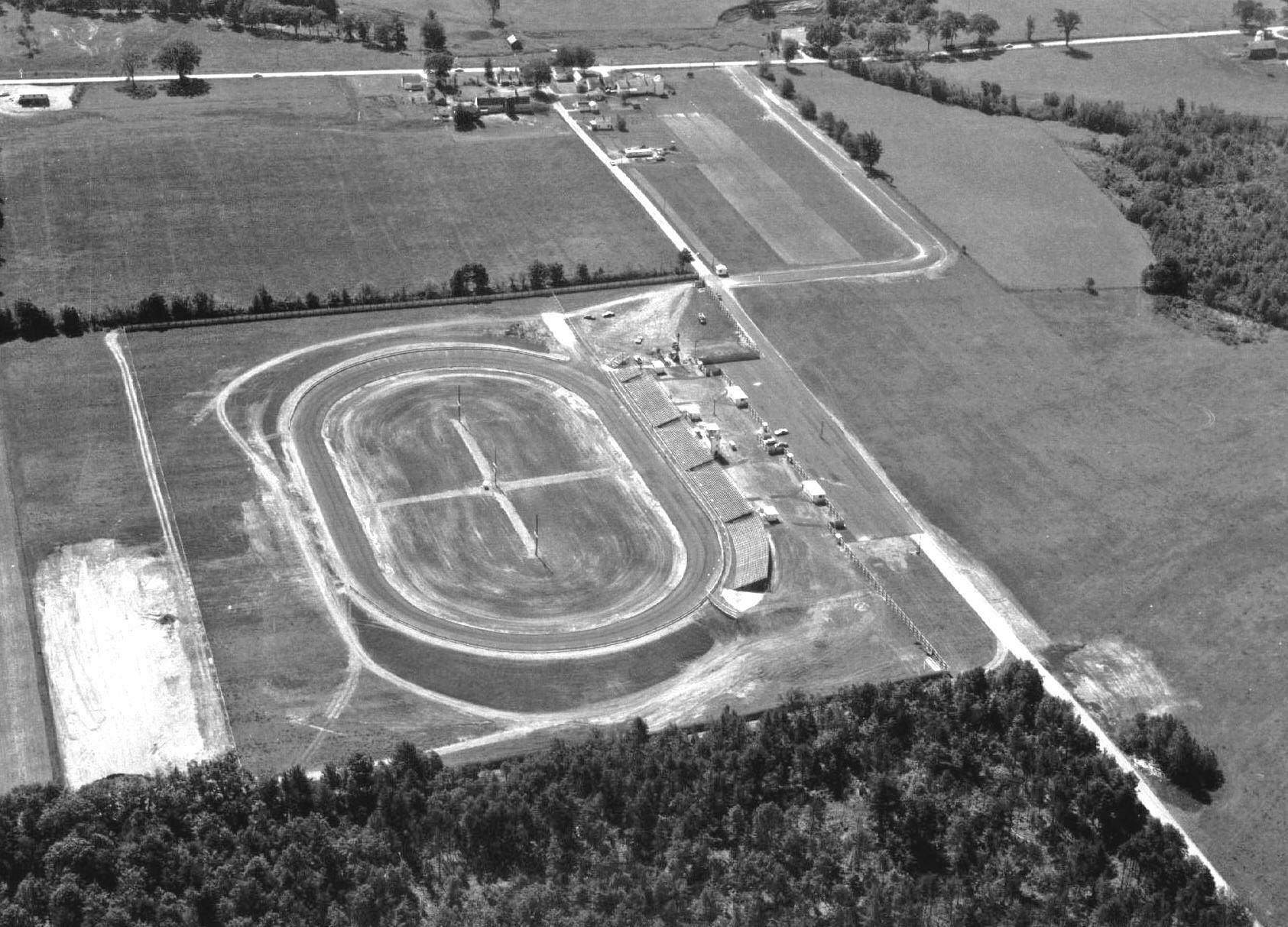 Source Unknown
This 1961 aerial photo seems to be taken [by plane] quite soon after the track was either completed
or very near to it. The X in the infield is likely from the planners' attempts to help the excavators
to make the oval as symmetrical as possible. Route 7 is above in the shot and the access road
we would all get used to using did not come as far up as it would later. The reason for the road
that runs beside the back stretch, to the left of the photo is not clear; that road would eventually
disappear.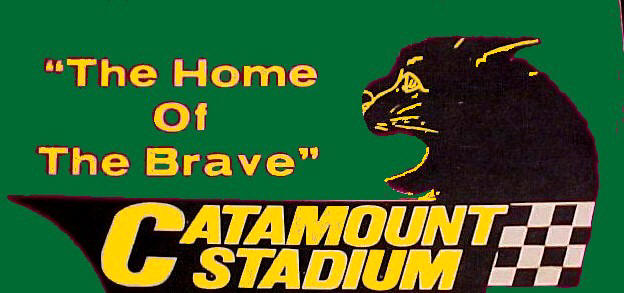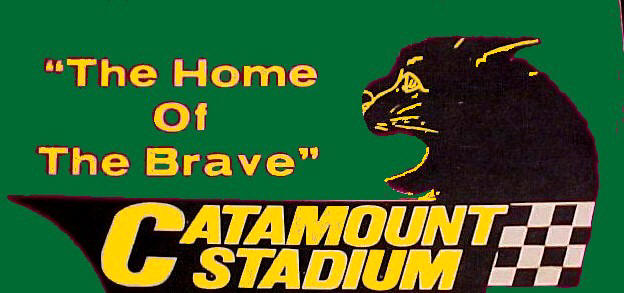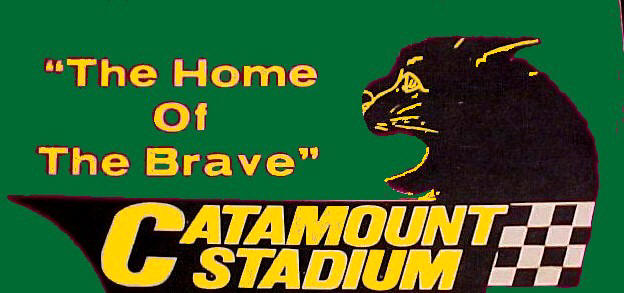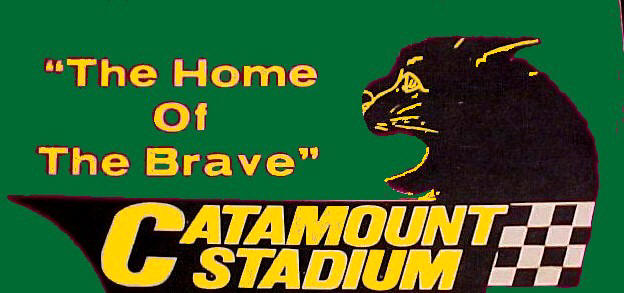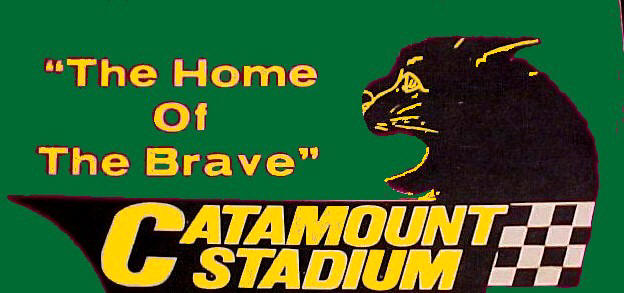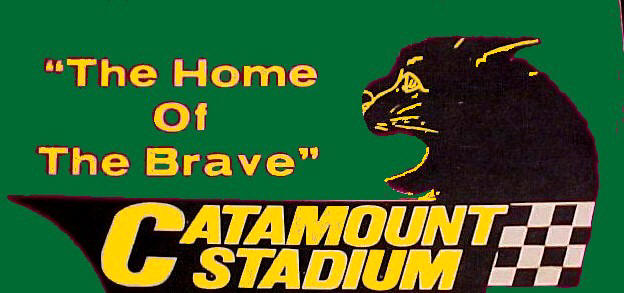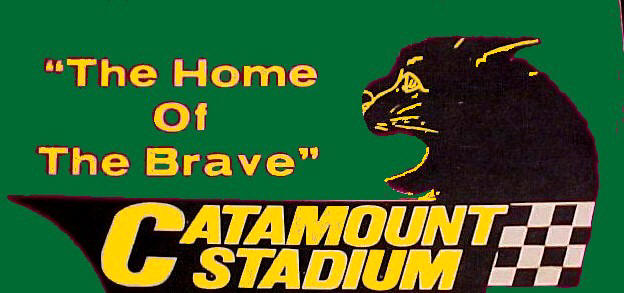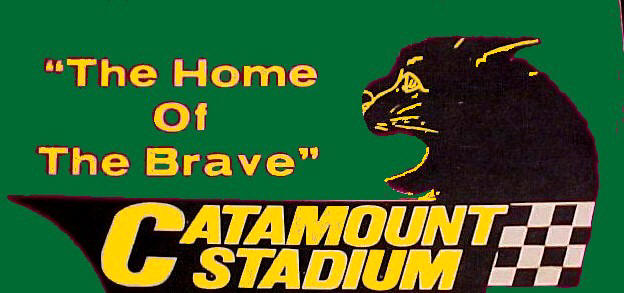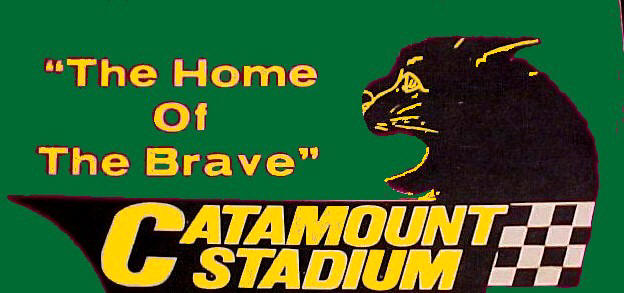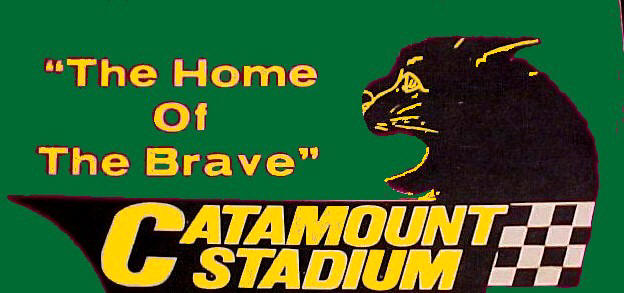 1971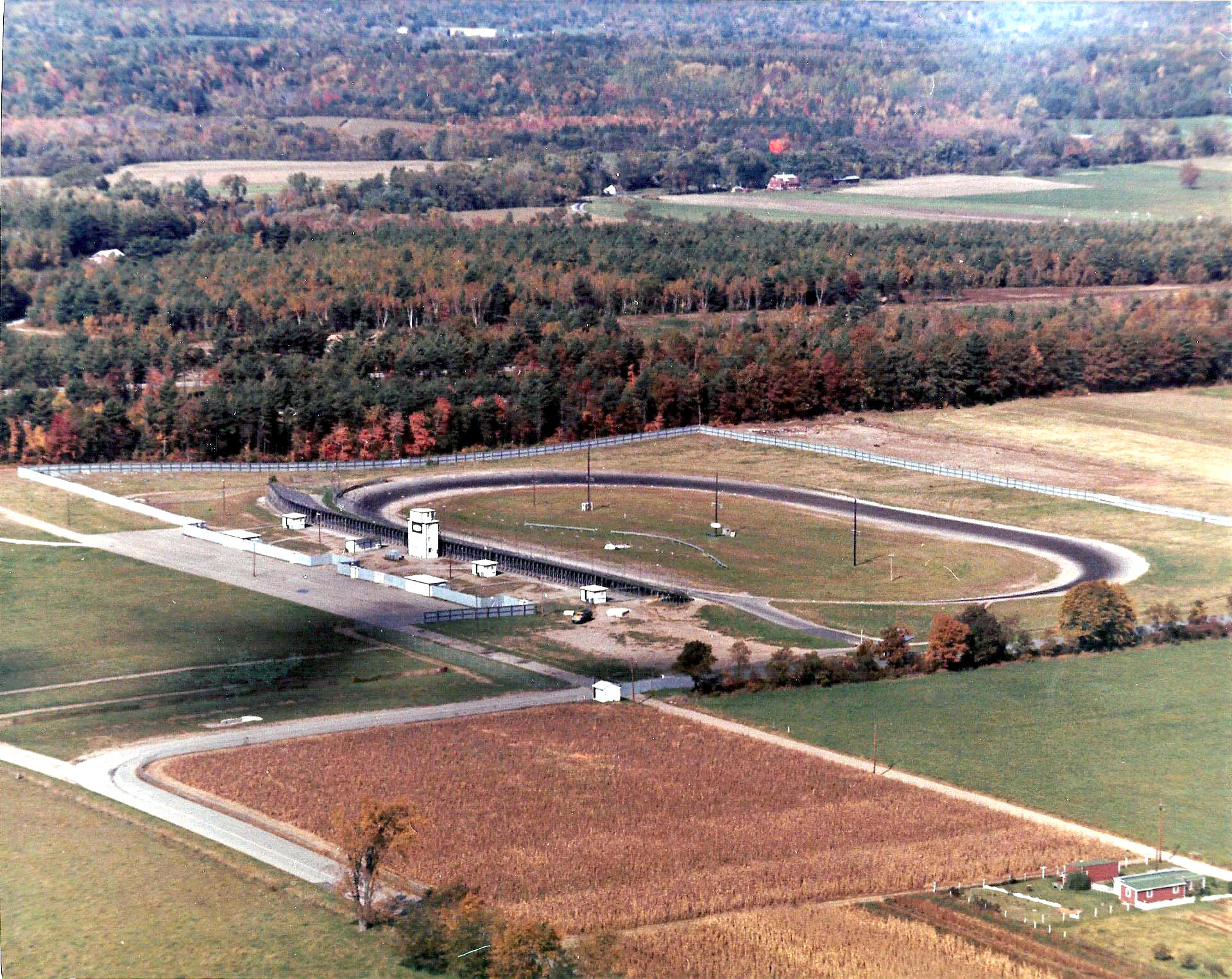 Source Unknown
This early 1970's aerial photo shows the facility about the same as the one above. The access road has
been extended farther and three little concession stands sit behind the bleachers that are still those
Squier bought from the LBJ inauguration parade. The road behind the backstretch has faded
away. The pits are almost entirely unpaved as yet.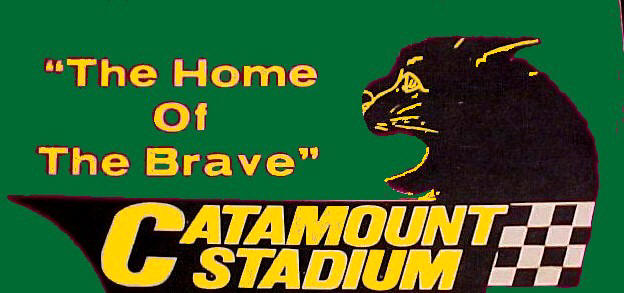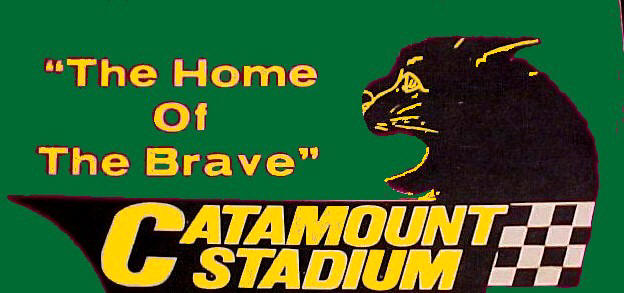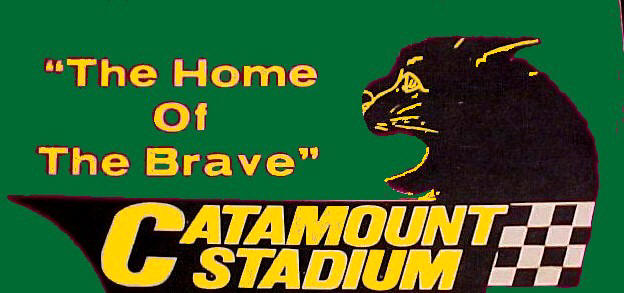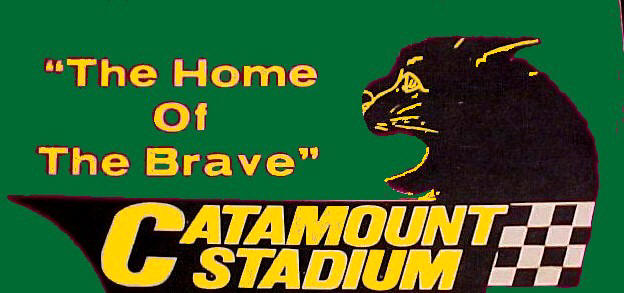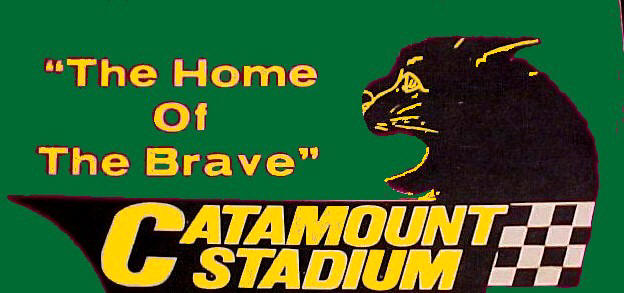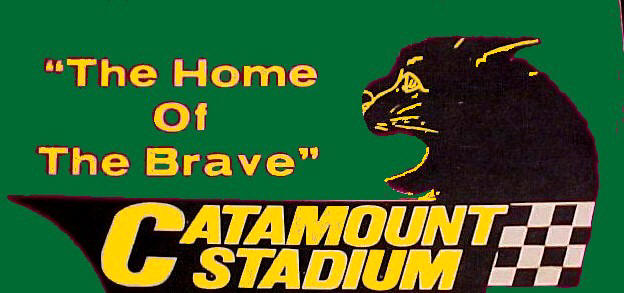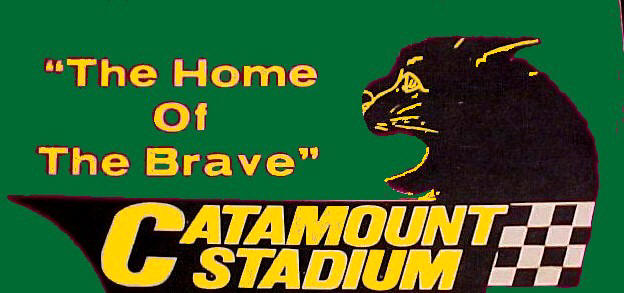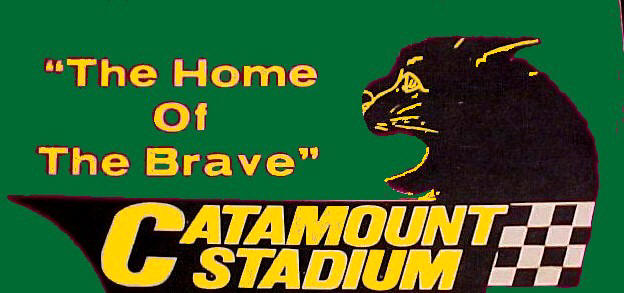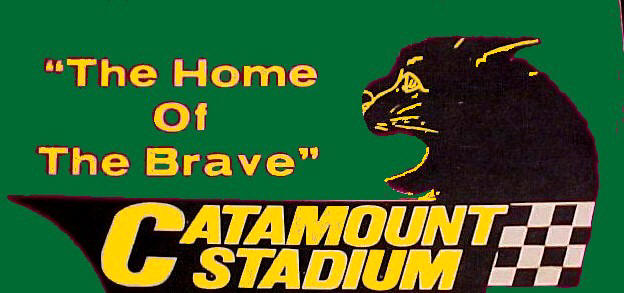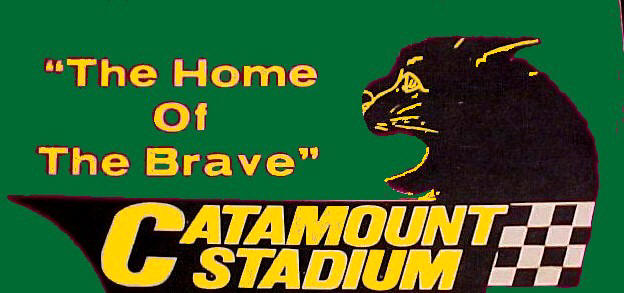 1973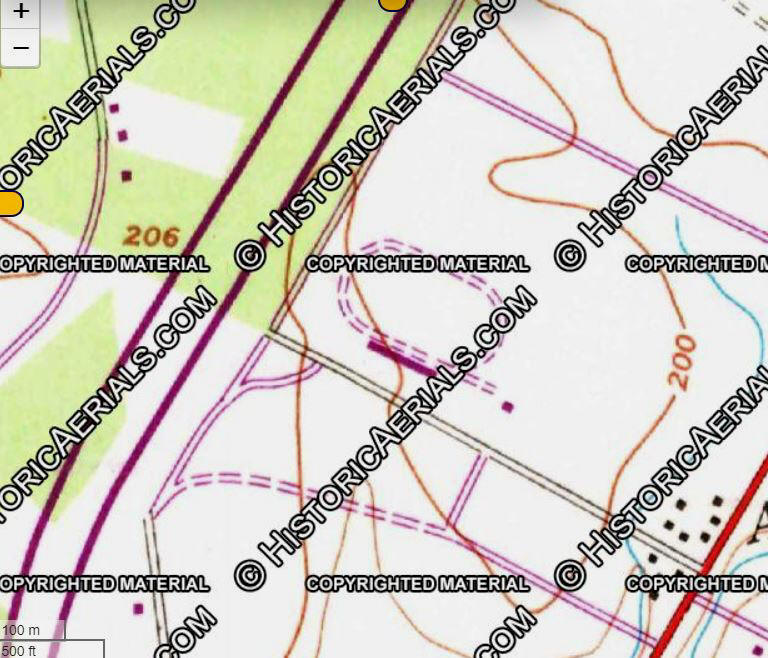 Historic Aerials.com
Finally, by 1973 topographical maps show Catamount on the site.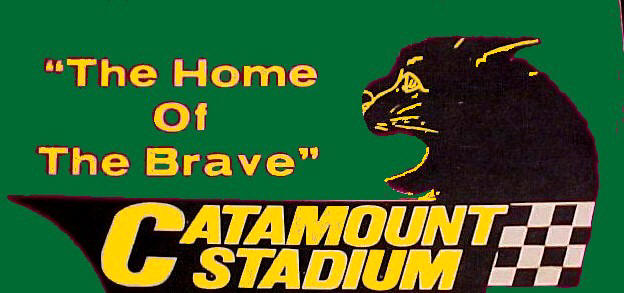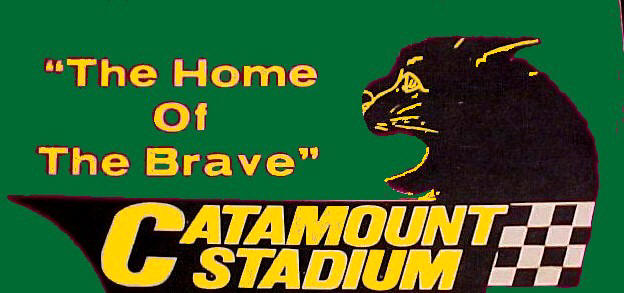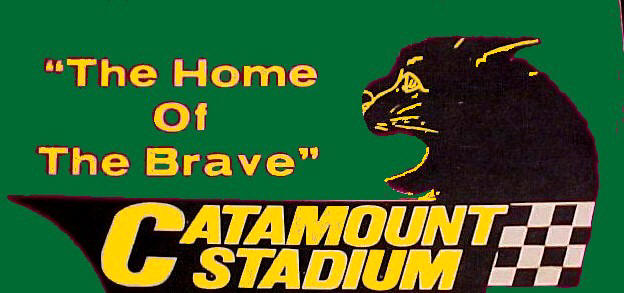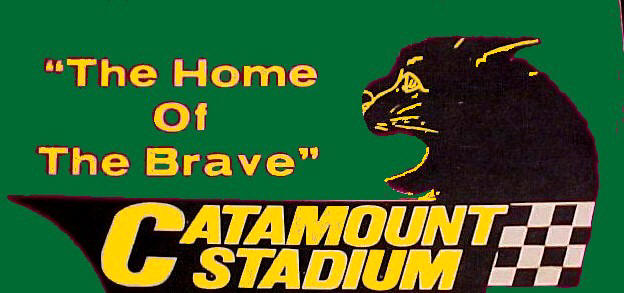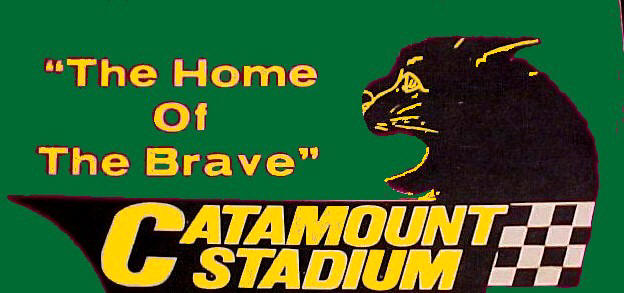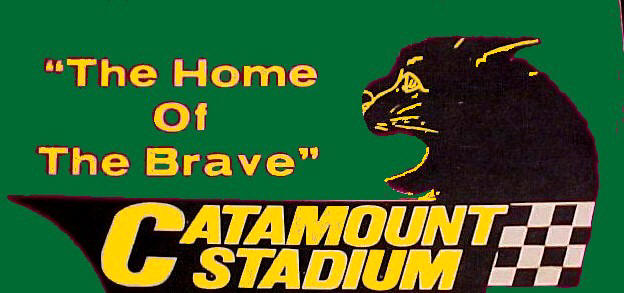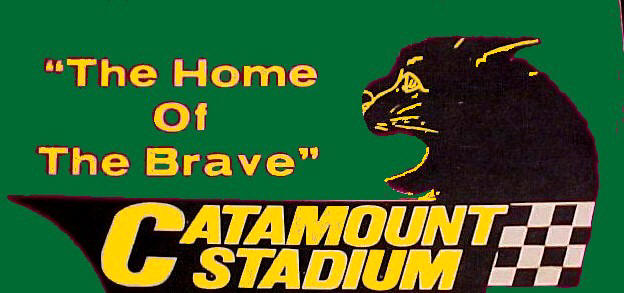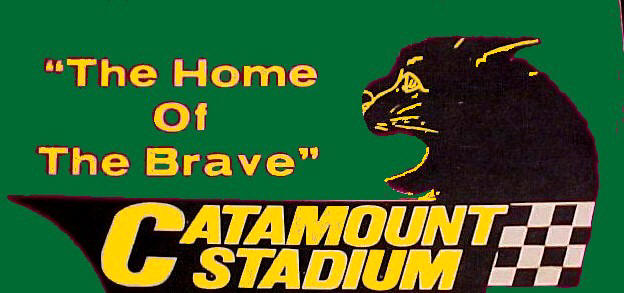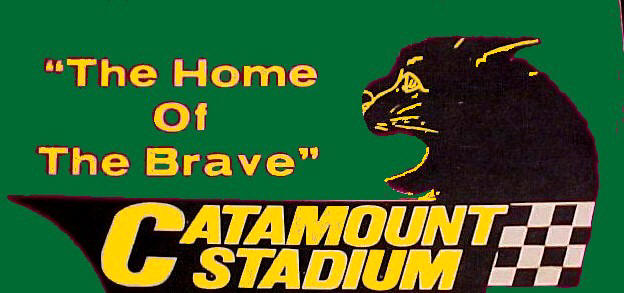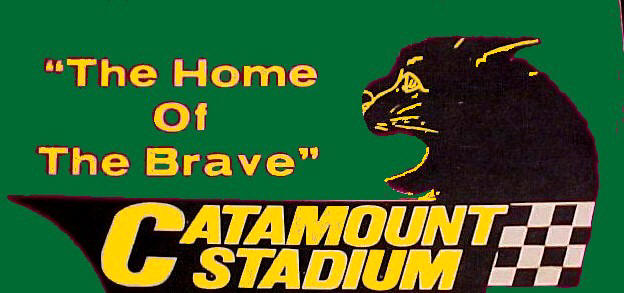 1984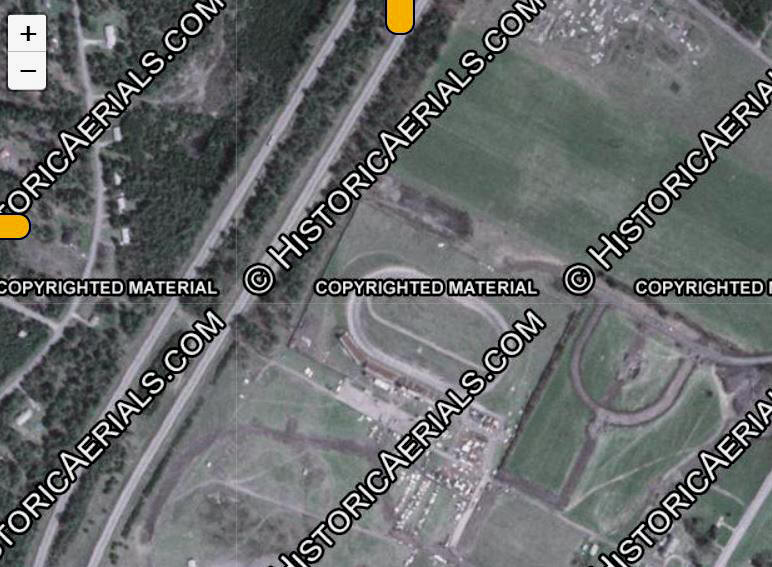 Historic Aerials.com
An aerial of Catamount appears in 1984, the first year one was taken of northern Vermont.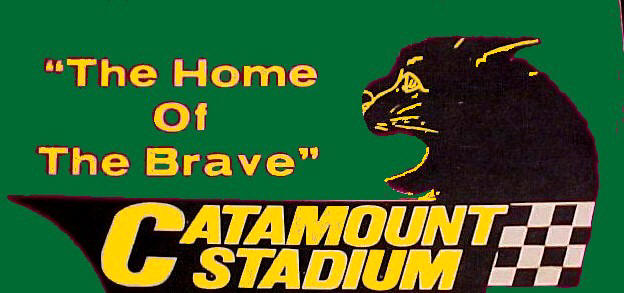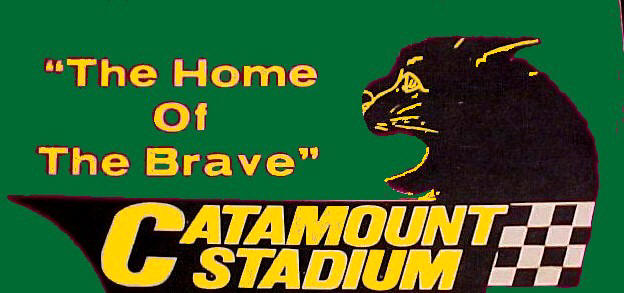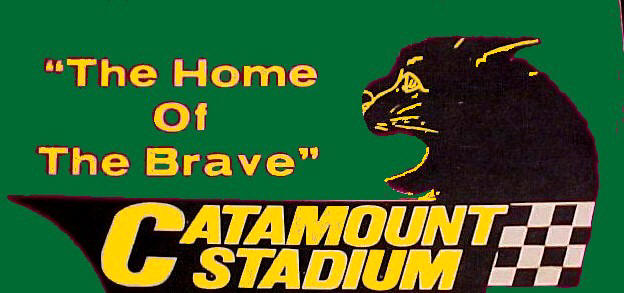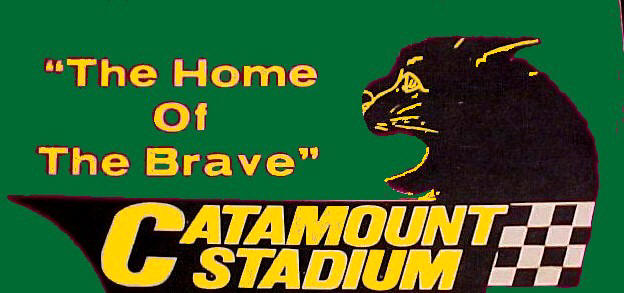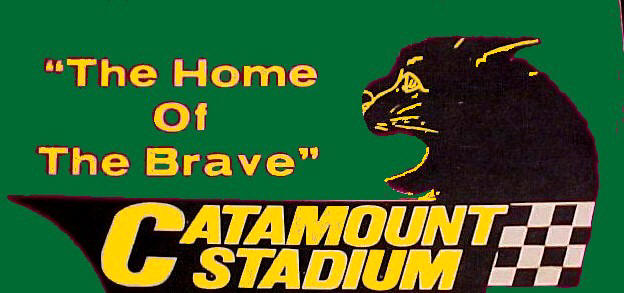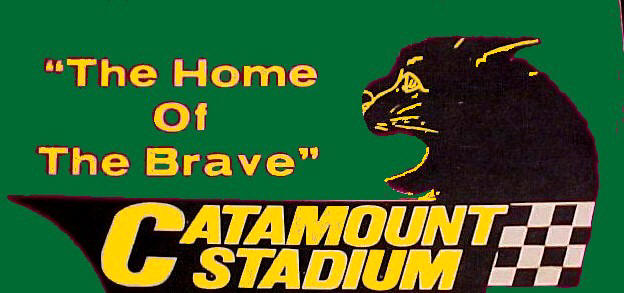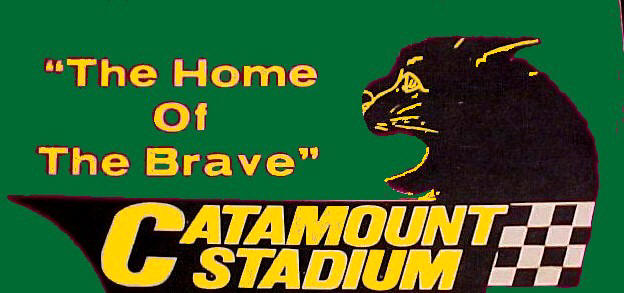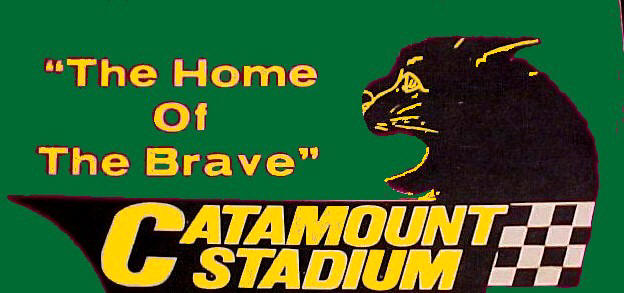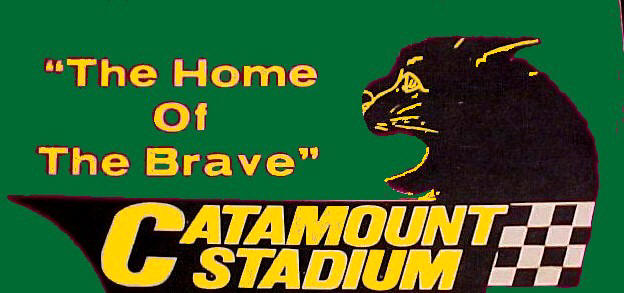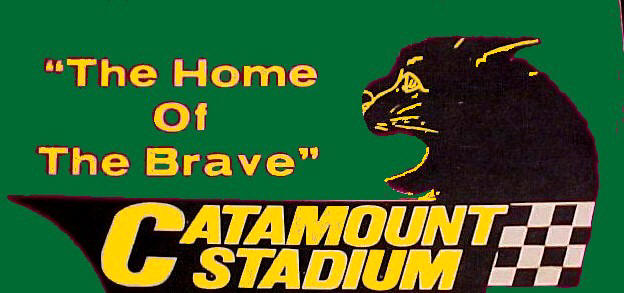 1985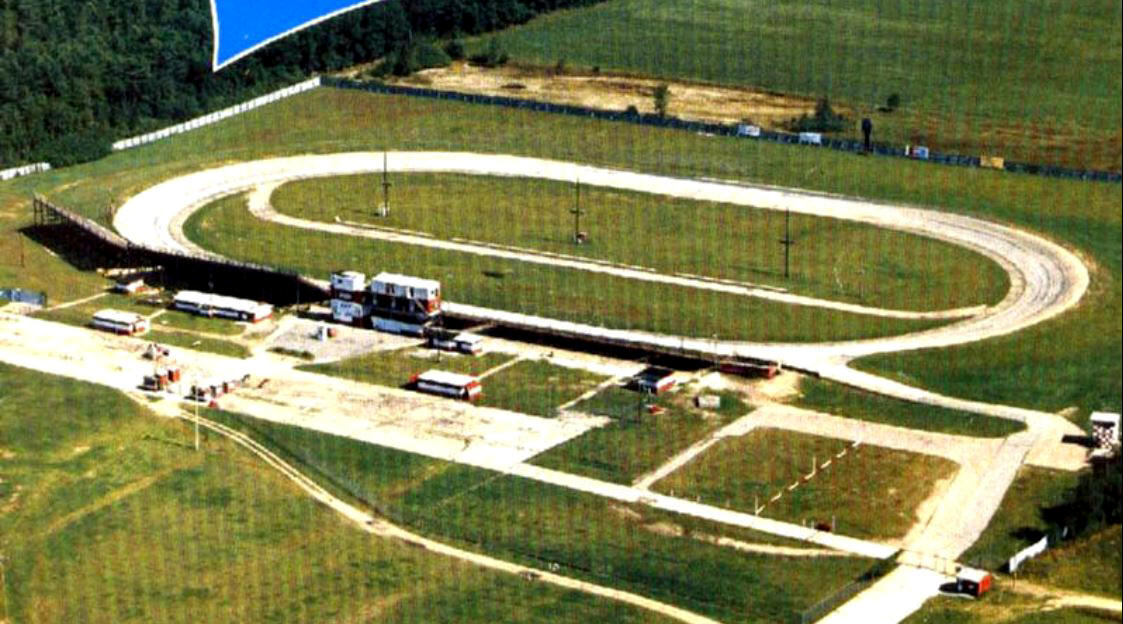 Source Unknown
1985 was pretty close to the high water mark for Catamount. The luxury suites, the higher grandstands, the scoreboard,
the concession area pavement that still exists today, and the pit road in the infield are all in evidence.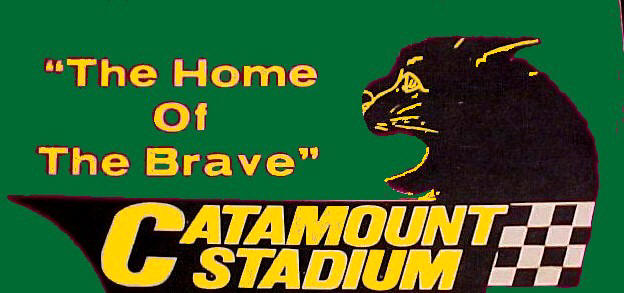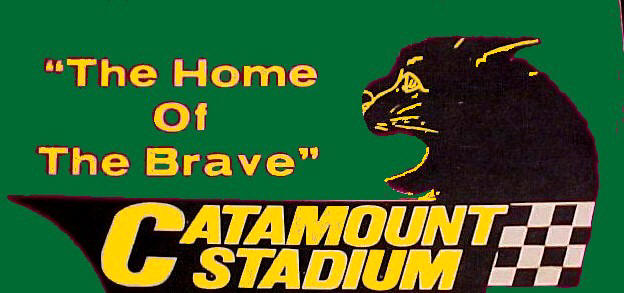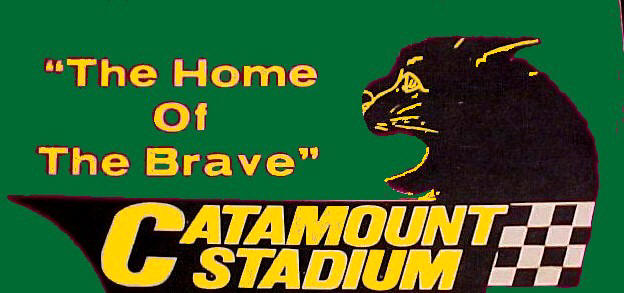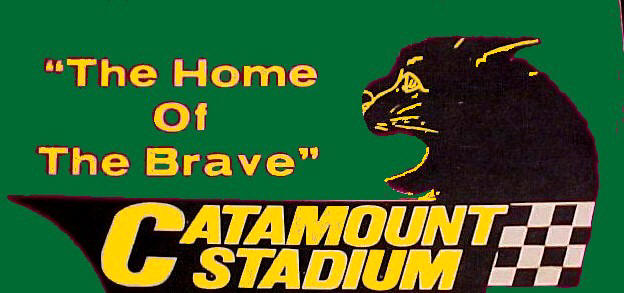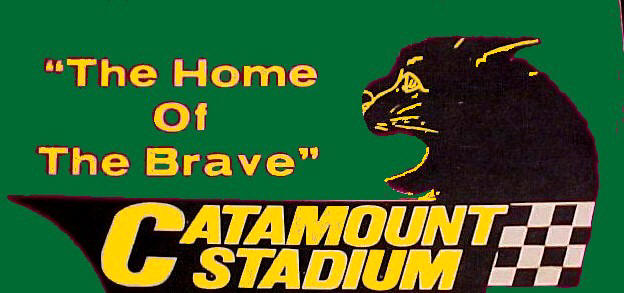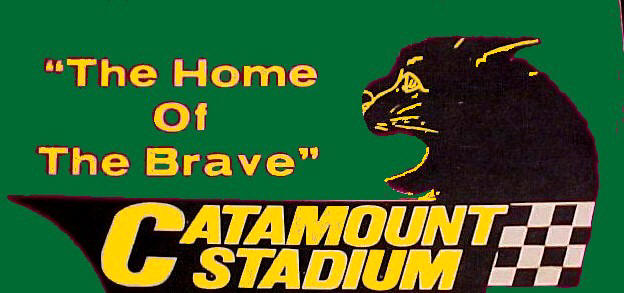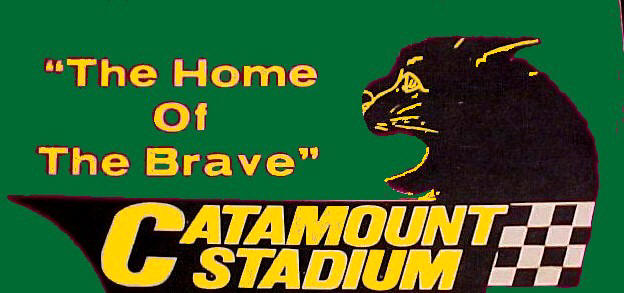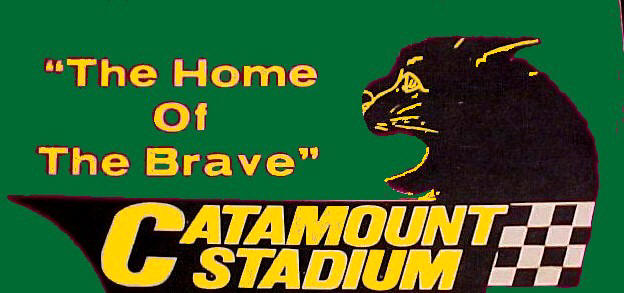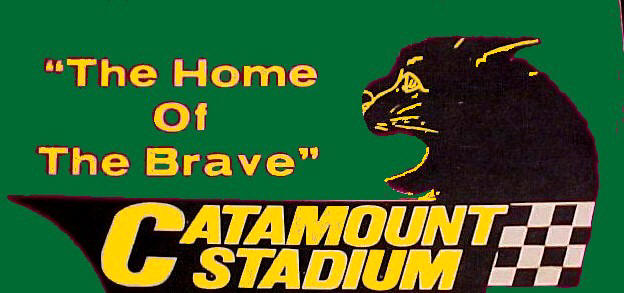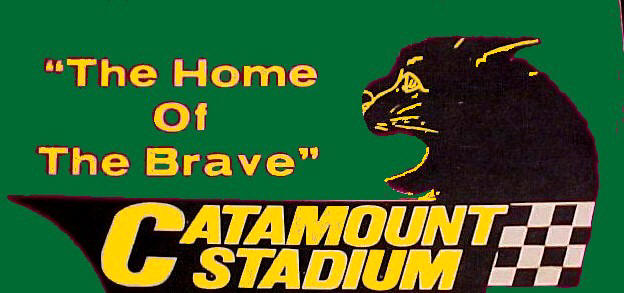 1987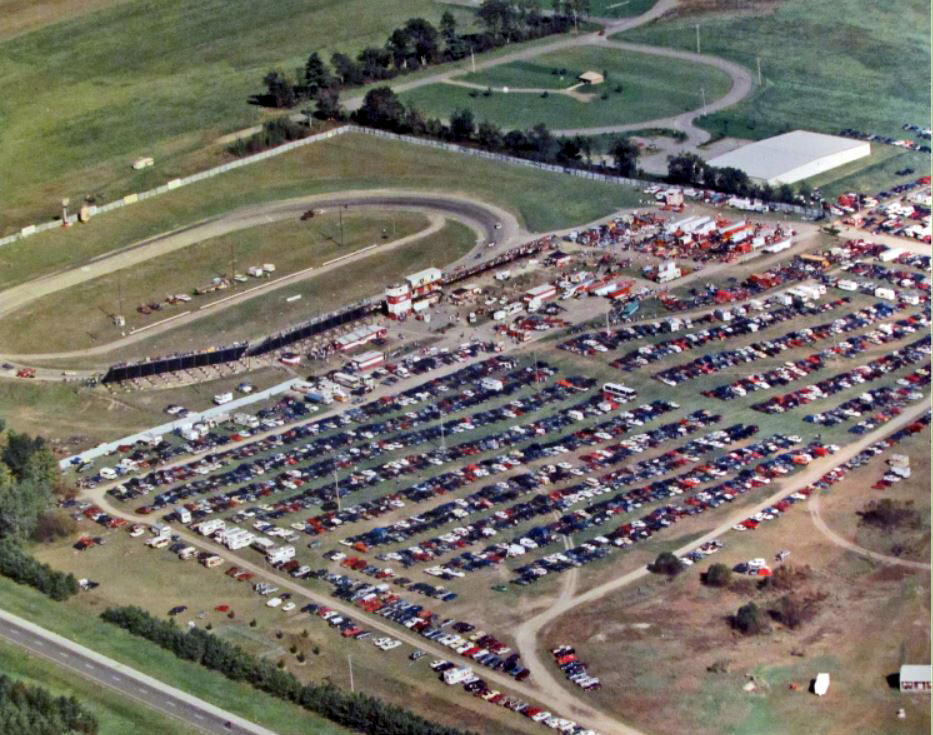 Leonard Parent Photos Courtesy of Allison Belisle, VT Historical Society
Also Provided by Mike Cain
An aerial of Catamount around 1987 shows the incursion of the industrial development
[the road and factory in upper right hand corner]. They surely couldn't complain about
the size of the crowd they attracted. This was the final race program.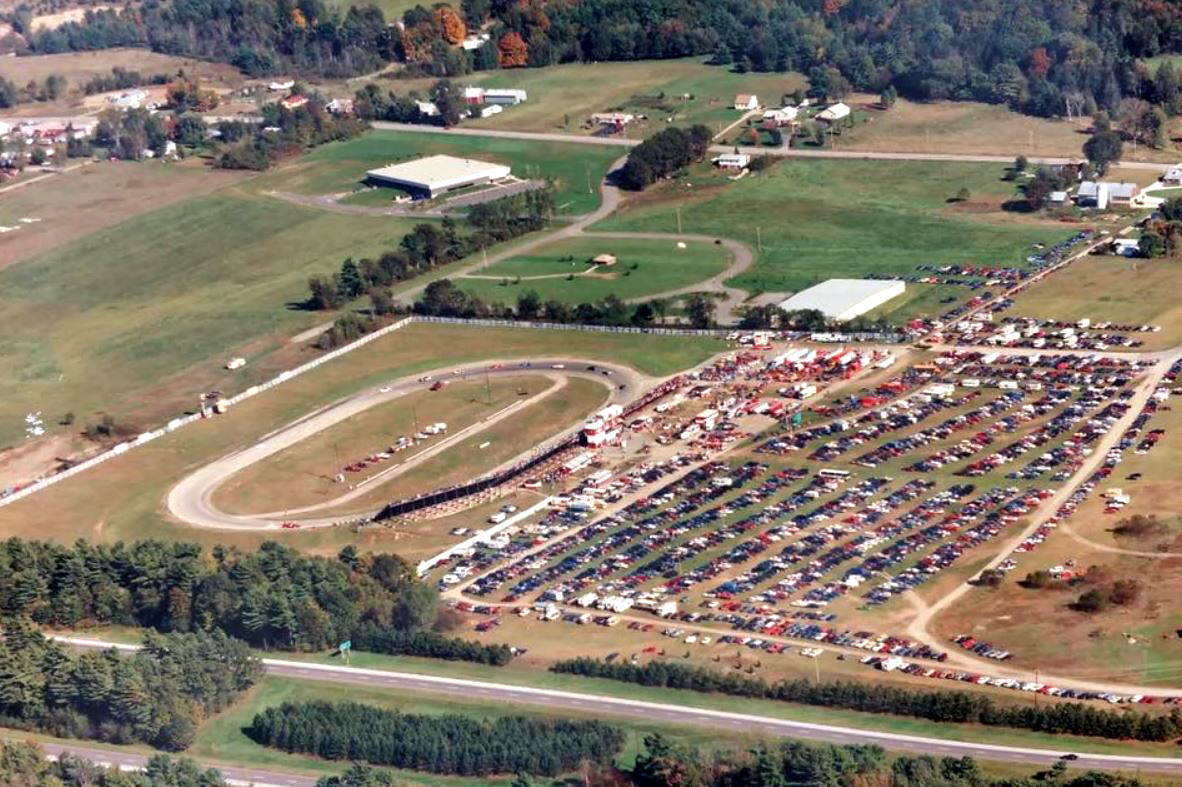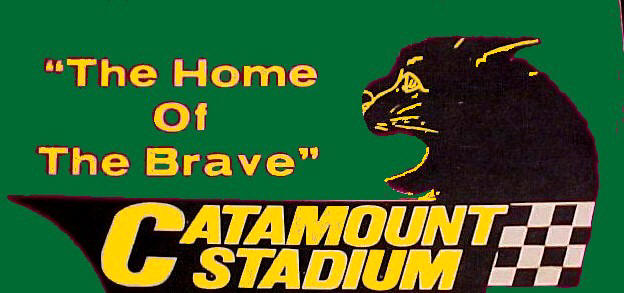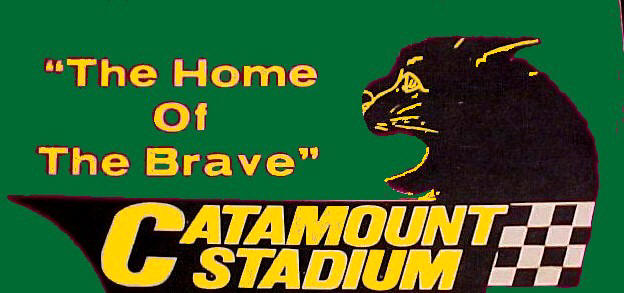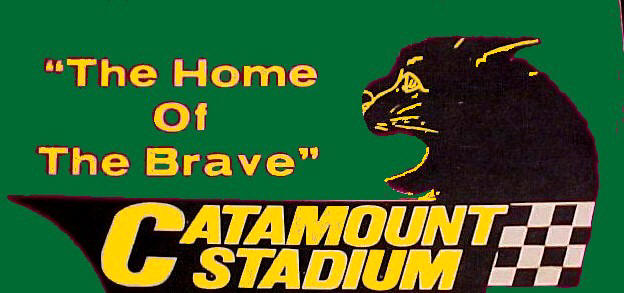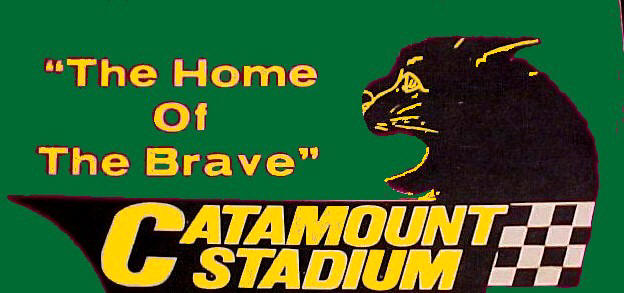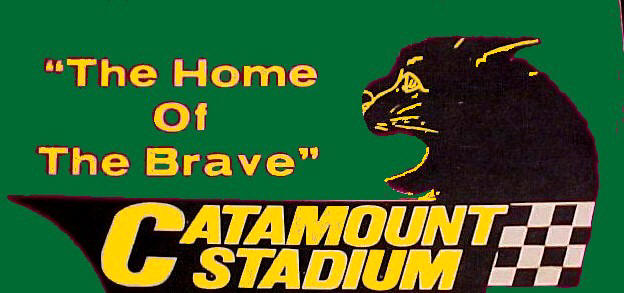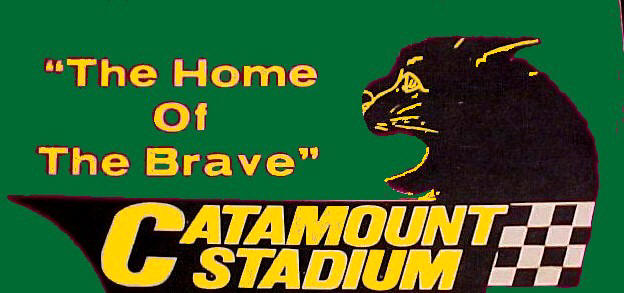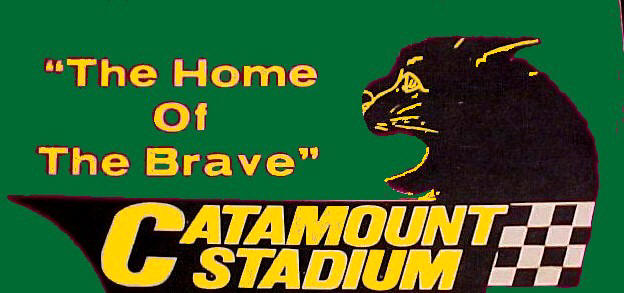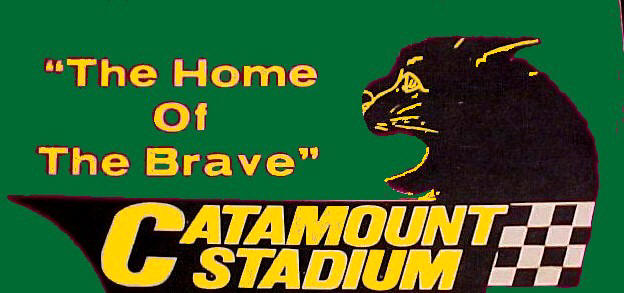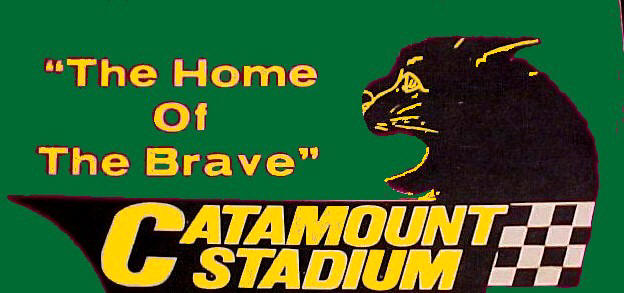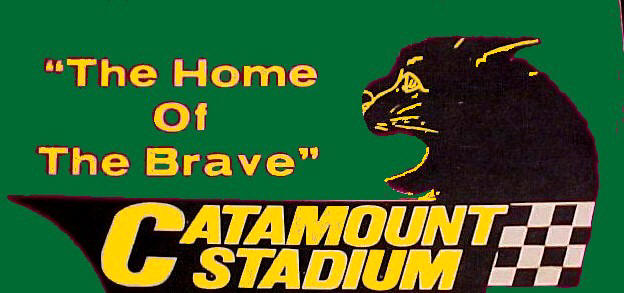 1999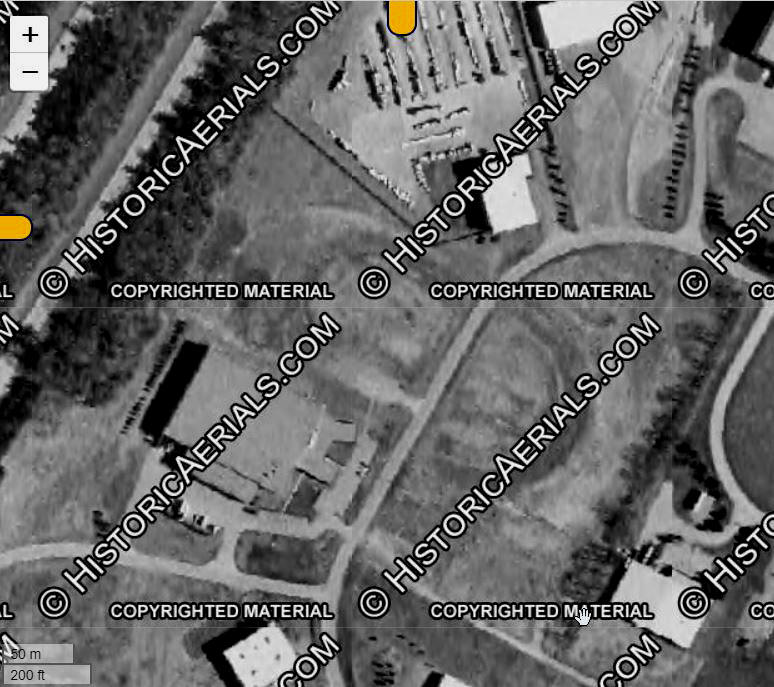 Historical Aerials.com
An aerial of Catamount in 1999 shows the track [center of photo] is fading away.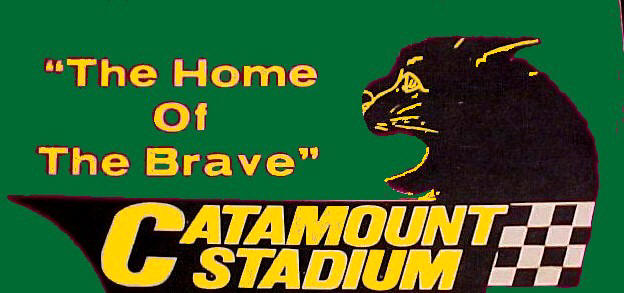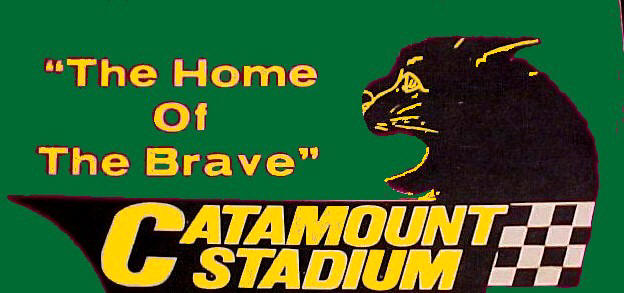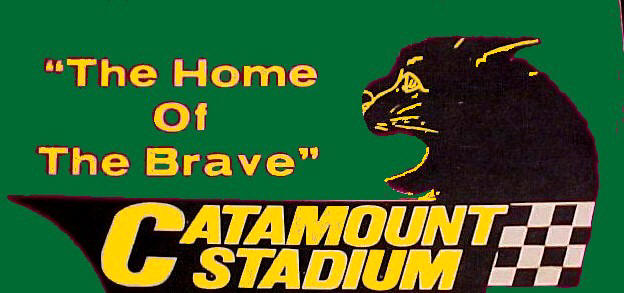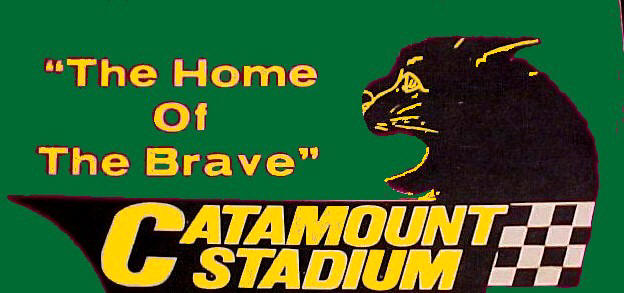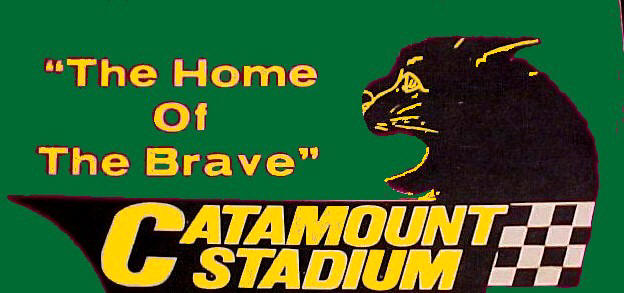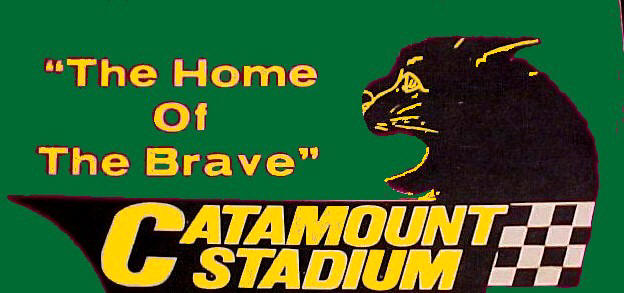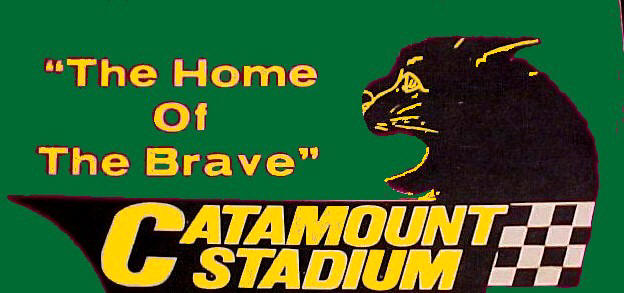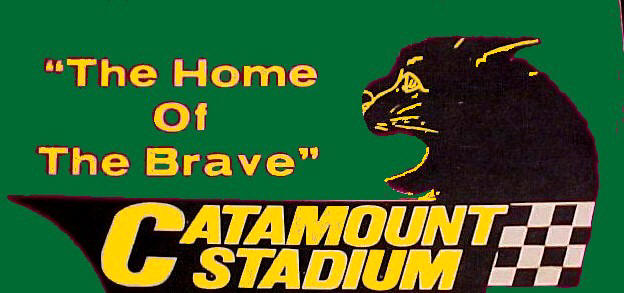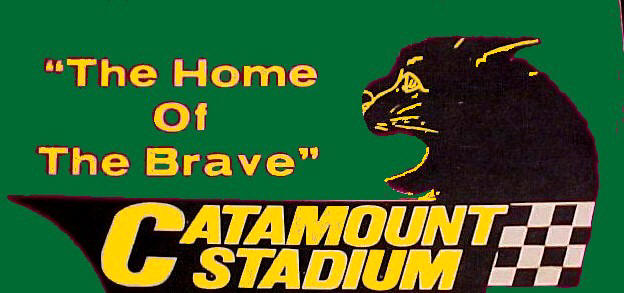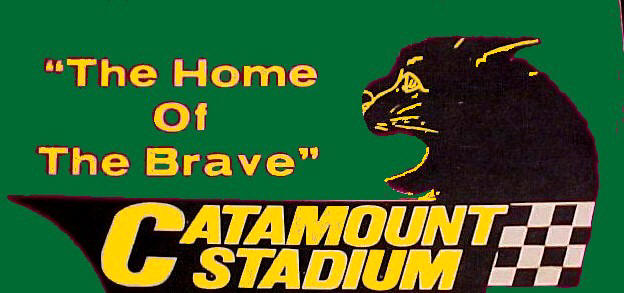 2006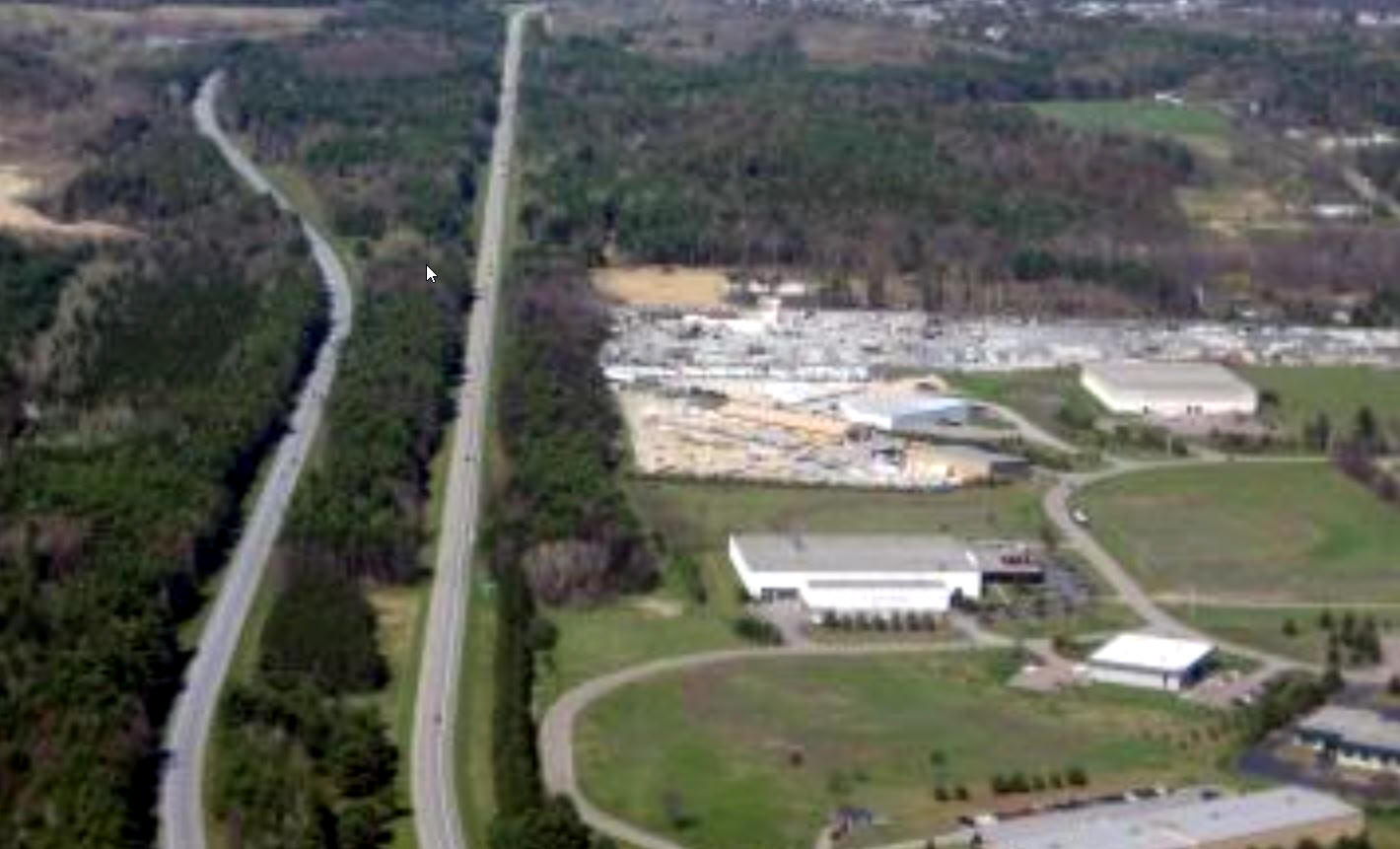 Historical Aerials.com
An aerial of Catamount vestiges in 2006 shows the track [right of white building in foreground] is becoming difficult to see.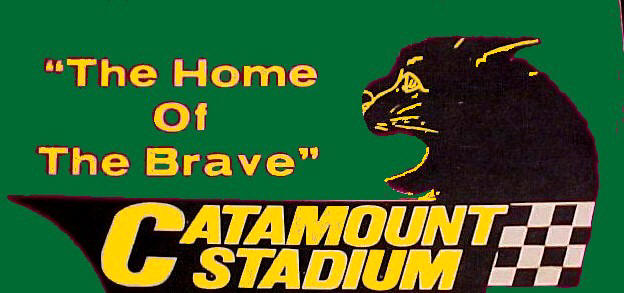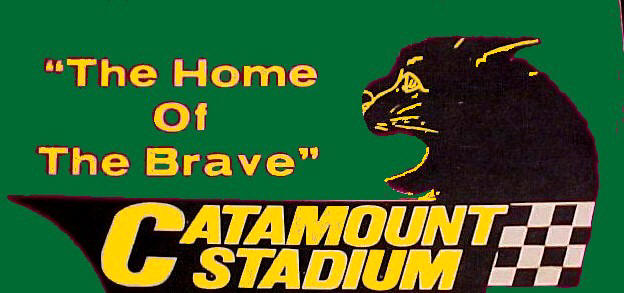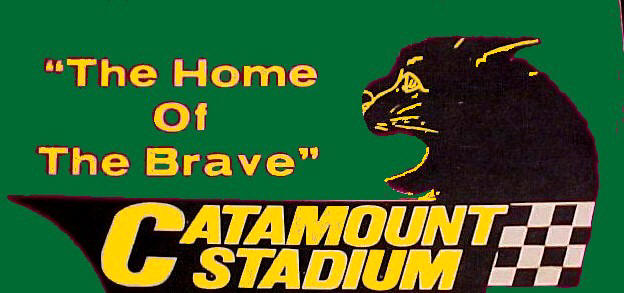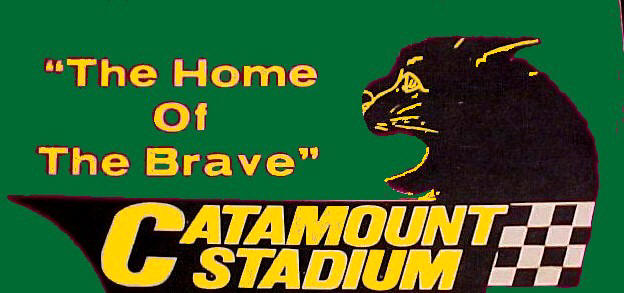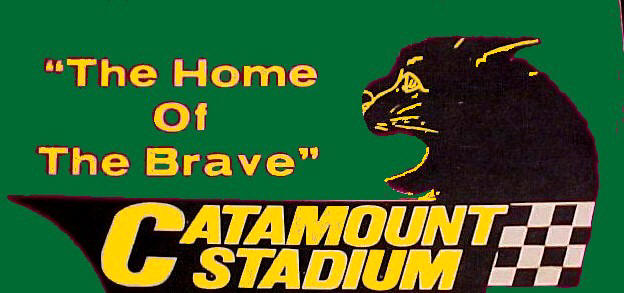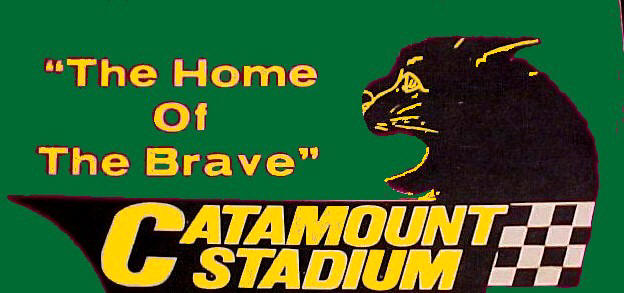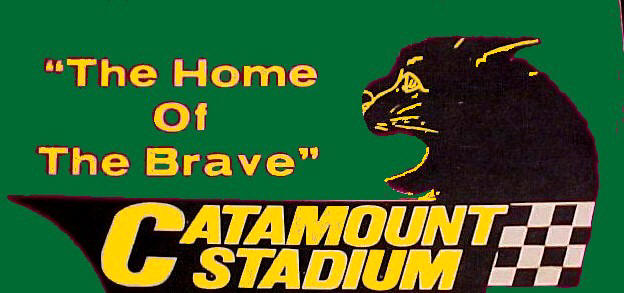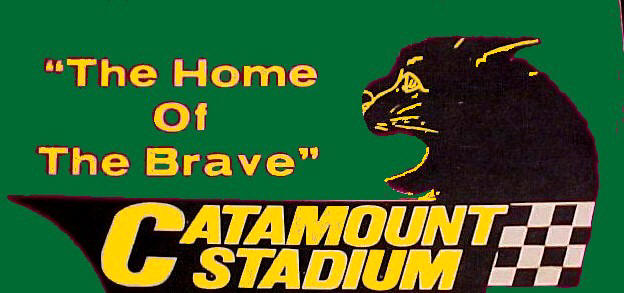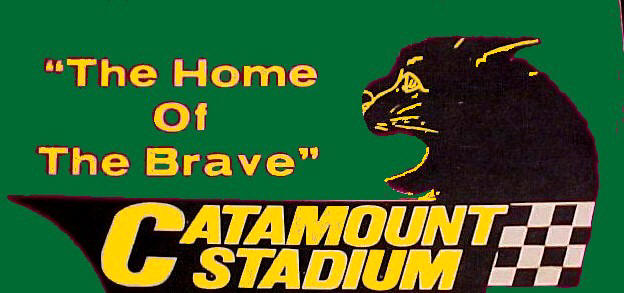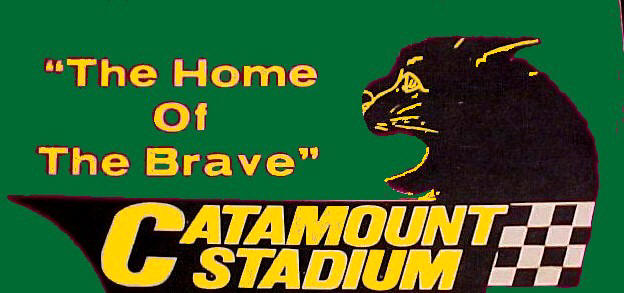 2016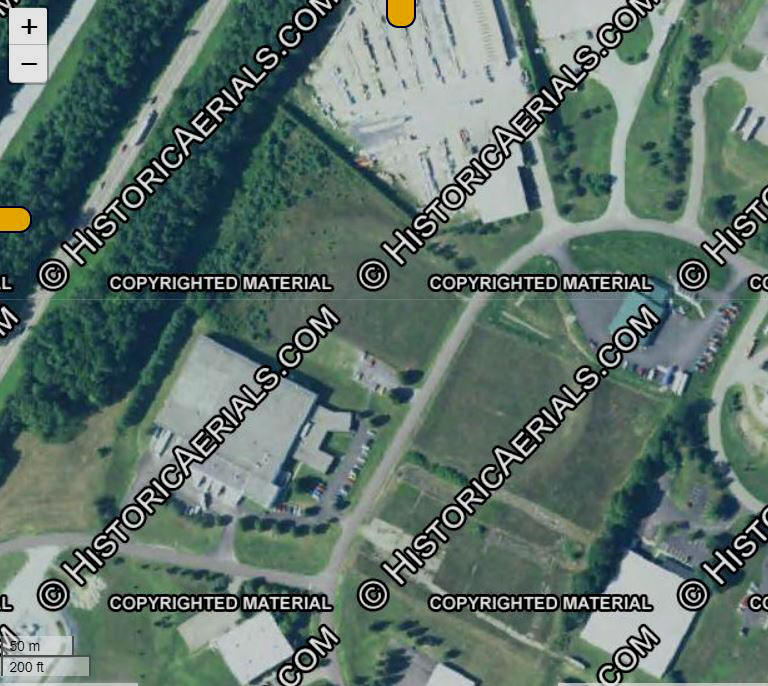 Historical Aerials.com
The most recent aerial of Catamount in 2016 finds the track difficult to even find. The whole thing sucks !!
RETURN TO THE MAIN PAGE
RETURN TO THE MAIN NEWS PAGE
RETURN TO THE ALL LINKS PAGE