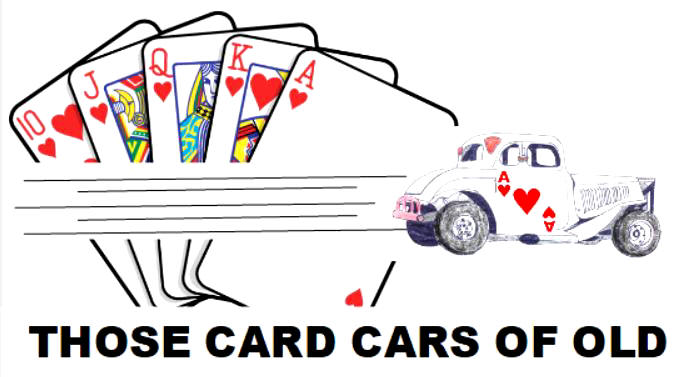 It seemed to be a special thing in the early days of stock car racing to combine a young man's love of all things mechanical with that poker he had found solace in during long and often boring days of service in WWII. Hence, many of the cars from the late 1940's and throughout the 1950's carried numbers with direct references to either a playing card of a combination of them. As a very young race fan at Rutland's Pico Raceway in 1951, one of the few cars I could instantly recall was the Five Aces of local driver Jerry King.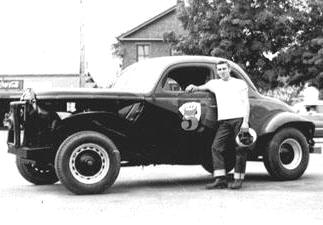 Courtesy of Jerry King
You had to get up close to make out the Five Aces idea on Jerry King's car; he made it kind of small.
People from the Great New York City area can speak of Al DeAngelo's Ace of Spades cars. I am sure people from almost anywhere watched a car with some card reference on it somewhere. I have decided to see how many photos of such cars I have. Today, some of the younger fans have almost none of these cars to see, as everything now is so corporately correct and so dependent on pleasing somebody somehwere with deep pockets and a willingness to fund a car.



Courtesy of Paul Connors




A second version of King's 5 Aces, at Stateline Speedway.




Ladabouche Photo


History - minded Mike
LaDuc fielded thgis 5 Aces as a Jerry King tribute at
Devil's Bowl around 2006.



Courtesy of Edw. B. Brown III




A

l DeAngelo's Ace of
Spades is arguably the
best known of the card cars.



Conde & Parry Website




A

l Sanders' A2
The 2 Aces on the side
are too small to make out.



Credits on the Photo


Jackie WIlson drove this Ace of Spades some time
in the 1970's.

Bob McDowell Photo
Courtesy of Ken Gypson
Jack Nichols drove this Ace of Hearts in eastern NY.



Courtesy of Robert Clock




A

l DeAngelo teammate,
Bill DeVercelly with the
Deuce of Spades.

Bob McDowell Photo
Courtesy of Phil Miller
Jokko Magiacommo drove for the same Ace of team in eastern NY - likely places like Rhinebeck, Poughkeepsie, or Pine Bowl.



Courtesy of John Howe


Mike Rubino, with Ed
Ackerman's Deuce of
Spades.



Courtesy of Robert Wilson


Bob WIlson's 9 of Spades.


Joe Cryan Photo
Courtesy of Chas Hertica
A later Bob WIlson's 9 of Spades.

Russ Clock Photo
Courtesy of Robt. Clock


Jack Hart's 1 of Hearts.




Courtesy of Richard Chicchetti


Bill Murdock's Deuce.

Via Northeastern Spdwy Site
Ned Lemieux's 4 Deuces
ran northern VT.



Courtesy of Otto Graham


PA ace Leroy Felty.

Walter Mateer Photo
Via Joe Grossetti


Another Bob WIlson.


From Chuck Brownell
Roger Dunsmore's 3 Aces.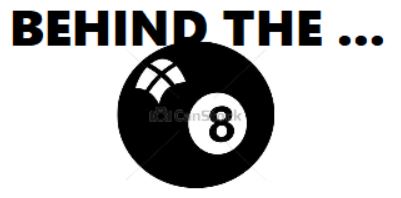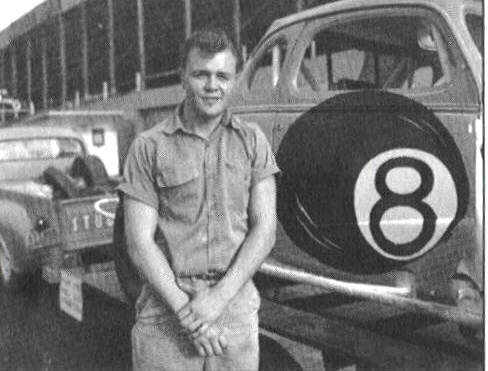 Courtesy of Ron Wetzler
Jim Shampine started early with the trademark 8 Ball.
Whether cards, dice, pool or whatever, using gaming references when numbering or graphic scheming a race car seemed to be the thing to do in the earlier days of stock car racing. Eventually, as NASCAR got more autocratic and most of the fun and individuality was taken out of the sport [as well as the fun] you didn't see many cars with numbers that were supposed to be ab 8 ball as used in pool. But, in the earlier days - led by great drivers like Dick Dixon of Warehouse Point, CT and Jim Shampine, king of Oswego [NY] Speedeway.



Courtesy of NE Mod Site


Dick Dixon ran 8 Balls
in various divisions in
southern New England.


Bob Mackey Photo
Courtesy of John Rock
Big Ben Keys had a
brief run at tracks
like Airborne [NY] and
Malletts Bay.[VT]




Courtesy of David Laloma


Bennie Laloma ran
his 8 Ball at tracks
like Civic Stadium, Buffalo and Ottawa's CNE.

Courtesy of Tom Fish
Bob Fish drove this one
at tracks like Whites Beach Speedway,
Ballston Lake, NY.



Courtesy of Otto Graham


Bob Arnold. Don't
know much else.




Russ Bergh Photo


Both of my shots of
Dick Diamond's 8 Balls show only traces. Above -
The white Buick over Charland's left shoulder. Below - the Lazzaro - looking car behind Doc.





Ladabouche Photo


Joe D'Avignon's purple
8 Ball in Vermont. He bought it, with this scheme, from Herbie Swan.





Courtesy of Big John


Midwestern driver Dave Whitcomb.



Courtesy of Chris Chernoski


Like Dick Dixon, Jim Shampine was high profile and had many different cars with 8 Balls.

Shany Lorenzet Photo
Mal Phillips Collection
Courtesy of Dave Dykes
Joe Couillard ran
at New London - Waterford Speedbowl.

Courtesy of MIke Gilbert
Ed LaFrenniere drove
this one at the Dog River Speedway, Northfield, VT



Russ Bergh Photo





RIchard Mosher Photo
Via Cavalcade of Auto Racing
John Cedarberg, at
Shangri - La in NY.



Lebanon Valley Classics


Spud Chandler, an early
Valley driver.



Source Unknown


Lou Caso's Plainville car.
It must have something to
do with living in Cornwall.
Joe D'Avignon lived in Cornwall, VT.


Ladabouche Photo
It took over 52 years from the time this was snapped to find out the car belonged to Art Wilson of Chestertown, NY, with Roger Bolton as driver. Ran places like
Warrensburgh, NY.



RacersBored Message Site


This is a 1953 photo of Staeline Speedway near Bennington, VT. The middle car is said to be an 8 Ball, belonging to




Thurber.


Via Marty Himes
Ernie Borelli at Weissglass Stadium.

Via Cavalcade of Auto Racing
Smokey White at
Watertown Speedway.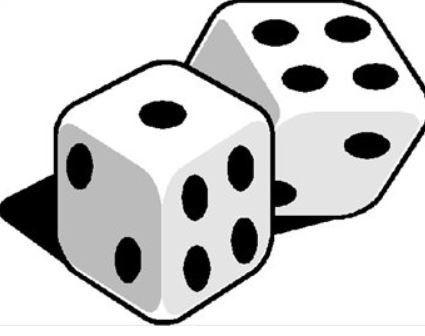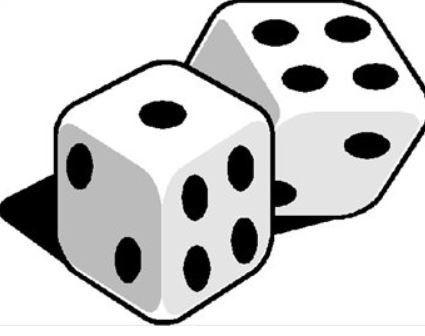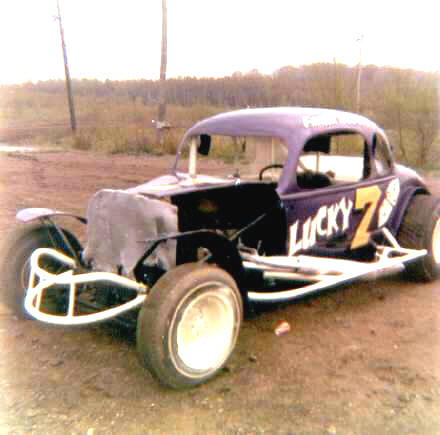 Courtesy of Gerard Major
More than one Canadian driver used the Lucky 7 on a car - but Frank Hodge is best known for it.
The early days of stock car racing could be enbough of a risk - but they had a little more chance of probability than a mere roll of the dice. Still, the images of sharply - dressed movie stars at fancy casinos were attractive to the general public; and - besides - anyone could get ahold of dice and play a little craps. So, many race cars had dice or dice - related referencesas part of the graphic scheme in those days.

Rutland Herald Photo
by Aldo Merusi
This unidentified car, shown at the opening of Pico Raceway in Rutland, VT, had dice on the side.




Lorraine LaBelle Photo


Dick Foley [shown here at Bouvrette Speedway] was an early user of the Lucky 7.



Source: Cam Gray


This earlier Frank Hodge car was a former Vic Wolfe Airborne Speedway car.


Via Gerard Major
George Griffiths was another early Lucky 7 driver. It wasn't lucky, as he had a bad crash with one of his 7's.

Courtesy of Rob Trombley


This is

said to be Charlie Trombley, likely with an early Mose Surprenant car at Airborne Speedway.



Via Gerard Major
Marcel Simard's Studebaker.

Via Gerard Major
Very early George Griffiths at an early track.



Via Gerard Major
Don LaJoie's number
and style certainly intimated dice.

Via Gerard Major
An early Paul Hamel
car.

Via Gerard Major
Lucky 17, a bit of
a departure for Frank Hodge.

Via Cavalcade of Auto Racing
An early Dave Kneisel
car at Five Mile Point.

Vintage Modified Site
Bob Polverari at Riverside Park.

Via Cavalcade of Auto Racing
Junior Ambrose, at
Riverside Park.
Return to the Main Page
Return to the Main News Page
Return to the All Links Page