CLARENCE "BUTCH" JELLEY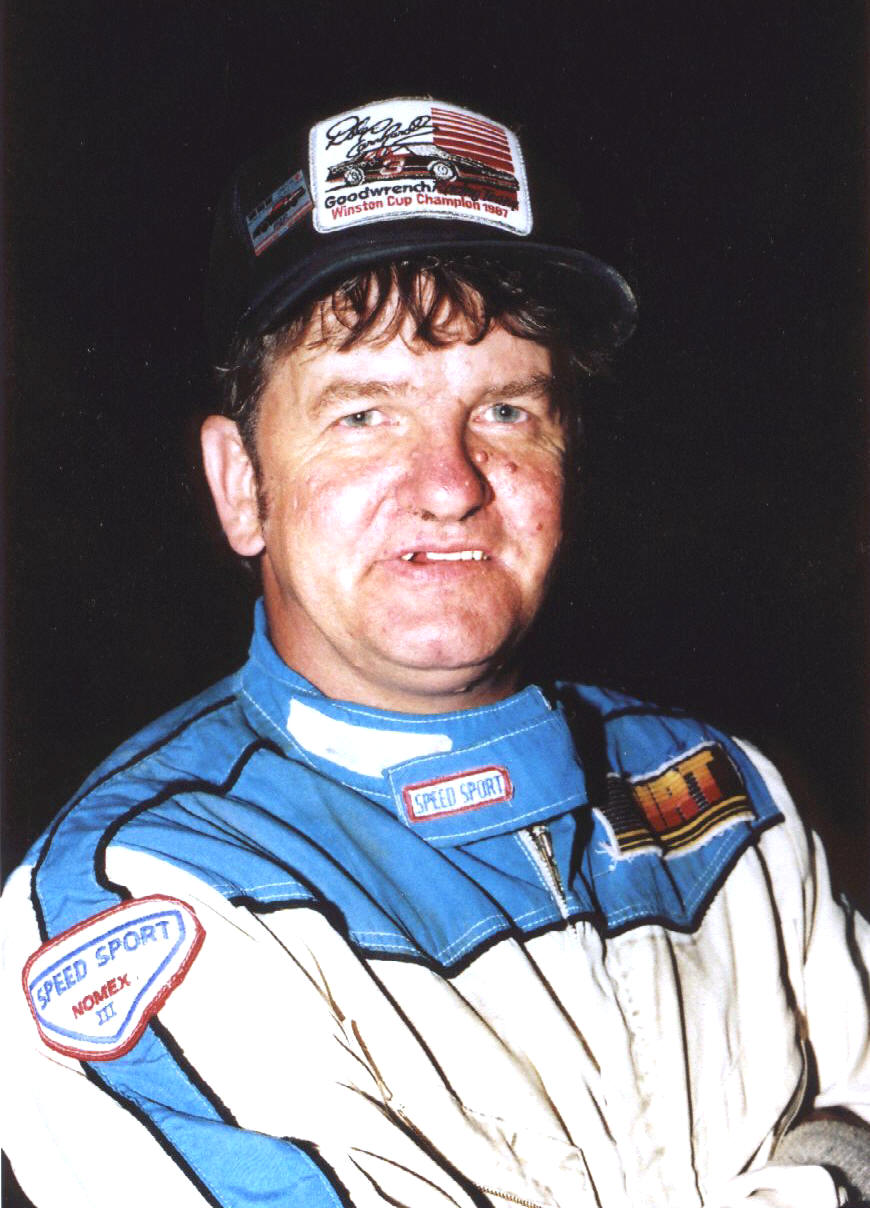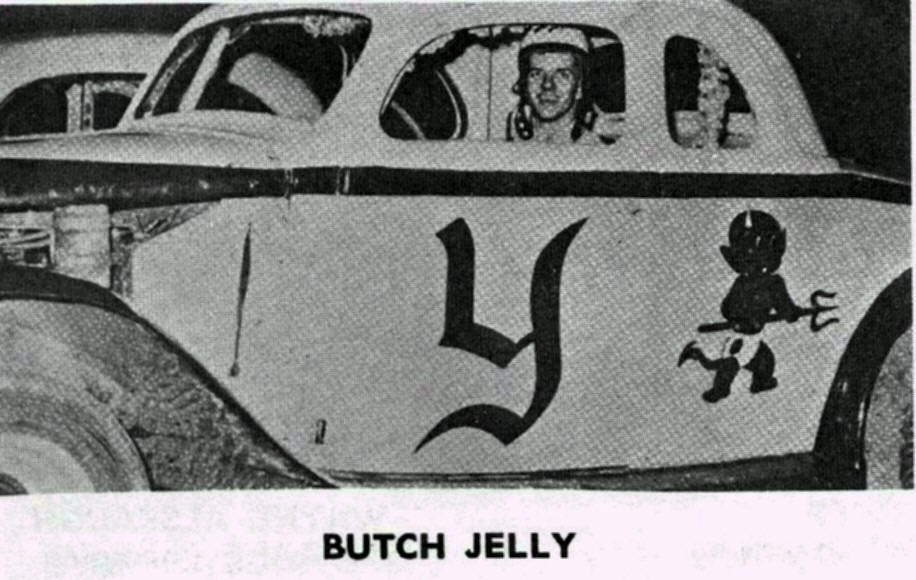 When C.J. Richards was going to re-open the old Fairmont Motor Park Speedway as "Fairmont Speedway, the Fastest Half Mile in Vermont', he placed some articles in the local Rutland Herald, promising some stock car stars of some prominence who were coming to make his opening day a success. Some of the promised stars never came; but, one who was true to his word was a very youthful driver from Pownal, Vermont named Butch Jelley.
Jelley had already been seen in the area, a year before, when the Vermont State Fair in Rutland had featured a stock car program sanctioned by Lebanon Valley Speedway, just south of the border in New York. Jelley had drawn a little more than his share of attention - probably because his car sported a letter "Y" on the side, rather than a number like everyone else had.
Butch once explained to me that this unusual identification had double meaning - a. the highly-unusual exhaust system on the car came to the back, forming a Y at one place; and b.) it also answered the rhetorical question why he was racing: "Y not ?" Jelley was driving for his dear friend and father figure, Ed Wynn, of North Adams, Massachusetts at that time.
Jelley made a splash at Richards' opening show, and appeared at Fairmont several times more in the first few seasons. He then went on to drive for several prominent car owners in a long and successful career: Martin Riiska and Austin Dickerman, to name two. In 2005, at age 65, Butch participated in yet another season - this time at Devil's Bowl. Recently, a bout with cancer has kept the likeable Quick Stop owner on the sidelines.

Bill Ladabouche Photo
Butch, with Ed Wynn's
Y, at Fairmont in 1961

OuterChild Photo
Butch, with his own
Y, at the Valley
around 1963

Bill Ladabouche Photo
Butch ran a few shows
with Ed Wynn's M2, usually driven by Frank Hatch.
Y, at Fairmont in 1961


OuterChild Photo
Butch, early in his
tenure with the
Martin Riiska X

OuterChild Photo
Butch in one of
the earlier X
rides

Photo by A. Ainsworth
This shot became
familiar - especially
in Victory Lane


Photo Source Unknown
When the Valley
went to late model
bodies, so did
the X team

Photo Source Unknown
A steadily-maturing
Jelley with another
of Riiska's top
notch rides.

OuterChild Photo
Butch spent some
time with the #90 team

Devil's Bowl Photo


Turn Five Photo
Jelley, at
Lancaster in
1974

Jerry King Photo
Jelley spent a few
features in Jerry
King's 99


Jerry King Photo
Jelley receives a
cake from the Jerry
King Fan Club. That's
Jerry on the right


Photo Source Unknown
In the Dickerman
357, probably at
Devil's Bowl

John Grady Photo


Bill Ladabouche Photo
Jelley enjoys a talk
with Frank Hoard, Sr.
and Ed Fabian at
a car show in Rutland
in 2006.


Arnie Ainsworth Photo

A. Ainsworth Photo
A newer version of
Riiska's X

A. Ainsworth Photo
A newer version of
Riiska's X

A. Ainsworth Photo
Driving for Will
Cagle


Bob Frazier Photo - Ladabouche Collection
Day One - Fairmont Speedway -Memorial Day 1962. Still my favorite photo.